Curious about obtaining the unmistakable rapper 21 Savage AI voice? Utilizing AI tech, you can easily acquire 21 Savage text-to-speech voice, effortlessly emulating his hip-hop rap voice style. voice for yourself' s music projects make rap lyrics and verses to add realism to your productions. Through this innovative tool, you have the potential to not only replicate his vocal characteristics but also to attract his fan base on social platforms.
Within this article, we're here to unveil the prowess of the AI voice generator, guiding you on how to effortlessly embody the voice of 21 Savage.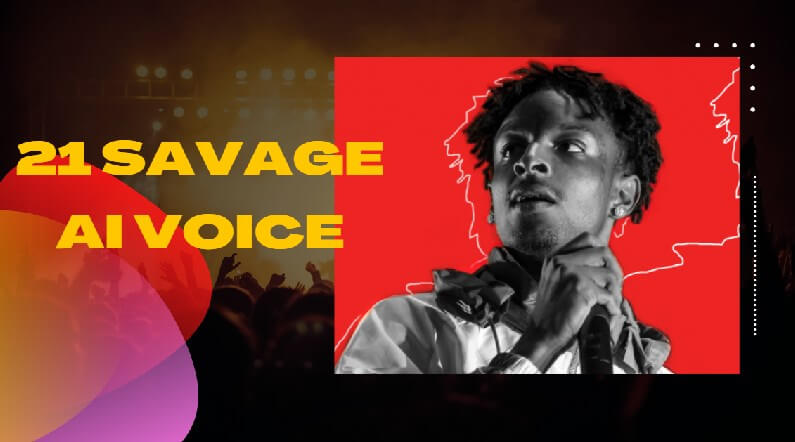 Free listen to 21 Savage AI voice generated by VoxBox below.

Part 1: The Journey and Impact of Rapper 21 Savage
21 Savage, whose real name is Shéyaa Bin Abraham-Joseph, is a British-American rapper, songwriter, and record producer. He was born on October 22, 1992, in Plaistow, Newham, London, England.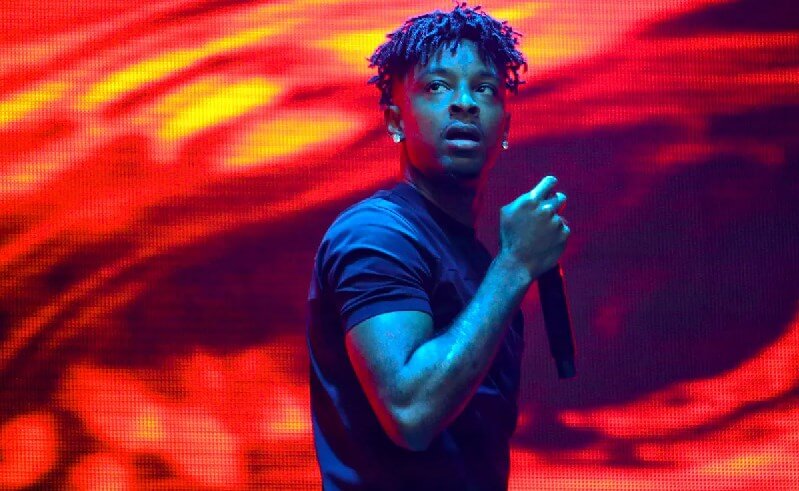 He moved to Atlanta, Georgia, at a young age and became involved in the local hip-hop scene. His breakthrough came in 2015 with the release of his debut mixtape "Savage Mode," produced in collaboration with producer Metro Boomin. Some of his notable tracks include "Bank Account," "No Heart," and "A Lot," which touch on subjects such as poverty, crime, and the complexities of life.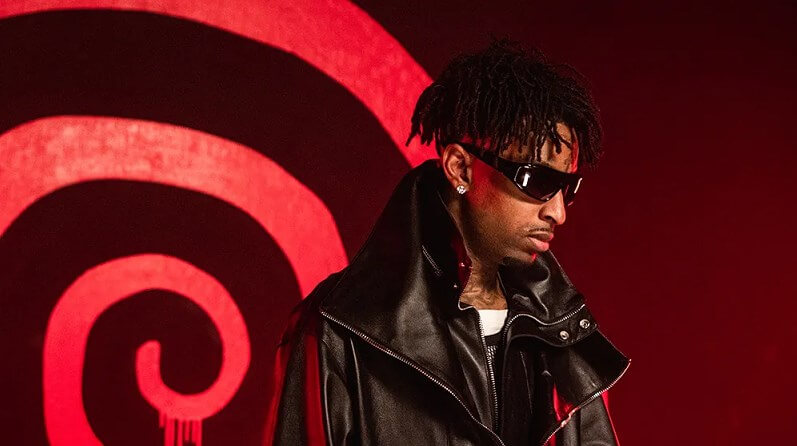 21 Savage's impact extends beyond music. He has been involved in various philanthropic efforts, including initiatives focused on education and financial literacy for underprivileged communities.
Part 2: 21 Savage Voice and Song Style
21 Savage is known for his distinct voice and compelling song style that sets him apart in the rap scene. His voice carries a raw and gritty quality that perfectly complements the themes he often explores in his music. His unique vocal tone captures the essence of his background and experiences, resonating with listeners who appreciate authenticity and realness in hip-hop.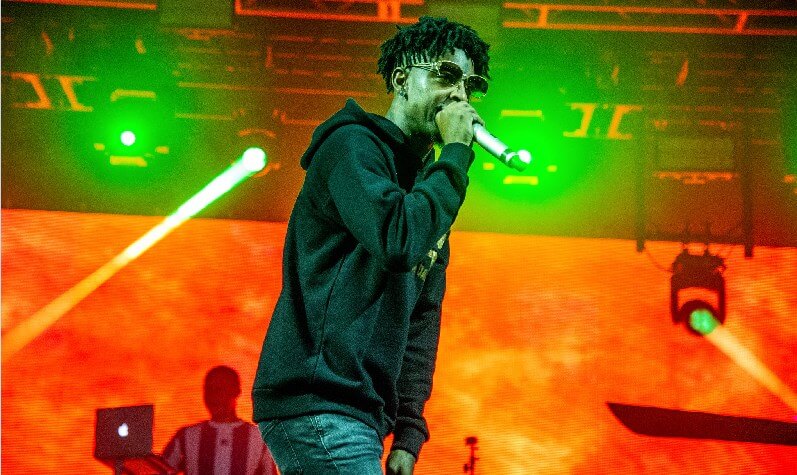 When it comes to his song style, 21 Savage is recognized for his unapologetic and often introspective lyricism. He delves into topics that reflect the challenges and realities of his upbringing, discussing street life, survival, and the complexities of navigating a tough environment.
His song style is characterized by a deliberate and measured delivery. 21 Savage's flow is deliberate and punctuated, allowing his words to hit with impact. This deliberate pacing enhances the weight of his lyrics and draws attention to the content of his raps.
List of 21 Savage Top 7 Songs:
1. "Bank Account"
2. "a lot" (feat. J. Cole)
3. "X" (feat. Future)
4. "No Heart"
5. "Savage Mode" (with Metro Boomin)
6. "Red Opps"
7. "Ball w/o You"
Part 3: How To Get 21 Savage AI Voice Using Voice Generator?
VoxBox offers the remarkable ability to generate the distinctive 21 Savage AI voice effortlessly. As a versatile text-to-speech voice generator and voice cloner, VoxBox allows you to recreate 21 Savage's unique vocal style with precision. Additionally, you can even harness VoxBox's capabilities to generate rap songs, resonating with fans for creating your own rap style with engaging content and lyrics.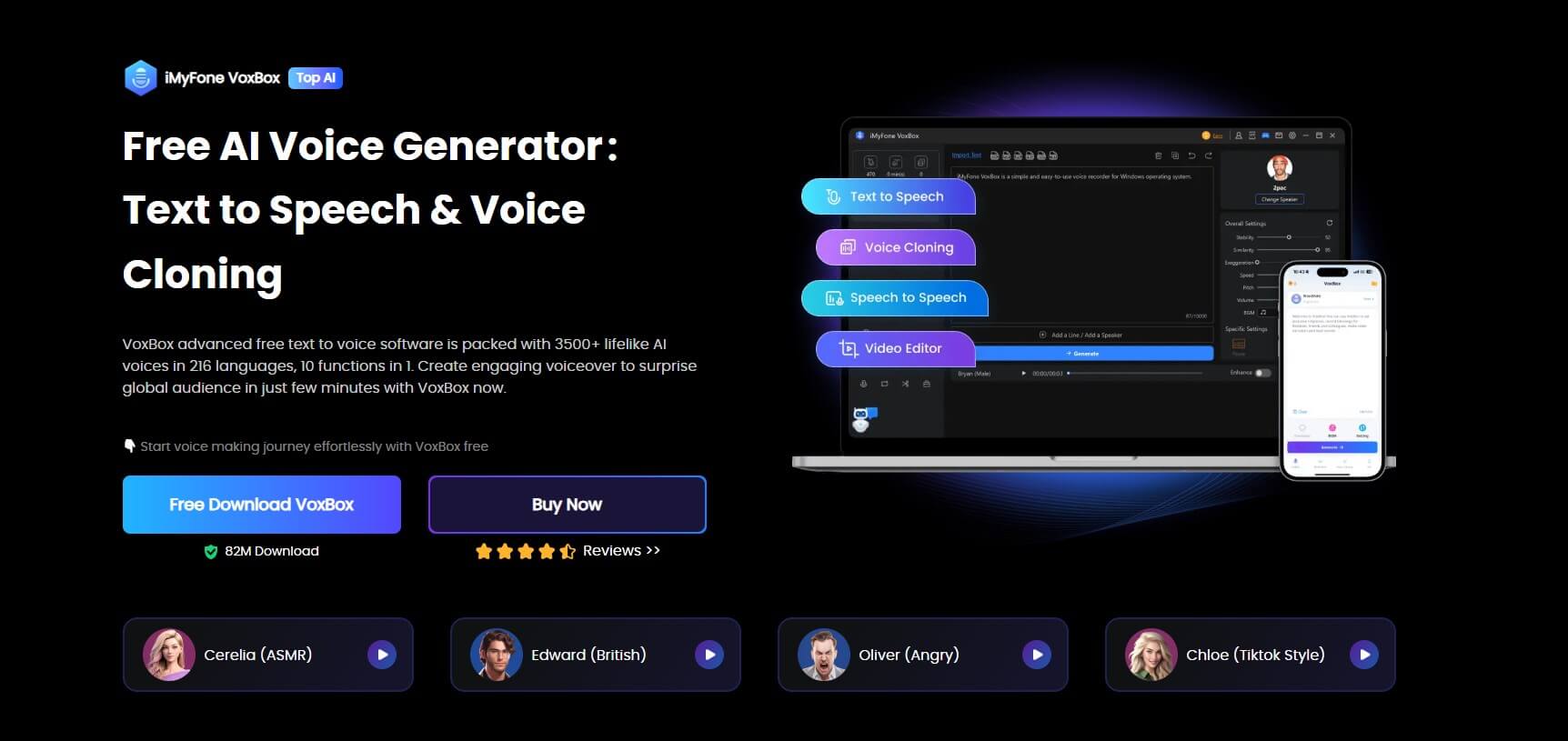 How To Make 21 Savage AI Voice:
#Step 1: Download and install VoxBox software.
#Step 2: Next, you can proceed to the "Text to Speech" section, click on "change voice" and select "rappers" in the left pane, choose "21 Savage".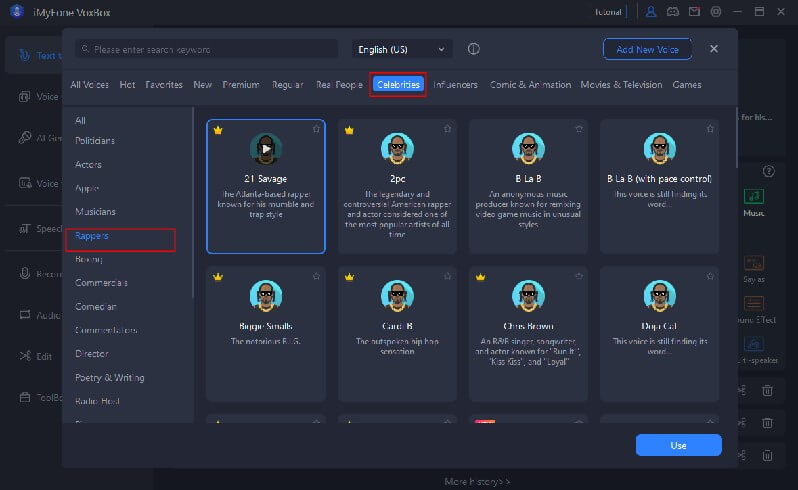 #Step 3: Type your text and press on "Convert" to get dubbing, then you can output it on your device.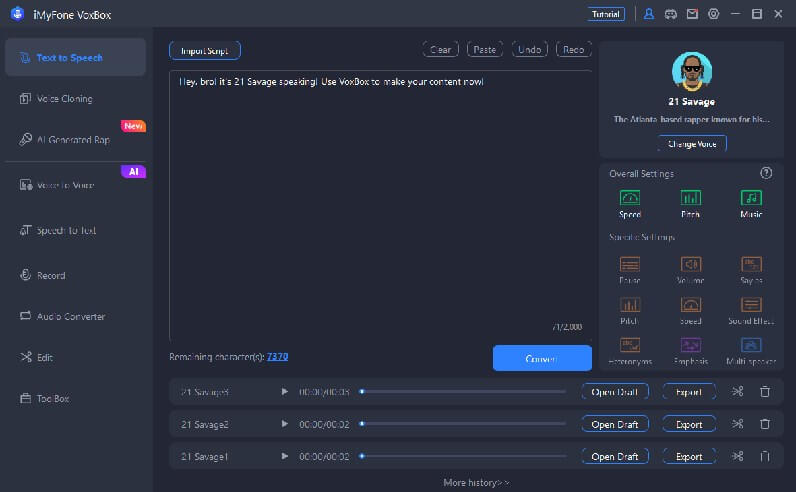 Key Features:
The voice library comprises the majority of popular rapper voices present in the current stage.

Diverse fuctions including TTS, STT, voice cloning, text to rap, audio editing, noise reduction, etc,

Hip hop singer AI rap voices are stored, such as Kanye, Central Cee, Jay-z and more.

Also supports to clone and custom favorite rapper and singer AI voice with the premium plan.

2000 free characters provided for beginners.

You have the option to export your dubs in various formats like MP3, WAV, OGG.
VoxBox recently launched the AI rap generation function! With this cutting-edge feature, you can harness the power of artificial intelligence to create authentic and engaging rap compositions. Simply select your preferred rapper model, choose a beat, and input your written lyrics or even request the AI to generate lyrics for you. Then, the AI will transform your words into a remarkable rap song.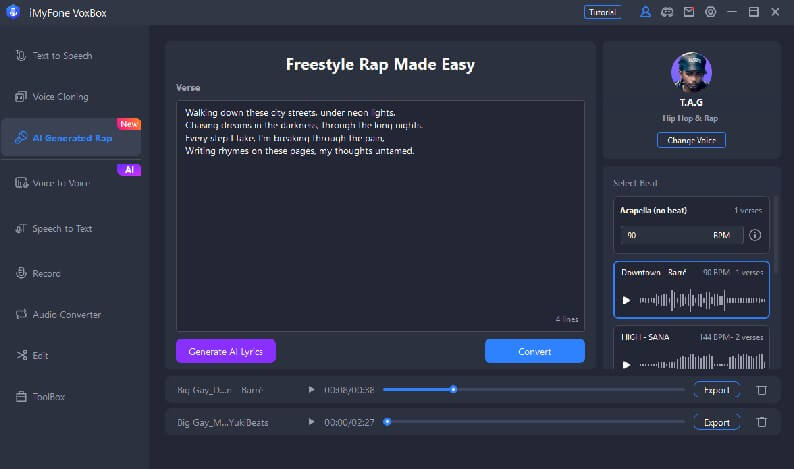 Part 4: Create Music with 21 Savage AI Voice
MusicAI stands as a comprehensive AI music generator, Encompassing a suite of essential music production functions, It includes AI cover creation, text-to-song transformation, AI composition, and vocal enhancement, among others. Serving as an all-in-one solution, this software streamlines your music production process, saving you valuable time and effort. MusicAI is a versatile toolkit that empowers musicians to innovate in the realm of music production.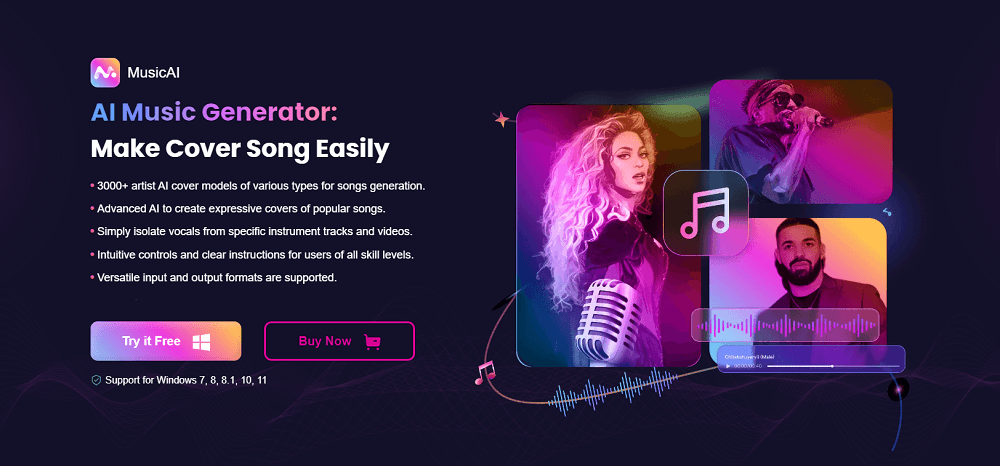 Key Features:
You can use AI cover feature to effortlessly get songs with 21 Savage AI voice.

A lot of updating functions.

Crafting rap songs is made effortless.

Voice models ranging from celebrities to cartoon characters.
Part 5: Hot FAQs about 21 Savage Cee AI Voice 2023
1. Is the AI-generated 21 Savage voice accurate and realistic?
VoxBox employs cutting-edge AI models to ensure that the generated voices closely emulate the unique characteristics of 21 Savage's voice, resulting in accurate and realistic outcomes.
2. Can I really generate 21 Savage's AI voice using VoxBox?
Yes, VoxBox offers the unique ability to generate AI voices, including 21 Savage's distinctive voice, through its advanced text-to-speech technology.
3. Is there a limit to the length of the text that can be converted to 21 Savage AI voice?
While there may be limitations based on the specific platform, VoxBox is designed to handle various text lengths, ensuring flexibility in generating AI voices for different content types.
Conclusion
To sum it up, we've outlined an efficient and effortless approach to attaining the coveted 21 Savage AI voice. VoxBox emerges as the convenient solution, catering to those seeking to generate 21 Savage's distinctive voice. By inputting written rap lyrics, VoxBox's TTS technology will transform them into the rapper's unique vocal flair, giving life to the lyrics like never before.