TTS, or text-to-speech systems, were initially created to help the blind by providing a machine-speaking voice that would "read" information to the user. But as of now, the TTS industry is fulfilling a much bigger demand for privacy and also entertainment.
In this article, we'd introduce a voice generator that makes a character's ai voice from Dragon ball, Whether you want to prank your friends with your dragon ball character's voice or just simply want to make a voiceover for an animated video, the dragon ball text-to-speech will come in handy.
Try it Free
Part 1:Have you ever seen Dragon ball?
Dragon ball is a very famous anime series that revolves around the life of the famous character, son Goku. At an early age, Son Goku was a boy with the tail of a monkey.
During the lifetime of the anime, which we must say is still ongoing, he grows up, becomes a dad, and also becomes a grandfather.
During this time, he fights various battles with some of the strongest enemies in the universe and saves humanity multiple times.

Part 2: Which One is Your Favorite Character in Dragon Ball?
There are a lot of noteworthy characters in the Dragon Ball series, but some characters have particularly captured the hearts of viewers. Let us look over some of the most popular character in dragon ball.
Let us look over some of the most popular character in dragon ball.
GoKu: This one is totally a no brainer. Goku is the favorite character in the series, whose power is almost second to none. This character is naïve, full of positive energy, possesses the power of God, and risks their life to save the world.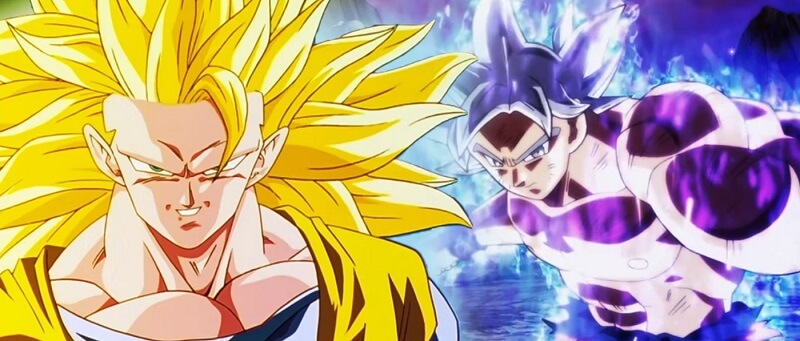 Vegeta: Vegeta's appearance in Dragon Ball Z, like an evil force determined to harm Goku, and his comrades, is what makes him so awesome. The best redemption narrative in the series belongs to Vegeta, but Goku still has faith in the ability of antagonists to evolve as a result of Vegeta's development.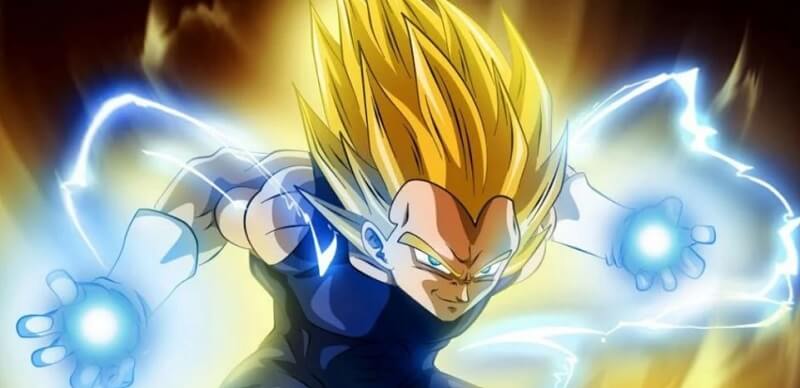 Gohan: Gohan is a fascinating but occasionally annoying Dragon Ball character. Gohan has incredible potential from the beginning, and the show flirts with the possibility of making Gohan the main character once he outperforms Goku in power.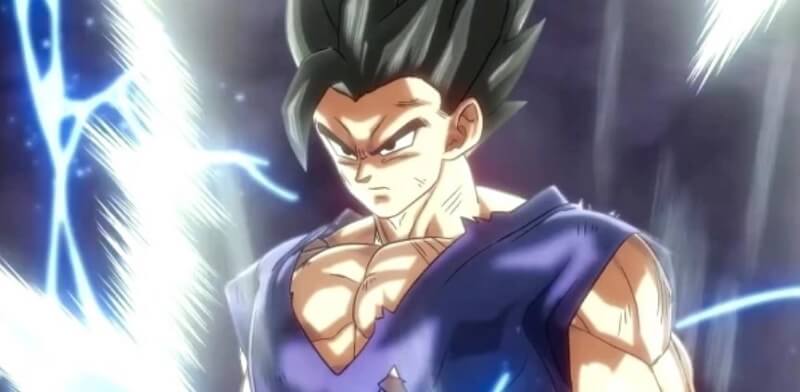 Piccolo: Among the most significant protagonists in Dragon Ball is Piccolo, and his emotional development is among the most fulfilling in the entire series. Piccolo is introduced in the anime as an antagonist who is seeking Goku in an effort to exact revenge for the murder of his father.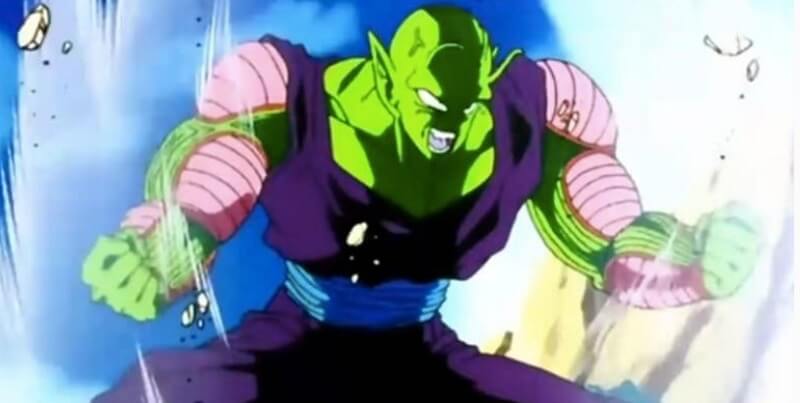 Part 3: Use Dragon Ball Text-to-Speech Make a Natural Voice
iMyFone VoxBox has over 3,200 voice selections and can read the text from any compatible file in 46 languages, it is the best dragon ball TTS voice generator now on the market.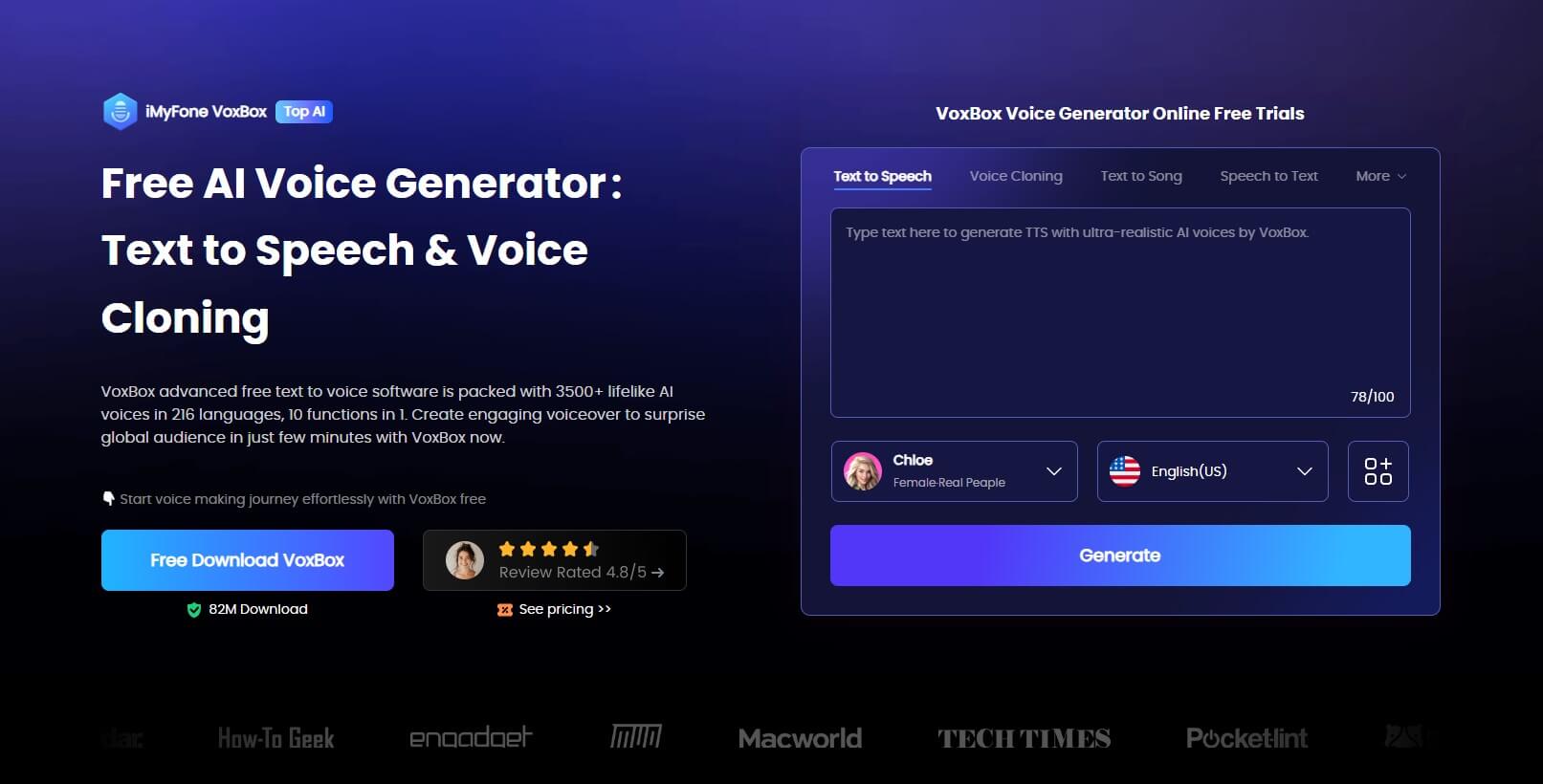 How To do a Dragon ball character's voice:
Step 1: Download & Install

Try it Free

Step 2: Choose "Text-to-Speech"

Step 3: Type"Dragon ball" on the all voice volume, and then you can choose your favorite character to generate voice

Step 4: Export the audio you convert, you can choose the audio format which you want.
Listen to Goku AI Voice Generated By iMyFone Voxbox.

Features:
Supported 3200+ Ai voices like Youtubers, Rappers, Celebrity

Supported 46+ languages like Japanese,German, etc.

Supported more than 100+ accents like British, Hindi accent.

Muti-in-1 functions like TTS, STT, voice record, video convert, audio edit.

Supported PDF & DOC, etc text format

Suopprted OGG, WAV, MP3, etc audio format

Supported adjust parameters like Speed, Pitch, Pause.Volume, etc.
Pros:

Easy to use interface, making the whole process very beginner friendly.

No ads

Has the trial version.
Cons:

Only supported Win, mac coming soon.
Reviews:
4.8 stars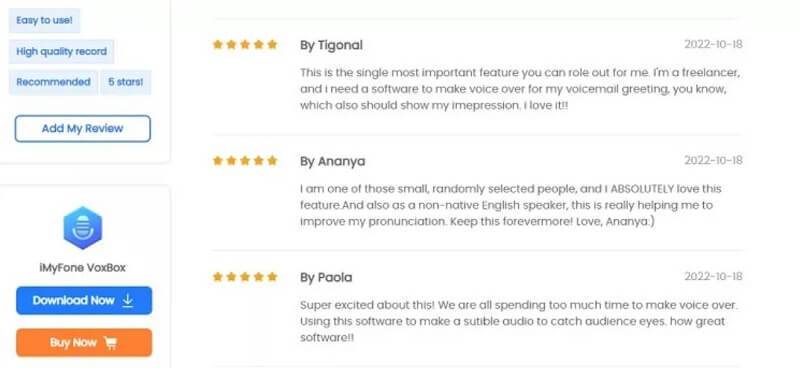 Price:
| Plan | Price |
| --- | --- |
| 1-month Plan | $14.95 |
| 1-year Plan | $39.95 |
| Lifetime Plan | $79.95 |
Watch this video to learn more about the 5-in-1 TTS voice generator-iMyFone VoxBox:
Conclusion
In this article, we have introduced an anime -Dragon ball, and if you want to use the voice of the character of dragon ball, we also discussed using Dragon Ball Text-to-Speech to Make a natural Voice. If you are looking to make a voiceover for your content or want to prank your friends and family with a dragon ball voice, then iMyFone VoxBox is the best option for you.
Try it Free