Are you looking for Jim Ross AI voice to do text to speech for your content creation? If so, you are in the right place.
With WWE in full swing, many fans tend to call back indelible memories created by Jim Ross. From his iconic commentary in the wrestling ring to his charismatic presence, Jim Ross has become a beloved figure among WWE fans and beyond.
In this article, we will walk you through how to use Jim Ross voice generator to get his iconic voice.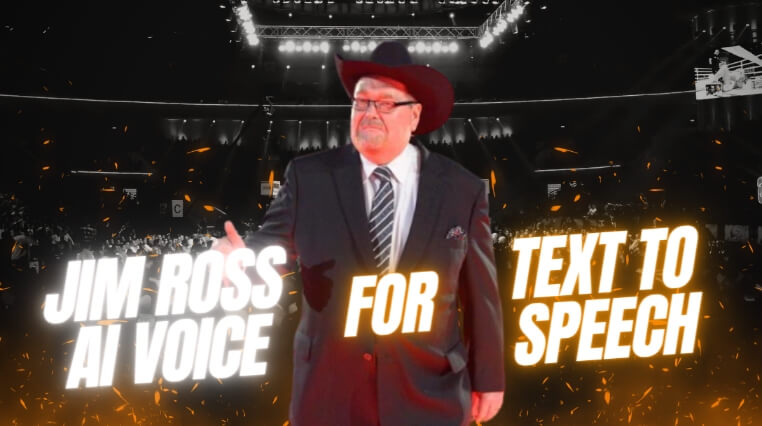 Listen to the Jim Ross AI voice free generated using VoxBox.

Part 1: Who is Jim Ross?
Jim Ross, born on January 3, 1952, is an American professional wrestling commentator who has left an enduring legacy in the world of sports entertainment.
He is currently signed with All Elite Wrestling (AEW) as a commentator, analyst, and senior advisor. Fondly known as JR or Good Ol' JR, Ross has earned the title of the greatest wrestling commentator of all time. His career spans across various wrestling organizations, with WWE being a significant chapter in his journey.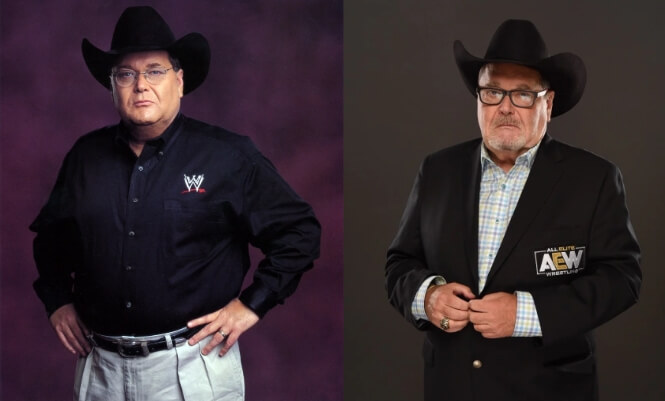 Part 2: Get Jim Ross AI Voice with Voice Generator for Text to Speech
With VoxBox, you can get Jim Ross AI voice with ease for text to speech conversion. Whether you're a content creator, a WWE enthusiast, or simply looking to add a unique flair to your work, VoxBox empowers you to generate expressive character AI voices that capture the essence of Jim Ross.
With VoxBox, the possibilities are endless. Choose from over 3200 voices, ranging from YouTubers and Twitch streamers to renowned figures and fictional characters. With support for 77+ languages, VoxBox caters to all your dubbing requirements effortlessly.
Moreover, you can experience the magic of voice cloning with ease. Just upload the audio file of your desired voice, and let the potent AI work its wonders. Generating the voice you want has never been simpler.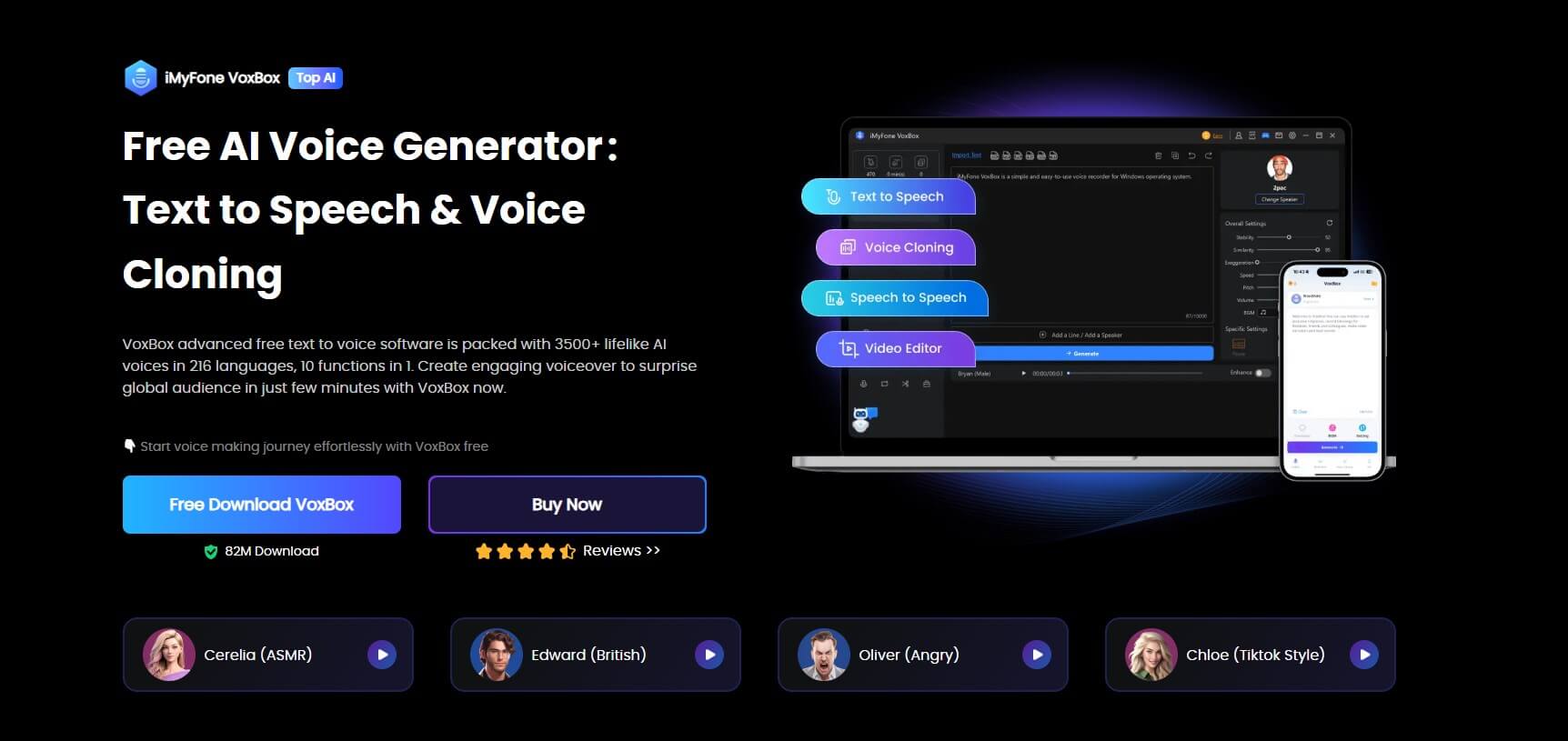 Free Get Jim Ross AI Voice for Text to Speech:
Step #1: Begin by downloading and installing the VoxBox application on your device.
Step #2: Access "Text to Speech" and click on "Change voice" to choose the Jim Ross voice.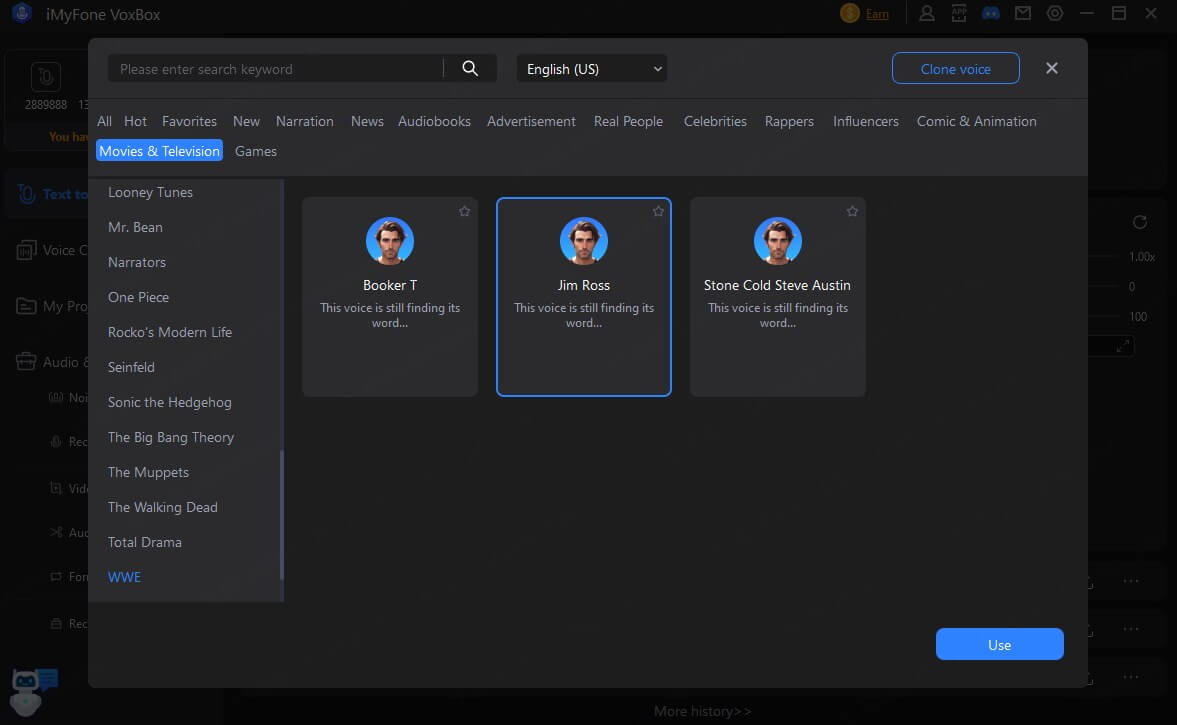 Step #3: Enter your text, and click "Convert" to get the voiceovers.
Key Features:
It enables you to convert text into Jim Ross AI voice across 77+ languages, reaching more audience.

Users can enjoy free 2000 character counts for text to speech conversion.

You have more than 3200 voices to use, including various characters and real people.

You can use these AI voices for various applications, including audiobooks, podcasts, gaming, IVR systems, dubbing for content creation, and more.

It offers enhanced voice cloning for lifelike results.

Support for various output and input formats.

Elevate your content with emotional nuances.
Part 3: Bonus Tip to Sound Like Jim Ross in Real Time
MagicMic - Jim Ross Voice Changer
If you're seeking an immediate and interactive experience, look no further than MagicMic's Jim Ross Voice Changer. This innovative tool offers real-time voice transformation, enabling you to morph your voice into Jim Ross' iconic tone seamlessly.
MagicMic seamlessly integrates with applications, offering real-time voice modification that adds uniqueness and entertainment to conversations.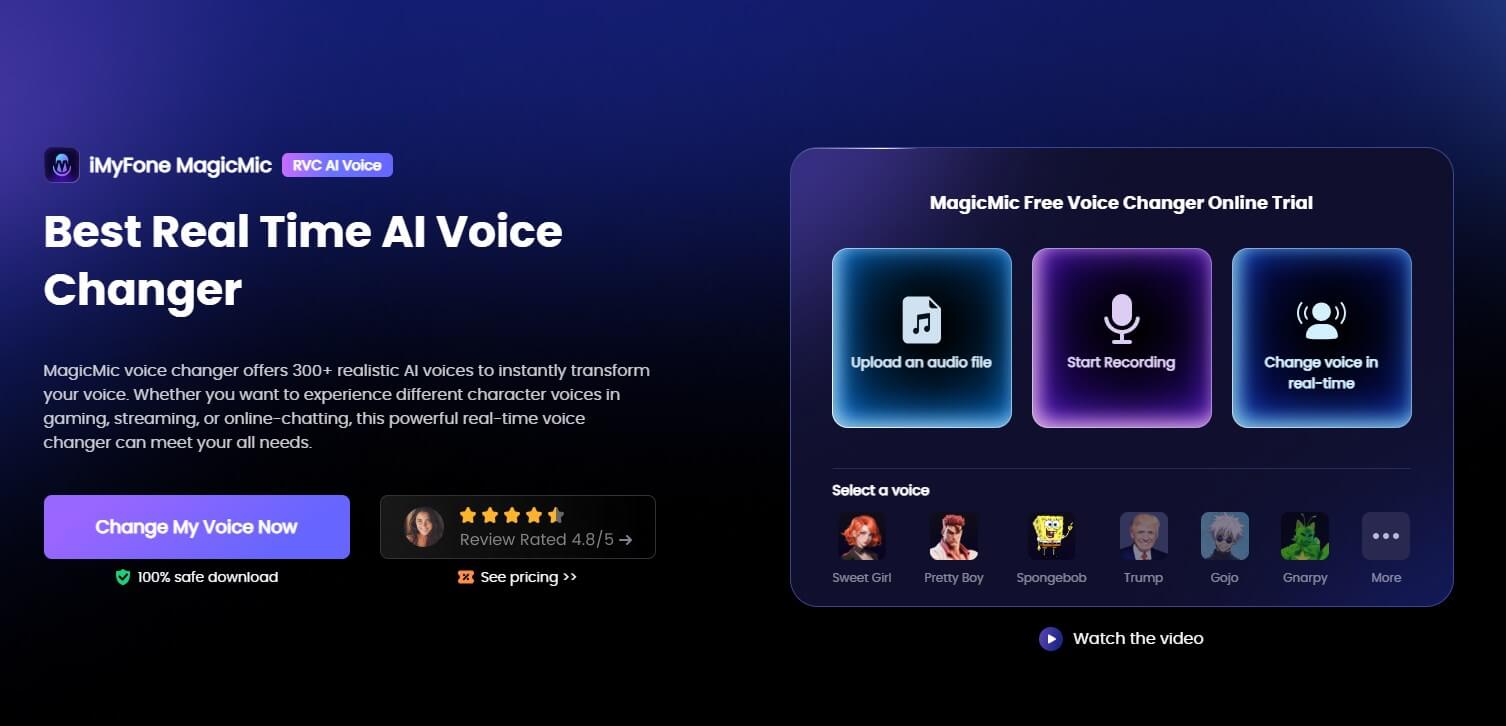 Key Features:
Choose from 250+ voice effects, 600+ soundboards, and 200+ voice memes.

Amplify immersion by sounding like characters from popular games or animes, from celebrities, and more.

Transform your voice into diverse characters and tones with a wide range of voice effects.

User-friendly interface for easy customization of voice effects.

Keybind controls enable swift toggling between voice effects for real-time conversations.

Noise reduction ensures clear and distinct modified voices.
Part 4: Latest News about WWE 2023
In terms of WWE 2023, the focus shifts to Payback on Sept. 2 after SummerSlam. Notable matches include Seth Rollins defending the World Heavyweight Championship against Shinsuke Nakamura, Rhea Ripley putting the Women's World Championship on the line against Raquel Rodriguez, and a steel cage match between Trish Stratus and Becky Lynch. WWE Payback streams live on Peacock with the main card starting at 8 p.m. ET.
Predictions include The Miz vs. LA Knight, Jimmy Uso vs. Jey Uso, and an Intercontinental Championship match between Gunther (c) and Chad Gable. The ongoing Uso vs. Uso storyline might continue, and Gunther aims to prove his dominance despite challenges from Gable.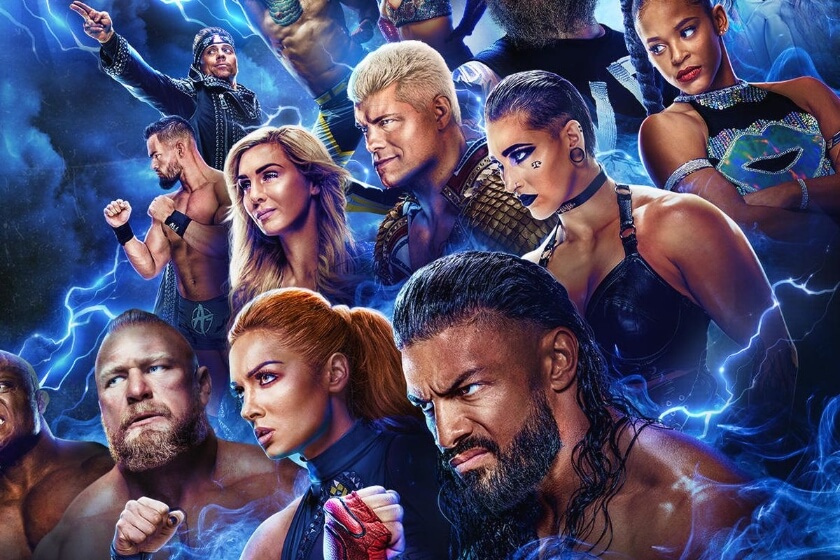 Part 5: FAQs About Jim Ross AI Voice 2023
1. What is Jim Ross AI Voice?
Jim Ross AI Voice is a digitally generated replication that sounds like the iconic wrestling commentator Jim Ross. It uses artificial intelligence to mimic his distinct voice for various applications.
2. How can I use Jim Ross AI Voice?
You can use Jim Ross AI Voice by utilizing voice generation platforms like VoxBox or MagicMic. Simply upload an audio file of Jim Ross' voice, and the AI will create a voice that closely resembles his tone and style.
3. What applications can I use Jim Ross AI Voice for?
Jim Ross AI Voice can be used for a wide range of applications, including dubbing, content creation, streaming, gaming, voiceovers, and more. It adds a unique and engaging element to your projects.
4. Are there legal considerations when using Jim Ross AI Voice?
Always check the terms of use and potential copyright implications before using AI-generated voices for commercial purposes.
Conclusion

Whether you're narrating, dubbing, or simply adding a touch of entertainment, iMyFone Voxbox, is the best Jim Ross AI voice generator to convert text to his iconic voice, and you can even change your voice in real time using Jim Ross voice changer.
Elevate your content, captivate your audience, and embrace the dynamic world of AI-generated voices using VoxBox now!