Animal Crossing is a video game simulation published by Nintendo. The playable character in the video game is a human who lives in a village and does various activities like fishing and hunting. It has multiple animals with different voices.
In this article, we will guide you on converting your script into an Animal crossing characters voice through professional Text To Speech software. We will create a full review of the software for you so that you can use it to generate Animal Crossing voices.
Part 1:Have you ever play Animal Crossing?
Animal Crossing is a wonderful simulation that everyone should play in their free time. If you haven't played this game, you must play it once to enjoy building houses with trees. The game starts with a small island where humans live around the animals.
You can use various activities such as taking fruits from trees and enjoying the fishing experience. You can collect multiple items and craft different things for survival. There are small markets where you can buy food items, clothes, and decorative items for your sweet home. You have bells as a credit to buy items in Animal crossing. You can customize and build tents beneath the trees.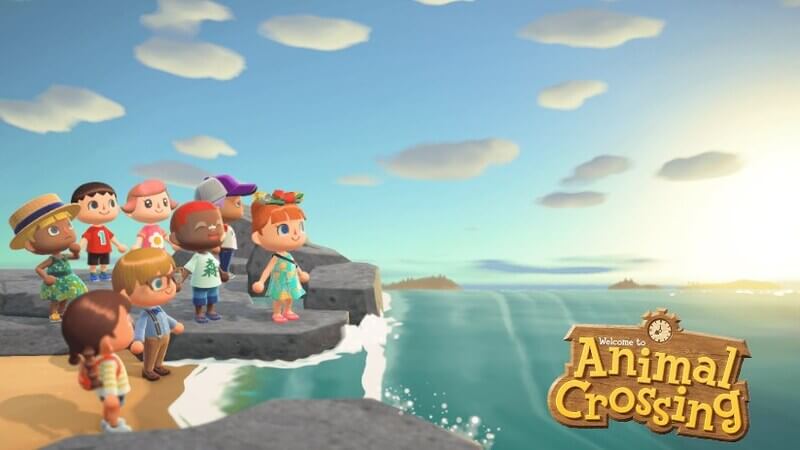 Part 2: Which One is your favorite character in Animal Crossing
There are many characters in Animal Crossing, and everyone has their fanbase and role. Everyone has their liking and disliking, but there is always a special character in any game or movie that most people like.
My favorite character in Animal Crossing is Diana. The reason is that she is an arrogant deer named a Roman hunting goddess. She is one of the prettiest characters with a gorgeous pastel aesthetic color that people like the most. She is slightly rude but easily gets familiar with the villagers.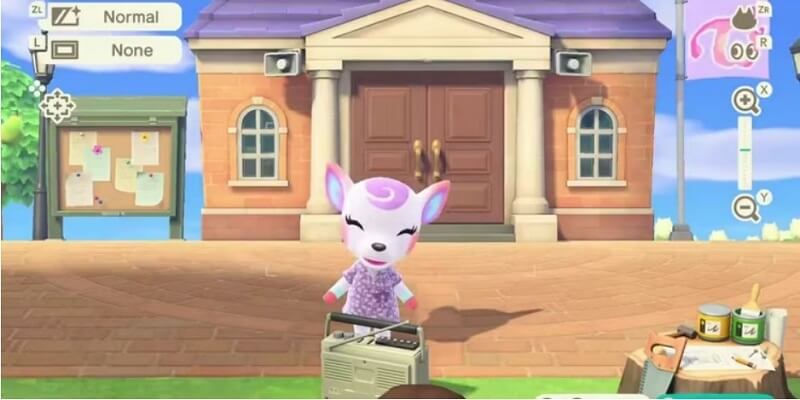 Part 3: Use Animal Crossing Voice Generator Make Voiceover
Numerous Text To Speech and voiceover applications are available, but no one can beat iMyFone VoxBox because of its accuracy and multiple functionalities. It is specially designed to digitize your text, reducing the difficulties facing while reading. iMyFone VoxBox converts each word into speech efficiently without being misspelled a single word.
It has a huge library of voices which the individuals like the most. You will have a list of a variety of voices, such as cartoons, heroes, and AI. All the voices are natural sounding, making them more appealing to the users. It has an accessible and well-managed interface that a beginner easily uses.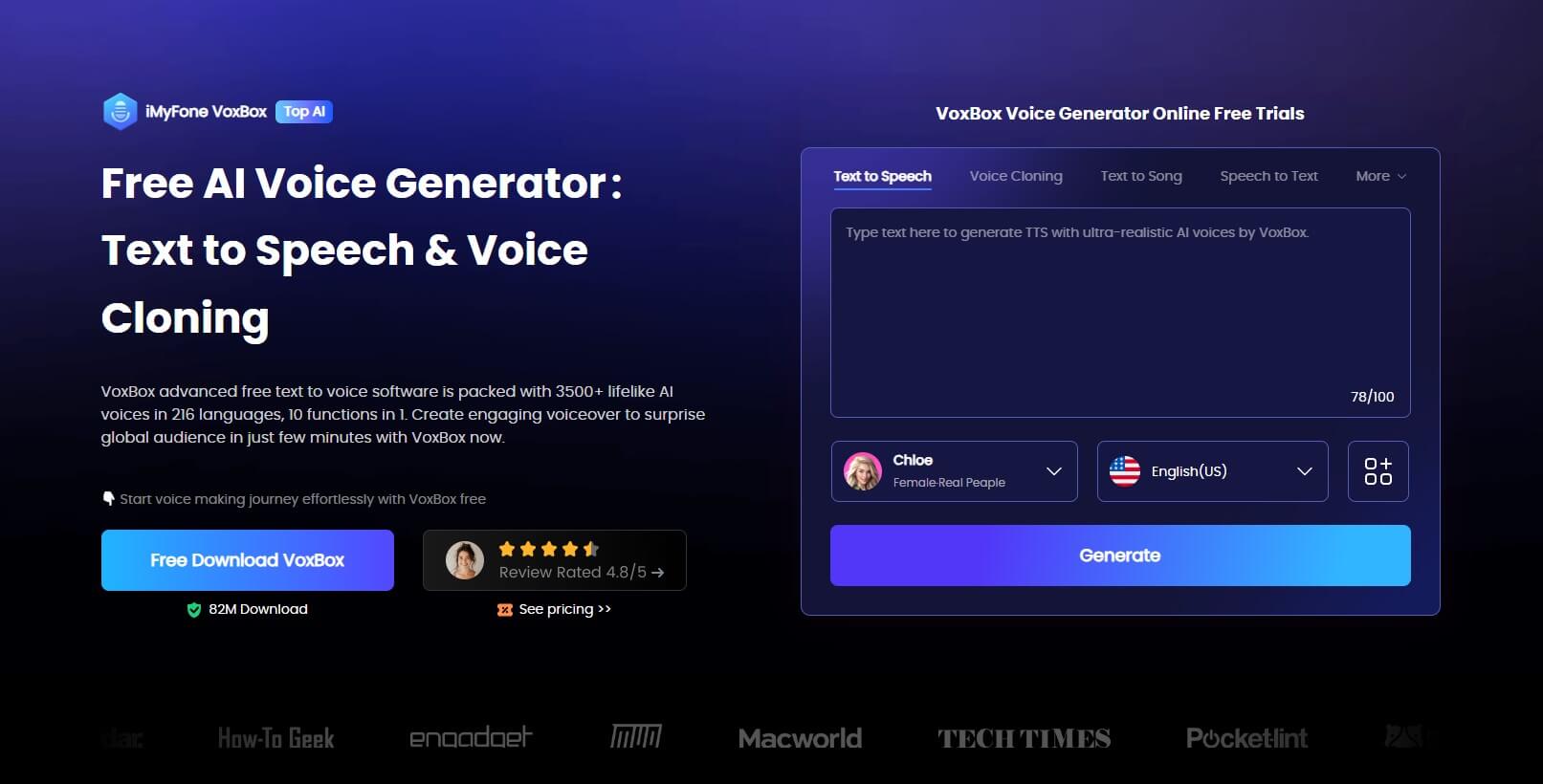 Features:
Supported 3200+ voices like anime, cartoon,celebrities,rappers

Supported more than 100+ characters voice to choose from

Supported muti functions like TTS, STT, Voice record, video convert, edit, etc.

The multifunctional software allows you to change the speech's speed, emphasis, pitch, and volume.

You can select the input and output formats and also convert the file format separately.
Try it Free
Pros:

Easy-to-use and directly interface.

No ads and safe
Cons:

Only supported Win, Mac coming soon.
Reviews:
There are almost positive reviews for iMyFone VoxBox from its valuable clients. It is well known because of 46 language support that engages and entertains every client around the world. The clients love this software because of its high-end security and no ad policy. The complimentary reviews say that it helps create an explanation for the news or reporting purposes.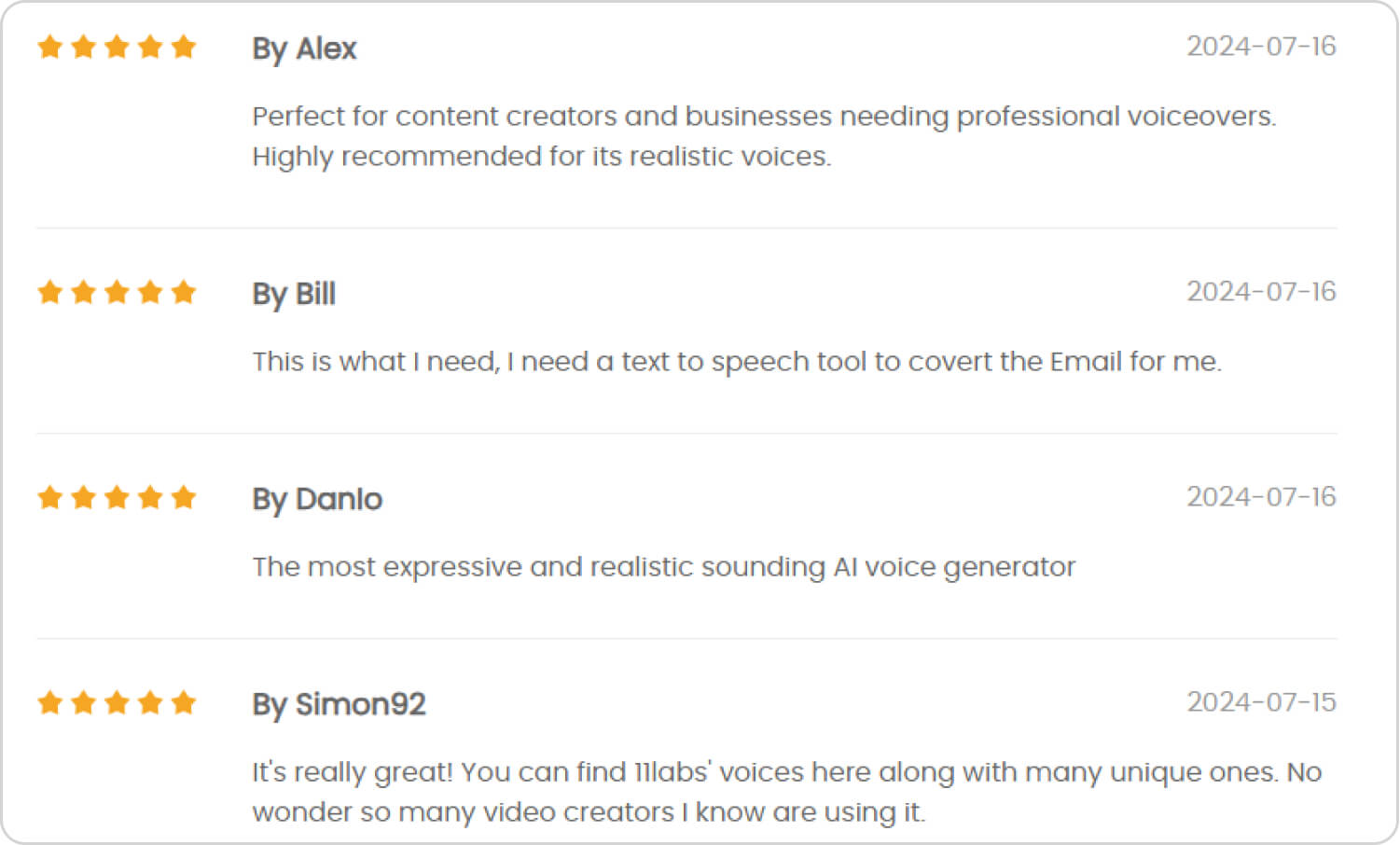 Price:
| Plan | Price |
| --- | --- |
| 1-month Plan | $14.95 |
| 1-year Plan | $39.95 |
| Lifetime Plan | $79.95 |
Watch this video to learn more about the Best DJ Voice Generator-iMyFone VoxBox:
Conclusion
You got all the necessary knowledge about Animal crossing. If you want to generate Animal Crossing characters' voices, then you must use iMyFone VoxBox, a perfect Text-To-voice generator with multiple facilities. It has a simple interface that everyone can use. It offers real voices with optimal accuracy.
Try it Free