From street music to mainstream music, rap music has become the undisputed king of the music industry. Americans have never loved poetry so much—but they call it rap, recognizing the power and poetry of rap in modern society.
This article will show you how to get rap songs easily by turning text into captivating rap verses and engaging your audience with personalized beats.
Listen to the Rap Song: Jimmy Cooks-Joe Biden (AI Cover) generated by MusicAI.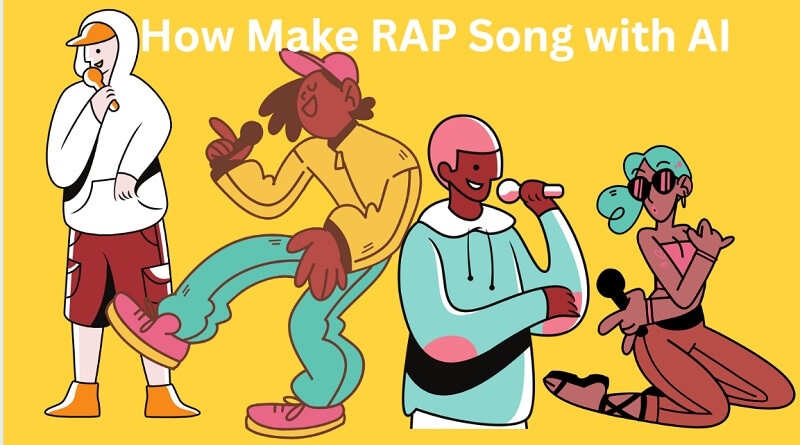 Part 1: Why Rap Song Generator is So Popular?
The allure of rap, America's modern poetry, has captured hearts through evolving sub-genres. Embracing the power of AI technology, the AI rap song generator emerges, enabling even non-musicians to swiftly craft their rap lyrics. With its trained editors drawing from seasoned artists' experiences, it caters to diverse sub-genres and ignites creativity. From humorous to nonsensical, these generators tickle funny bones and people love to use them to create rap songs with AI text to rap publish on platforms like TikTok, YouTube, and Spotify, often going viral.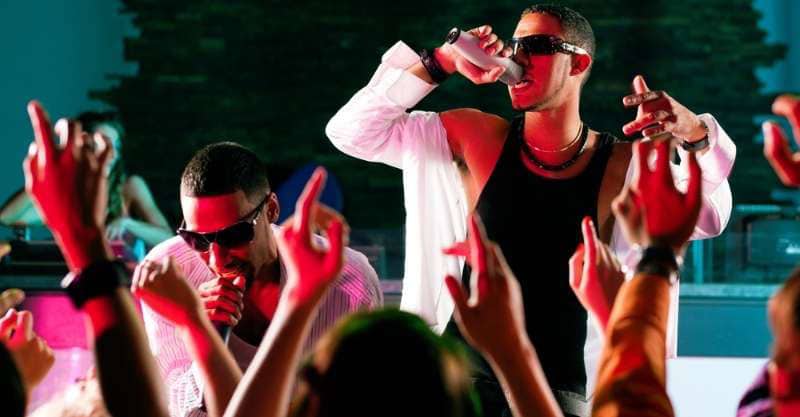 Part 2: How Rap Song Generator Works?
AI-generated rap with an AI rap song generator—This model, often built upon a Transformer-based architecture, delves into the intricate patterns, styles, and structures of rap lyrics. Its extensive dataset encompasses a myriad of rap songs spanning diverse artists, styles, and eras.
Developers meticulously fine-tune and control the AI model, sculpting it to exhibit distinct characteristics. The resulting output also The evaluation process involves comparing the generated lyrics to the patterns and themes ingrained in the training data, ensuring a tailored user experience.
In the realm of AI-generated rap, methods abound for obtaining rap music through artificial intelligence. In the forthcoming section, we delve deeper into these avenues.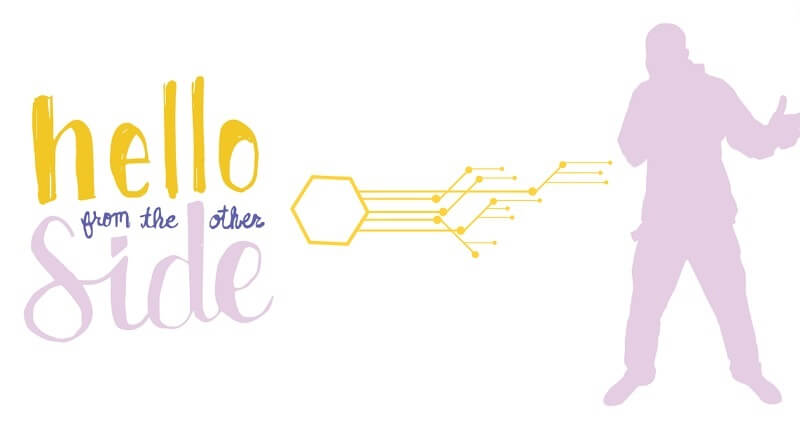 Part 3: How AI Music Generator for AI Rap Song
1. MusicAI - AI Rap Song Generator
MusicAI, is the ultimate artificial intelligence rap music generator, designed to help Hip-hop, and Kpop rap lovers to provide a convenient AI creative studio to easily obtain rap songs, but the current official version only has an AI cover function, the main cover model has the United States Super popular Rapper player Kanye, The Weeknd, and other rappers, other functions are in the beta version, so stay tuned.
How Creat AI Rap Song with AI Song Generator:
#Step 1: Download and launch the MusicAI.
#Step 2: Enter "AI Covers", Choose your favorite "rapper" AI model.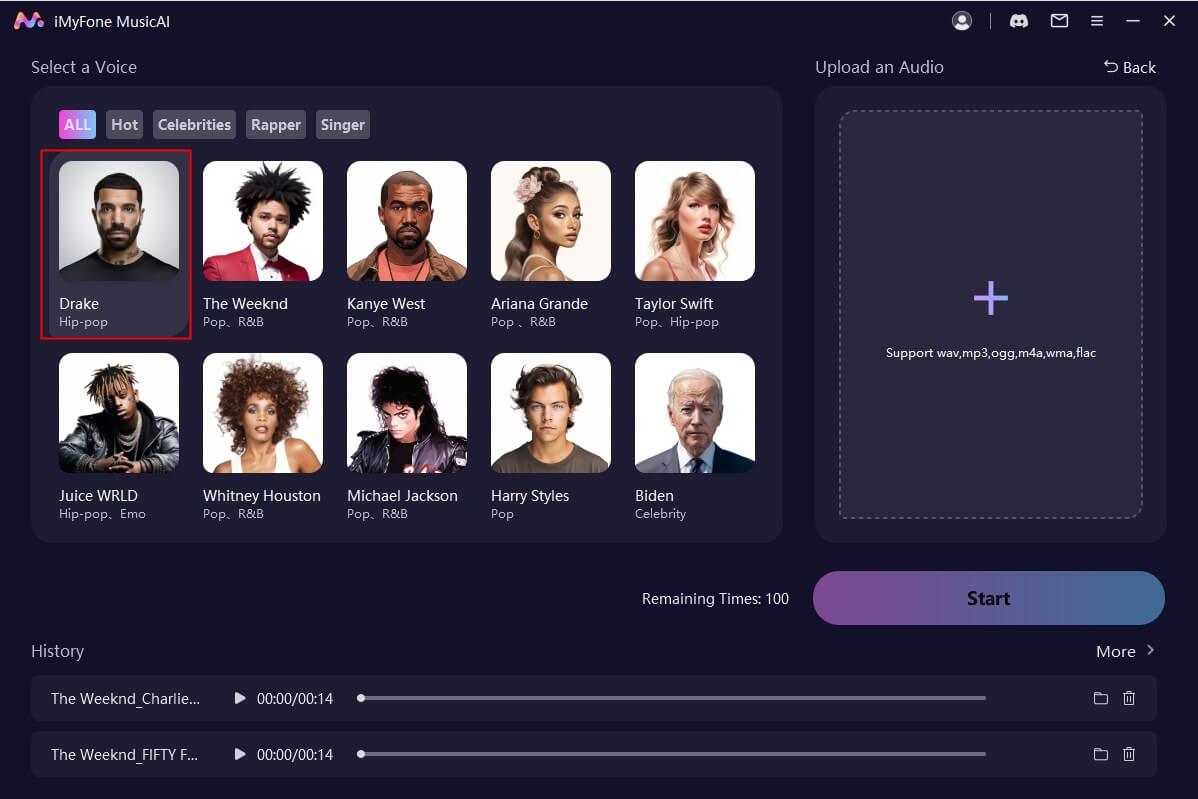 #Step 3: Upload audio file and start and listen to the preview song after few moment.
Key Features:
Has a free trial.

More than 10+ AI rapper models.

The rap song generator has an incredibly quick song-generating process.

You can export the AI songs in various formats.

Free to enjoy the upgrade version for paid users.
Pros:

Support to extract vocals from videos.

It provides ready-made backing tracks.

Highly-quality output.
Cons:

You should stay for upcoming features, including AI composition, text-to-song conversion and an audio enhancing.
Cookup.ai is a rap song generator that could generate diss tracks, rap verses, texts, and rap introductions instantly, Cooukup.ai is available on the App Store and Google Play.

Key Features:
AI-generated lyrics and beats.

To customize and refine your rap songs.

The ability to share your creations with others.
Part 4: How to Get Rap Song with AI Text to Rap?
Unleash creativity using VEED's AI text-to-rap generator. Access it via the tools menu, pick a vibe (Chill, Hip-hop, Electronic, Country, Dance), and enter a text prompt to shape your sound. Generate tracks effortlessly by clicking 'generate track'.

Key Features:
Synth rock with mellow bass.

Customize AI rap songs with different beats, and styles.

Support different phrases, lyrics, or concepts to create diverse and unique soundtracks.
2. iMyFone VoxBox
VoxBox, an ingenious AI rap song generator. Crafted for music enthusiasts, it simplifies song creation. Enter text, choose rap beat and style, then click Convert. Instantly obtain your desired rap song.
Key Features:
Different beats and styles.

The existing Rapper rap voice provides.

Access 3200+ voices and 77+ languages for dubbing.

Not only a Text to Rap software but also custom ai voice, text to voice.

Free to Try.
Conclusion
AI rap song generator and the surging acceptance of AI rap music. If you're into hip-hop, pop, or music streaming, check out MusicAI—an AI music generator. While the official version only offers AI covers, the beta version promises AI composition, text-to-song conversion, track separation, and noise reduction features in the pipeline. free start rap song now!