Have you ever come across funny live streaming that does not contain a meme sound effect? Well, funny streams are not funny anymore if they don't contain one such sound effect meme, which is why they have such great hype around them.
But, for adding these sound effects in your live streaming, you need to use websites where you can find the meme sound effects and add them to your stream. But, if you are unsure about how exactly to add those sound effects, keep reading because we have got you covered.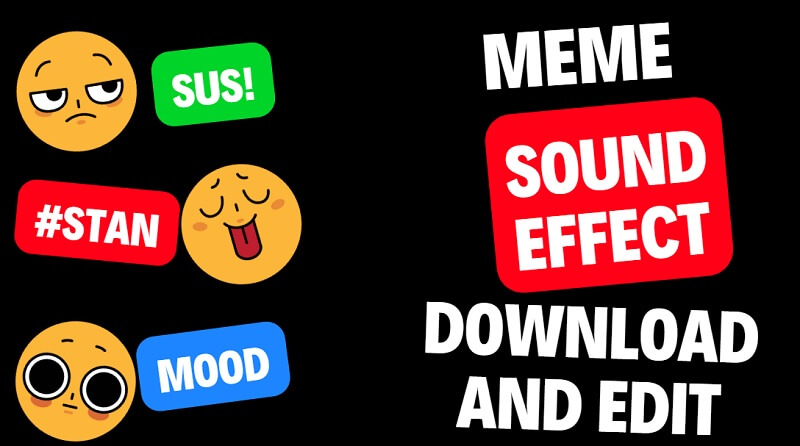 Part 1: The Best Voice Changer with Numerous Meme Sound Effects
MagicMic is the best voice changer software you can find, and it offers a wide range of features to make your live streaming easier and convenient.
The app has now introduced a new voice studio feature as well, in which you can design your sound with the base and depth of your choice.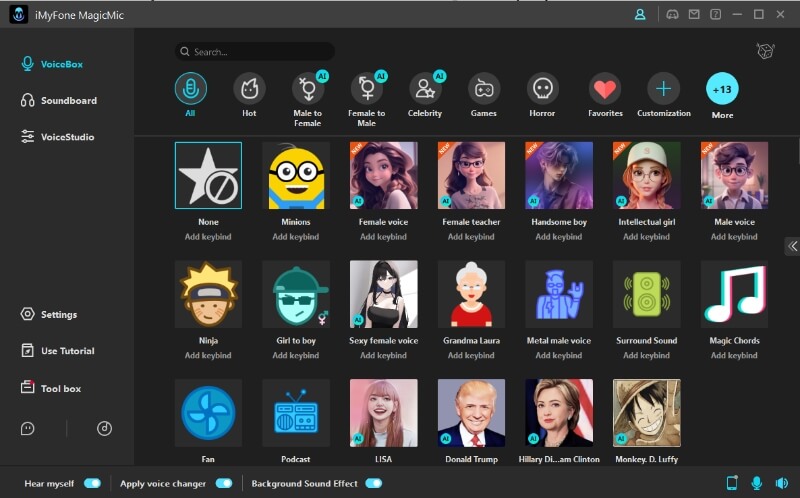 You can use the voice effects of MagicMic even during live streaming, and there are meme sound effects available on the website as well. There is a huge range of sound effects, and you can get it all in your live stream with just one click.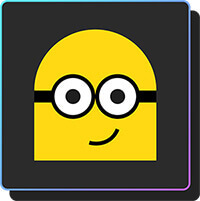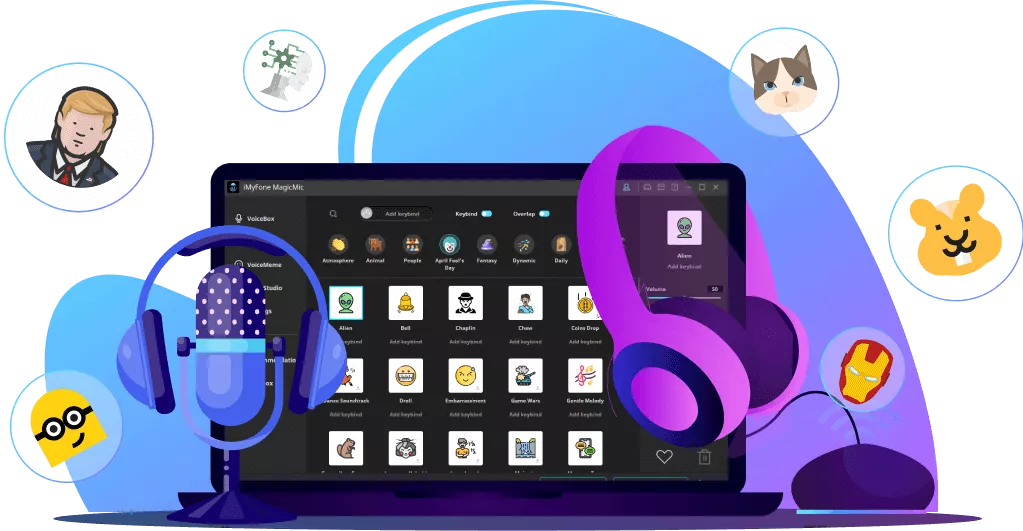 100+ Voice effects for one-click voice changing in real-time.
Huge library with 300+ Voice Effects and 150+ Voice Memes.
Sound emulator in games, live, chatting, online classes, and more.
Voice recording and audio voice changing is supported.
Voice studio lets you create any voice you like.
Pros:

500+ Sound effects and voice memes can be used for chatting, streaming, and in apps.

It is really easy to use this voice changer.

Adding sound effects only take few minutes.
Steps To Input Meme Sound Effects
If you want to input a meme sound effect, you need to launch the MagicMic software on your PC. Follow the below-given steps to get meme sound effects on your device.
Step 1: Open the MagicMic software.
Step 2: Change the input device option and add your microphone there
Step 3: Click on the sound effects tab and choose the voice effect you like
Step 4: Click Voice Meme,click Favorites,click import local files,then you can put the sound effects download from websites.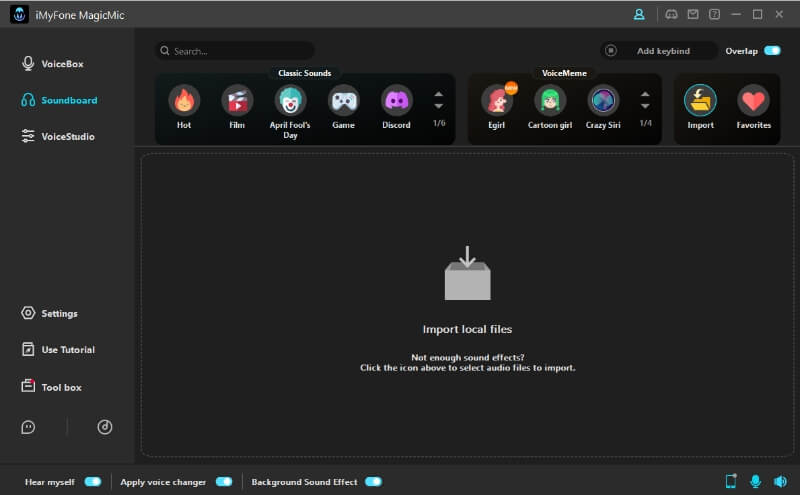 Now you can use the sound effects on any app and even during live or other apps
Part 2: 6 Best Websites for Meme Sound Effect Download
Following are the 6 best websites for meme sound effects added to your streams:
MagicMic Free Sounds is a website with a whole different page for meme sounds and sound effects. This website has various types of meme sound effects, and it is really easy to use them in your streams too.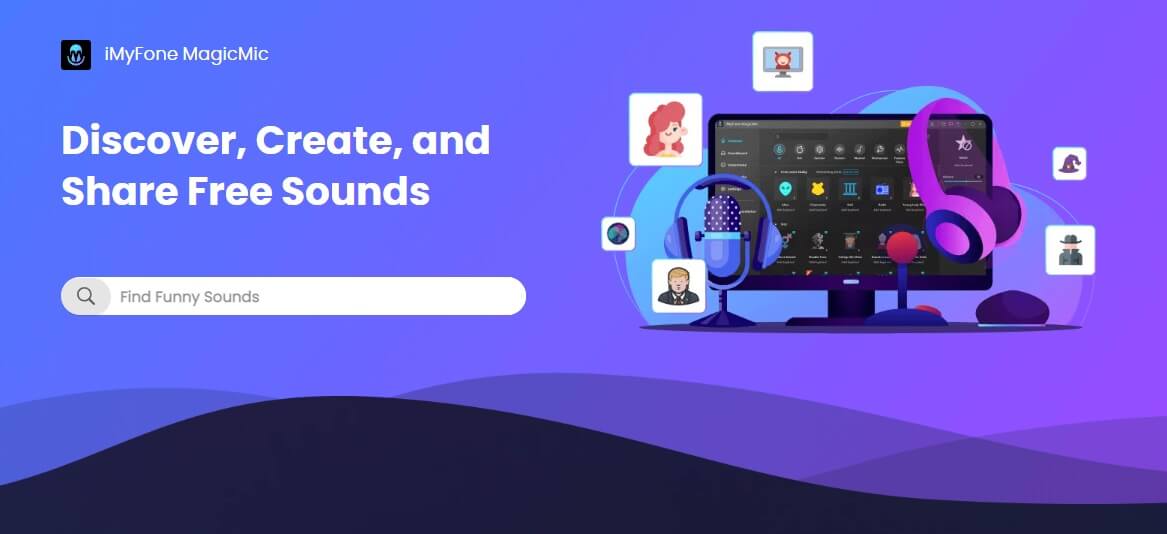 The website also offers you to see all the trending sound effects on its homepage. For the best meme sound effects, it allows you to download free without any registration.
Features:
It is easy to find meme sound effects on this website.

It has a wide collection of meme sounds.

All downloads of memes and sound effects are free.

You don't need to register before downloading.
Soundboard has more than 600,000 soundtracks in its collection, making it one of the finest websites for live streaming. It has all the sounds from animals to travel, and adding the sounds from this website to your live streaming is easier than ever.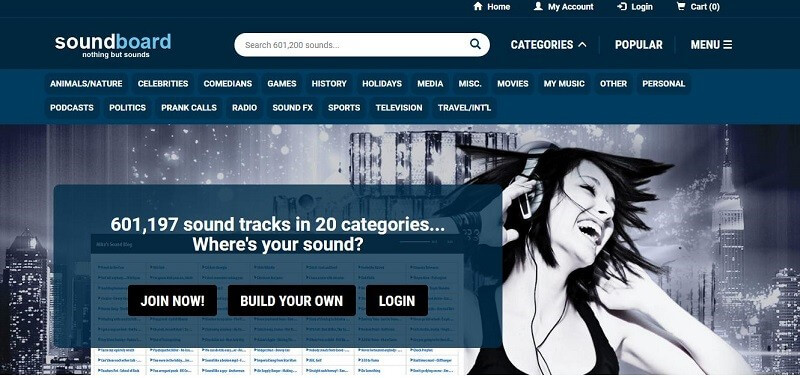 You can also make your very own collection on this website by logging in, and you can also find meme sounds on the meme sound effect board.
Features:
It has 35 sound effects inside the meme collection.

The quality of sound effects is very impressive as they are clearer.

The website is simple, so it is easier for beginners to find out their desired sound effects.

You can have a whole connection of sound effects on this website.
Voicy has to be your ultimate stop if you are looking for short audios. You can even create your desired sound effects on this website or discover the unending collection of sound effects.
The website also has a top 100 sound effects option, which makes it easier for you to find the best among the rest.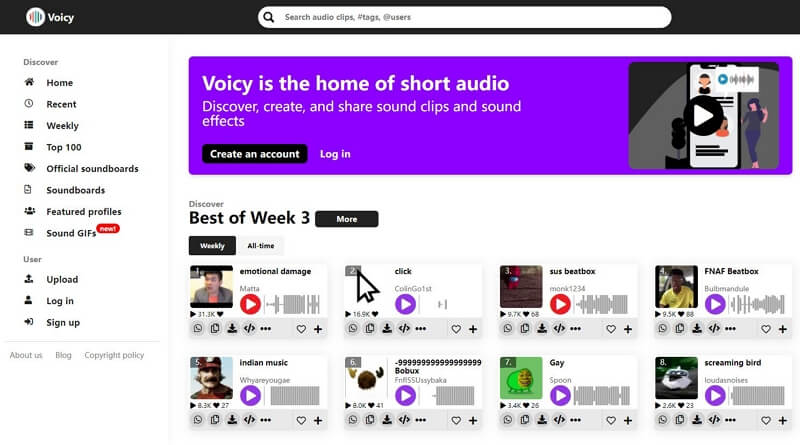 The option of sound gifs is also present on this website, and all in all, it is a perfect place where you can find trending audio for live streaming.
Meme sounds are also present on this website, and there are quite a lot of them mainly because meme sounds are in trend.
Features:
You have the option of sharing different sound effects directly through this website.

The option of creating your desired sound effect is also available.

The quality of meme sound effects is very elite on Voice.
Sound buttons is one of those websites where you can find everything literally on the home page. When you enter this website, you will see all the trending voice effects and the collections of voice effects which makes it easy for you to navigate.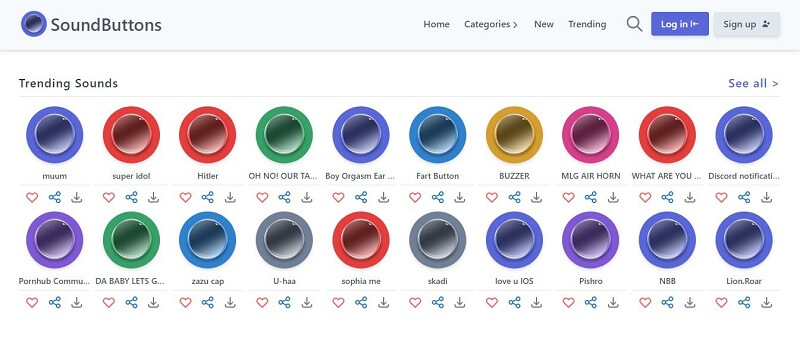 There are not a lot of websites that have anime sound effects, but Sound Buttons have them, too, along with a huge collection of meme sounds.
Features:
Finding the meme sound effects is very easy on this website.

You can find multiple meme sound effects quite easily on this site.

It has categories of multiple sound effects for easier navigation.
Quick Sounds is a website where you can find meme sound effects pack for free. It is a holy grail for digital creators because you don't have to pay to add your meme video sound effects in live streams. Adding sound effects is also easier than ever through this site.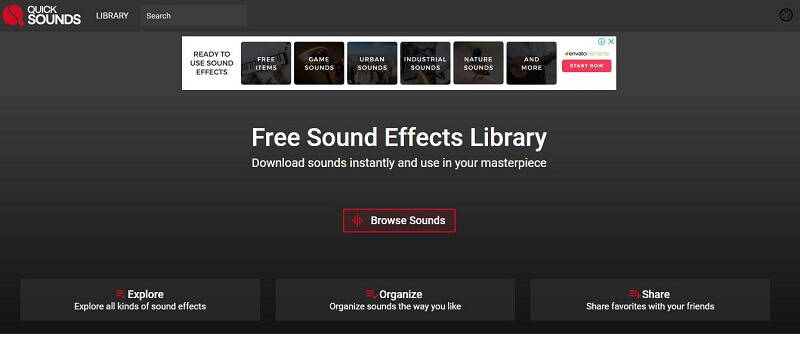 You can explore the sound effect that you want with this site and meme sound effects are easily available as well.
Features:
The quality of sound effects on this site is very high.

Browsing sounds is easier than ever with Quick Sounds.

The website has a collection of thousands of sound effects in every genre and niche.

You don't have to subscribe to this website for using the sound effects.
5. 101 Soundboards
Not every website contains voice clips from famous movies and tv series, but 101 Soundboards has got it all. This website has more than a million sound effects, and they keep rising because different sound effects are added regularly.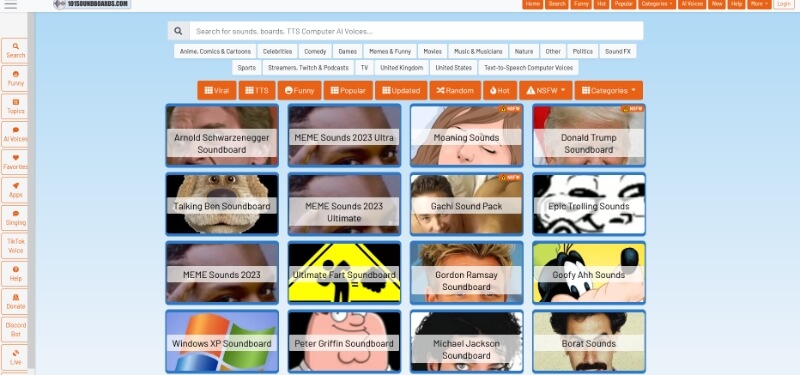 Different collections of sounds are available right on the home page, and you don't even have to search for your desired item because you will most probably find it on the screen.
Features:
It makes sound editing easier by providing a wide range of sound effects.

Sound clips are of all types, and anyone can use and add them to live streams without any hassle.

The outlook of this website is very basic and simple.

It has a huge collection of meme sound effects.
Part 3: Guide: How to Edit Meme Sound Effect?
Chromebook does not have inbuilt software for adding sound, which makes it harder for many people to edit sound clips on Chromebook.
There is a trend of editing your meme emoji and meme sound effects, so you need to find an app for it.
It is where Filme comes to play because you get a whole library of royalty-free collections for editing your sounds. Filme is mainly used to edit videos, and you can import any media file and edit it just as you want with Filme.
Features:
It creates a video slideshow easily.

Offers free audio.

All types of editing from tilting to video effects can be done.

It also offers audio editing options.
Steps to Edit Audio via Filme
Step 1: Install the Filme software and launch it
Step 2: Import your media files from your device to the Filme software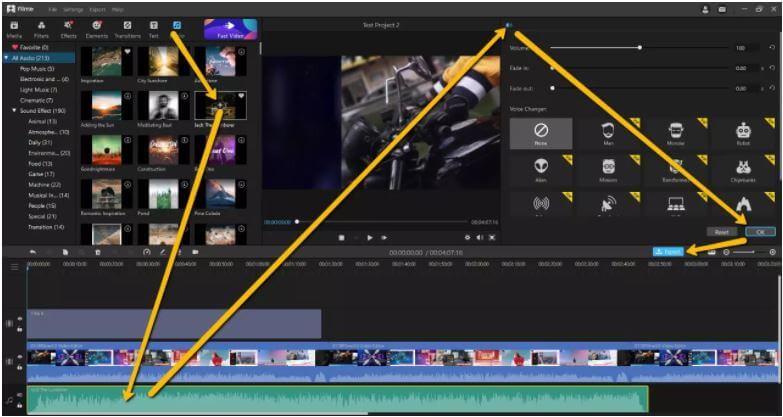 Step 3: Either drag or add the media file directly to the media library of Filme
Step 4: Now, if you want to add a media file to the timeline, double click on it
Step 5: When you look above the timeline pane, you will file different editing options
Step 6: You will also see the track right in front of you, so, for trimming it, you just need to click on the hands and pull them inwards.
Step 7: If you want to add fade transitions, you need to cut the audio file from one intersection.
Step 8: Once you are done with editing, click on the option of export.
Step 9: Then decide the output option and folder where you want the audio to be saved.
Conclusion
Now that you know all the websites that can add meme sound effects to your streaming, make sure to go through all of them. Also, look into MagicMic and Filme because they are the finest software available out there.
you must choose the sites that offer royalty-free meme sound clips. Otherwise, it will be harder for you to use them in your streams.