Playing the befitting sound effects in different moments is the most important thing of all the necessary equipment. For this, you can select the Scratch sound effect, which is quite an extraordinary sound effect that has also been used in real time. Many gamers play this sound in real-time to make their gaming experience top-notch.
But, how do you find scratch sound effect? Don't worry,we'll explore the best ways to download scratch sound effects.
Part 1: What Do You Know About Record Scratch Sound?
You'd have known about the vinyl disk used to store an audio recording on a disk. These disks are played on a phonograph. You'll see a player spinning a disk, and then you'll hear the audio. If you stop the disk midway with the help of something, the sound that comes is called record scratch.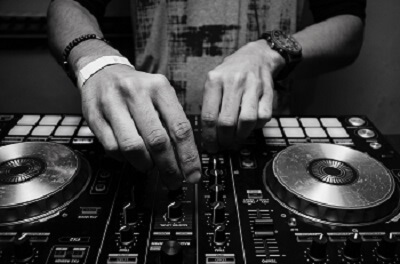 It is a pretty popular sound that many movies have played at different stages of a movie. In general, you'll see record scratch sound in hip-hop music, but its usage increases day by day.
Most of the time, you'll hear this sound when a movie is about to begin or come to an end. However, people also intend to play scratch sound effects in real time on different platforms.
Part 2: Top 4 Websites For Free Download Record Scratch Sound Effects
If you want to discover outstanding scratch sound effects options, you can surely look at MagicMic free sounds. An online music library allows you to download and play terrific and royalty-free sound effects with minimal effort.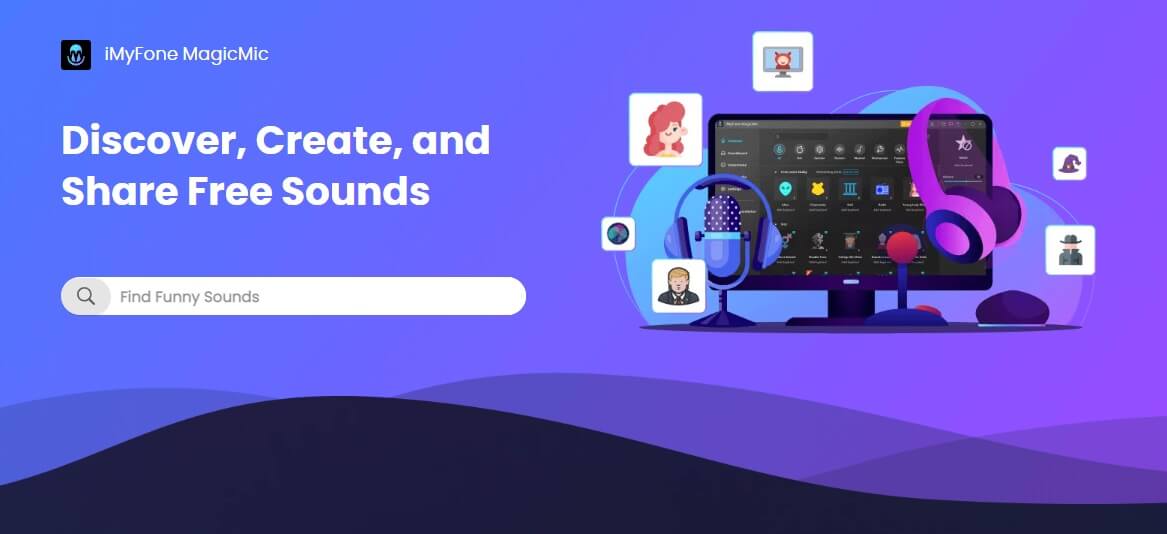 Luckily, you don't need any attribution before using this website. Instead, you can explore all the sound effects without signing, courtesy of MagicMic free sound's unbelievably easy user interface. Apart from terrific sound effects, it also allows you to explore memes, anime, and so on sound effects.
Features:
After downloading the sound effects, you can use them for personal and commercial use.

It allows you to download sound effects in mp3 audio format.

You can also record scratch sound effects by visiting the MagicMic website.

All the sound effects you'll find here are royalty-free and don't ask for even a penny from you.
If you want to upload or record scratch sound effects, you must visit the Freesound website. It is a remarkable platform to download and upload splendid sound effects. By visiting this website, you'll create your account on this website and publish your sound effects.
Thousands of users will get to see the content you'd create there. It means you can generate prolific sound effects and make people listen to your prestigious creative sounds.
Features:
Freesound comes with a splendid user interface as you'll only need to visit the website and explore fascinating sound categories.

It allows you to explore the "People" option, where you'll be able to see active users there.

Freesound allows you to explore hundreds of prestigious sound effects.

It supports a couple of pretty popular output formats.
Soundsnap is another prestigious website for royalty-free sound effects. Whether you want to play a sound while video calling or playing a game, Soundsnap offers you a lot of prolific sound effects to select from. Moreover, you'll only need to visit the Soundsnap website and register with your account to get things going. Over three million users have been using this website to explore flawless sound effects, including music scratch-stop sound effects.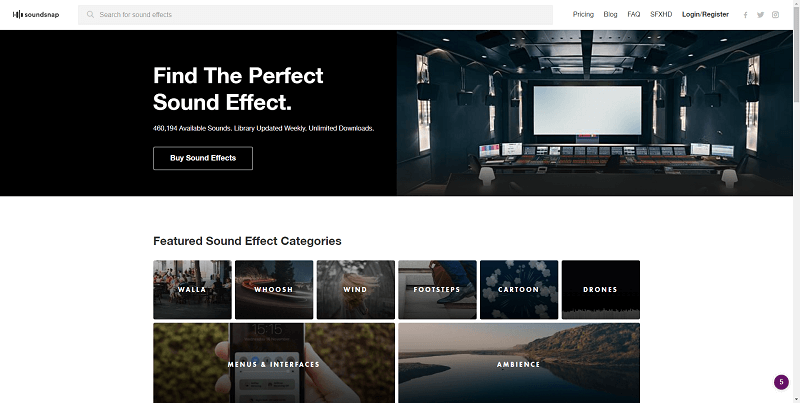 Features:
Soundsnap allows you to access all the royalty-free sound effects with minimal effort.

It blesses you with different sound categories, meaning you can search for a sound category you'd like to play the sound from.

It only requires registration before downloading the splendid sound effects.

After downloading the sound effects, you can share them with different social media platforms.
Finding a quality scratch sound effect isn't an easy task, as many tools won't provide you with the quality you must have been looking for. However, Storyblocks can provide you with everything you want. It allows you to play sensational sound effects recorded by the flawless microphone. Interestingly, the interface that Storyblocks possesses is nothing short of remarkable. Moreover, it only asks you to sign in with your account to use terrific sounds.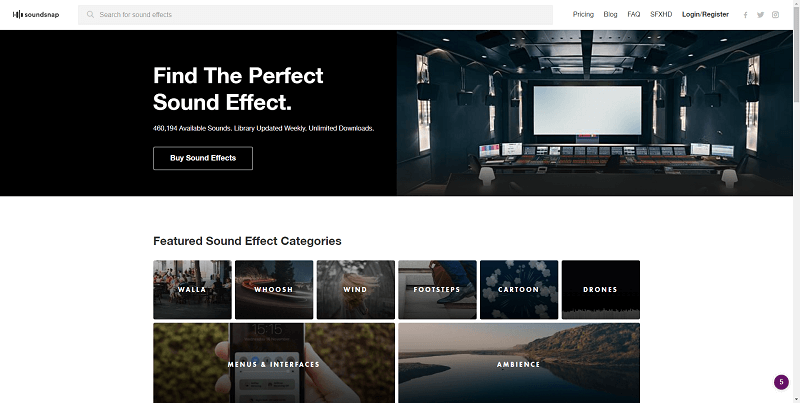 Features:
It allows you to create a separate folder and put your favorite sound effects there.

After downloading the sounds from here, you can use them for broadcast, commercial and personal.

It doesn't ask you for any attribution, meaning you can use these sounds on various online platforms without any trouble.
Part 3: Best Voice Changer Software with 500+ Sound Effects
If you're searching for an appropriate voice changer, we're happy to introduce you to iMyFone MagicMic. It is a pretty fascinating voice changer that comes with tons of features to help you have a lot of fun.
For instance, you can explore 800+ sound effects and 300+ voice-changing options. Moreover, it also allows you to use the iMyFone MagicMic free trial before acquiring its premium.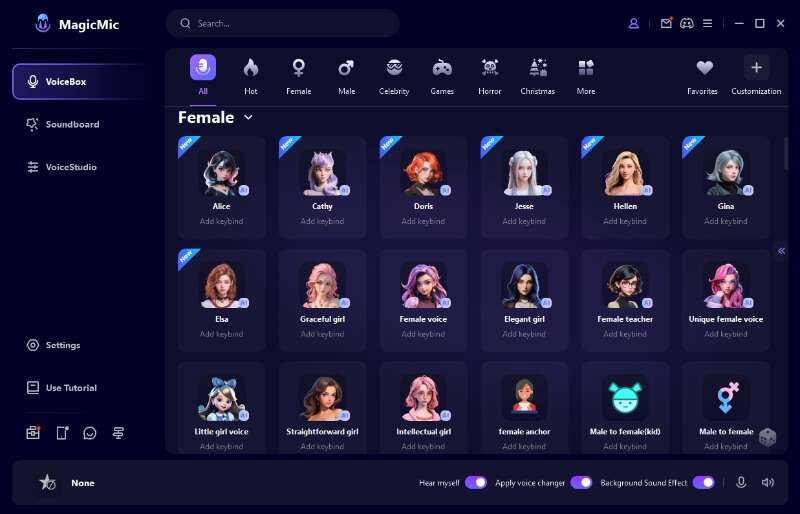 Features:
It doesn't take up a lot of space on your computer, only 3MBs on Windows and Mac devices.

MagicMic allows you to change your voice in real time on various chatting, gaming and live streaming platforms,like Discord, Fortnite, and so on.

You can transform your voice into a voice like Goblin, Megatron, Robot, Minion, etc.

It allows you to customs your voice with various adjustment sound parameters.

You control the playback of sound and voice effects.
Pros:

It offers the most voice effects than any other voice changer on the market.

Straightforward user interface.

It allows you import audio as sound effects.

It is also a voice changer for voice recording and audio.
How to use iMyFone MagicMic?
Step 1: Download iMyFone MagicMic
You'll need to get the MagicMic download on your PC and launch it afterward in the first gig. Next, you'll need to set the microphone as an input device.
Step 2: Select Voice Studio Feature
If you want to customize your voice using a sound effect, you'll need to select the Voice Studio option. After doing so, you can customize your voice.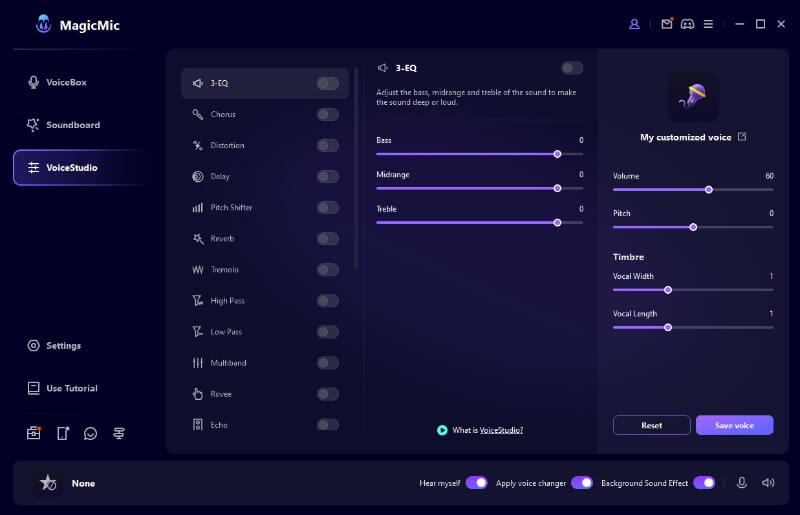 Step 3: Input sound effects
You can also import sound effects from outside the voice changer by tapping the "Voice Meme" option. After clicking it, you can import any sound you want.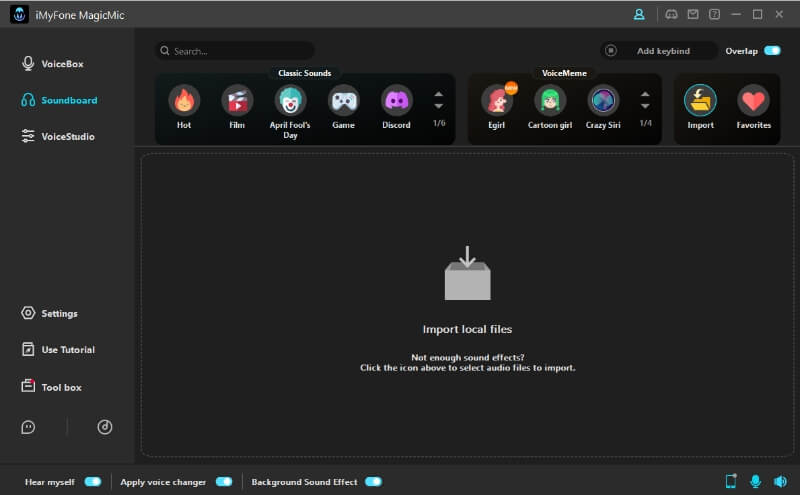 Step 4: Launch the platform
After launching the platforms, you're looking to play sound effects into, navigate its Voice Settings. Later, you'll need to hit the microphone option after hitting the input device option. Now, you can hear the sound you added earlier in the MagicMic.
Part 4: FAQs About Record Scratch Sound Effects
1.Is using a sound effect legit?
If you're using sound effects for fun and don't intend to hurt the sentiments of others, it is normal to explore different sound effects. However, if you're playing the sound only to embarrass or troll others, you should stop doing this as it isn't ethical to troll others.
2.Can you use record scratch sound for commercial use?
You can use the sounds for commercials that come under the Public Domain License. Similarly, before using the scratch sound effect, you'll need to make sure the website that offered you this sound has allowed the sound to come under Public Domain License or not. If yes, you can use the sound for personal and commercial use.
3.Which tool is the best sound effect provider?
You'll find various online websites and voice-changing tools offering you to download prolific sound effects. However, the best tool is MagicMic. There are a lot of things to admire about MagicMic.First, it offers advanced and professional features, meaning the sounds you get will be top-notch. Second, it comes with a pretty slick user interface, making your job easy.
4.What kinds of sound effects are free?
Sound effects that come under the Public Domain License are free to use, and you can download them for personal and commercial use.
Conclusion
If you're interested in downloading scratch sound effects, you can read our article as we've reviewed some of the fascinating tools that can help you get the prolific sound effects. The best thing about the websites we've explored is that they all offer services for free.
However, MagicMic is the best tool among all the tools you'll find here. It is a prolific voice changer that serves your purpose better than you expect.