You'd have wanted to play the applause sound effects in the mid of gaming,live,or call. It is normal to cherish the good moments with great joy and fun.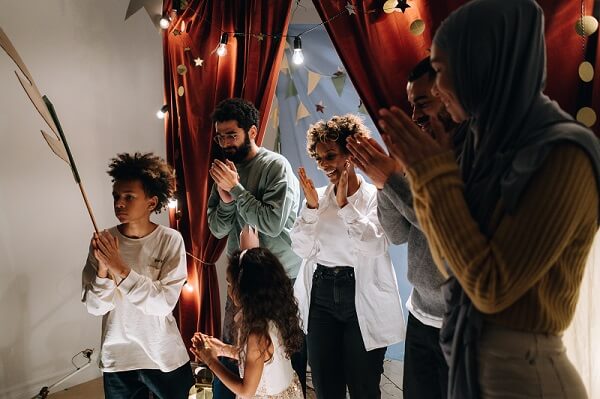 Luckily, you can now access the fascinating applause crowd cheering sound mp3 by acquiring the services of desktop and mobile applications.
This article will explore some of the finest places of applause sound effect.
Part 1: Free Download Applause Sound Effect For PC
However, we've come up with some excellent voice-changing tools.
Let us explore them.
1.MagicMic(Windows and Mac)
If you're looking for the best applause sound effect option, then MagicMic is the perfect option for playing significant sound effects .iMyFone MagicMic comes up with a pretty straightforward interface.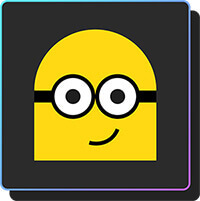 You can easily use it for different online gaming platforms like PUBG, Fortnite, CSGO. Surprisingly, it is compatible with all chatting apps and live streams like Xsplit, Twitch, etc.
Moreover, it gives you unique features like audio effects, filters, etc., making your experience impressive. Furthermore, Magic Mic pops up with special features to help you explore all the sound effects appropriately.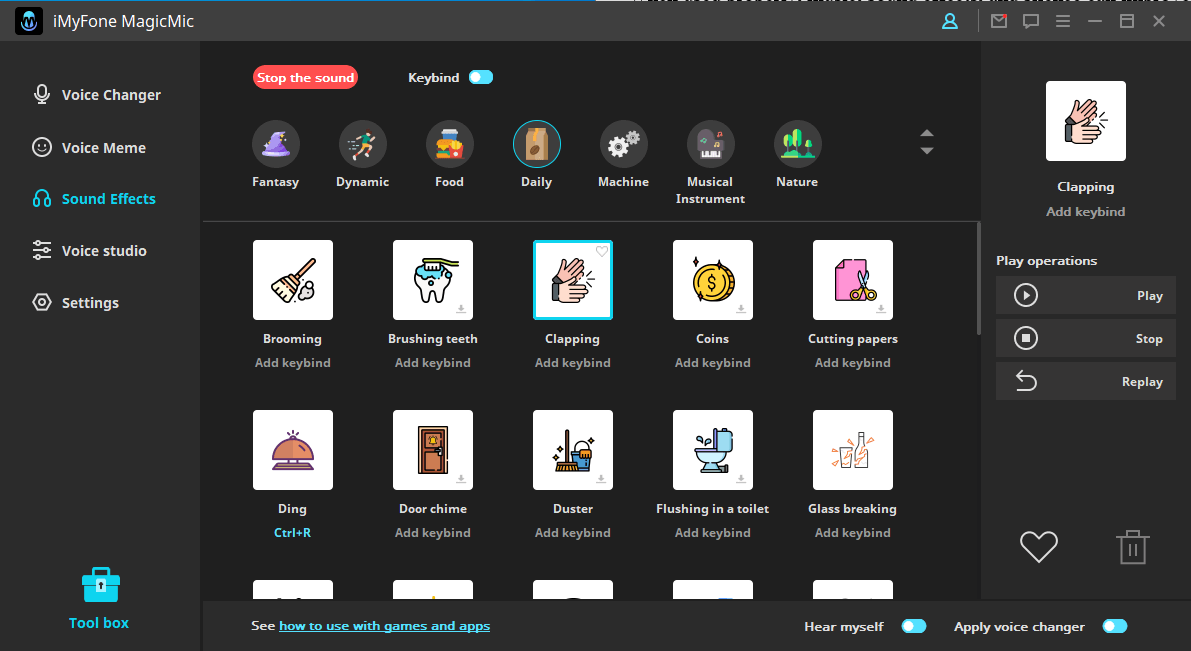 Features:
MagicMic is compatible with almost all modern games and apps.

You can use 48+ unique voice effects like robots, Alien, Minions that will make your experience memorable and you can customize your special voice with voice studio function.

MagicMic supports Windows and Mac os system.

You can easily use it with newest sound effects cuz they will be updated weekly.
Pros:

MagicMic is easy to navigate with crystal-clear guidelines.

It also provides editing tools for voice via voice studio function which make your voice the most special.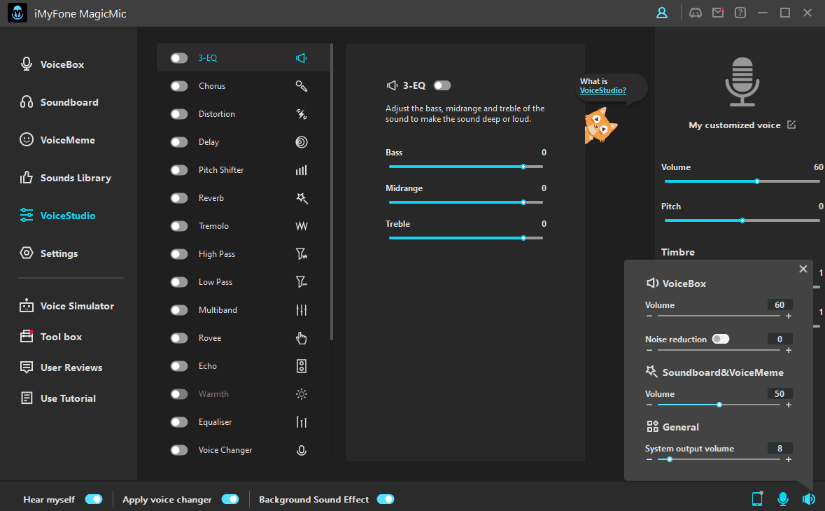 MagicMic pops up with an unbelievable free trial version, followed by a unique premium package.
Cons:

Paid version is much better than free trial version,but price is affordable.
If you're searching for the best applause sound effect, then Adobe Audition is a suitable option for you that can allow you to alter your voice quickly. It enables you to fine-tune your voice with fewer efforts.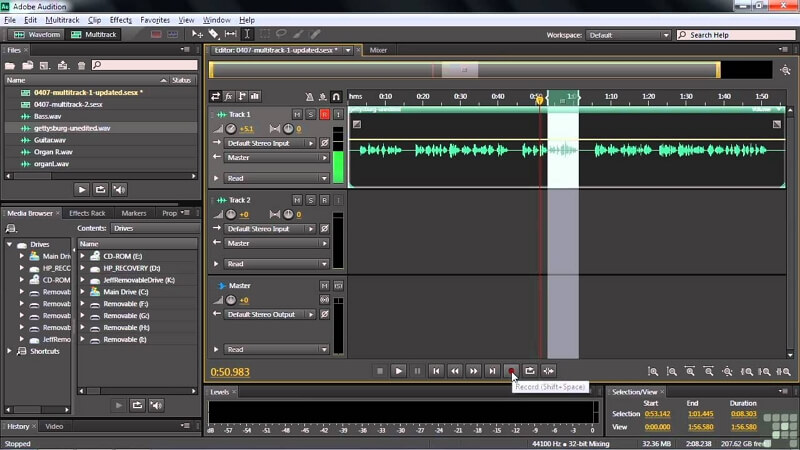 Furthermore, you can use it for multiple tasks like voice-overs, gaming, podcasts, etc.
Surprisingly, it helps you to organize your content settings. You can add up=to innovative 16 fine-tune voices for a single audio file.
Adobe Audition is a powerful audio editor for video-post productions, recordings, editing, etc. The multitrack editor also has a unique ability to use non-destructive editing.
Features:
You can easily add echo effects to your voice.

Adobe Audition can adjust your voice notes using the Automatic Pitch Correction effect.

It can completely alter the pitch of the audio.
Pros:

Adobe Audition provides you with fantastic customization options.

It offers powerful tools for audio editing like noise-reduction, sound removal, and audio-restoration, etc

It is compatible with Windows and macOS.
Cons:

It is only available in an unaffordable monthly subscription.
Clownfish is one of the most popular real-time voice changer software that allows you to change your voice on social media platforms like Discord, Hangouts, Skype, Viber, Team Speak, Steam, etc.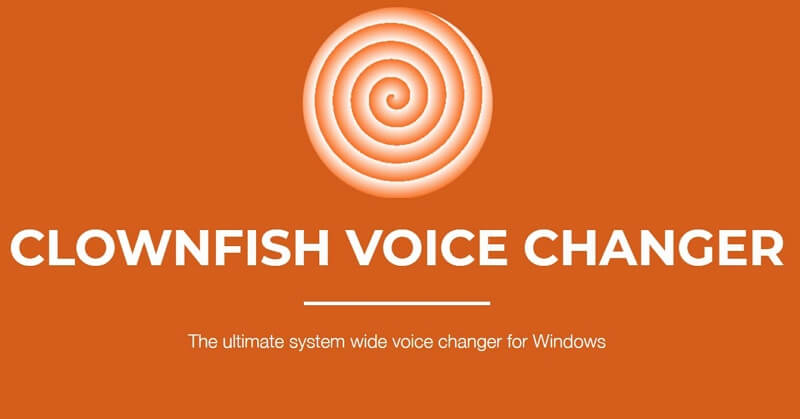 It links with all modern applications that use a microphone. Moreover, it provides you with innovative built-in music and music player features that allow you to listen to your favorite music playlist. Clownfish is pretty modern software with a user-friendly interface.
Features:
Clownfish supports VST plugins that will allow you to create unique audio sounds and effects.

Many modern apps, games, chats, and live streamings are compatible with this fantastic software.

It provides you with many hilarious voice-changing effects like Baby Pitch, Robot, Alien, Mutation, Clone, etc., that will surely make your experience impressive.
Pros:

Clownfish is compatible with all versions of Windows.

You can easily install the software because it doesn't require sign-in.

By using the Voice Assistant feature, you can easily convert text into speech and select multiple voices.
Cons:

Clownfish have a limited number of girl voice changers for discord.
If you're looking for the best real-time voice-over, Murf is the best option for you because it uses professional AI technology to create innovative, high-quality voice-overs.
You can quickly transcribe and edit the voice recording by using Murf. It lets you mute the unwanted voice from your background to make your voice crystal clear. Furthermore, it also provides 100+voice changing effects that will make your content impressive.
Surprisingly, you can easily edit the recording if you find any mistakes or don't live up to expectations.
Features:
You can easily remove all the undesired portions from your audio recording.

Murf offers you 100+sound effects that will make your content memorable.

Murf is one of the best professional voice-changing software that can offer you to prepare speeches and presentations properly.
Pros:

Adobe Audition provides you with fantastic customization options.

Murf offers you innovative AI voices in different languages.

It provides unique features like Voice Generation, Audio Editing, etc.

It is best for Software Demos, Audiobooks and Podcasts, etc.
Cons:

Its paid version is expensive that starts from USD 9/one time while no free version.
Part 2: Free Download Applause Sound Effect For Mobile
Many mobile users complain that they don't find any reliable soundboard tool that can help them play funny and entertaining soundboards.
You all know how easy it is nowadays to develop an application and everyone seems to be creating a voice changer app without thinking the app will add value to users' experience or not.
Luckily, the mobile apps we're going to explore are not only helpful, but you can also use them for free.
Let's begin it.
You can explore the fascinating applause sound effects by using Sound Effects tool. It comes with pretty popular sound options for iPhone and iPad users.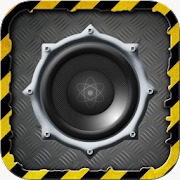 Moreover, its interface is more than easy, helping you serve your purpose faster than you expect.
Importantly, you don't have to pay anything to acquire the services of this application. Instead, you'll only need to visit the App Store and install the application from there.
Features:
You can prank your friends by using this application's superb sound effects option.

Apart from applause sound effects, it allows you to explore the sound effect categories, including horror, animals, baby, bird, weapons, disgusting, etc.

It allows you to alter your voice in real-time.
Pros:

Easy user interface.

Allows you to share sound effects to social media platforms.
Cons:

Some sound effects aren't good quality.
2.Soundbox(Android/iPhone)
Finding a funny sound effects mobile application is pretty hard than SoundBox. It comes with some of the most exciting and crazy voice effects for you. The app allows you to play the different sound effects by tapping the big buttons on the screen.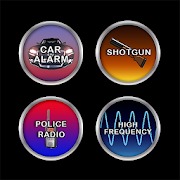 Moreover, you can create your soundboard using SoundBox's user interface. All you need to do is record your voice in the first place.
Later, you'll only need to select a voice effect you'd like to use in your voice. After adding the sound effects, you can share the recorded file with your friends. Luckily, it supports all the social platforms like Instagram, Facebook, DailyMotion, Skype, etc.
Features:
You can play more than sound effects simultaneously.

It comes with an amusing soundboard option for you.

It supports many people's audio output formats.
Pros:

Attractive and funny sound effects.

Impressive user interface.
Cons:

Lots of ads.
Voice Changer is another spectacular mobile application that offers you prolific soundboard options. It comes with pretty hilarious sound effects that can make any person laugh in no time. Moreover, the user interface you'll see with this application is unbelievable as you don't expect the mobile application to be that good.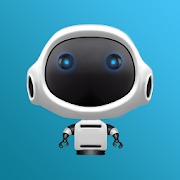 Features:
Voice Changer allows you to record your voice and apply different sound effects.

Using this application, you can import your audio file and then alter its voice with minimal effort.

It allows you to share the recorded file with your friends on social media.
Pros:

Supports multiple social media platforms.

Compatible with iPhone and Android.

Multiple sound effects.
Cons:

A lot of ads.
Conclusion
After reading this guide, you'll learn about the fascinating applause sound effects software and websites.
All the tools you'll see here are nothing spectacular. But, iMyFone MagicMic is an exceptional tool that offers better services than any other tool. MagicMic is highly recommended for you.