Everybody enjoys using scream sound effect, whether you're creating a complex prank or putting the finishing touches on a homemade horror film or a podcast! Using a deep, horrifying famous scream sound effect can give your project a professional and spooky touch.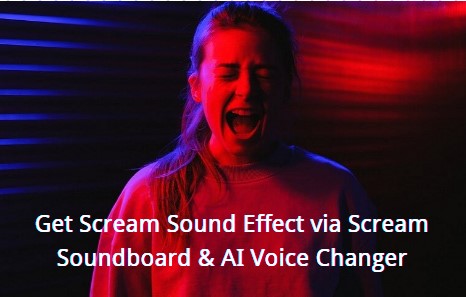 Part 1: How Many Kinds of Scream Sound Do You Know?
These famous scream sound may alter your audio project in unusual ways, whether you want to add a villain character or make it threatening. In this post, we'll look at how to acquire a scream sound effect, how many kinds of scream sound effect are there, as well as where to get various scream sound effect download.
There are four kinds of scream sound effect (Man screaming sound effect, Woman screaming sound effect, and Crowd screaming sound effect). The other sound effects, such as (Man, Woman and, Crowd screaming sound effects) may be utilized in any audio-related project, such as an audiobook, podcast, music, or audio tale-telling. These sound effects might improve the authenticity and professionalism of your project.Moreover,All of these sound effects can be imported to iMyFone MagicMic,the best voice changer.
Part 2: Where to Get Various Scream Sound Effects?
MagicMic free sounds specializes in free scream sound effects. With more getting produced every day, there is an increasing need. MagicMic has various free scream sound effect download, so you can be sure that you've discovered one of the most significant resources on the internet.All are free to download without any registration.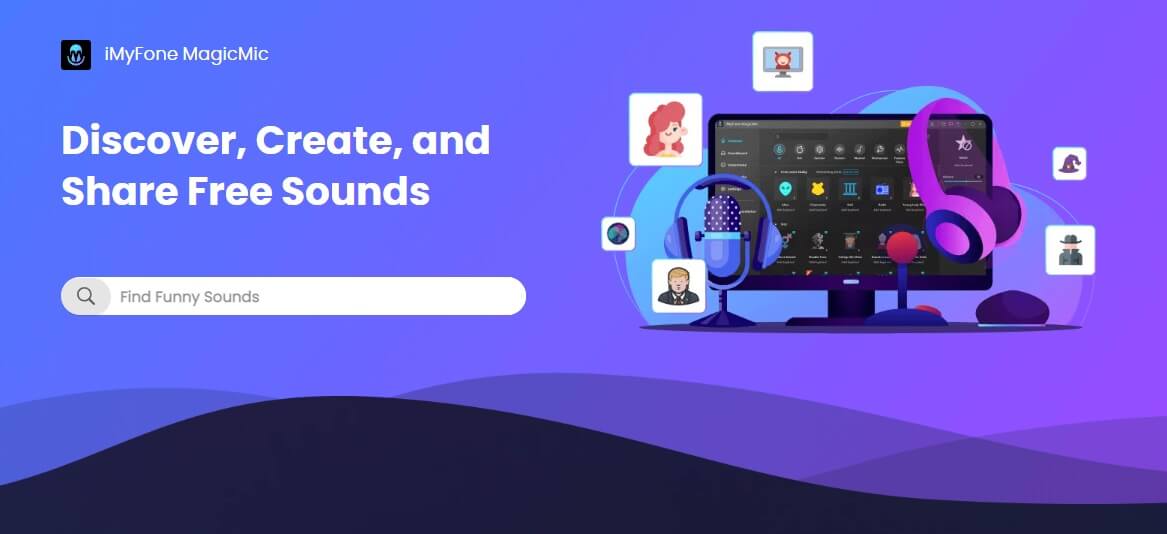 Features:
Provide royalty-free music and free sound effects for audio, video, and internet projects such as games, films, YouTube, TV, radio shows, podcasts, and audiobooks.

You can download sound effects without any registration.

A sound effects collection that provided free access to high-quality sound effects to everyone.
Pixabay is a creative community that shares royalty-free photos, drawings, videos, scream sound effect and, music. All materials get licensed under the Pixabay License, which allows them to get used without seeking permission or crediting the creator - even for commercial reasons.
Features:
To upload material, you must first be a registered user on the site.

Pixabay's material may get used for both commercial and non-commercial purposes. However, the material displayed may still get protected by trademarks, publicity, or privacy rights.

You may copy, alter, distribute, and use the material for any purpose, including commercial ones, without asking permission or providing credit to the artist.
Shockwave-Sound.com is the leading online royalty-free music collection (e.g., Stock Music / Production Music / Library Music). They have provided music for tens of thousands of projects throughout the globe. They have introduced new music and people screaming sound effect to their website every week for over 15 years.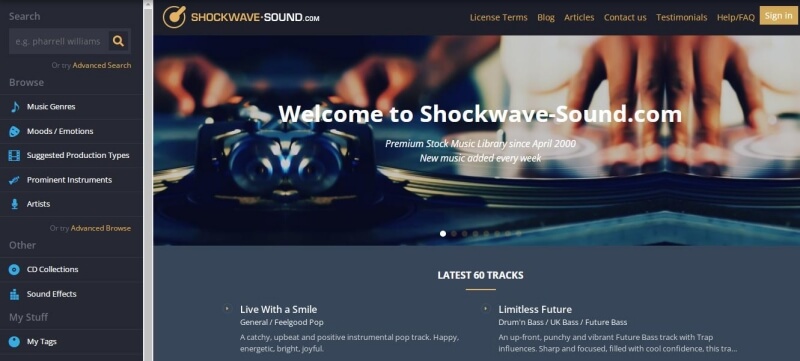 Features:
All clients get genuine legal Music License Certificate paperwork, which serves as an official tax receipt. Our shopping cart system generates this automatically, and it is accessible for download from the order download page.

You can utilize the purchased track in your YouTube video without copyright issues.

A vast range of sound effects library.
Fesliyan Studios is a one-stop shop for music and crowd screaming sound effect. The studio has grown to include guest composers and producers to enhance the music catalog. They provide royalty-free music. It is an excellent approach to spice up your video or project. Royalty-free background music is available as high-quality MP3 royalty-free instrumental files. Stock music is used in podcasts, YouTube videos, video editing, presentations, commercial usage, and other applications.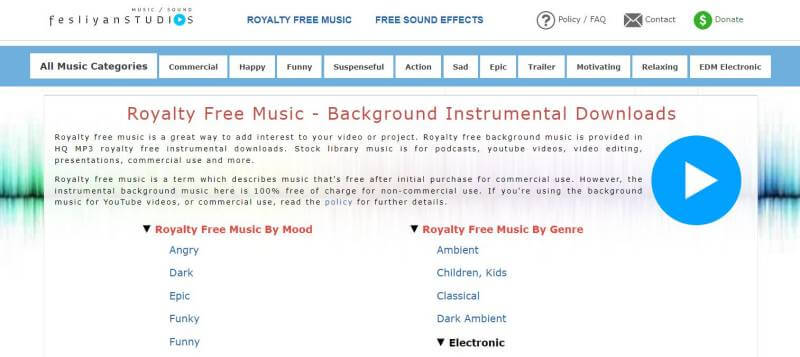 Features:
For employing background music for commercial purposes, you have to donate some amount. But the donation is up to your budget.

You can use music and sound effects on any social media.

Looping the music is very easy.
SoundJay is a website that provides a free library of scream sound effect. Anyone may download these and use them for non-commercial purposes. All sounds are neatly categorized into background noises, button sounds, human sound effects, conversation sounds, etc.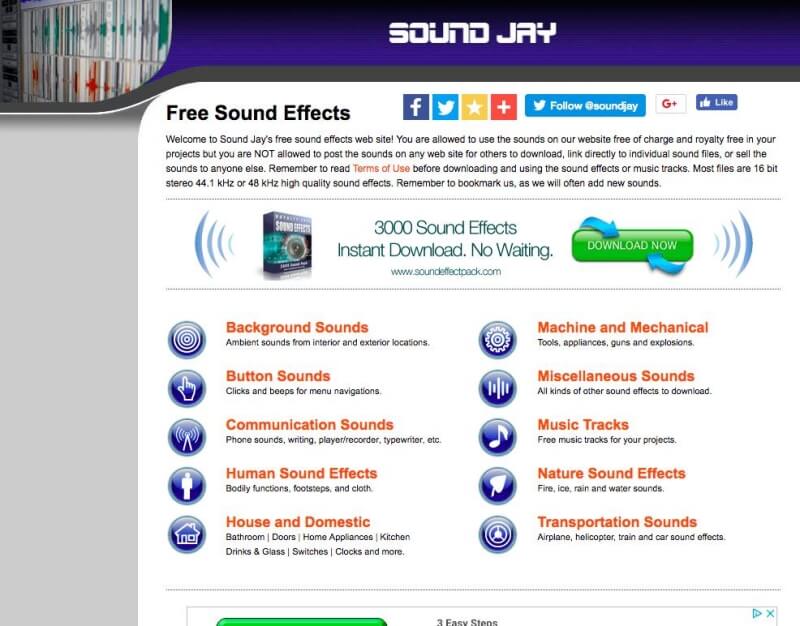 Features:
Collection of free sound effects.

Search for sound effects by category, such as background noises, button sounds, human sound effects, and so on.

It can only be used for personal, non-commercial reasons.
Part 3: Steps to Import Screaming Sound Effects
iMyFone MagicMic is a real-time voice changer. It's easy to use and comes with a range of scream sound effects. Fortunately, using iMyFone MagicMic is simple. To get things started, you must first complete a few steps.MagicMic is a voice changer program for Windows PCs. It is available in pro and amateur versions, and the program is straightforward to use for beginners.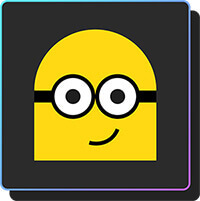 Features:
Choosing the desired voice is pretty straightforward all you have to do is just one click, and you are ready to use it.

While using the application, you may use real-time downloadable soundboards from websites.

Using MagicMic, you can employ timeless responses to generate 200+ sound effects.
Steps to Import Files on MagicMic:
Step 1: In the first step, visit the iMyFone MagicMic website and install the latest version to access all features and capabilities.
Step 2: Now, select the voice meme option from the drop-down window under the voice changer option.There will be an option on the screen to import local Meme Sound Effect files.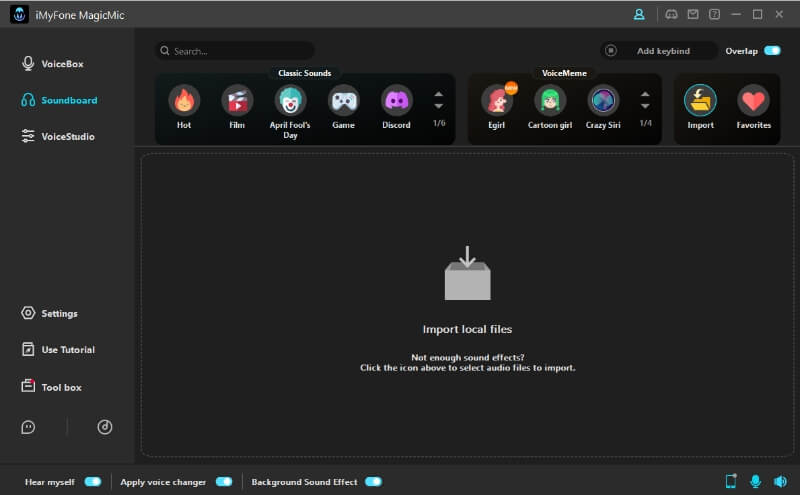 Step 3: Go to your preferred website and download the dog noises soundboard. 101 Soundboard, Realm of Darkness, and Myinstants are three websites that offer numerous soundboards. Save the download as a file to your computer.
Step 4: Navigate to the MagicMic application and choose Import Local Files. To access your files, click the click here icon.
Step 5: Choose the downloaded scream sound effects that users can easily access.
Step 6: Set the input device to the microphone and the output device to headphones on the iMyFone MagicMic.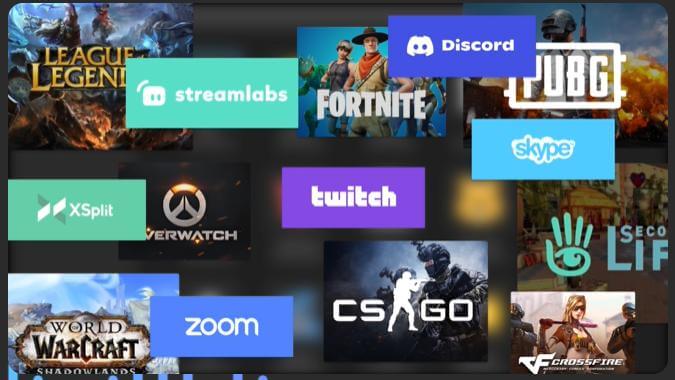 Part 4: Famous Scream Sounds Share
1.Wilhelm Scream Sound Effect
The Wilhelm scream is a common sound effect used in various films and television shows since its debut in 1951 in Distant Drums. When someone gets shot, falls from a tremendous height, or is flung by an explosion, they frequently scream.
2.Man Screaming Sound Effect
Man screaming sound effect is a high-pitched screaming sound. It is somehow similar to Wilhelm's scream sound effect because in both men are screaming.
3.Woman Screaming Sound Effect
The woman screaming sound effect is a low-pitched screaming sound. It's similar to when a woman is shot, terrified, or seriously injured.
4.Crowd Screaming Sound Effect
The crowd screaming sound effect of a crowd yelling is high-pitched. It is similar to when many individuals scream simultaneously, or when stamped occur in any concert that causes screams to erupt, resulting in a crowd screaming sound effect.
Conclusion
People seeking websites for scream sound effect download look at our guide, as we've highlighted several excellent resources. We've disclosed solutions are worth your time and have outstanding characteristics to delight you. The iMyFone MagicMic, on the other hand, is the greatest soundboard you can buy. Aside from voice-changing functions, MagicMic enables you to add famous scream sound effect. Through the usage of MagicMic, it is now possible to use any sound effect.