Everyone adores babies, but they despise it when they cry. But what do you do when you need to include a baby crying sound effect in an audio or video project? A free baby crying sound effect may provide your project with a professional and realistic touch.
These well-known baby sound effect may have an unexpected impact on your audio production. In this piece, we'll look at how many different baby crying sound effect exist and where you can acquire the entire free baby crying sound effect for download.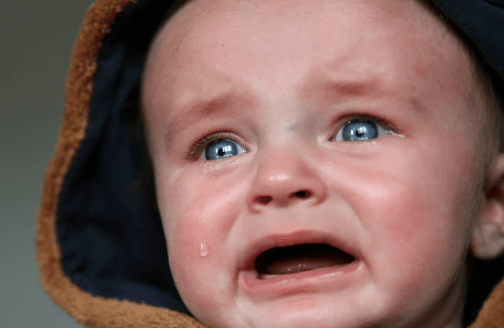 Part 1: You Only Know Baby Crying Sound? No More?
Babies create a wide range of sounds, from chuckles to grunts to baby chatter. They're pleasantly absorbed in their new world most of the time. However, if a need develops, they must notify you. Crying is the most excellent method to achieve this since it always captures your attention!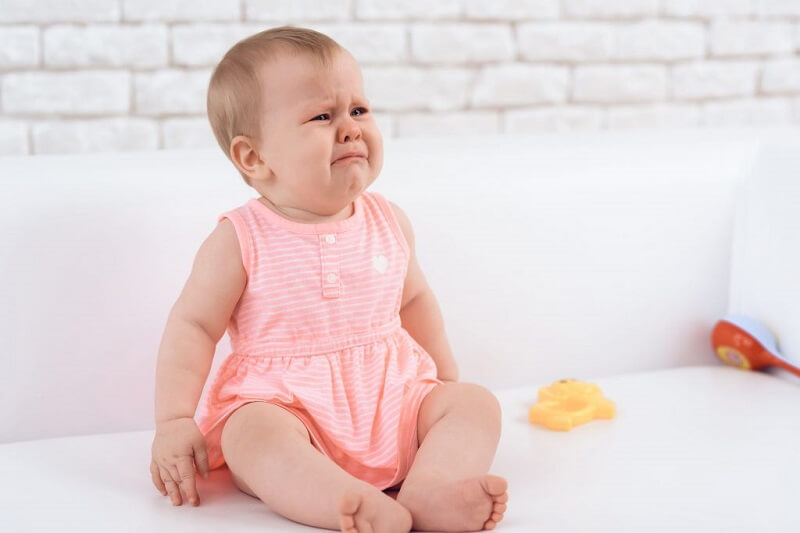 The baby crying sound effect may get utilized in any audio-related project, such as an audiobook, podcast, music, or audio storytelling. These free baby crying sound effects might help make your project more realistic and professional.
However, there are many different types of a baby crying sound effect when it comes to sound effects. You can apply them on an excellent voice changer, iMyFone MagicMic for live or call. According to observations, your newborn cry in 5 major sounds:
Heh–discomfort(hot, cold, wet)
Part 2: Where to Download Complete Baby Sound Effects?
Soundsnap is a free online sound resource for sound designers and producers open to the public. People are encouraged to upload their sounds and share them with the rest of the world.
Soundsnap mainly aims for sound designers/recordists, music producers and filmmakers, web designers, and game developers. It may also be helpful for amateurs filming home movies, those looking for ring tones, and anybody else in need of baby crying sound effect.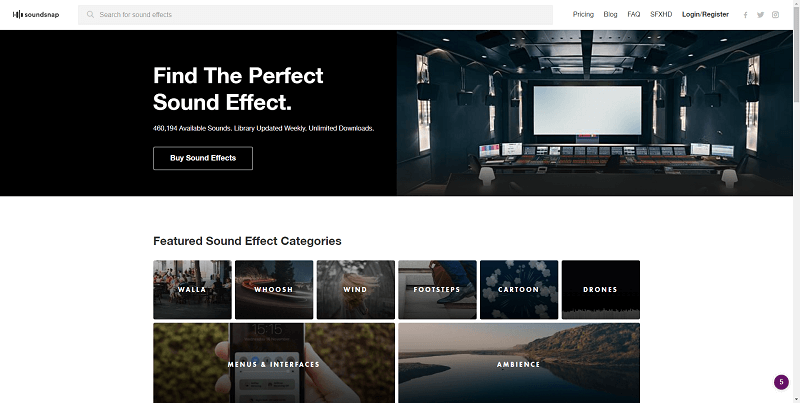 Fesliyan Studios is a one-stop shop for music and baby sound effect. The studio has expanded to include guest composers and producers to strengthen the music catalogue. They provide royalty-free music. It's an excellent way to jazz up your video or audio project.
High-quality MP3 royalty-free instrumental tracks are available for royalty-free background music. Stock music may get found in podcasts, YouTube videos, video editing, presentations, commercials, and other uses.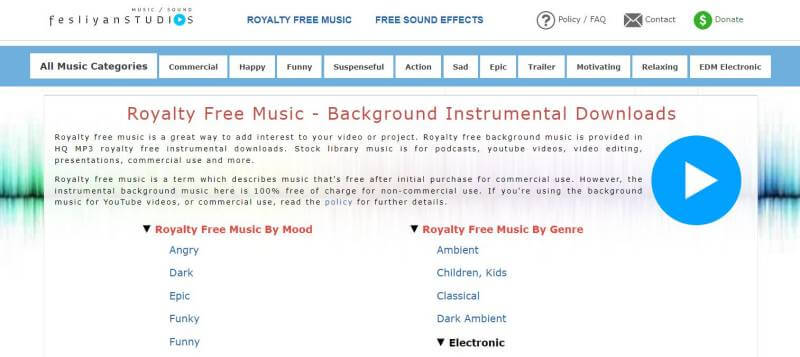 The Storyblocks program is a platform that allows you to manage a limitless supply of creatives to match your demands and the most acceptable option for using a baby crying sound effect.
The program provides an infinite collection of high-quality baby crying sound effect that is freely distributable—mix film, text, logos, transitions, and other products to create unique movies. Professionals, as well as small-sized companies, utilize the program.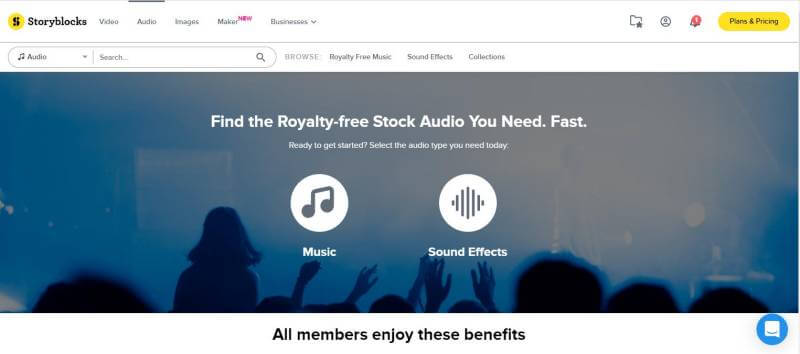 SoundJay is a website that offers a baby crying sound effect collection. These baby sound effects are free to download and use for non-commercial purposes.
All sounds get adequately organised into categories such as background noises, button sounds, human sound effects, conversation sounds, etc.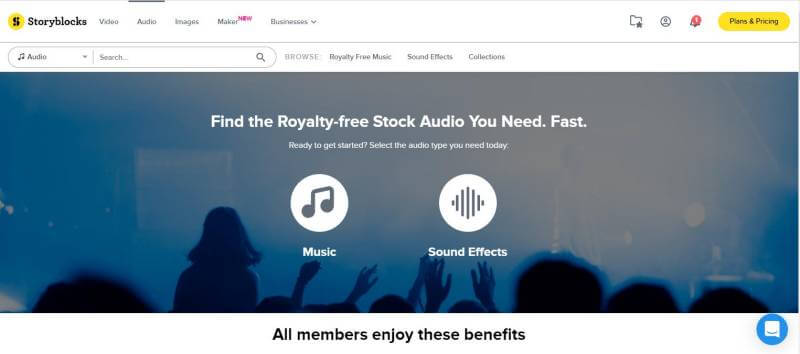 SoundBible offers royalty-free and free baby crying sound effect in wav and mp3 formats for video editors, movie composers, game designers, and weekend sound warriors.
Comeback for one of the best copyright-free sound resources on the internet. Downloads are free, and large download buttons get accustomed to prevent misunderstanding.

Part 3: Best Voice Changer with Baby Sound Effects
iMyFone MagicMic is a real-time voice changer with various voice effects. It's straightforward to use and comes with a selection of baby sound effects. Fortunately, using iMyFone MagicMic is simple for pc users. Before you may progress, you must first complete a few steps.
Features:
Using timeless answers, you can utilize MagicMic to play 200+ sound effects.

Hotkeys are supported for the voice changing effect. Like Shift+Other, Ctrl+Other, Shift+Ctrl+Other.

It occupies little space on cpu,only 3M,can operate quick and smooth.

Voice soundboard selection dice,randomly choose voice effect,for the one who has difficulty in choosing.

Import voice/sound local files function is supported,you can add any sound effects or music in Magicmic,expecially the baby sounds!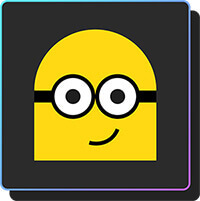 Part 4: FAQs about Baby Sound Effects
1. Can I use the baby crying sound effect for free in my project?
Yes, you may use the baby sound effects for free if the project is not commercial in nature (earning money, selling, advertising a company, etc.). If your project is for profit, you must make a contribution in order to use it.
2. What can I do with the baby crying sound effect? For example?
You may use the music anywhere you wish. Either it's social media platform like Facebook and Youtube or any other sites; it's usage is universal. So, you can use whereever you want!
3. Is MagicMic compatible with macOS?
We're looking into it. It will come out on Feb,2022. MagicMic now supports Windows 11, 10, 8.1, 8, and 7.
4. What platform are compatible with MagicMic?
For game platforms,PUBG,LOL,CrossFire,WOW,CS:GO,Fornite,and so on;for Chat platforms,discord,skype,zoom are supported,and for live sreams,twitch,xsplit,sreamlabs are ok.
Conclusion
People looking for free baby crying sound effect should check out this guide, as we've found various unique websites that may assist you. Most importantly, you may browse the categories of the websites indicated above for free.
The MagicMic, on the other hand, is the standout option. Aside from voice-changing capabilities, MagicMic allows you to add and create stunning soundboards. Try out for free now!