You can easily turn your voice into a radio effect on your computer or phone with software that integrates smart features that allow users to cut, add effects, record directly, and filter noise simply. Let's check out the best radio voice changer on both PC and mobile and an outstanding voice changer - iMyFone Filme.
3 Best Radio Voice Changer for PC
There are many vintage radio voice changers that you can find on the internet. However, which is the easiest and most convenient voice changer? Let's check out 3 radio voice changers for PC below:
iMyFone MagicMic - Best Radio Voice Changer for PC
iMyFone MagicMic is a professional voice changer and voice editor that offers over 24 voices, of course including radio effects. Besides, it also has hundreds of sound effects. It's a simple tool with a powerful ability. If you want to make your voice become a vintage radio voice, with only a few clicks, you will easily make it.

Key Features of MagicMic
Radio voice for you: Besides radio voice, there are more than 20 voices and other 190+ sound effects.

Compatibility: MagicMic can be compatible with various games and streaming platforms like Discord, Twitch, Xsplit, Streamlabs, Zoom,...

Ease of use: With some simple steps, you will easily change your voice to a radio voice.

Free trial version: A free trial of iMyFone MagicMic is available on the iMyFone's website for you to download and try.
Pros:

User-friendly interface.

Full detailed guides for all users.

Reasonable price.
Cons:

Need to know some technical knowledge to configure MagicMic to the streaming platform
Price: iMyFone MagicMic has a free trial version, and 3 options for subscription:
1 -Month Plan: $4.95 per month

1 -Year Plan: $19.9 per year

Lifetime Plan: $39.95
How to use radio voice changer - iMyFone MagicMic:
Here are the simple steps to change your voice to radio effect by iMyFone MagicMic:
Step 1: Head to the iMyFone's official website. Download and install iMyFone MagicMic on your PC.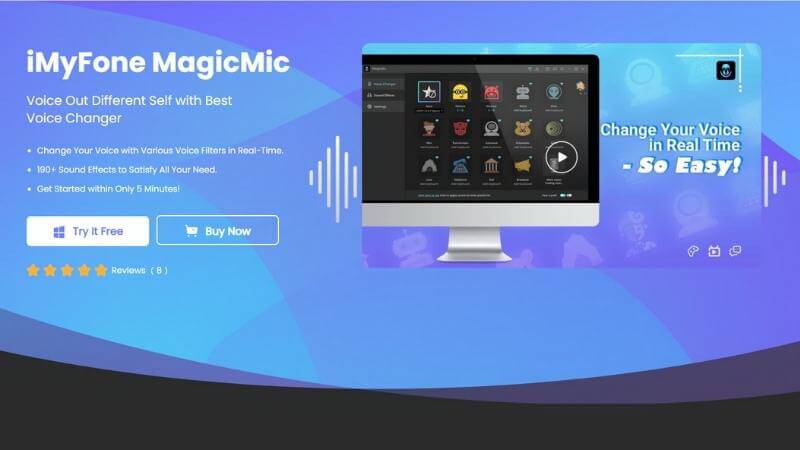 Step 2: Launch MagicMic and configure it to your game or platform. Base on your games or streaming platform, you can find the guiding document.
Choose to Click to check how to use MagicMic with games and apps on the screen > Choose the app or game you want to configure with MagicMic > Check guiding documents.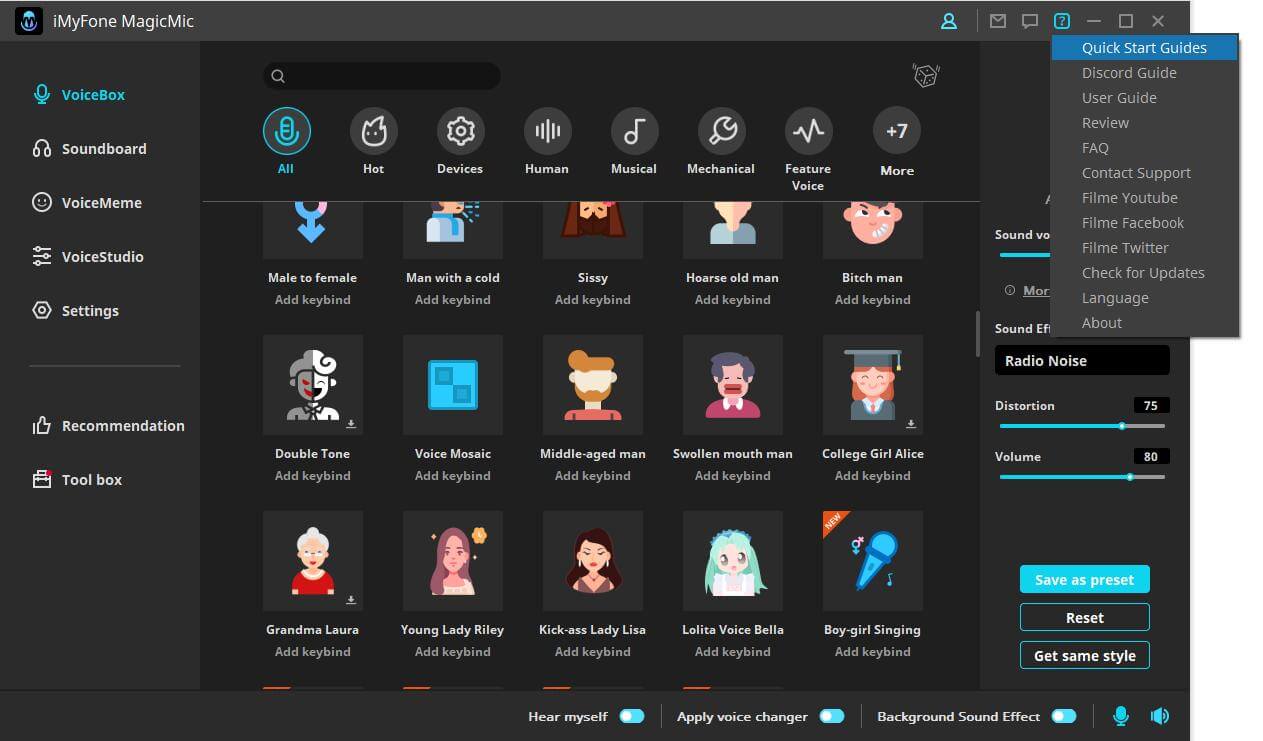 Step 3: Return to MagicMic > Open Voice Changer > Choose Radio effect.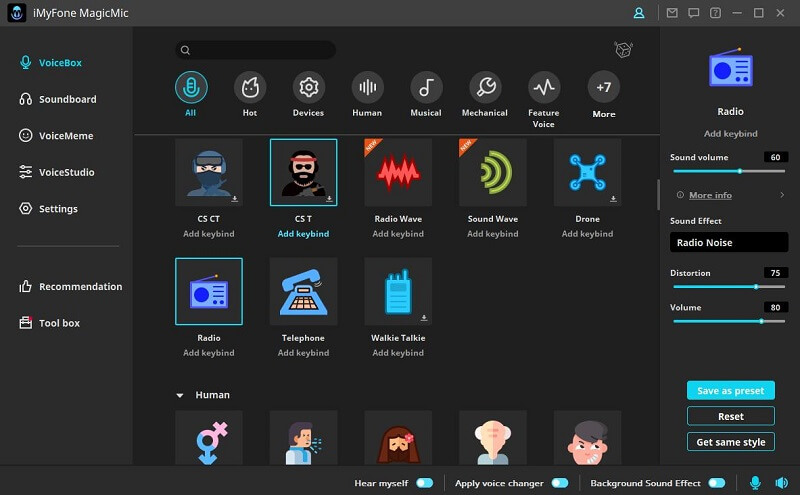 Step 4: Check whether your voice has been changed or not. If you got any problem, you can easily find a solution on the FAQs of iMyFone's website.
Also Read:
Voicemod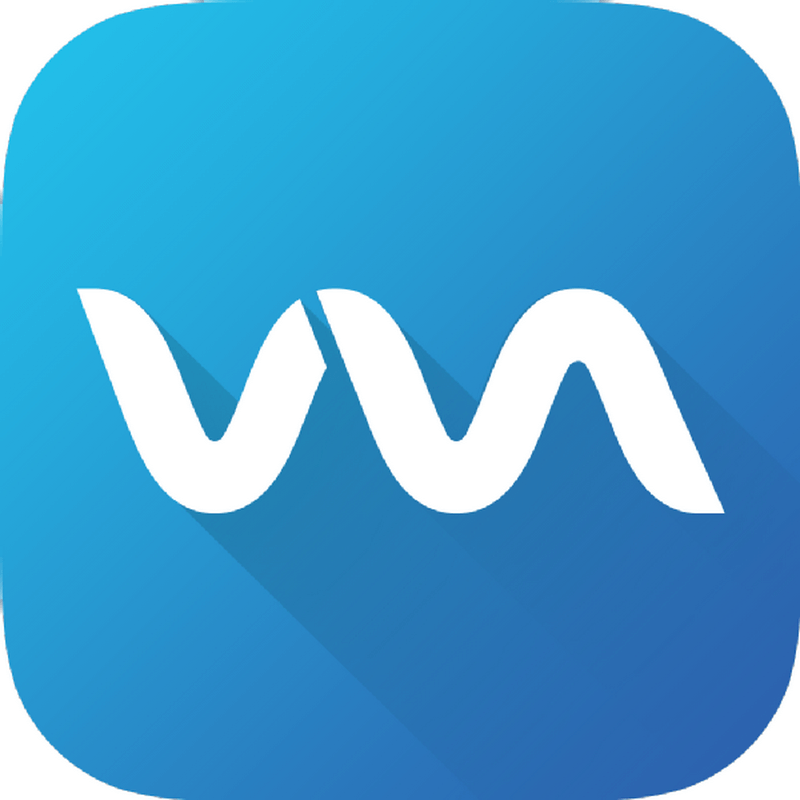 Voicemod is one of the best free voice changers for those using Windows. It is an online voice editing tool with effects capable of converting your voice into a radio voice and other effects like a robot, male, female,...
Voicemod is compatible with most live stream and chats software such as Discord, Skype, Twitch, TeamSpeak, OBS, Hangouts, Bebo...
Some key features include:
Real-time voice changer, which means it only supports audio changes when the user goes live.

The library provides thousands of diverse sound effects.
Also Read:
MorphVOX Junior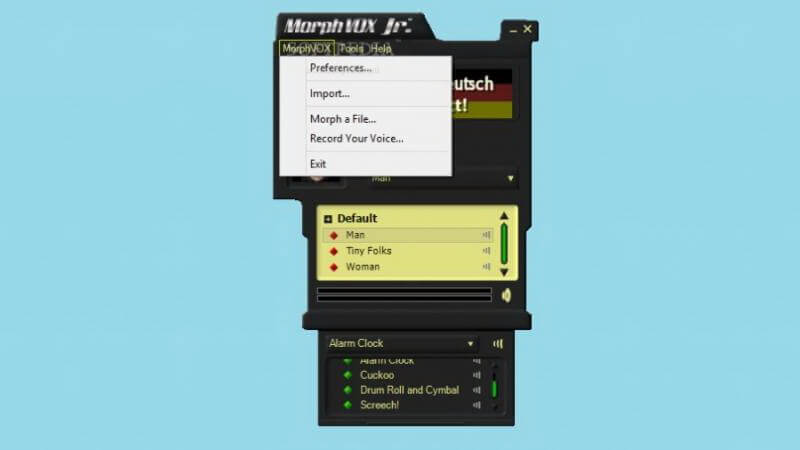 MorphVOX Junior is a free voice changer software that changes your voice in different voices. Can change voice to radio voice or man, woman, or baby, old voice.
Voices and sound effects are built-in, users just need to select the appropriate sound sample and apply it.
Some key features include:
Simply change voice when live stream games, or Facebook.

Many unique sound adjustment effects.

Support audio adjustment on discord.
3 Best Radio Voice Changer App for Mobile
If you are using mobile, don't worry, you can still speak your radio voice. With the support of many radio changer apps on mobile, it will be easy for your to make your radio voice and many other effects as you want. Here are some of the best radio voice changer app for mobile that you can refer from:
Squeak Voice Changer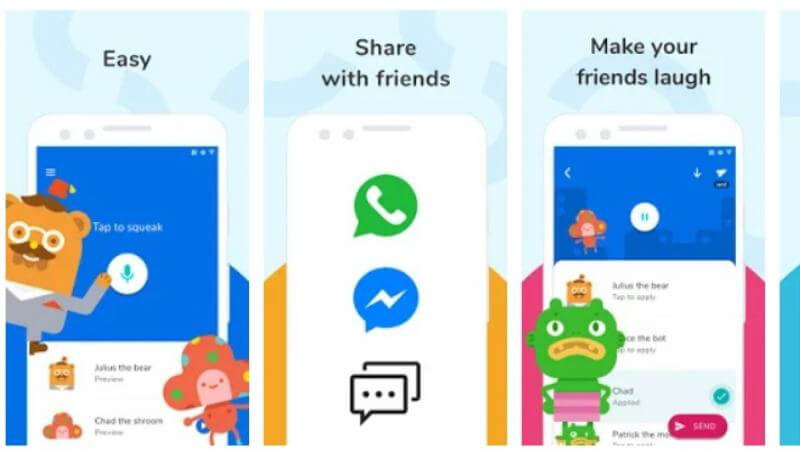 Squeak Voice Changer is a simple application to change voice to radio effect quickly. The app comes with several different voice options that you can modify or refer to before recording.
This app will convert your speech into any character you like. After conversion, you can download the result as an audio file or share it directly on social networks. However, to use the voices of other characters, you will have to pay.
Main features of Squeak Voice Changer:
Change recorded voice.

Many characters with funny voices.

Share voice with friends via SMS, Whatsapp, Facebook...
Voice Changer With Effects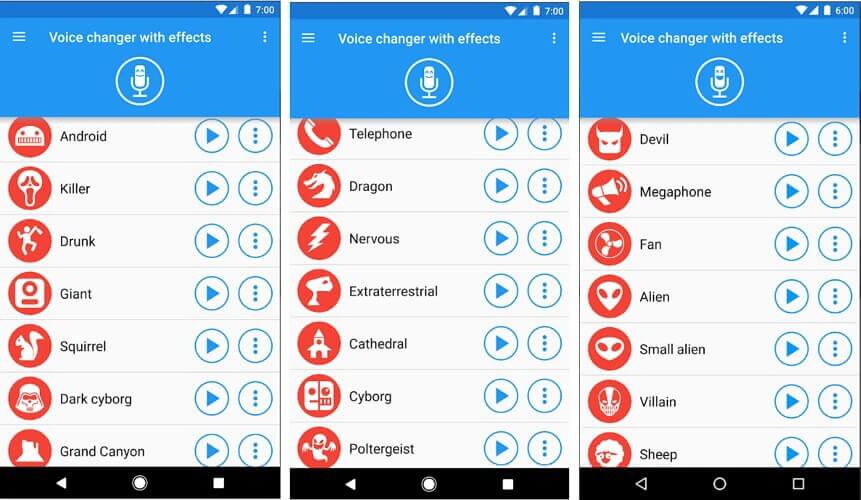 Voice Changer With Effects is a voice changer application that provides a multitude of effects for recordings. Instead of using specific characters, the application will provide a radio voice effect and many other effects you feel familiar with like Helium, turn your voice like after breathing in air, Deep Voice for Batman, Drunk effect, Zombies,... Like Squeak Voice Changer, you can output the output as an audio file or share it directly on social networks.
Main features of Voice Changer With Effects:
Voice editing on Android and iOS mobile devices

Many voice options and funny effects

Change voice speed

Record voice, save to listen, and share with friends

Set recorded voice as ringtone or alarm
VoiceFX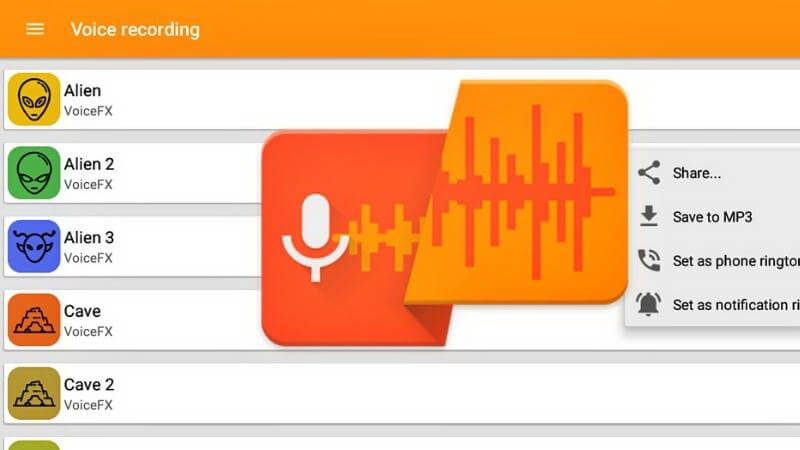 VoiceFX is a professional voice and audio converter for mobile phones. The application provides sound effects that change your voice to a radio effect. You can also use it to imitate the voice of a robot, a child's voice, a drunk's voice, a sheep's voice, a monster's voice, or customize the speed as you like. You can even stream with your converted voice to your music player or web browser.
Main features of VoiceFX:
Record voice and change by applying sound effects.

Save and share as MP3 files.

Download music or audio files to change the voice.

Change voice directly via microphone.
FAQs about Radio Voice Changer
Here are some of the frequently asked questions about radio voice changer that you may need: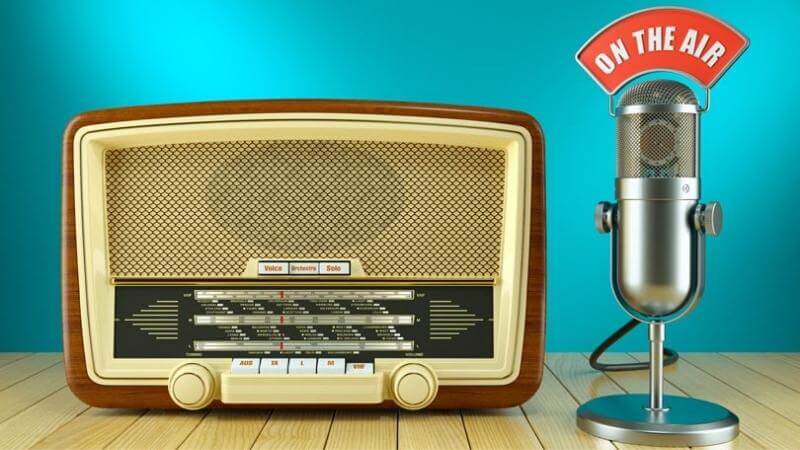 Does the radio voice changer effect my PC's performance?
If you use heavy radio voice-changing software, it may affect your computer's performance. You should use light software so that it won't affect your gameplay or live stream, MagicMic will be recommended as a soft radio voice changer.
What can I do if the radio voice changer is not compatible with my device?
You can try to find the solution on the guides of the radio voice changer you are using. If you try as the guide but it is not solved, you can send feedback to the developer of that app. For a better experience and easy solution to software errors, try to use MagicMic from iMyFone.
Here are the best voice changers with radio effects for those who looking for a radio voice changer. Hope that through this article you can make your voice unique with vintage radio effects.