Many people use voice changers to become anonymous. On the other hand, some children use it to hide their age for attending gaming chats. You can also use the voice changer to hide your gender.
The voice changer for discord Chromebook is very popular, and discord is a free app that is in use for text and voice communication. The discord conversations are in control by discord company servers. You can add your audio and voice overs if you are recording a gaming session. There are different kinds of voice changers for discord online/pc(windows/mac/chromebook), and in this article, we are about to cover the eight best discord voice changer Chromebook.
The Useful Tips to Choose the Best Free Voice Changer:
The use of voice changers can be a great way to prank your loved ones over the phone. There are different options available as discord voice changers for Chromebook, so it's hard to find the best according to your needs. Here are some tips to select the best voice changer to get the fun started.
Editing of Old Audio Files:
If you have a saved audio recording on your device, you can check the quality of the voice changer for that recording. However, the clownfish voice changer on discord is one of the ideal audio editing programs. With this app, you can easily share your creation with social media or friends.
Change your Voice in Real-Time:
If you are looking for a voice changer for discord chrome, you are for sure going to need the voice changer that changes your voice in real-time. So the apps like discord clownfish voice changer allow you to make a call either through the voice call app or through the phone.
Raise the Pitch of your Voice:
Different voice changers can change the pitch of your voice most funnily. If you are looking to do a prank call with your friend, be sure to choose an app such as clownfish voice changer for discord android. The app has convincing voice-changing effects if you want to fool your friends with your voice.
Choose a Voice Changer that Fit Every Device:
If you are looking for a voice changer that works on every device, you will be happy to know about clownfish voice changer on discord. It will be helpful for you for live hamming chats or any other live chats on your PC. You can use such apps to play anything through the microphone.
Eight Best Free Voice Changer PC Software Tool:
MagicMic is a dedicated free voice changer for windows and editor tool by iMyFone, it will also have mac version in the furture giving you more than 24 different voices, including the ones related to the scariest festival on the planet.
Besides helping you change the voice and add sound effects to the video, MagicMic's real-time voice changing system lets you change your voice while playing games like PUBG or Fortnite.
Key Features of MagicMic
Change your voice in real-time, you can also set the keybind and switch your voice with 1 click.

Can be used on Discord, Skype, Zoom,PUBG, LOL, CF, WOW, Second Life, Fortnite, CSGO, Overwatch,Twitch, Xsplit, Streamlabs and many other platforms.

A huge collection of voice-changing effects, such as: Woman to Man, Monster, Minions, Devil, Chipmunks,Robot, Alien, etc.

Hundreds of sound effects imitating people, animals, the environment, and so on.

Affordable price:This application is available for free! Pro version: $4.95/1 Month;$19.9/1 Year; $39.95/Life Time
Pros:

MagicMic offers you extensive support for troubleshooting the software.

It has support for a wide range of third-party applications giving you complete control over your voice and sound effects.
Cons:

At present, MagicMic is only available on Windows operating system.
Also Read:
How to Use Voicemod on Discord>>
If you are an Android user, this app is the best solution for you as a voice changer. It has thirty-two different styles, and users can change the voice pitch according to their needs.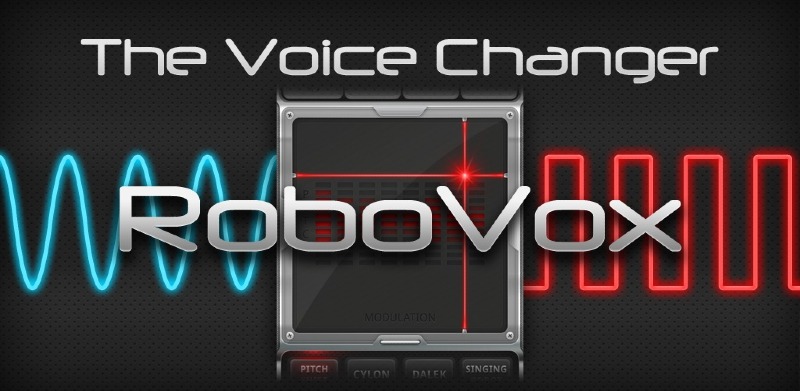 Pros:

It offers different voice-changing modes like real-time and recording.

It is easy to use.

It is helpful to make ringtones.
Cons:

It's not much worthy.

You cannot find every sound on this app.
Pricing:
The price of the RoboVox voice changer pro is $1.49.
Voicemod is one of the top-notch and quick free voice changer for discord on windows/chromebook. You can use it to change your voice during gaming and live stream.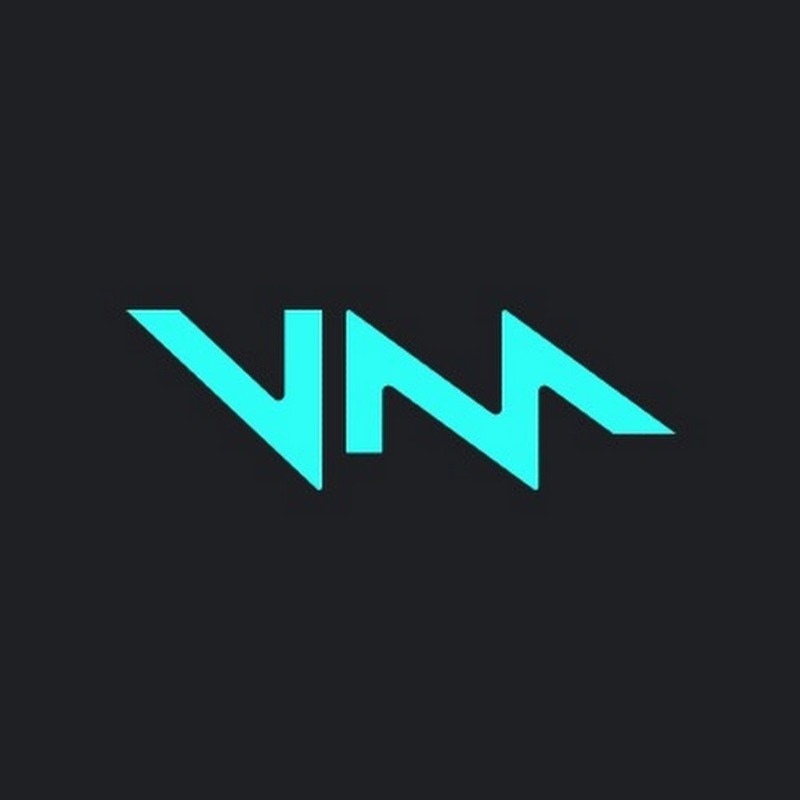 Pros:

It can work for different software like PalTalk, hangout, and Viber.

Users can add multiple effects.

The beginner can operate it.
Cons:

The software forces users to install apps and games.
Pricing:
Voicemod has paid and free version. The paid version costs $4 for a month, $10 for a year, and $20 for a lifetime license.
It is user-friendly and easy-to-use software as discord voice changer. It is a real-time free voice changer for Mac and PC to add different voice effects and songs.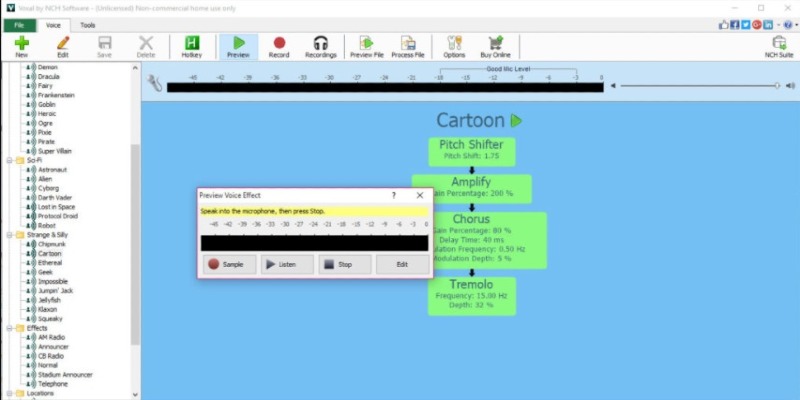 Pros:

You can apply effects.

Different voice changing options.

You can create audiobooks.
Cons:

You need to restart your device.

All effects are not free.
Pricing:
$14.99 for commercial license

$12.99 for home use

$1.11 for a monthly subscription plan
Morph VOX is a free voice changer for discord on PC(Windows/Mac/Chromebook) and changes the user voice in different styles. There are built-in effects to support different voices.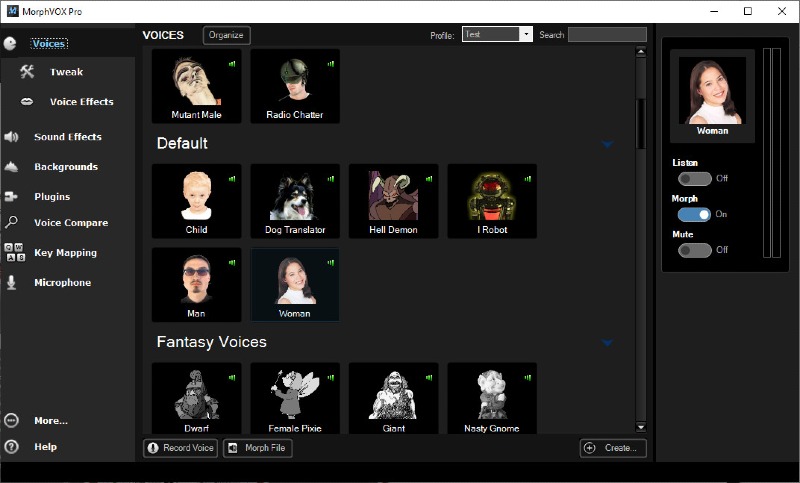 Pros:

It has optimal voice-changing effects.

It permits users to customize and edit voices.
Cons:

It's not easy to use.

You need to learn it before use.
Pricing:
It is available in both free and paid versions. The paid version is available for $39.99.
Anyone can make his/her voice unrecognizable to the listeners by using AV voice changer software diamond. The tool is unique and provides a different voice every time.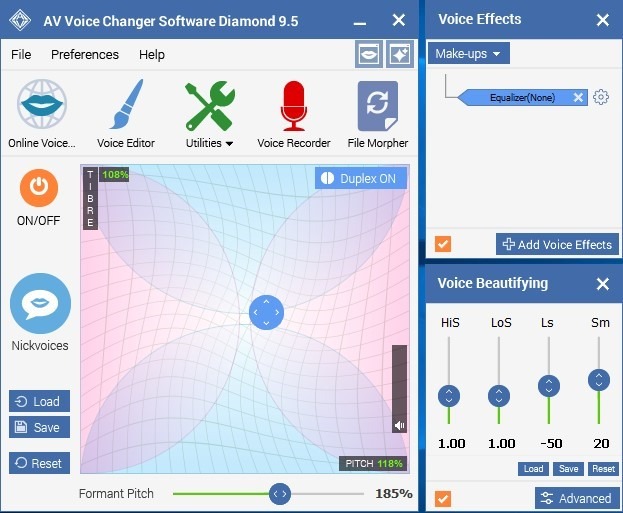 Pros:

Users can create many sound effects.

You can edit and record any type of sound.

The quality of voice is commendable.
Cons:

The app shows some issues with window 8.1 and 7.

The pop-ups of advertisements are irritating.
Pricing:
You can get the full license in $99.95, and its free version is also available.
It is the best software for Android devices. It permits users to create various images with voices.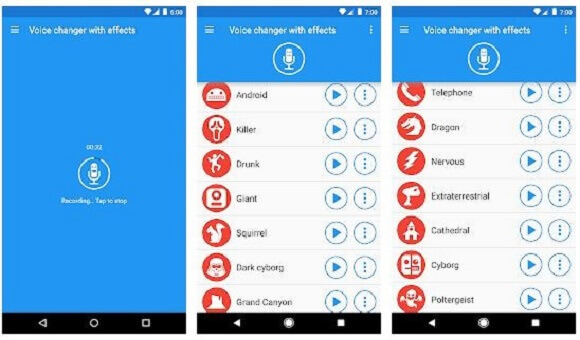 Pros:

Easy to use

Customized voice

User-friendly interface
Cons:

It has little bit old fashioned interface.

It does not have editing options.
Pricing:
This tool is free to install and use.
8. Clownfish
Clownfish voice changer is one of the simple, user-friendly, and easiest ways of changing voice style. So the discord clownfish voice changer can be your ideal voice changer because of its simple interface and ease of use.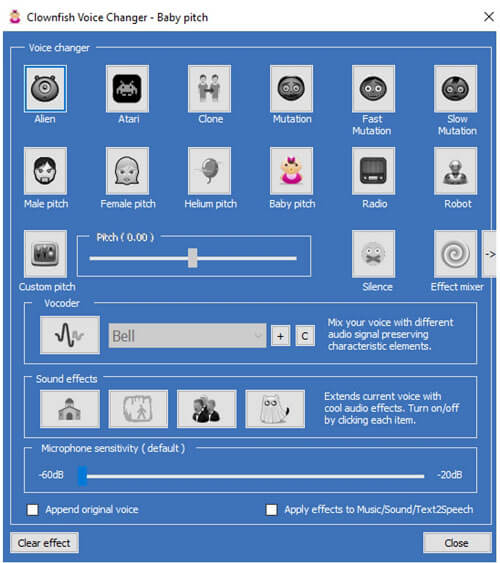 Pros:

It supports text to speech feature.

It contains a built-in sound player that is efficient for audio management.

Best audio control features and sound players

It also supports the VST plug-in.
Cons:

It has old fashioned interface.
Pricing:
The clownfish voice changer discord mac is a free application.
| No | Software name | Compatibility | Price | Paid option |
| --- | --- | --- | --- | --- |
| 1 | clownfish | Skype, Discord, Viber | free | No |
| 2 | RoboVox voice changer Pro | Discord | $1.49 | Yes |
| 3 | Voicemod | Fortnite, PUBG, Skype, CSGO, VRChat, Discord, Over watch | $4/month, $10/year | Yes |
| 4 | NCH Voxal voice changer | CSGO, many Steam games, Discord, Skype, Team Speak | $1.11/month | Yes |
| 5 | Morph VOX | Steam, Open Broadcaster, Discord, Twitch, Skype | $39.95 | Yes |
| 6 | AV voice changer software | Most types of voice chat | $99.95 | Yes |
| 7 | Voice changer with effects | Most types of voice chat | Free | No |
| 8 | MasqVox voice changer | Discord, Skype, Video Platform | Free | Yes |
iMyFone Filme - The Best Voice Changer Software
The iMyFone Filme is the ideal tool having voice-changing effects. It is the best and real-time free voice changer for windows/mac. You can record your voice, and the tool will ultimately convert your voice into a selected tone.
Key Features
The iMyFone Filme provides 10+ voices, and you can choose any of them.

Users can apply fade-out and fade-in effects.

It allows audio editing with great precision.

You can change the duration and volume of the music.

Filme enables users to add different transitions and effects.

The tool is an ideal alternative if the clownfish voice changer not working discord. You can trim, split, cut, and adjust your video and audio speed.

It also permits users to convert their voices into MP3 and MP4 formats.
Advantages:
It provides users beautiful audio-changing effects.

Different transitions are available to attract customers.

It's a user-friendly tool.

It provides spectacular headers and typography options.

It contains a wide range of voices.

You can add dialogue or tune to your voice.
Steps to Change Voice Effects Using Filme:
If you don't know how to use clownfish voice changer on discord, you can use the Filme tool.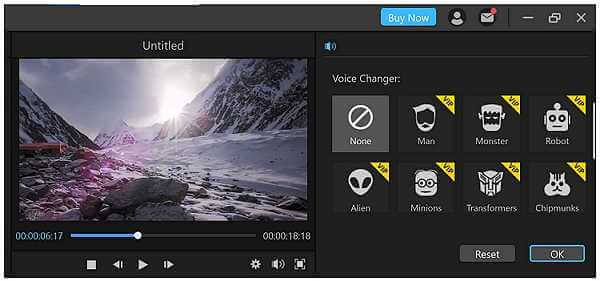 Step 1: Open software from your device, go to the setting and click on a new project.
Step 2: Go to the Media menu and import your audio as well as video files.
Step 3: After importing the files, drag them into the timeline.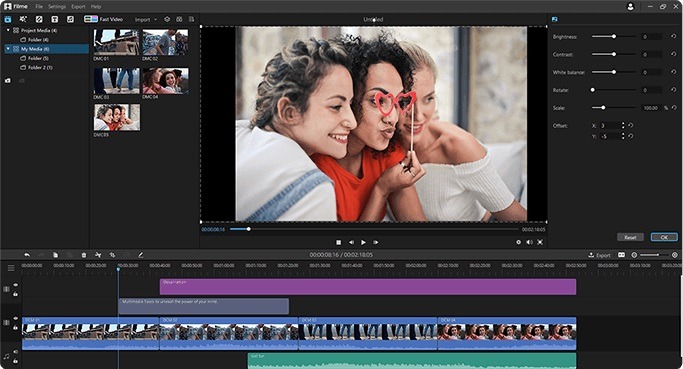 Step 4: To change the voice of audio, double-tap on it. The editing menu will open with a voice changer option. Select your desired voice and click on OK. Now click on the recording button, and your voice is ready to record.
Step 5: You can make changes to your video. Finally, tap on the export button and select the format.
FAQs:
How to Get Voice Changer on Chromebook?
There are different apps like clownfish discord voice changer for chrome which are easy to use. You can launch the discord app and head over to the user setting to choose a microphone. Now, you can change your voice to any required voice style.
Are Voice Changers illegal?
The voice changer tools are not illegal, and you can modify the time of voice with multiple effects. However, you must do that for fun purposes only.
Final Words:
We often change our voice to give a new touch to gaming, streaming, and videos. We have mentioned some of the best free voice changers for discord on pc(windows/mac/Chromebook). All these tools are suitable, easy, and exclusive to use. You can choose your favorite one after looking at its pros, cons, and pricing. However, we highly recommend iMyFone MagicMic as it is the best video editing tool with plenty of voice-changing effects. You can change your voice in different unique voices. The users can not only change their voice to record video, but it is also a user-friendly tool, and anyone can use it.