Which is a truth that you can success texts to speeches with just a few clicks. and now you even could choose the accent.
Today, we woudl talk about 6 British text to Speech tools , let's begin it.
Part 1: Online Website Tools for British Text-to-Speech
The top websites you can use to convert British texts into speeches are:
Ondoku is one of the most valuable websites today because of how easy it has made the lives of thousands of people. If you want to narrate a video, then you can get help from it. Similarly, if you don't want to read out any blog or newsletter, just copy it and paste it on Onduku. It will start speaking (like a real person), and you can then hear the pasted text without doing anything else.

Features:
Ondoku offers you a wide range of choices in voice type and tone.

It provides you an option to download the speech in multiple formats (like Mp3 or WAV). You can also easily share the converted speech anywhere you want.

It also supports image-to-speech conversion.

You can also download the Ondoku extension on Chrome.

The website also supports many languages in addition to English.

It is compatible with both smartphones & PC.
If you are looking for a text-to-speech converter that offers maximum flexibility, then Nuance is perhaps the best website for you.
Why? Because you can enjoy a bundle of features and a wide range of options when you paste your text there. That's why it is the first choice of a lot of people.

Features:
Nuance uses advanced technology; that's why the sound feels like a person is talking to you directly.

It does AI-optimized text processing, so the speed of conversion will be fast, and the audio quality will be super clear.

It has 119 unique voices. Demo them and decide which one you want.

It supports 53 languages. Since Nuance is an international website, users can change the language to their own native one and enjoy changing their voice.
Voiser is unique from other text-to-speech converter websites as it claims to save your time and money by 20x. Due to this, more than 1000 companies have bought subscriptions and are really happy with the features they get.
Well, the website's claim is true too. It is super fast in everything. The text you paste there will be converted to speech in no time. Plus, you can then download it at a fast rate as well. That's why Voiser is considered the fastest British text-to-speech converter.

Features:
It is super easy to use.

Voiser uses Smart Audio Technology, which leads to crisp and clear speech.

You can choose from more than 400 voice options.

Voiser also offers 45+ dialects.

The website also allows you to edit the text-converted audio (like trimming) and then save it.
The last website you can use to convert any text to audio is iSpeech. It is specifically for those people who can't read or just don't want to.
For example, if you have a grandma or a friend who can't read or just doesn't like to read, then you can suggest iSpeech to them. The website can turn any text message or blog into a podcast in no time. iSpeech can also be used for a whole lot of other reasons too.
Features:
You can convert ebooks, pdf, or any text-based file into audio with just a few clicks.

It provides 3 reading speeds according to your liking; You can also choose from male or female voices as well.

It supports 27 famous languages.

iSpeech also lets you download audio in multiple files, inducing mp3, OGG, WMA, vox, etc.

It does not charge you any penny.
Part 2: Download Software For British Text-to-Speech
There are dozens of text-to-speech converters available, but you can't download any of them randomly. To have a great experience, you must use only the top ones which offer lots of features and variety.
VoxBox is an all-in-one software that can do multiple things at your command. Just reading about its features gives a great joy and amazement. You can enjoy a whole bunch of options right after when you start using it. One such thing is converting a text to speech in high quality.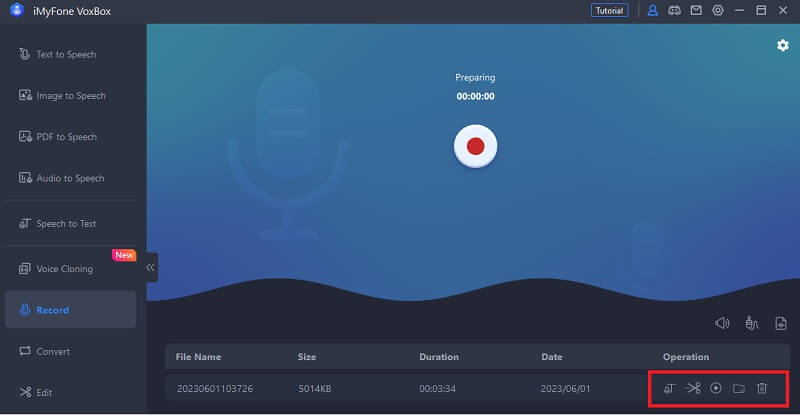 Features:
It is the easiest tool to use. The interface is simple. So, if anyone has not used any converter or recorder before, they can still easily use VoxBox without facing any issues.

It is developed using High-Quality output technology, so the audio will be very clear and understandable .

VoxBox allows you to add multiple speeches to make one file. Thus, if you are making the audio for narration purposes, VoxBox comes in really handy.

You can enjoy lots of editing options as well (like trimming, adding effects, merging, etc.).

You can also export the converted audio in any format you want. VoxBox supports multiple formats to facilitate you more.

It has a strong security and protection system. No virus or malware can attack it and steal your data.
The second software that you can use to change texts into speeches is Synthesia. The reason why I chose to add this software here is that it is really a valuable app that can give you clear audio files with no hindrances.
It is full of features that help users in changing texts to speeches without facing problems. That's why millions of individuals and 10,000+ companies use it to make audio files.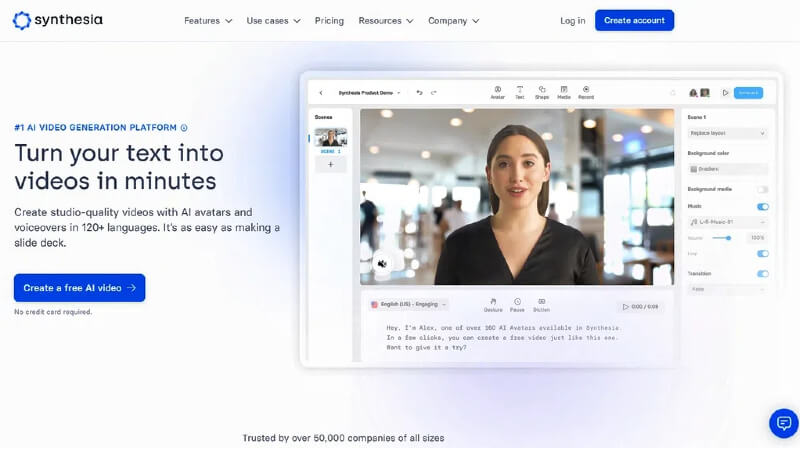 Features:
It uses Machine learning to convert text to speeches. Therefore, the quality of the audio is top-notch.

It is developed using speech synthesis markup language. So, you can adjust tones and pronunciations as well.

You can opt for different voices (including both male and female)

There are more than 25 templates available.

Synthesia supports more than 60 languages.
Part 3: Comparison of British Text-to-Speech
| Product Name | OS | Price | User Rating |
| --- | --- | --- | --- |
| iMyFone VoxBox | Windows | 9.99$ /3 months, 19.95$ /1 year, 39.95$ /lifetime | 4.9 |
| Ondoku | Android & iOS Win & Mac | Free | 4.8 |
| Nuance | Android & iOS Win & Mac | Free | 4.5 |
| Voiser | Android & iOS Win & Mac | Free | 4.5 |
| iSpeech | Android & iOS Win & Mac | Free | 4.5 |
| Synthesia | Android & iOS | 30$/1 month | 4.5 |
Conclusion
When you reading after this article , i think you would choose the suitble british text to speech software. but if you still confused, i would recommend VoxBox, which is not only support British text to speech, but also support record, edit, save, export, or do anything you want with it.