People could desire to employ Female text-to-speech voice generators for a variety of reasons. It could make voiceovers in films, also for memes, pranks, humor, and promotions. Additionally, it can be utilized to duplicate the voice in comedies and dramas. Thus, it has a variety of uses.
In this article, we'll discuss the Best TTS voice generators that are included Premium Female voices and teach you how do a female voice.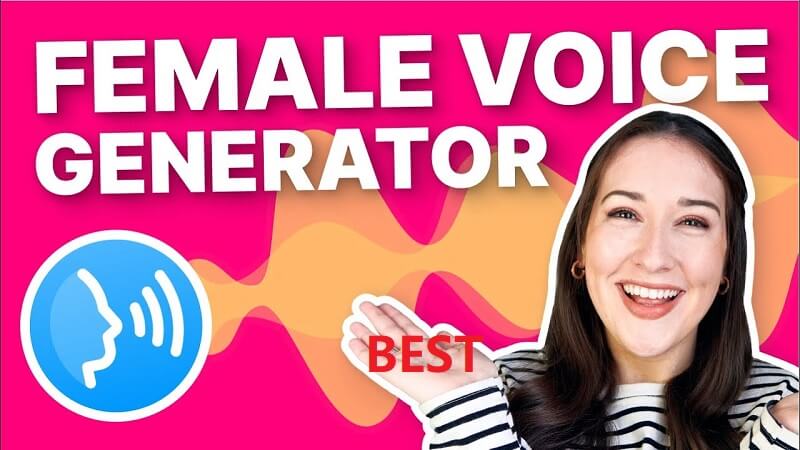 Tips
No voice artists are needed, and no recording equipment is needed. You can easily convert your text to speech and voice using
iMyFone VoxBox
! Download it and try it out for free now!
Part 1:Why People Want to Choose Female TTS Voice Generator?
For video content producers, text-to-speech AI generators supported a variety of lifelike voices, including female and male voices, egirl voice, cute kids voice, and the older voice, funny, and professional. which would save money and time.
Numerous studies have found that people like to hear female voices, and some have even hypothesized that this preference may have started when we were fetuses since these sounds would comfort and relax us within the womb.
According to other research, women tend to pronounce syllable sounds more clearly than males do, which makes them simpler to understand.
Part 2: Best Female Voices are Available in VoxBox TTS Generator
When it comes to woman voices on VoxBox, there are plenty of options to choose from. The choice of your female voice will depend on the type of content you are planning on producing. But rest assured that there are something for everyone. and I'll introduce best female voices of VoxBox
1) Jessica (Americam English)
If you want to use American women voices make voiceover for your online course, presentation, or youtube video for your american audience, you could choose Jessica.
2)Jennifer(British English)
A-local British lady Accent voice, you can't miss, if you looking for female voice make voiceover for your video.
3)Abirl (Spanish)
If you are looking for female Spanish Voice, there are more voice to choose from. but i would prefer to Abirl. her voice is best for marketing, e-learning moudel, and so on.
4)Dara (Thai)
If you are looking for a female Thai voice, just 1 voice to choose.
Part 3: How to do a Female Voice with Voice Generator ?
iMyFone Voxbox is a 5-in-1 TTS voice generator pocess premium female and male voices , with just one click to convert the "type" or "copy" text to audio. which has more than 100+ different female voices, you can use it to make voiceovers for any purpose.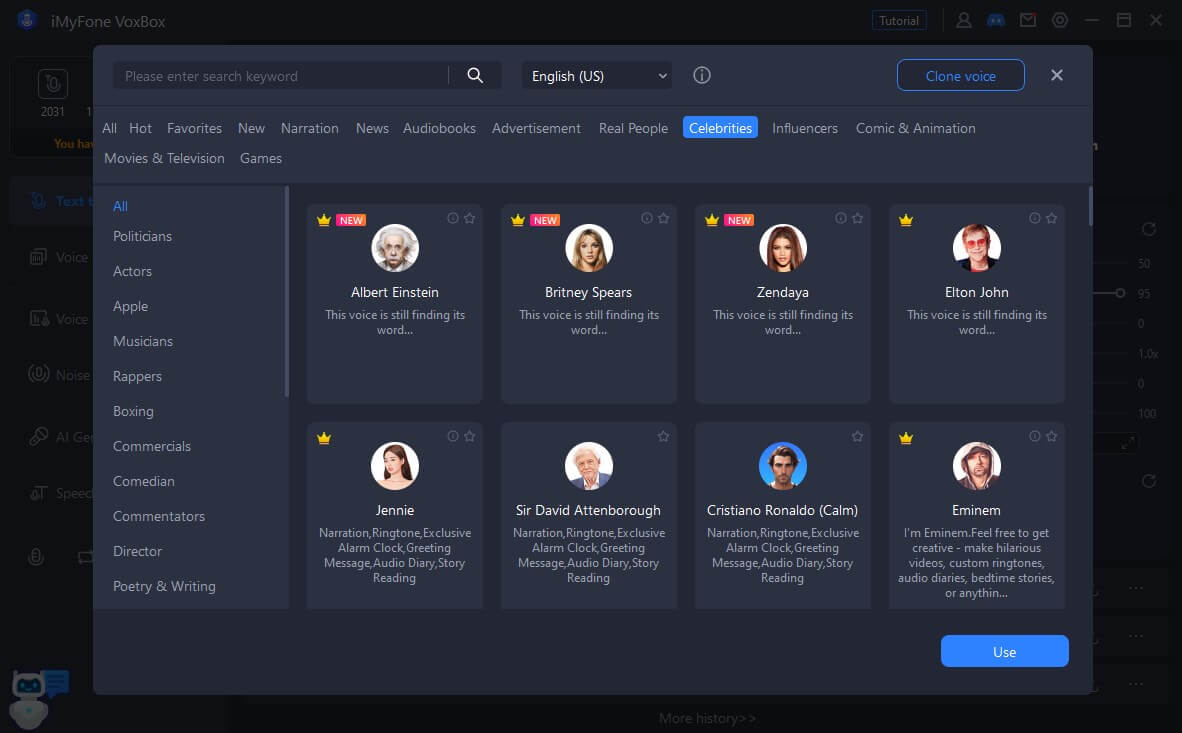 Features:
Allows you to record your voice, text-to-speech generate voice and also edit the audio.

46 global languages like Spanish, Japanese, french.

25+ realistic Ai accent voice to choose like British accent, and Hindi accent.

3200+ voices like Rappers, YouTubers, Celebrities, etc.

Supports different formats when importing and exporting the audio file.

You can clip, trim, delete and cut the audio file with this tool.

Privacy and security are two key features of this tool.
Pros:

Simple and easy to use.

Interactive user interface.

Safe to use.

It has a trial version that you can download.

VoxBox can record audio with just one 1-click.

It has thousands of users, and they have claimed it to be one of the best audio tools.
Cons:

Requires you to download and install on your computer.

Currently, it is only compatible with Windows.
Price:
| Plan | Price |
| --- | --- |
| 1-month Plan | $14.95 |
| 1-year Plan | $39.95 |
| Lifetime Plan | $79.95 |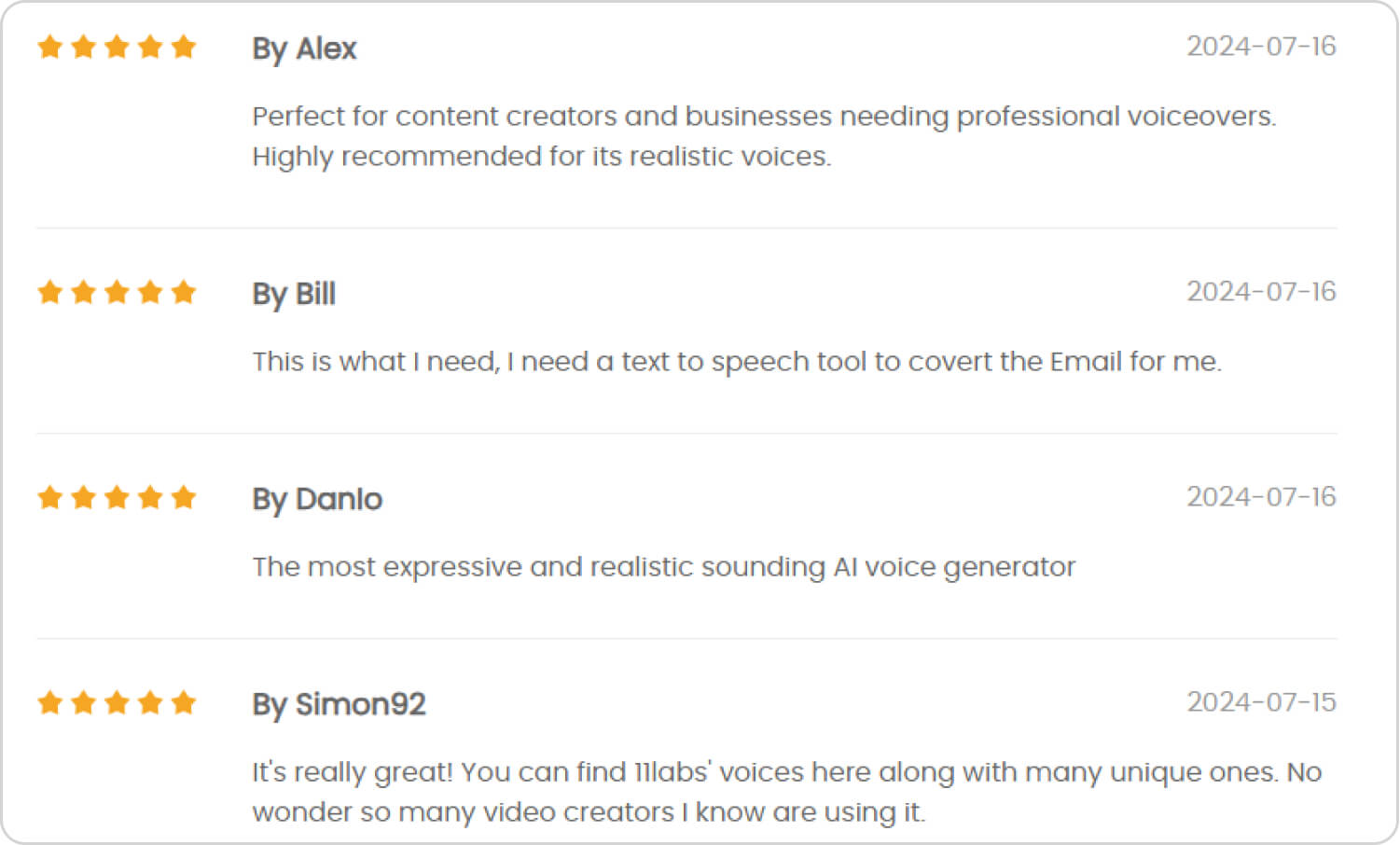 Conclusion
That ends today's discussion on the best female voices of VoxBox. which you can download the text-to-speech voice generator make female voiceover for your audibooks, e-learning moduls, or youtube video
If you need to generate anime girl voice,, or charactor voice, voxbox would also help you to solve it, cause which is included 3200+ tts voices, not wait more, download it !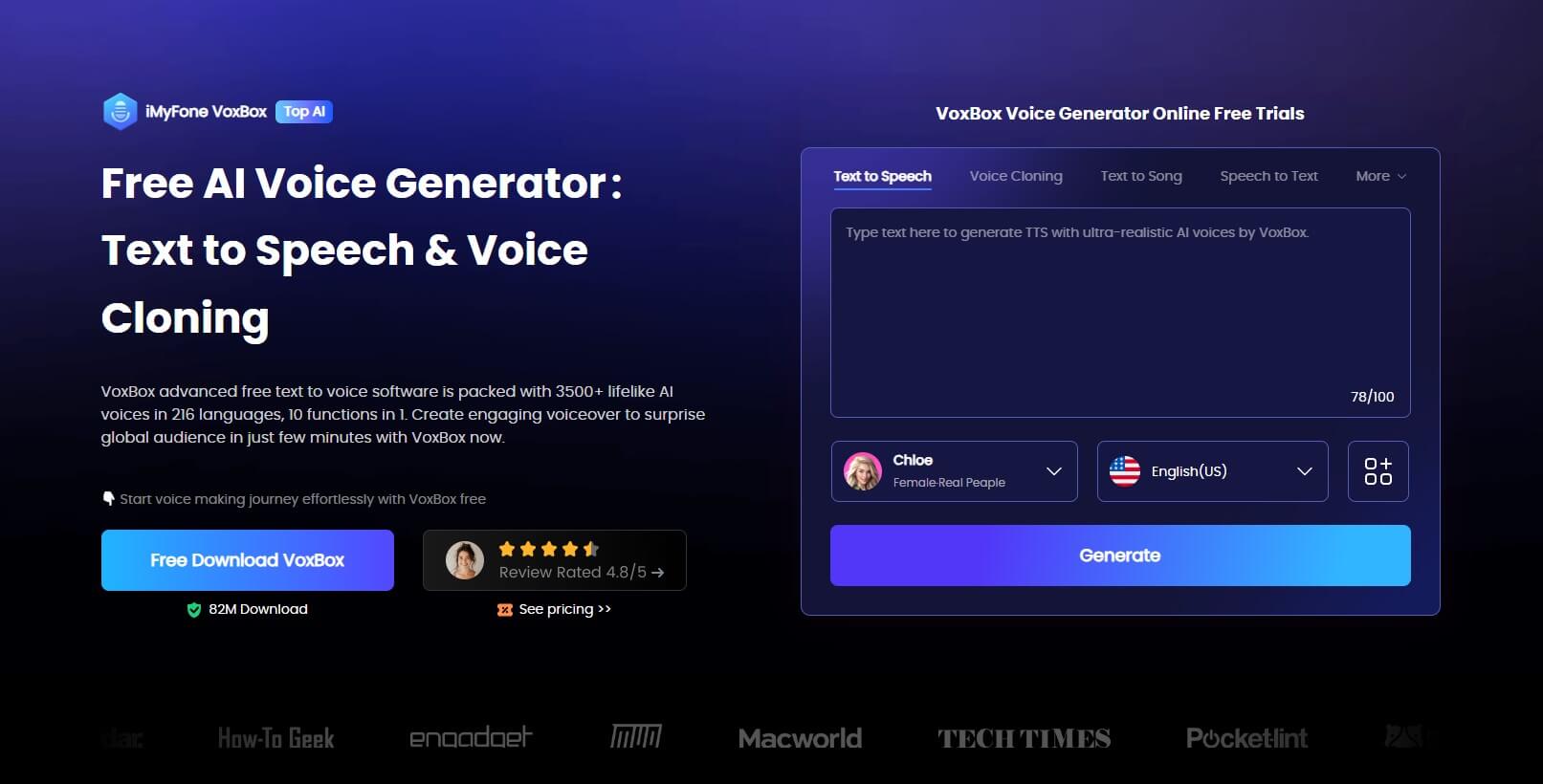 Watch this video to learn more about the Best Female Voice Geneartor- iMyFone VoxBox: