Yoda as we know is one of the most famous fictional characters in Star Wars. He is wise and gentle. He looks old but is more powerful than any of the force. His voice is engaging and soft.
Different text-to-speech voice generators allow you to generate the voice of Yoda. In this article, we will discuss some effective TTS voice generators that you can create yoda's voice.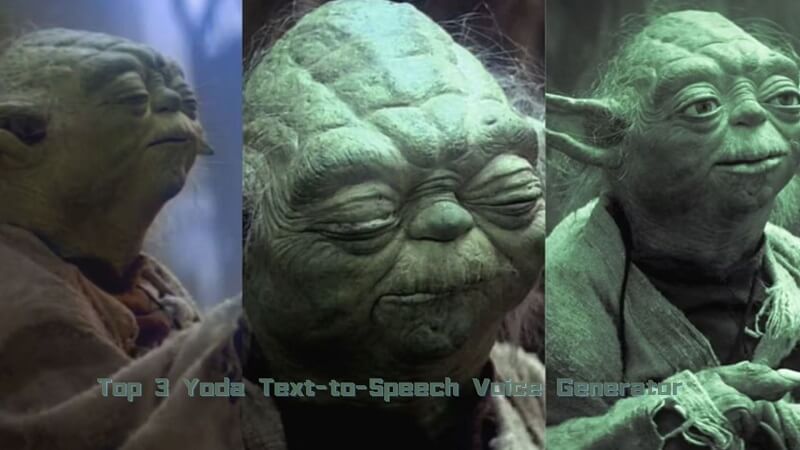 Try it Free
Part 1: Do You Know Who is Yoda?
Yoda is a prominent character in the famous movie Star Wards. He is a Jedi Master who is very powerful and has trained Jedi for more than 800 years. Yoda plays an integral role in clone wars as he unlocked the path to immortality and introduced Luke Skywalker.
Yoda first appeared in the film The Empire Strikes Back in 1980. He is a legend. Although he might look small, he is around 900 years old. He is the leader of the Jedi council and takes care of everyone in the Jedi Temple of Coruscant.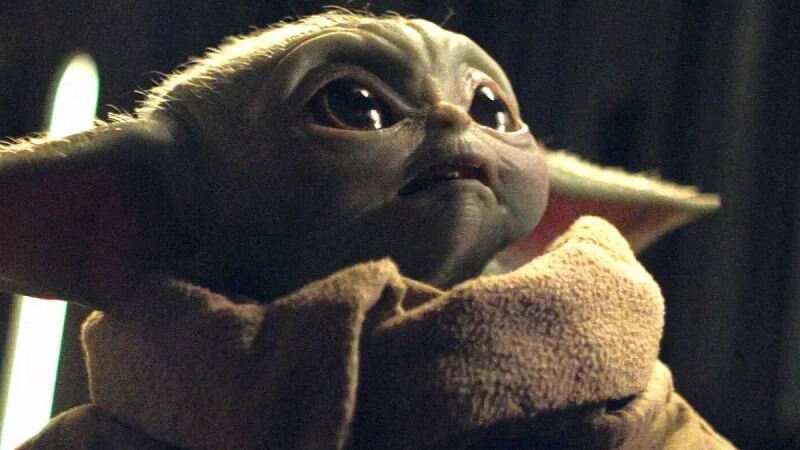 Part 2: Best Voice Generator to Make Yoda's Voice- VoxBox
Whatever baby yoda or adult yoda, their voice is so special, and if you are intersted about make audio of yoda's voice via text-to-speech. Voxbox is a great desktop tool to genearate yoda's voice. which is not only a tts generator, but also a pro voice recorder.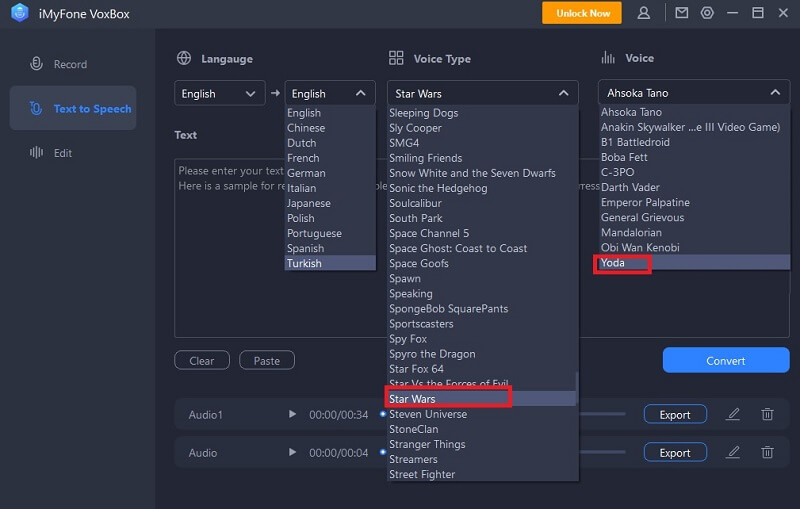 Features:
22+ global languages like Spanish, Japanese, french.

3200+ voices like Rappers, YouTubers, Cartoons, Celebrities, etc.

25+ Country accents like a British accent and a Hindin accent, etc.

Supported voice record even from platforms like iTunes.

Provides the feature of editing, including cutting, trimming, deleting, clipping, and more.

Supported text-to-speech, voice record, video convert, audio edit.

Supports Pause, Speed, Emphasis, Pitch, and Volume.

VoxBox provides a high-quality audio output.
Pros:

It has an easy user interface.

Doesn't require any technical expertise.

Completely safe and secure to use.

Privacy of the user is guaranteed.

You can choose a voice from a wide range of voices.

It supports different audio formats.

As it is a desktop tool, it works offline as well.

It has a trial version that you can download and use.
Cons:

Only supported Windows, MAC coming soon.
How to use:
Step 1: Downlaod Voxbox and install it, then open it, and click on "text-to-speech".

Try it Free

Step 2: Select voice type "Star Wars",and choose "Yoda" at the Voice sheet; or you can directly type "Yoda" on Voice sheet, then click on "Convert".

Step 3: After seconds get audio. Click on the "Play" button to hear what it sounds like. Then "Export" the audio to your computer.
Yoda
Part 3: Top 2 Online Yoda Text-to-Speech Voice Generator
Uberduck.ai is source voice AI community which include text-to-speech, of courese, it has API documentation and custom voice clones as well. you can use the feature of TTS make yoda voice.
Features:
Uberduck.ai is capable of making over 5000 voices.

Allows you to develop audio apps using its APIs

You can also customize your voice clone.

You can join their community and transform your research into tools.

It also has a feature of reference audio that allows you to sing with a song.
How to Step:
Step 1: Go to the Uberduck.ai website and click on Text to Speech. It will open up a new window with options for text-to-speech.
Step 2: There are two options, namely Natural Speech and Reference Audio. Click on "Natural Speech". Choose a voice that you want to generate with this tool. Select the category and the character.
Step 3: Enter the text and click on "Synthesize the speech". It will take a few seconds to generate the selected voice from the text. When it's done, you can download this audio to the computer.
Use FakeYou deep fake tech to say stuff with your favorite characters, of course, you can find yoda text-to-speech to make yoda voice here.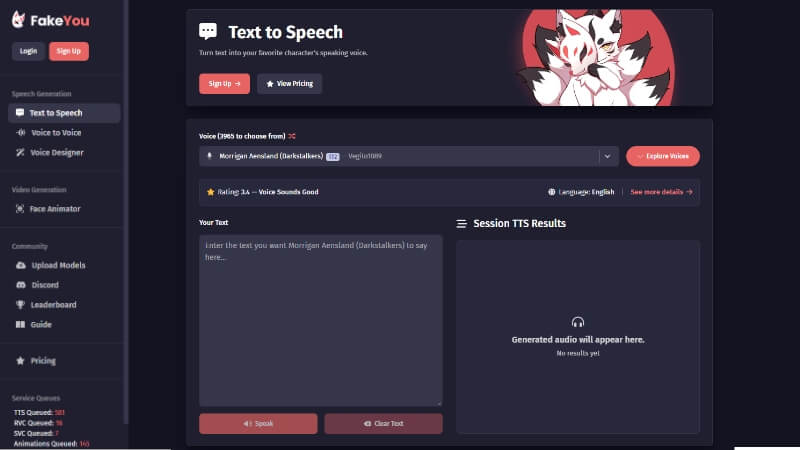 Features:
FakeYou has a very friendly user interface.

It has more than 2400 voices from which you can choose.

Besides having to choose from categories and voices, you can also search for premade terms.

You can listen to the voice before actually downloading it to the computer.

It has a variety for a single voice with different pronunciations.

FakeYou also has a feature of cloning my voice which can be used.
How to Step:
Step 1: Open the FakeYou website. You will see different options of Sign up and Sign in. However, it is not mandatory to do so.
Step 2: Choose the category, language, and voice that you want to transform your text into. You can also search for terms.
Step 3: When you are done with all the things and have typed in your text, click on "Speak". It will take a while to process the text and transform it into speech. You can listen to the audio when it's done. If you are satisfied, you can download it easily or share it with people on social media platforms.
Conclusion
Yoda is a very highlighted character in Star Wars. Star Wars has a great fan following all over the world, and people love Yoda cause He is a very positive character and quite powerful.
In this article, we have introduce different TTS voice generators can generate Yoda voice, if you are still confused, i recommedn the VoxBox , which not only support TTS but also edit your recordings and audio outputs.
Try it Free