Tems is a Nigerian singer and songwriter known for her soulful and androgynous voice.Immerse yourself in the mesmerizing vocals of Tems and unlock the power to transform your own voice into the enchanting tones that captivate audiences worldwide.
With the revolutionary Tems AI Voice Changer, you can now experience the power of her vocals like never before.
Part 1: Info about Tems:A Rising Star
Tems, whose real name is Temilade Openiyi, is a Nigerian singer and songwriter. She gained recognition for her soulful and captivating vocals, as well as her unique musical style. Tems rose to prominence after being featured on Wizkid's hit single "Essence" in 2020, which garnered international acclaim and earned her a Grammy Award nomination.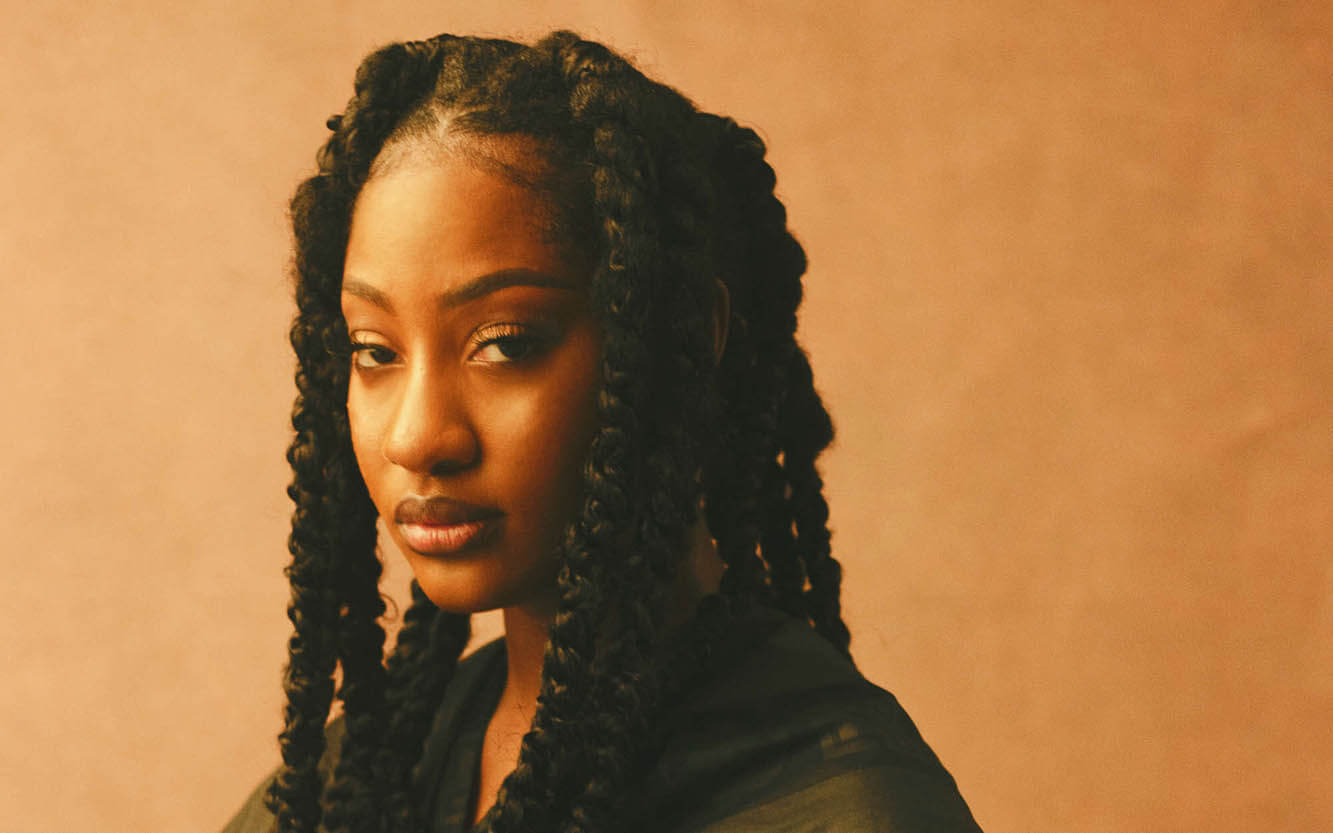 With her distinct voice and powerful performances, Tems has become a rising star in the music industry, captivating audiences with her heartfelt lyrics and melodic tunes.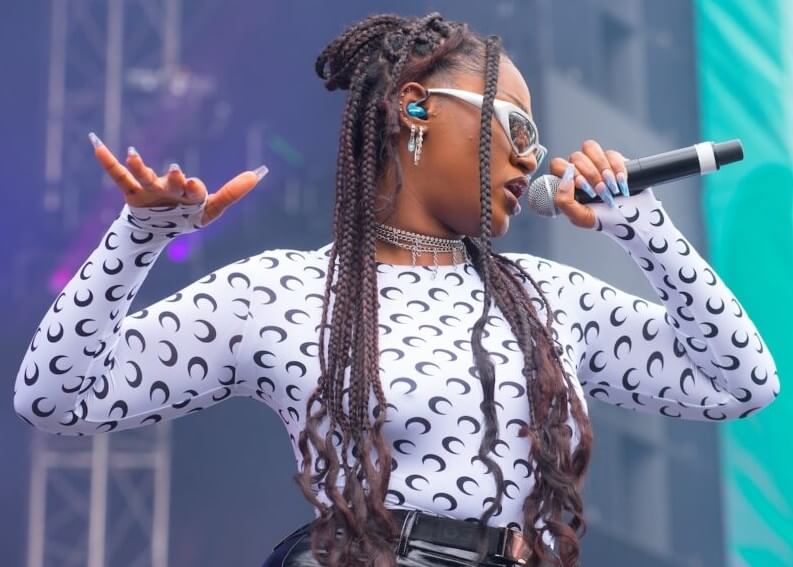 Part 2: How to Get Tems AI Voice with TemsVoice Changer & Generator
MagicMic is a popular AI voice changer software that allows users to modify their voice in real-time during online calls and gaming. Experience the transformative capabilities of the Tems AI Voice Changer, users can experiment with various voice effects, including those that imitate famous singers like Tems.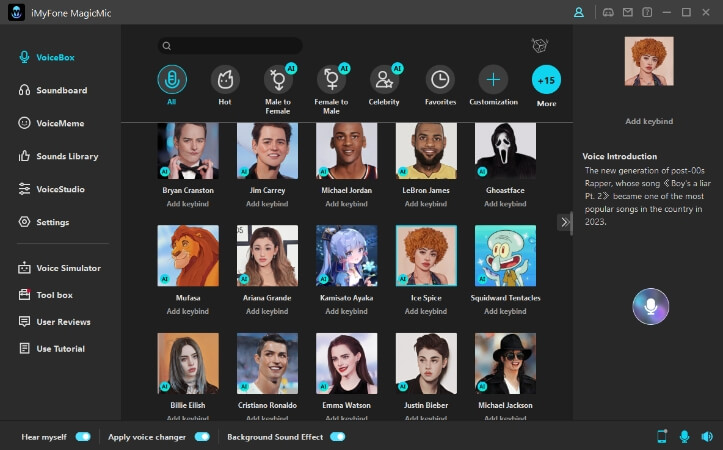 Key features of MagicMic
Tems AI Voice Generator
Access over 225 voice effects, 600 voice filters, and 200 voice memes for unlimited creativity.

Enjoy seamless voice modification during online calls and gaming, including AI-generated voices like Tems'.

Users can choose from a variety of voice effects and filters to modify their voice.

Transform your voice to resemble popular singers like Tems, Lana Del Rey, Taylor Swift, Ariana Grande, Michael Jackson, and more.

It offers a user-friendly interface and easy installation process.

Stay up-to-date with the latest voice effects and features through regular software updates.
Pros:

Variety of voice effects to choose from.

Easy-to-use and setup.

Works with popular voice chat apps.

Premium soundboards, top-notch audio.

Stream Deck integration for seamless control.

Record and edit audio, customize voice effects.
Cons:

Smooth operation may necessitate a high-performance computer setup.
How to Get Tems AI Voice?
Step 1: Download and Launch
Download and install MagicMic software, log in, and get started.
Step 2: Configure Input and Program Settings
Customize input and program settings to your preference.
Step 3: Select the MagicMic Virtual Audio Device
Choose the Voice Changer Virtual Audio Device as the input.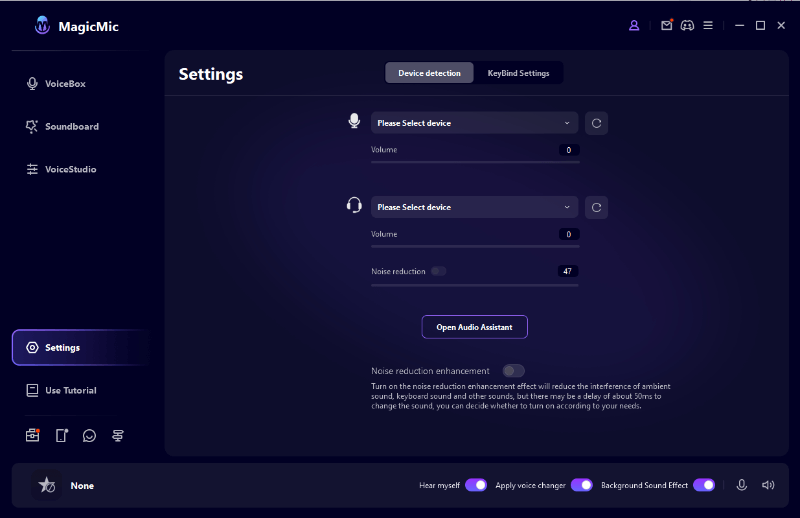 Step 4: Choose Voice and Sound Effects
Explore a wide range of voice effects and sound filters.
Step 5: Create Your Own AI Voice
Upload audio clips to create personalized voice effects. Enjoy limitless possibilities!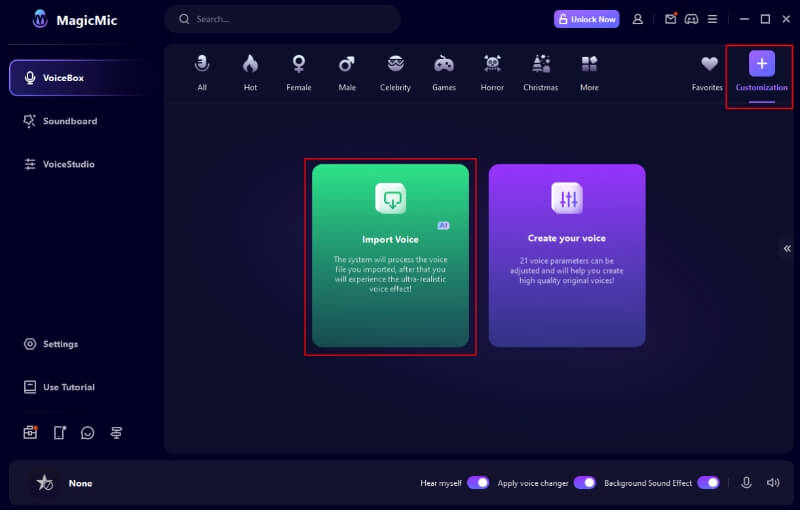 Watch the Video Below To Know More About Tems AI Voice Changer
Part 3: Get Tems AI Cover Song For Fun!
Turn text into amusing musical memes with Voicemod's Text-to-Song feature. Create AI-generated cover songs effortlessly. Share and enjoy these creative musical renditions with ease.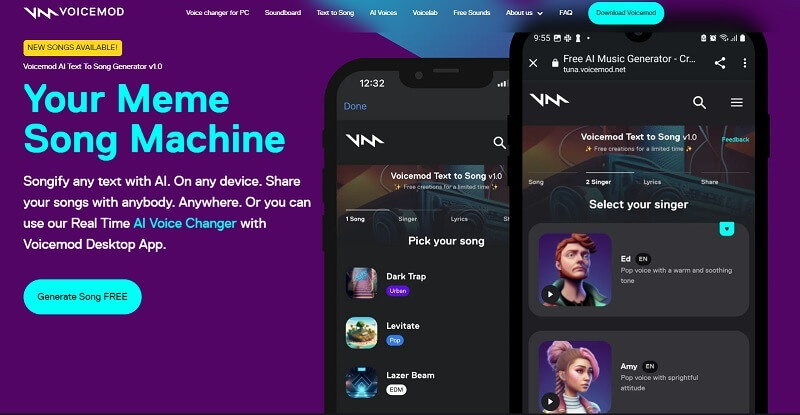 Features:

Voicemod's Text to Song feature allows users to easily convert any text into a song. Simply type in your desired lyrics and Voicemod will generate a unique melody to match the text.

Users can customize the song's tempo, genre, and even the singer's voice to create a personalized and unique song that matches their preferences.

User-friendly and easy to use. The interface is simple and straightforward, making it accessible to users of all skill levels.

Once you've created your song, you can easily share it with others.
Covers.ai is a website for creating AI-generated cover songs. Transform text into catchy musical memes with a variety of singers and instrumentals. Unleash your creativity and enjoy the world of AI music at Covers.ai.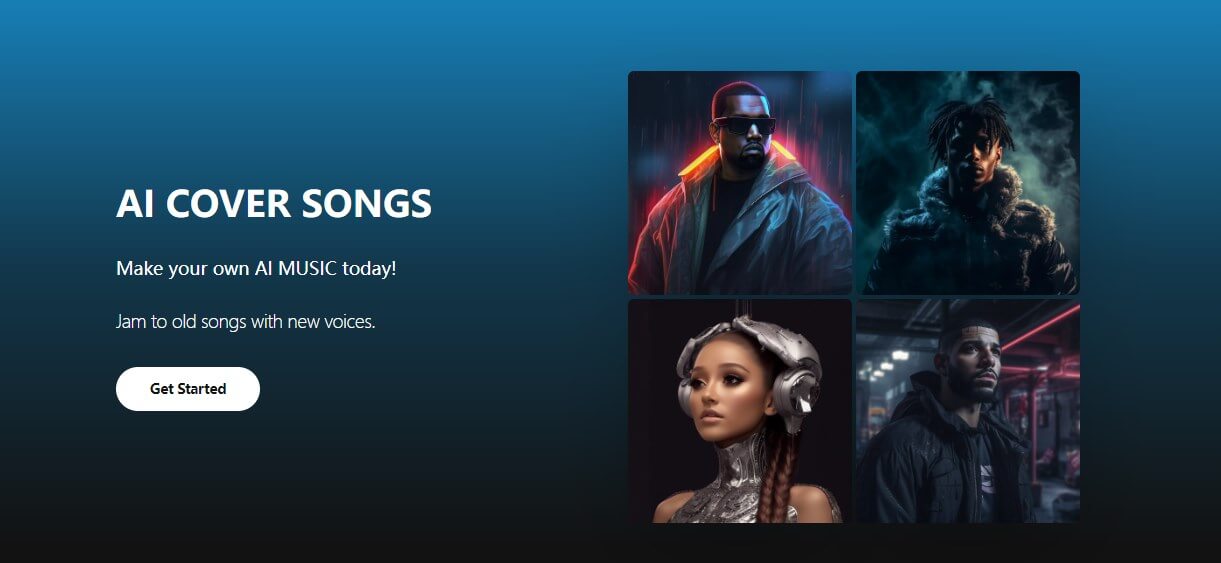 Features:

Uses artificial intelligence to create high-quality cover songs automatically. Users can input the original song and the software will generate a unique cover version.

Users can customize the cover song's genre, tempo, and even the singer's voice to create a personalized and unique cover that matches their preferences.

The software offers basic features that can be accessed without a subscription or additional charges, making it accessible to all users.
Part 4: Hot FAQs about Tems AI Voice
1. What is Tems ai voice?
Tems AI Voice refers to an AI technology that is capable of generating or modulating voices to sound like Tems, users can transform their own voices or generate new voices that resemble Tems' unique vocal style.
2. What voice type is Tems?
Tems' voice is often described as deep, velvety, and androgynous.
3. Where is tems from?
Tems is from Nigeria.
4. What is tems free mind?
"Free Mind" is a hit song by Nigerian artist Tems from her debut EP, For Broken Ears. It topped the US Afrobeats chart and reached number 46 on the Billboard Hot 100. The song was featured on Billboard's new Afrobeats Songs chart and impacted US radio as a single on August 9, 2022.
Final words
Embrace the magic of Tems' voice with the Tems AI Voice Changer. Step into the realm of limitless creativity as you explore new horizons in voice modification and musical expression. MagicMic Tems AI Voice Changer is your gateway to an immersive and captivating audio experience.Don't wait, try it now!(use MagicMic)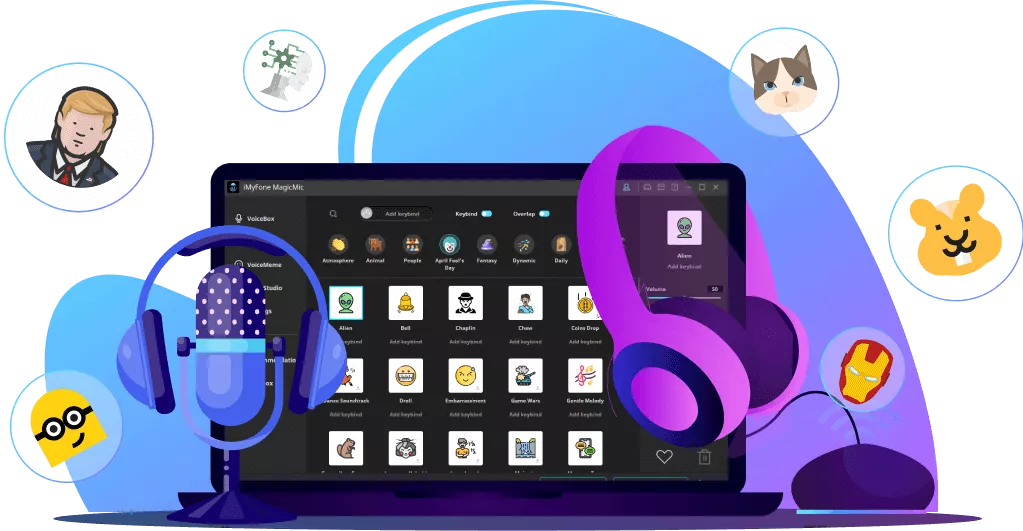 225+ Voice effects for one-click voice changing in real-time.
Huge library with 600+ Voice Effects and 200+ Voice Memes.
Sound emulator in games, live, chatting, online classes, and more.
Voice recording and audio voice changing is supported.
Voice studio lets you create any voice you like.