Ariana Grande's voice is a force to be reckoned with in the world of pop music, known for its power, emotion, and technical skill. As a result, fans all over the world aspire to emulate her signature sound. With the rise of AI voice technology, it's now possible to replicate the iconic Ariana Grande voice using specialized voice changers and AI voice generators.
In this article, we'll explore the world of Ariana Grande AI voice and how fans can use voice changers to sound like their favorite pop star. Keep reading to learn more about the exciting world of Ariana Grande voice changers and Ariana Grande AI voice generator.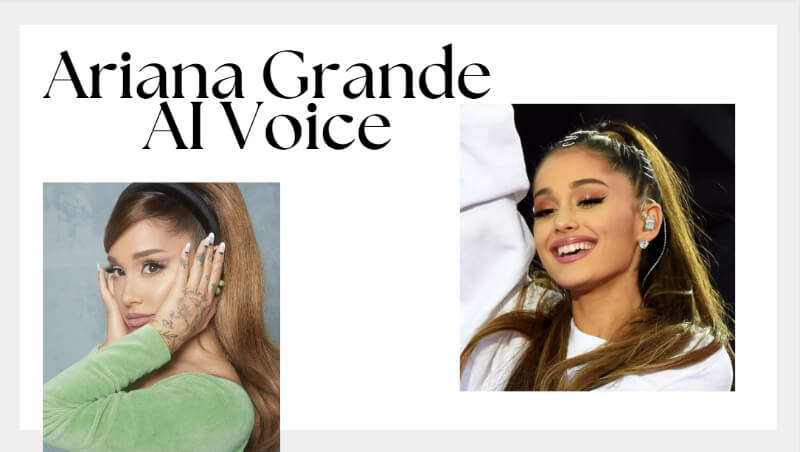 Part 1: Who is Ariana Grande and Why Her Voice is So Special?
Ariana Grande is a Grammy-winning American singer, songwriter, and actress who rose to fame in the early 2010s with her debut album "Yours Truly." She is known for her impressive vocal range and distinctive tone, which has made her one of the most recognizable voices in contemporary pop music.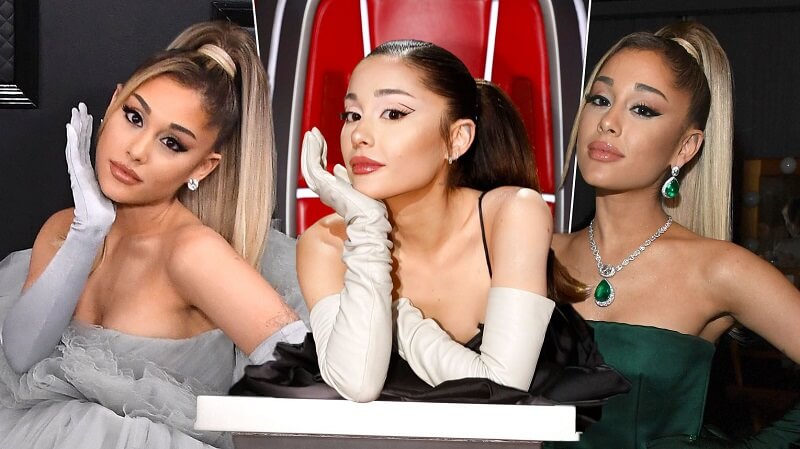 Grande's voice is often described as powerful, soulful, and versatile. She has been praised for her ability to hit high notes effortlessly, and her vocal acrobatics have earned her comparisons to legendary divas like Mariah Carey and Whitney Houston. Her voice has been described as a "four-octave soprano," and she is known for her signature use of whistle tones and belting.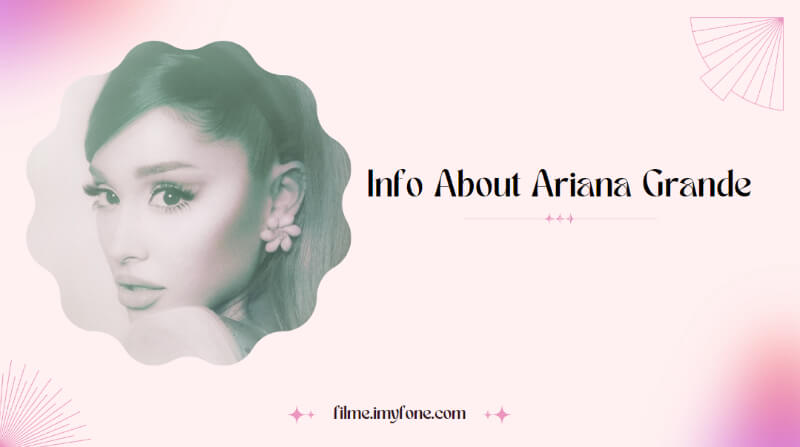 Overall, Ariana Grande's voice is special because of its combination of technical skill, emotional depth, and unique style. She is a true talent and has cemented her place as one of the most iconic voices of her generation.
Part 2: The Best Ariana Grande AI Voice Changer That You Can Try
Have you ever wondered what it would be like to sound like Ariana Grande? With the right voice changer, you can transform your voice into the iconic sound of this talented artist. In this article, we will introduce you to the MagicMic - the best Ariana Grande AI voice changer on the market.
MagicMic is a compact and user-friendly voice changer that allows you to transform your voice in real-time. It comes with a range of different voice effects, including the ability to sound like Ariana Grande. With MagicMic, you can sing along to your favorite Ariana Grande songs or even create your own original content.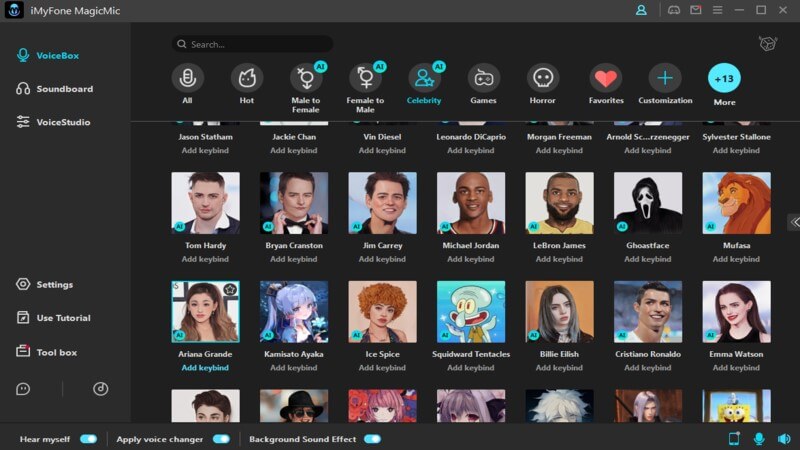 Key features of MagicMic
Ariana Grande AI Voice Generator
Access over 125 voice effects and transform your voice in real-time with MagicMic

Choose from a vast library of 400+ voice effects and 150+ voice memes to create a unique voice

Offers an array of AI voices to select from, including those of celebrities and game characters such asJoshua Graham and PUBG. You can even design your own custom AI voice using the voice studio feature.
Whether you're gaming, live streaming, chatting, or attending online classes, MagicMic's sound emulator has got you covered.
It offers a variety of voice effects such as male, female, cartoon, and robot, as well as celebrity voices like Donald Trump,Morgan Freeman, and more.

Record your voice and apply voice-changing effects to your audio recordings with ease.

The voice studio feature enables you to create any voice you desire and take your content to the next level. With MagicMic, your content will stand out from the crowd.

Allows you to create your own custom voices by adjusting the pitch and timbre of your voice

The "Ariana Grande AI voice" is a recent feature of MagicMic that replicates the sound of Ariana Grande's voice.

The feature uses AI technology to analyze and mimic Ariana's vocal characteristics, such as her tone, pitch, and style of singing.
Pros:

Offers a wide range of voice and sound effects

Compatible with popular gaming platforms

Easy to use and customizable

The interface is intuitive

Users can adjust the level of effects and add other effects.

Allows for real-time voice modulation during voice chats and streaming.
Cons:

It's a new product in market, not very famous.
Watch the Video Below To Know More About Ariana Grande AI Voice Changer
Part 3:Other Ariana Grande AI Voice Generators for PC/Mobile
VoxBox is an AI voice generator that not only supported Ariana Grande Voice but also has 46+ languages, 100+ accents, and more than 3200+ human voices.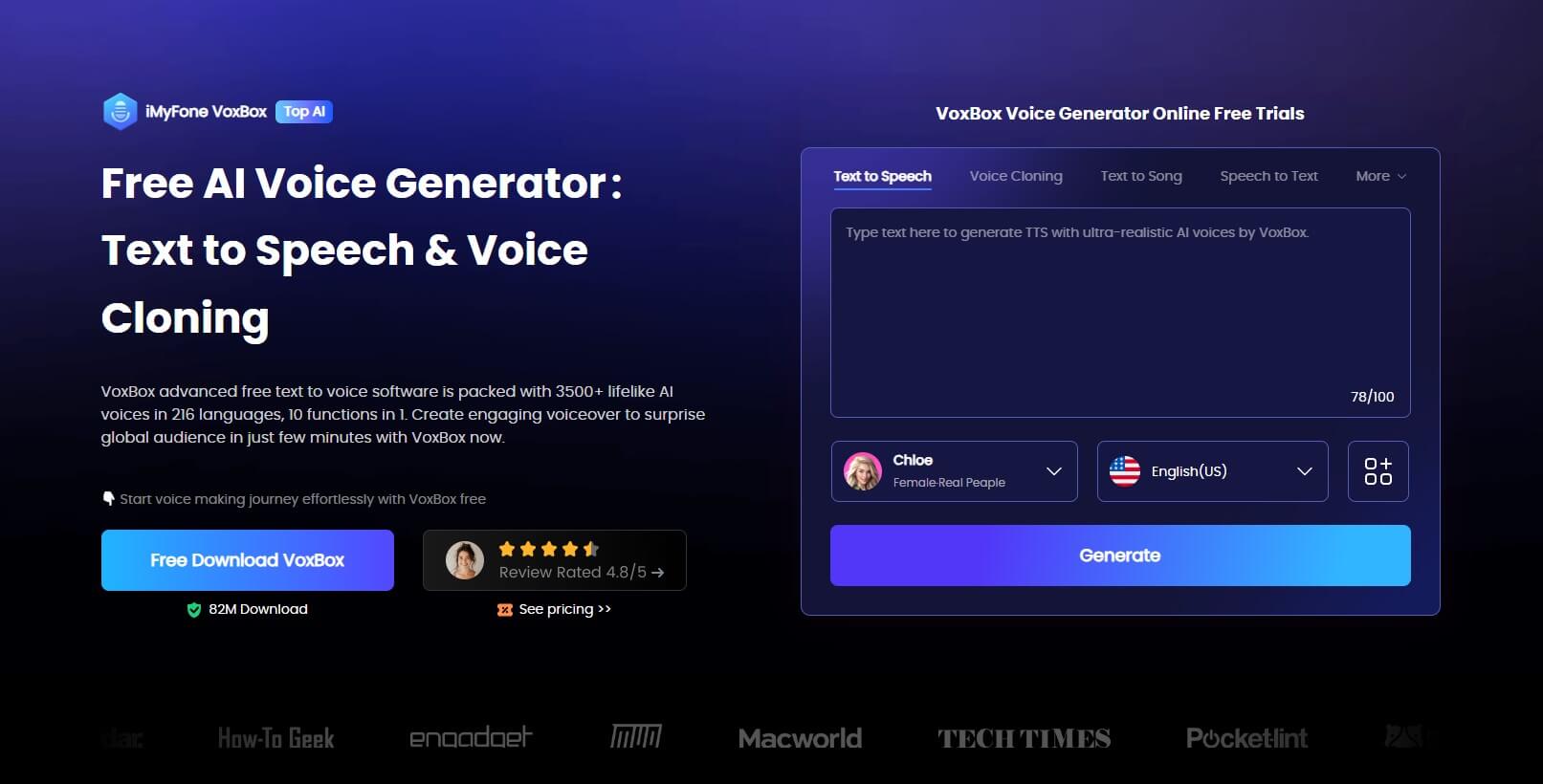 Pros:

Support 3200+ voices & 46+ languages for overdub.

Support custom like Pause, Pitch, Volume, Speed & Emphasis.

Not only an AI Voice Generator.

Easy to use, High-quality audio.

Supported PC & Mobile.
Cons:

You need to install it.
MorphVOX Junior is a free voice changer software for Windows. It allows you to change your voice in real-time while you're speaking on a microphone. The software is easy to use and has a simple interface, making it accessible for beginners.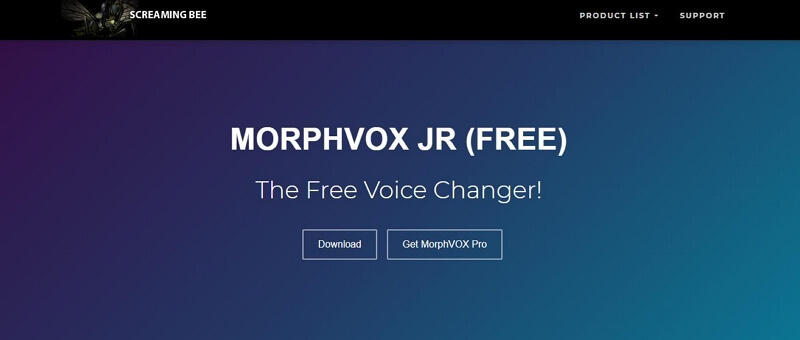 Pros:

It has a wide range of voice effects to choose from.

It won't slow down your computer while you're using it.

The software is compatible with a variety of online games, chat programs, and VoIP applications.
Cons:

The free version only offers a limited number of voice effects.

Some users have reported issues with the software crashing or causing audio problems on their computer.
MagicCall is a voice changer app that allows users to modify their voices in real-time during phone calls. Users can simply select the desired voice effect before placing a call, and the effect will be applied automatically.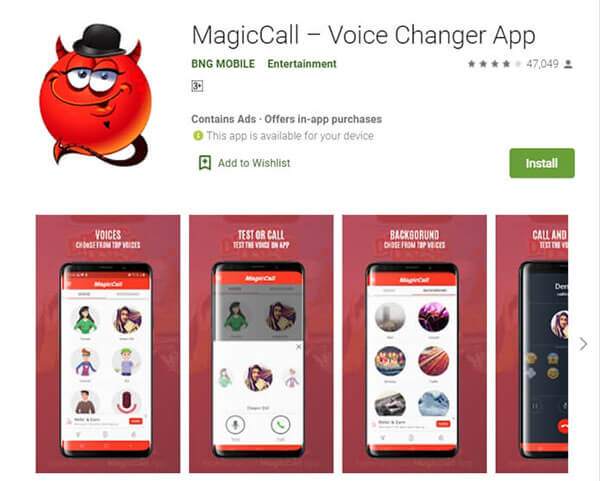 Pros:

One of the main advantages of MagicCall is its ease of use.

MagicCall isaffordability
Cons:

The app requires a stable internet connection for the voice effects to work properly

Some users have reported issues with the app's compatibility with certain phone models

The app may not be suitable for professional use due to its cartoonish and unrealistic voice effects.
Part 4: FAQs about Ariana Grande AI Voice
What is Ariana Grande AI Voice or Ariana Grande voice changer?
Ariana Grande AI Voice or Ariana Grande voice changer is a software or application that allows users to modify their voice to sound like Ariana Grande, the popular American singer and songwriter.
How does the Ariana Grande voice changer work?
The AI Ariana Grande voice changer uses sophisticated algorithms and digital signal processing techniques to alter a user's voice to replicate the sound of Ariana Grande singing. It can precisely adjust the pitch, tone, and other unique features of the user's voice for a more accurate ai singing or ai singer simulation of her musical sound.
Is it legal to use the Ariana Grande voice changer?
It is legal to use the Ariana Grande voice changer for personal entertainment purposes. However, it is important to respect copyright laws and not use the modified voice for commercial purposes without obtaining permission from the appropriate parties.
Are there any free Ariana Grande voice changers available?
There are some free Ariana Grande voice changers available online, but they may have limited features and lower-quality sound effects. It is recommended to invest in a paid Ariana Grande voice changer for a more authentic and high-quality experience.
Why did ariana grande leave the voice?
After taking part in The Voice for 2021, Ariana Grande is occupied with filming the movie adaptation of the highly-acclaimed Broadway musical, Wicked, where she will portray Glinda and Cynthia Erivo as the Tony-winning Elphaba.
Final words
In conclusion, if you want to add some magic to your content creation or just have some fun with friends, there are many AI voice tools available that can help you achieve the iconic Ariana Grande voice.From iMyFone MagicMic to other Ariana Grande voice changers, the options are endless. With the use of Ariana Grande AI voice technology, fans can replicate her unique sound and vocal range with ease.
So why not give it a try and see what kind of magic you can create with these Ariana Grande AI voice generator tools? Get ready to channel your inner Ariana Grande and let your voice be heard!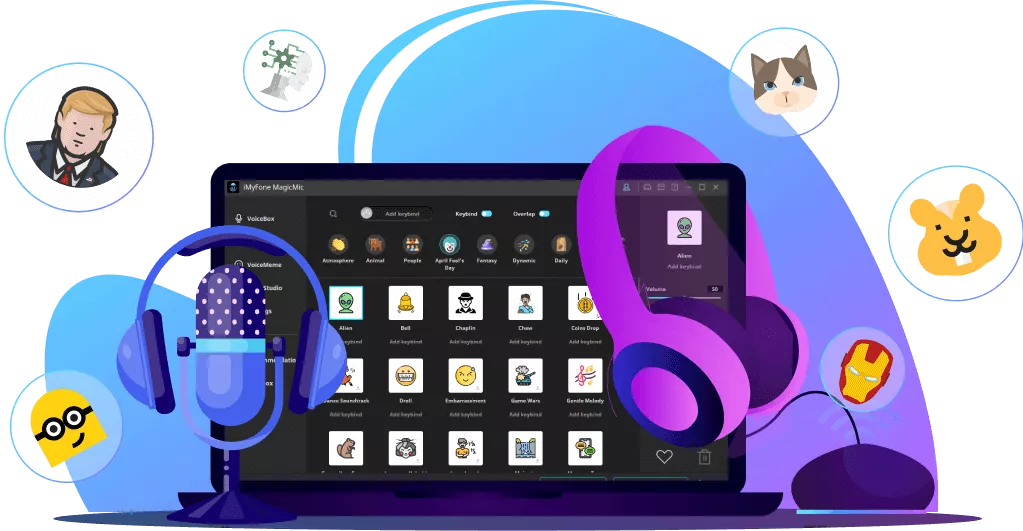 125+ Voice effects for one-click voice changing in real-time.
Huge library with 400+ Voice Effects and 150+ Voice Memes.
Sound emulator in games, live, chatting, online classes, and more.
Voice recording and audio voice changing is supported.
Voice studio lets you create any voice you like.