Using a Steam voice changer is a great way to add some spice to your online activities. You can also use it to do pranks on fellow gamers and community friends.
There are several use cases of a steam voice changer, but not every voice changer will fit your needs perfectly. Hence, we have brought forward the top 6 voice changers for steam for your reference.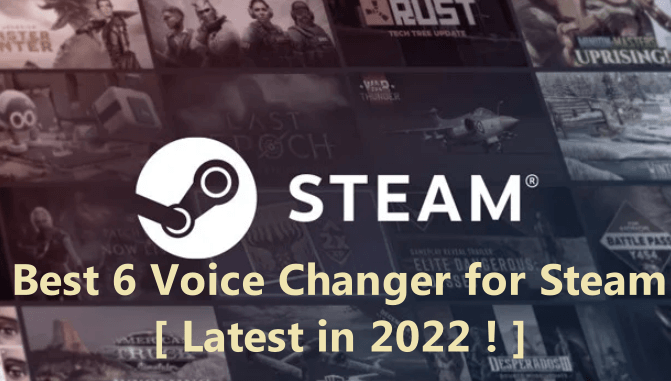 Part 1: Best Real-time Voice Changer for Steam
Changing your voice to match it with the one of a devil, kid, anime character, etc., may not be easy when using your natural voice. But it's easy to do with a voice changer, and not to mention one of the best voice changers.
1. iMyFone MagicMic Voice Changer for Steam
The MagicMic by iMyFone captures, converts, and presents your voice in different formats according to your requirements. With this steam voice changer, you will get more than 500 sound effects that can be added with one click.
The software is compatible to use with gaming, while chatting, and on Livestream. For now, the software is available on the Windows and Mac platform. You can add the voice of a minion, robot, monster, echo, and 100+ voices.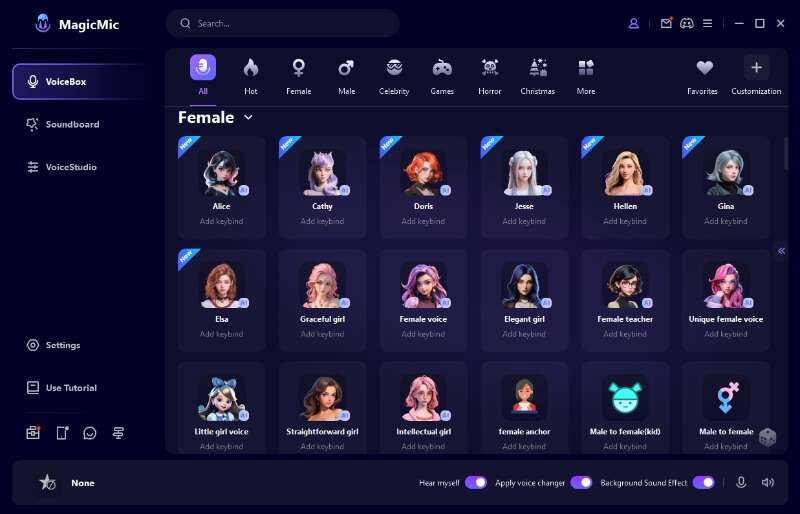 In terms of games, you can integrate MagicMic with Steam and change voices for PUBG, League Of Legends, CF, WOW, Second Life, Fortnite, CS Go, Overwatch, etc.

The best part is that MagicMic works in real-time on mobile applications, games, chatting, and Livestream. For chatting platforms, MagicMic is compatible with Skype, Zoom, Discord, and Twitch.

Changing the voices while gaming or chatting has become easier with MagicMic. While there are other similar platforms available on the web, MagicMic's intuitiveness, ease of use, and versatility are unparalleled.
Key Features of MagicMic
Change your voice in real-rime.

Can be used on Discord, Skype, Zoom, PUBG, LOL, CF, WOW, Second Life, Fortnite, CSGO, Overwatch,Twitch, Xsplit, Streamlabs and many other platforms.

A huge collection of voice-changing effects, such as: Woman to Man, Monster, Minions, Devil, Chipmunks,Robot, Alien, etc.

Set the keybind for One-click sound switching.

Hundreds of sound effects imitating people, animals, the environment, and so on.

Affordable price:This application is available for free! Pro version: $12.95 for a quarter.
Pros:

Low CPU Storage.

MagicMic offers you extensive support for troubleshooting the software.

It has support for a wide range of third-party applications giving you complete control over your voice and sound effects.
To know the software better, here are the specifications or requirements for running the same on your system.
Supported Operating System: Windows and Mac.

Processor: The minimum processor requirements include Inter i3 or higher. For HD audio quality and output, you must have an Intel 6th Gen or higher processor.

Graphics Requirements: The minimum graphics card is Intel HD Graphics 5000 or a higher version. Or you can also be using an NVIDIA GeForce GTX 700 or higher graphics card. Lastly, you can have an AMD Radeon R5 or higher version.
Watch Video Guide About Voice Changer with Sound Effects
Also Read:
Voice Changer for Google Meet >>
Part 2: How to Set Voice Change on Steam
Steam has an inbuilt voice settings changer, but it isn't as great as you would expect software to be. This is because Steam is a gaming platform and not a voice changer. However, you do have some limited options here to change the voice.
In the world of community gaming, Steam has become one of the most popular platforms to play and enjoy games. Besides simply playing the games, Steam also gives you several options to make your experience even more engaging. You might want to know how to change your voice settings in Steam to get the best experience.
So, here's a guide on how to change voice settings on Steam.
Step 1: Open Steam on your system and click on Friends and Chat on the bottom right corner of the Steam window.
Step 2: From the window that opens up look towards the top right corner for the Gear icon and click on it to access the Settings menu.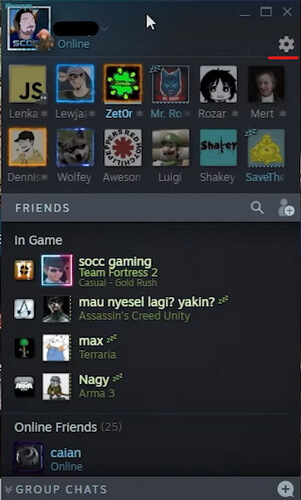 Step 3: In the Voice settings menu, you can change the input and output settings. Plus, you have the option to modify in-chat communication options.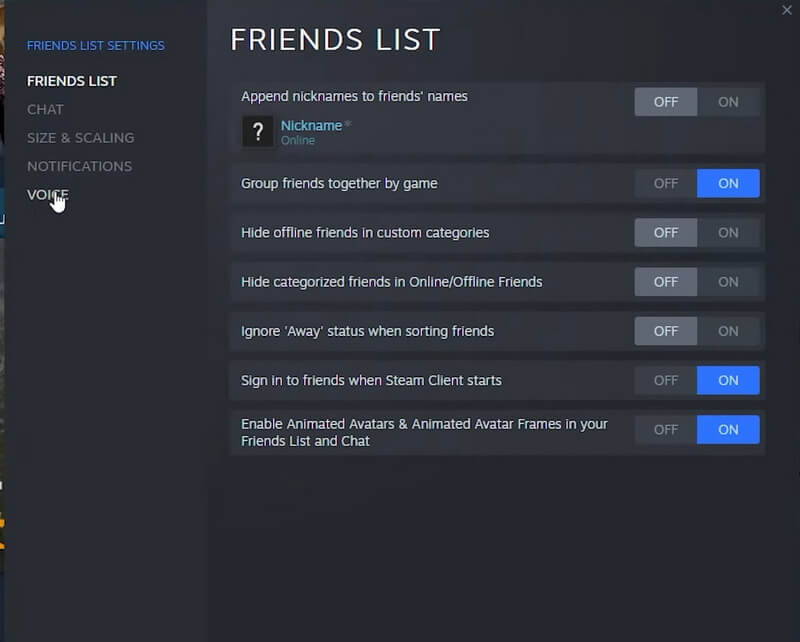 But Steam does not give you the option to change your voice or do a voiceover from within the Steam window. For that to happen, you might need to integrate Steam with an additional voice-changing solution like VoiceMod or MagicMic.
You can use a Steam voice changer to get the sound effect you want to adopt while playing games or chatting with your friends via your game character.
Part 3: Other Best Steam Voice Changer 2021
Depending on the voice you want to add to your character in the game, you have several options to change the voice on Steam. These voice masking and changeover platforms embed with the game you are playing via Steam.
So, you'll be speaking in your original voice, but it will come out as different according to your selection.
3.1 Voicemod:
Voicemod is one of the most popular choices for changing your voice on Steam games and other platforms like Discord, Skype, etc. It's an easy-to-use system that can change your voice and make you sound like a robot, woman, kid, and much more.
While Voicemod is an amazing platform to use, it might run into mic issues in that it won't connect with every type of mic. So, make sure to check your mic's compatibility before getting Voicemod.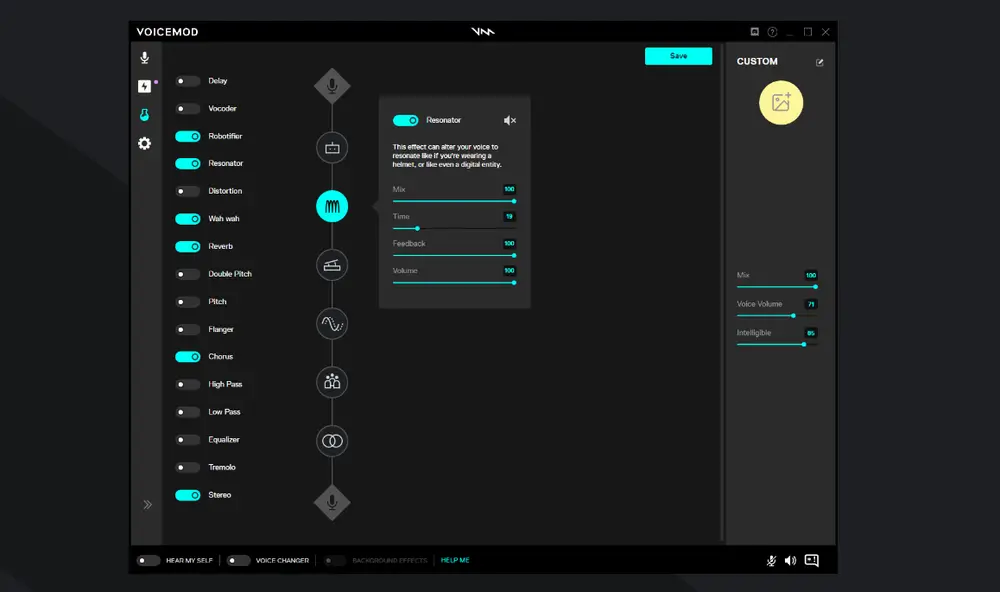 3.2 MorphVOX
Morph VOX comes with a set of cool features and functions to help you change your voice on Steam and other platforms. The free version might not be that great because you have limited options to change the voice. Morph VOX changes your voice in real-time, which is crucial to use a Steam voice changer.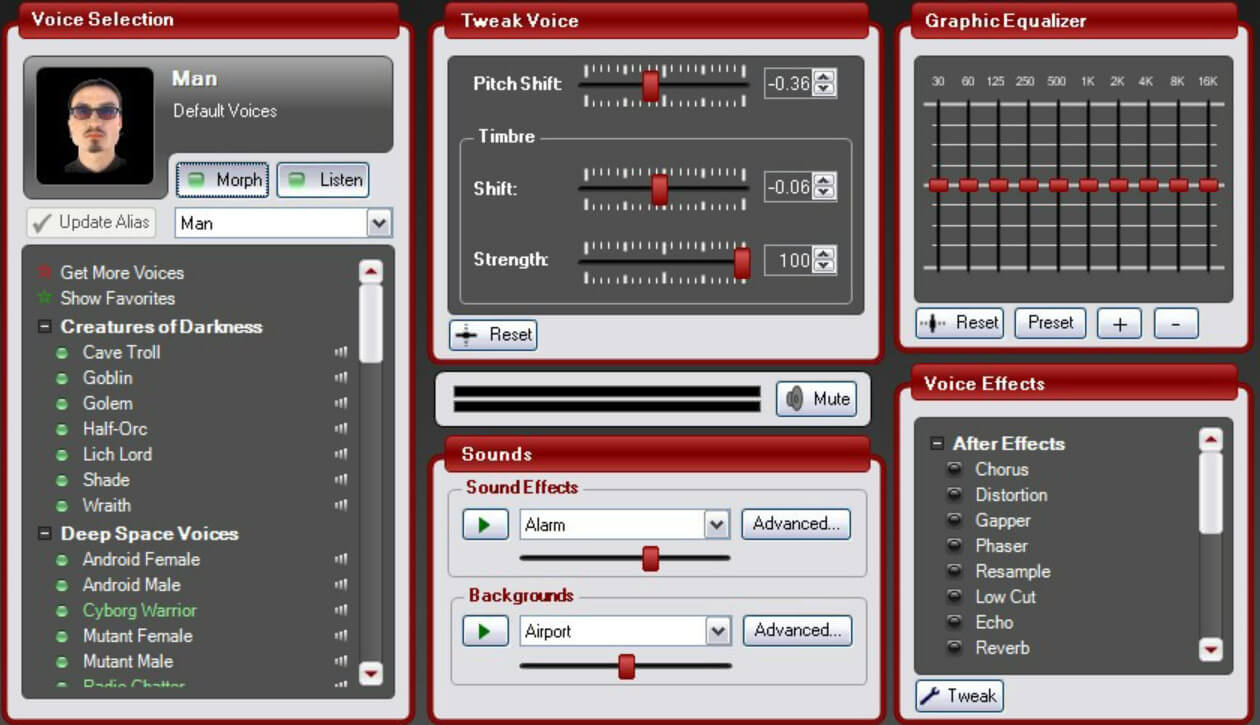 3.3 Clownfish:
Any system that uses a microphone can use a Clownfish voice changer and work seamlessly with several platforms, including Steam. On Clownfish, you won't get a list of ready-to-use voice-changing effects. Instead, you will get a list of different choices, and then you can install them from the source.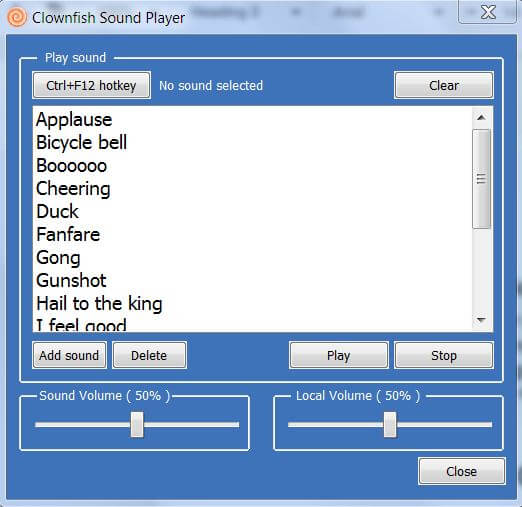 3.4 Accusonus:
Accusonus is a powerful voice changer for Windows and Mac. You can use it as a free voice changer for Steam, but the better part of Accusonus comes with a premium plan. Accusonus lets you customize the voice effects to create your unique voice by mixing a few things.
3.5 Voxal Voice Changer:
This is a free Steam voice changer compatible with Mac and Windows systems. You will have to use an external microphone to get the best out of Voxal Voice Changer. You can change your voice in real-time or add a recorded file and make changes according to the requirements.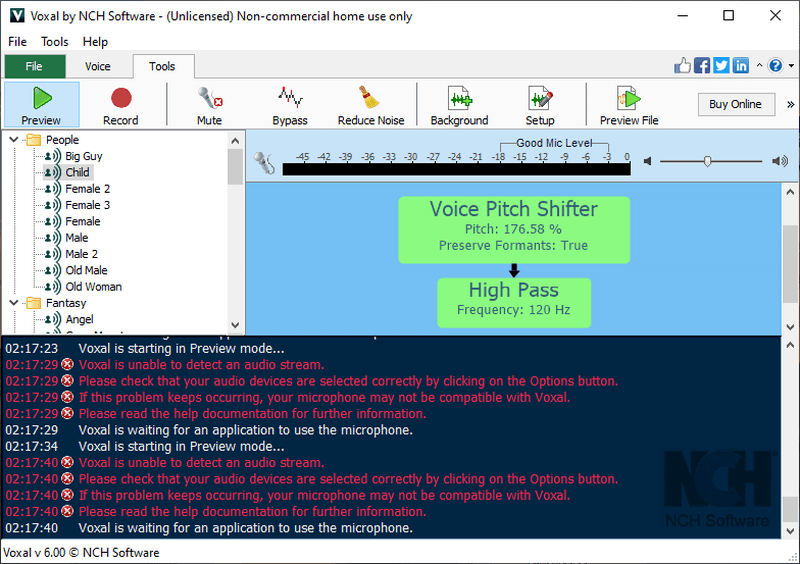 Conslusion
While all the options listed above are great and can effectively work as a Steam voice changer. But with all of them, you might face a couple of issues, which are mostly common. One of them is incompatibility with an external mic.
And that's why we recommend using MagicMic, which has full integrability with a wide range of voice-changing options. In addition to this, MagicMic also gives you access to troubleshooting guides for every compatible platform.
Part 4: FAQs about Steam Voice Changer
1. How to ensure that my voice has actually changed before going live?
After you have applied the required voice changer, make sure to take a trial run with it. You can either record a video where you speak and then check the output to test and find out whether the customization you have applied works or not.
2. Is MagicMic available on Mac or iOS systems?
Not yet. At present, MagicMic is only compatible with Windows operating systems. However, development is underway to make a version supported by macOS.
Part 5: Final Words
A streamer, gamer, or a community member on Discord-like platforms may not always be comfortable in using their voice to communicate with the people around them. For gamers, it's a common norm to change their voice while communicating with their online friends.
So, to achieve the required voice effect, streamers can need to add a voice changer to their system. Out of all the options discussed above, MagicMic is your best shot at getting the voice you need and ensuring seamless application in your gameplay.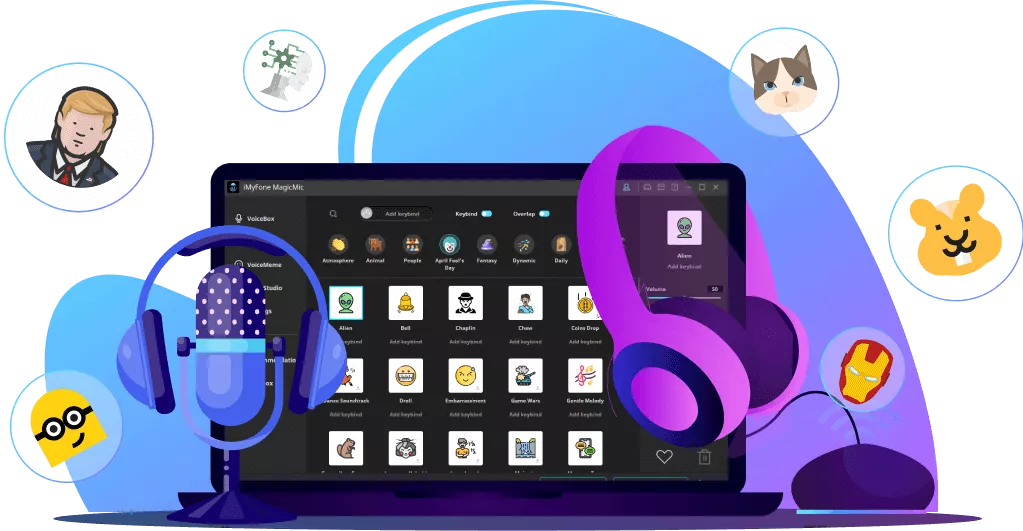 100+ Voice effects for one-click voice changing in real-time.
Huge library with 300+ Voice Effects and 150+ Voice Memes.
Sound emulator in games, live, chatting, online classes, and more.
Voice recording and audio voice changing is supported.
Voice studio lets you create any voice you like.