The Obama AI voice changer is a fascinating tool that allows you to transform your own voice into the former president's famous tone. With this AI technology, anyone can create their own Obama voice recordings, saying anything they want in his voice.
In this article, we will explore the Best 3 Obama AI voice changer which you can easily get Obama AI voice and prank your friends in real time while gaming, streaming or on the phone. Join us as we delve into the world of AI-generated Obama voice and its impact on the future of voice changing technology.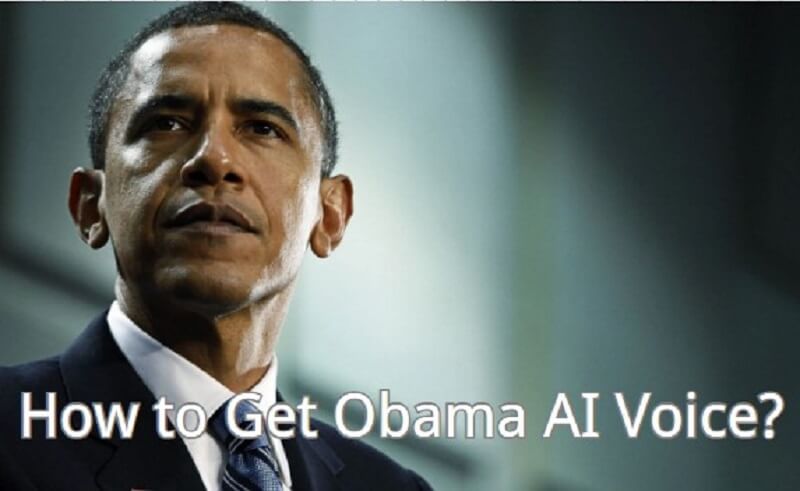 Part 1: Who is Obama?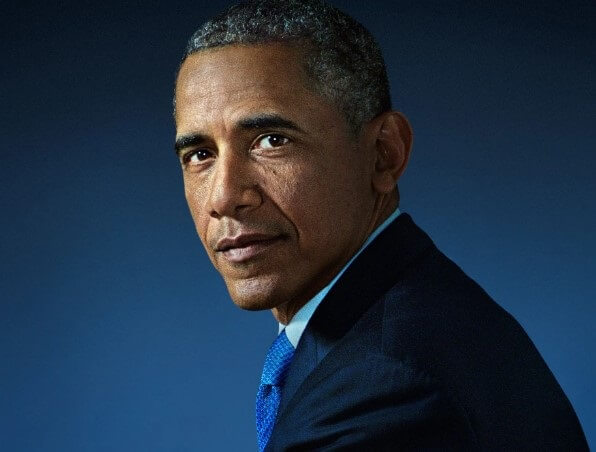 Barack Obama is a politician, attorney, and author who served as the 44th President of the United States from 2009 to 2017. Born in Hawaii in 1961, Obama is a graduate of Columbia University and Harvard Law School. Prior to his presidency, he served as a senator from Illinois and was known for his inspiring speeches and community organizing efforts. During his two terms in office, Obama made history by introducing landmark legislation on healthcare, immigration, and civil rights. Today, he is widely regarded as one of the most influential and inspiring leaders of our time.
Part 2: Best 3 Obama AI Voice Changer You Can Get!
It's simple to get the Obama AI voice - just click the button below! With the MagicMic Obama AI voice changer, you can transform your voice in real-time and sound like Obama.
MagicMic, the innovative AI voice changer software, has the ability to transform your voice into the realistic tone of former President Barack Obama. By utilizing its advanced AI technology, MagicMic offers users the unique opportunity to mimic Obama's iconic voice with unmatched realism. With a range of sound effects and customization options, MagicMic allows you to fully control your voice's pitch, tone, and cadence, resulting in a seamless and convincing transformation into the voice of Obama.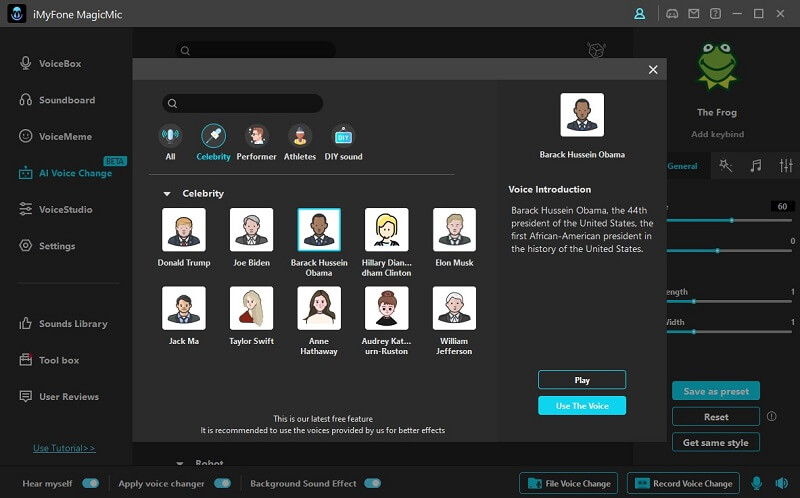 Key features of MagicMic Obama AI voice changer
Realistic Obama voice: MagicMic uses advanced AI technology to generate a voice that sounds just like Barack Obama, allowing users to mimic his iconic voice with unmatched realism.

Customizable voice settings: Users have full control over their voice's pitch, tone, and cadence, enabling them to create a personalized Obama-like voice.

Real-time voice changing: MagicMic provides real-time voice changing capabilities, automatically transforming the user's voice into the selected option.

Sound effects: The software offers 600+ sound effects to choose from, allowing users to further customize their Obama voice.

AI voice cloning: MagicMic has the ability to clone any voice with its advanced AI technology, enabling users to create a variety of unique voices.

Keybinds control: The software provides the ability to assign hotkeys or keybinds for easy and quick voice switching.

Background sound adjustment: Users can adjust the background sound to further enhance the realism of their Obama voice.

MagicMic can also be used with popular chatting apps like Zoom and Discord, and users can modify their voices to sound like celebrities such as Joe Biden or Donald Trump.

Here, you can either record your audio or upload a file and start adding effects.

It is available on Windows and Mac.
Video Guide About MagicMic Obama AI Voice Changer
Voice.ai is a free and accessible AI voice changer that offers users the ability to modify their own voice or replicate iconic voices like Obama's.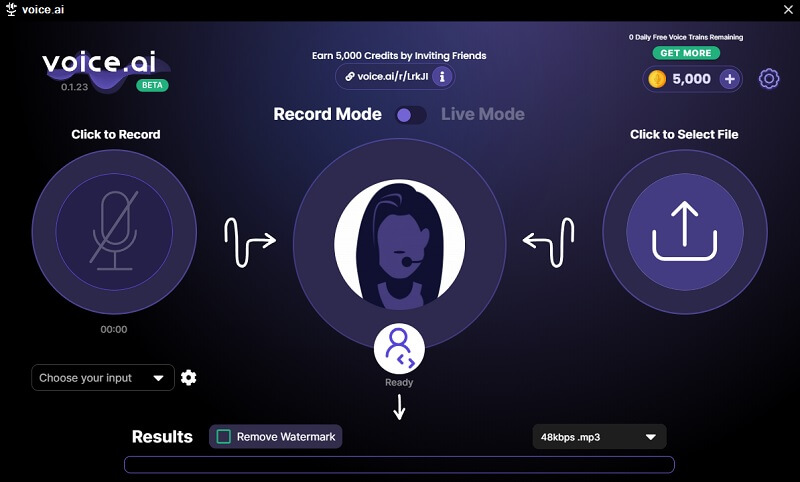 Key features of Voice.ai
User-friendly interface: With a simple and intuitive interface, Voice.ai is easy to navigate and provides efficient performance for users seeking to modify their voice or experiment with AI-generated voices.

Voice conversion: Voice.ai can convert a male voice to a female voice or vice versa, offering users more voice options.

Multi-language support: The tool supports multiple languages, including English, Spanish, French, and German, making it accessible to a wide range of users.
Voicemod is a powerful and flexible tool designed for gamers to change their voice in real time. With its wide range of voice options, it can effectively transform any user's voice, regardless of gender, to suit their desired character or role.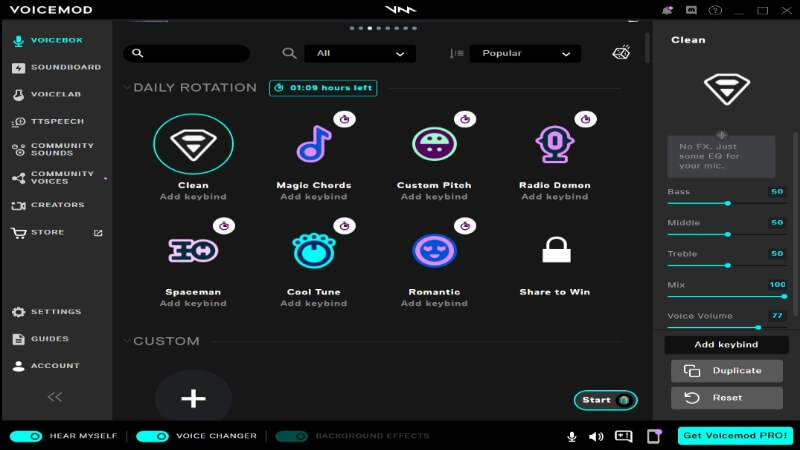 Key features of Voicemod
Voicemod provides a free trial version with restricted capabilities, and users can upgrade to the pro version to access all features.

The tool has a user-friendly and efficient interface that enables users to have complete control over their voice editing.

It includes commonly used voice editing features like chipmunk, satanic agents, alien voices, and an Xbox gamer girl voice changer.

The tool offers a range of AI-generated voices that users can choose from, including the ability to replicate the Obama AI voice.
Part 3: Faqs about Obama AI Voice
1. What is the Obama AI voice?
The Obama AI voice is a synthetic voice created using artificial intelligence technology to replicate the voice of former US President Barack Obama. And MagicMic has realized the one-to-one reproduction of Obama's voice through AI technology, so that you have a better experience whether in the game or in the live broadcast and video
2. How was the Obama AI voice created?
The Obama AI voice was created using deep learning techniques that analyzed and processed audio recordings of Barack Obama's speeches and interviews. The AI model was trained to generate a voice that closely matches Obama's speaking style and vocal characteristics.
3. What is the purpose of the Obama AI voice?
The Obama AI voice can be used for various applications, including creating audio content, virtual assistants, and voice assistants. It can also be used in situations where Obama's voice is needed, but he is not available or cannot record a message.
4. Is the Obama AI voice available for public use?
Yes, the Obama AI voice is available for public use under the terms of the Creative Commons Attribution-NonCommercial license. However, it is not authorized for commercial use without permission.
5. Is the Obama AI voice indistinguishable from the real Barack Obama's voice?
While the Obama AI voice is remarkably similar to the real Barack Obama's voice, it may not be entirely indistinguishable. Listeners with a keen ear may notice subtle differences between the AI-generated voice and the real voice of Barack Obama.
Final words
Overall, the Obama AI voice changer is a fun and distinctive tool that allows for unique expression online. Its realistic voice modification capabilities and user-friendly interface have made it increasingly popular in a variety of applications.
Whether you're looking to add some humor to your videos or spice up your gaming or calling experience, the MagicMic Obama AI voice changer is a versatile and powerful tool that is certainly worth trying out. So why not experiment with it and discover how it can unleash your creativity?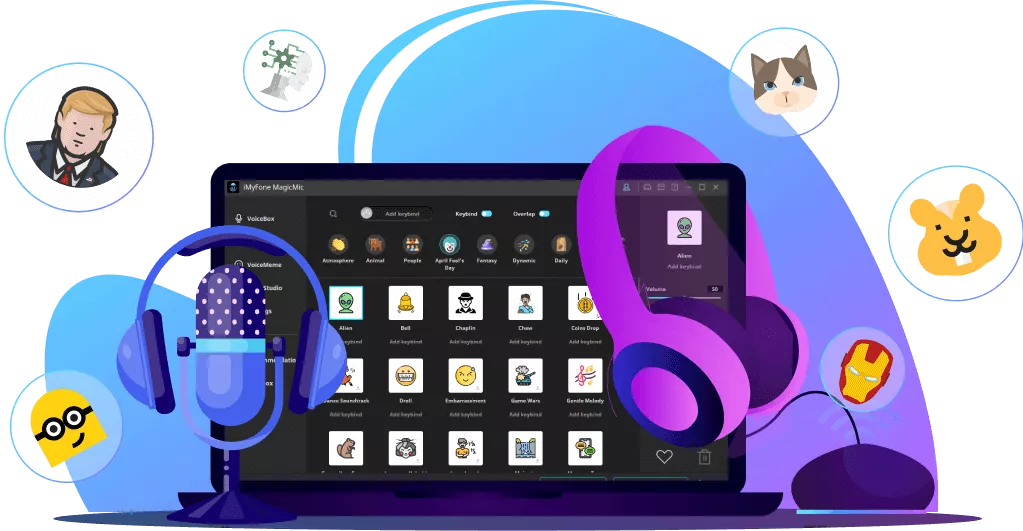 125+ Voice effects for one-click voice changing in real-time.
Huge library with 400+ Voice Effects and 150+ Voice Memes.
Sound emulator in games, live, chatting, online classes, and more.
Voice recording and audio voice changing is supported.
Voice studio lets you create any voice you like.