Roblox's admiration worldwide got upwardly mobile when Roblox voice chat was introduced. Many people got excited after hearing about the possibility of voice chat on Roblox.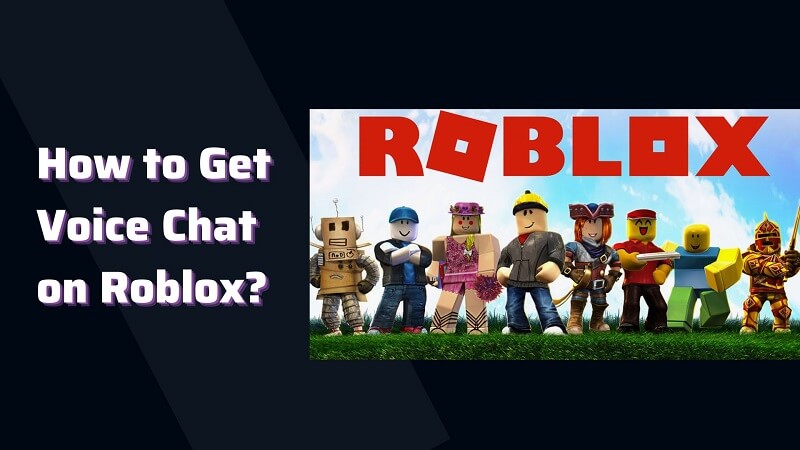 Another thing that impressed many people was the possibility of changing the voice on Roblox. Yes, you can alter your voice on Roblox and pretend that as if someone other is speaking from your ID.How to enable voice chat and get a voice changer on Roblox? Don't worry; this guide will help you how to get voice chat on Roblox.
Part 1. How to Get Voice Chat on Roblox?
Roblox is not a single game but a platform where you can explore multiple games. It is like YouTube, where you can explore ''user-generated content''.
But, in this case, you can play the games created by different game developers around the globe. Earlier, there was no voice chat available on this platform. However, in Nov 2011, the voice chat feature was introduced that allows you to communicate with your friends via voice notes.
It is a brilliant feature that allows you to have more fun playing this game. But, you'll need to enable the voice chat feature to explore it, and the process of enabling the feature is divided into a few steps.
First of all, you'll need to make sure that you're above 13 years old Roblox doesn't allow players younger than 13 years to use the voice chat feature.
Here's how to verify your age.
Step 1: First of all, you'll need to register with your account on Roblox and then navigate to Settings.
Step 2: In this phase, all you need to do is navigate to the ''Account Info'' and then hit Verify My Age''.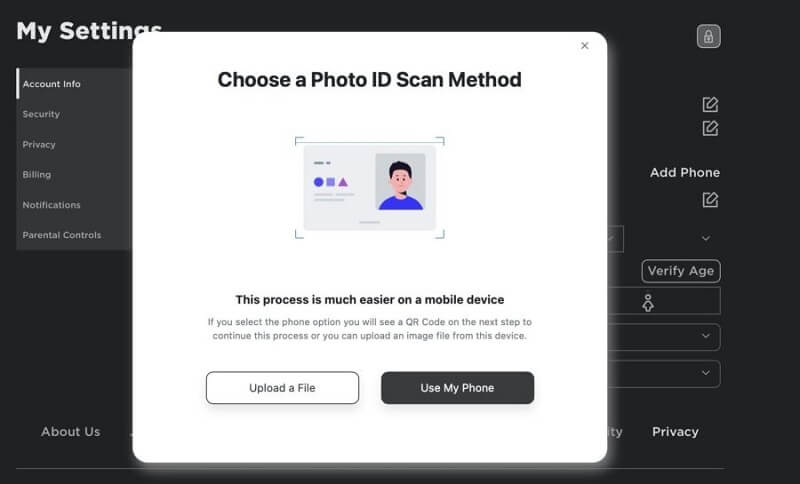 Step 3: Now, you'll see a QR code appearing in the shape of a pop-up. You can scan that QR code option with your mobile device.
Step 4: Scan your ID proof after following the instructions given on the screen. Later, you'll need to take your selfie and perform a couple of simple steps to verify your age.
Enabling Voice Chat
After verifying that you're over 13 years old, you can now enable the Roblox voice chat feature. Here's how to do it.
On PC
If you're using a PC, you'll need to find a gear icon and then navigate to the Settings icon from the drop-down menu. Next up, you'll need to visit the Privacy icon. Later, you'll need to enable the Spatial Voice Chat option.
On Mobile
After launching the Roblox, you'll need to hit the circle with three dots and navigate to the cog icon afterward. Next up, you'll need to enable the feature after tapping the Privacy icon.
After enabling the voice chat feature, you can easily do voice chat with your friends. However, you'll need to make sure that the people you're sending your voice chat also to age more than 13; else, they won't be able to receive your message.
Note
How to Do Voice Change on Roblox Voice Chat
MagicMic Voice Changer [Editor's Choice]
If you're looking for an appropriate voice changer to alter your voice on Roblox, iMyFone MagicMic is the right option.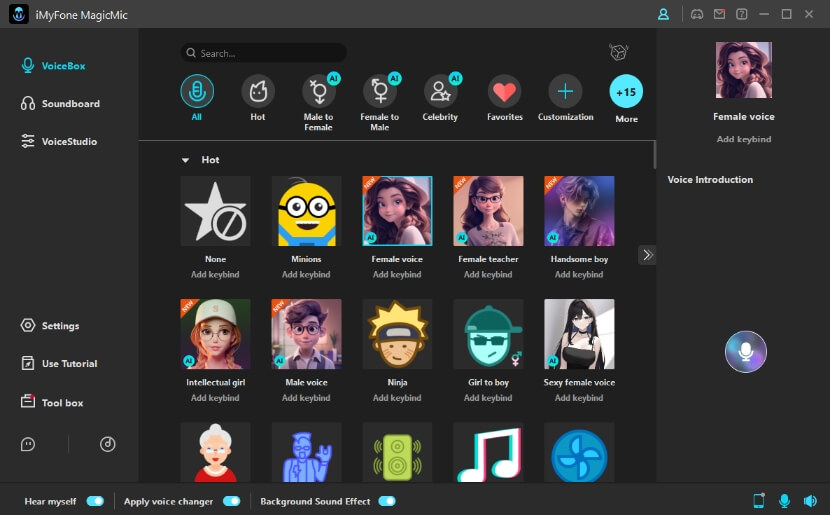 The way MagicMic offers the mesmerizing voice filers and sound effects makes it one hell of a voice changer. Another standout thing about MagicMic's flexible and incredible user interface is another standout thing, aside from gigantic sound effects and voice filters.Despite being a highly professional voice changer, MagicMic makes things pleasing to the eyes, meaning even newcomers can explore MagicMic's features without any fuss.
OS: Mac and Windows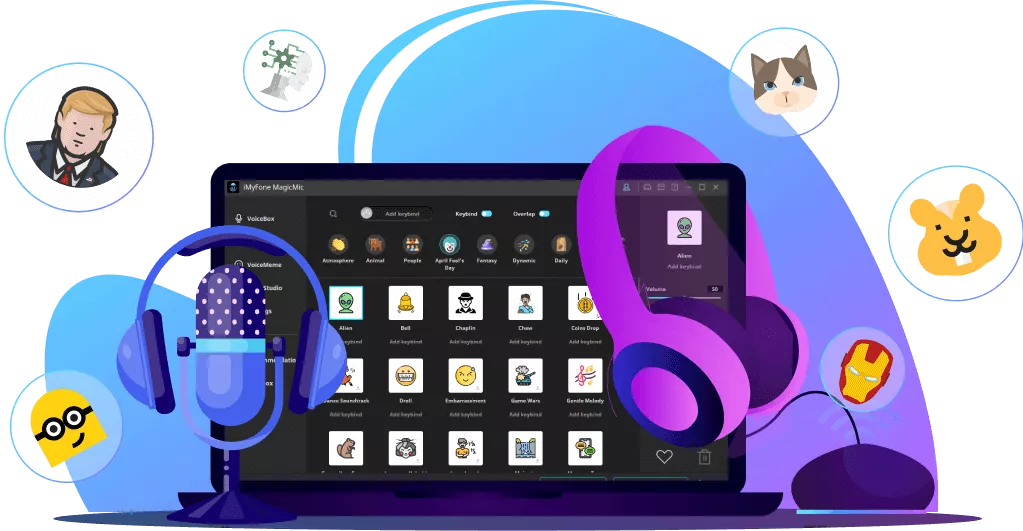 100+ Voice effects for one click voice changing in real-time.
Huge library with 300+ Voice Effects and 150+ Voice Memes.
Sound emulator in games,live,chatting,online class and more.
Voice record and audio voice changing are supported.
Voice studio lets you create any voice you like.
Steps to do Voice Change on Roblox:
Step 1: Download iMyFone MagicMic
After visiting the iMyFone MagicMic website, you'll need to install the latest version and launch the software afterward.
Step 2: Select Input and output device
You'll need to select a Microphone and headphones as your input and output devices in this phase.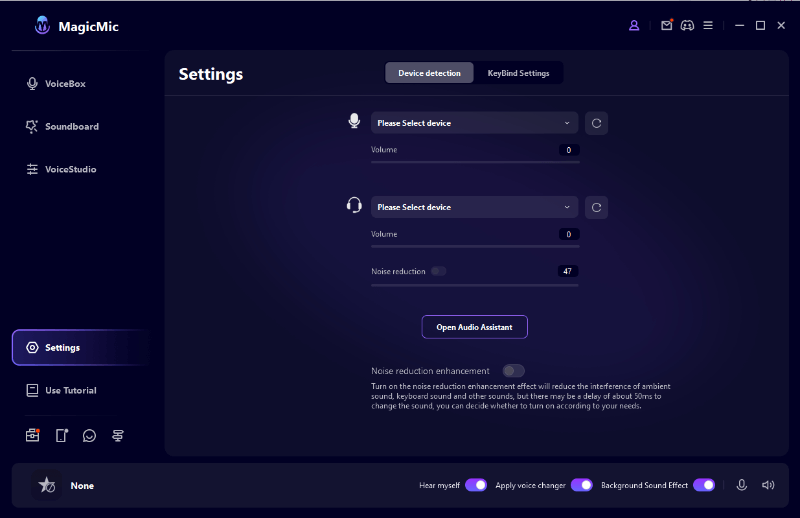 Step 3: Select Voice Filter
You'll need to tap the ''Voice Changer'' icon and select the voice filters you'd like to use while speaking on the microphone.
Moreover, you can select a sound effect you'd like to use in the background. You can also import the sound effect from your PC gallery by tapping' '' Voice Meme''.
Step 4: Launch Roblox
Now, all you need to do is launch Roblox and navigate to its settings. Next up, you'll need to select Voice Changer Virtual Audio Device as your input device.
Next up, you'll need to speak while interacting with your friends on Roblox, and MagicMic will play a voice filter instead of the voice you selected earlier.
Conclusion
Enabling the Roblox voice chat is pretty straightforward as you'll only need to verify your age, and you'll be able to explore the voice chat feature.
However, if you want to change your voice on Roblox in real-time, you've got iMyFone MagicMic. It is a mind-blowing voice changer that allows you to change your voice and make it sound like any character you'd want.