GTA V is a popular action-adventure game online with amazing GTA V voice actors that make you love the game even more. In 2020, GTA V has scored the second best-selling game of all time having sold over 120 million copies.
The article explains more about the game, the GTA V characters as well as how to change voice characters in the game. Unfortunately, GTA V is not crossplay but there is an exception to this rule as those who use Epic Games can play with other players on Steam and PC platforms.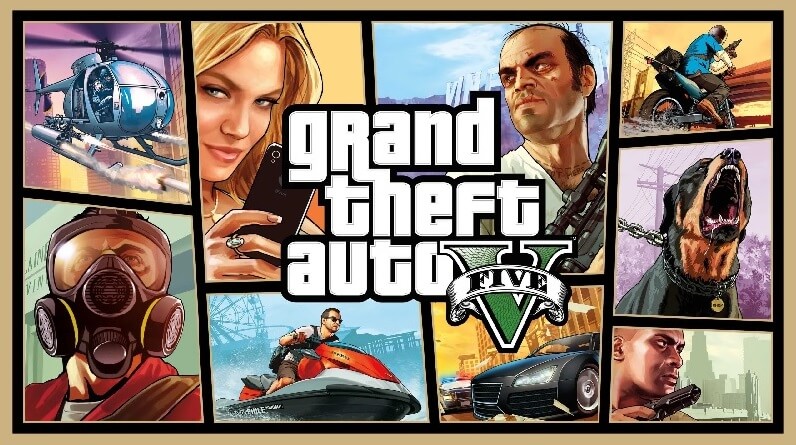 What is GTA V? Is It Cross Platforms?
Grand Theft Auto V, GTA V, is an action-adventure game that was developed in 2013 by Rockstar North and published by Rockstar Games. The game features a young street hustler, Franklin Clinton, a retired bank robber, Michael De Santa, and a terrifying psychopath and drug dealer, Trevor Philips, who land themselves in trouble, and are forced to pull up a series of dangerous heists to survive in the city of Los Santos where they cannot trust anybody, least of all each other.
The game can either be played from a third-person or first-person perspective and involves the players navigating the city of Los Santos either by foot or by vehicle. The story is based on the heist sequence, and many missions involve shooting and driving gameplay.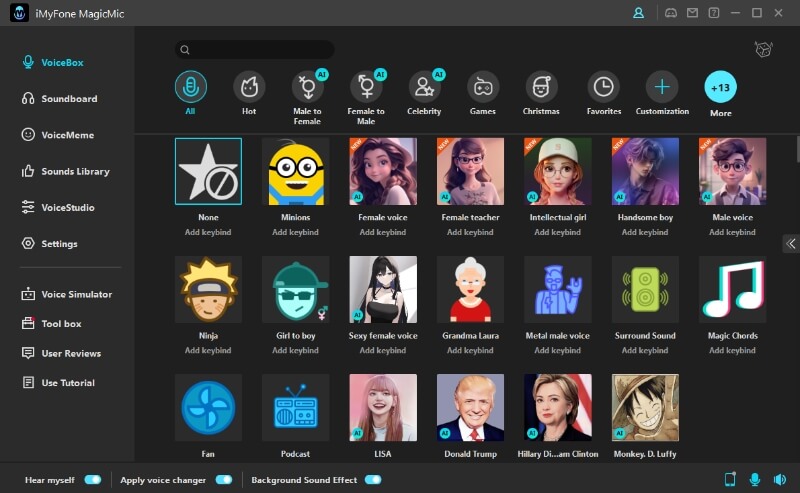 Is GTA V cross-platform? Cross platforms are common features in recent multiplayer games. The current version of GTA V, however, is not cross platform, for example, those who use an Xbox cannot play with those that use a PlayStation or a PC. Further, you cannot play with someone using a PlayStation 4 when you have a PlayStation 5. An exception to this rule is that those who use Epic Games can play with those on Steam and other PC platforms.
Top 5 Popular Characters in GTA V
GTA V features several characters, below are some of the top characters in the game:
1.Trevor Philips
Among the iconic GTA V characters, Trevor Philips is at the top of the list. He is portrayed as a crazy man living in a beaten-up trailer, interested in drugs and alcohol, and furiously takes out his rage whenever possible. When you keenly engage with his character, you meet a man who feels betrayed and hurt. He genuinely cares for his friends and wants to keep them safe always.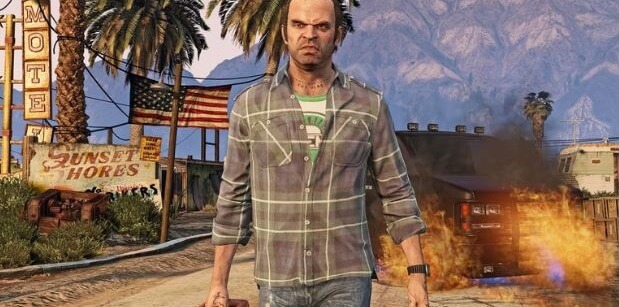 2. Franklin Clinton
The next famous character in GTA V is Franklin Clinton. He is the central character in GTA V and morally the best member of the heist crew. He is the first character you interact with, the main focus of the three final missions, and the one who survives until the end. He is first introduced as a small-time criminal but gradually develops into a well-rounded mature man. Franklin Clinton is simply a kind and likeable guy.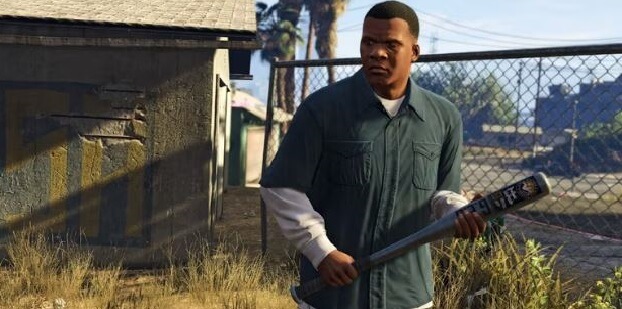 3. Michael De Santa
From the events of GTA V, Michael De Santa had been put into witness protection and was enjoying a wealthy life with his family before being dragged into the game's criminal activities. He is more of the family man in the main Heist crew.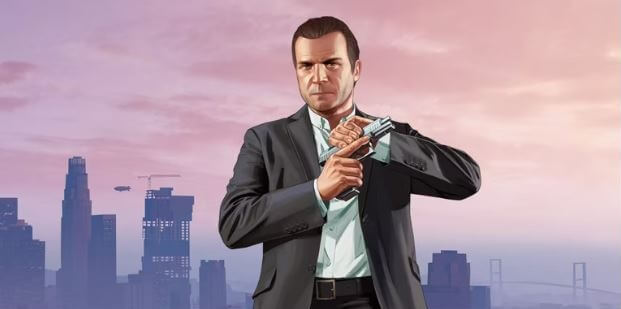 4. Lester Crest
Lester Crest, another of the GTA V characters, is a creepy, sniveling man, though his morals are straight. Michael protects him from the FBI, and in turn, Lester made sure that Michael's fake death remains a secret. He is a genius and hence acts as the mastermind behind the game's large-scale heists.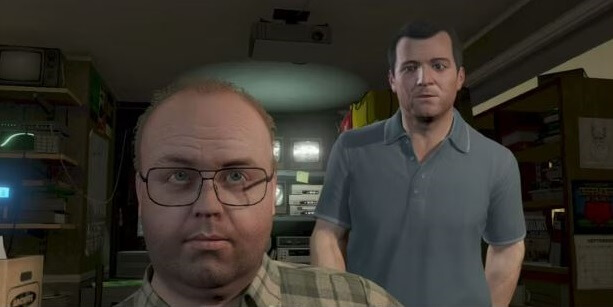 5. Lamar Davis
Lamar Davis is known for his use of grammar-focused language, and his fans were finally reunited with him during the 'Deathwish' ending. Lamar Davis and Franklin remain engaged in gang-based jobs throughout the GTA campaigns.
How to Change Voice into Characters in GTA V?
MagicMic voice changer for GTA V
MagicMic allows you to create a wonderful online experience with a natural voice of your choice. Some of the key features of MagicMic include the following:
Features:
MagicMic allows you to easily get started and changing your voice is as simple as one click.

It supports voice recording and audio file voice change.

MagicMic provides over 400 different voice effects as well as over 200 voice memes to use on your favorite program.

There exists a sound emulator directly in games and other applications.
Top 3 Popular Voices on MagicMic
Discussed below are some of the most popular voices on MagicMic:
1. Minion Voice feature
The voice embodies child-like behavior, their signature being a gibberish language that can make anyone burst into laughter. Minion voice is a great way of spreading happiness and humor to those around you.
2. Paimon voice feature
The voice future embodies an inherent cuteness and bossy personality that always takes the third person. Paimon voice feature gives the impression of a demonic overload masquerading and at the same time, a demonic little fairy.
3. Ice king voice feature
Originally, ice king was depicted as an evil but incompetent wizard who was obsessed with kidnapping princesses but later found to be a lonely man driven insane by a magical crown that gives him ice powers.
Top 3 Sound Effects/Soundboards
MagicMic is home to over 200 sound effects. Discussed below are some of the sound effects available on MagicMic:
1.Bruh sound effect
The sound effect refers to the soundbite of a person vocalizing the word "Bruh" in a disappointed manner. The Bruh sound effect ironically portrays the feelings of frustration and being let down, while the name was spread as a textual reaction.
2.Vine Boom sound effect
The sound effect refers to an echoing "boom" sound which is often used to emphasize shock and surprise.
3.Mario sound effect
The Mario sound effect refers to a "punching sound" which is often used to engage the audience, enhance values as well as carry trivial information.
Top 3 Voice Meme
The top 3 most hilarious voice memes on MagicMic include the following:
1.Quandale Dingle voice meme
Quandale Dingle voice meme went viral shortly after the creator started posting a series of memes based on screenshots of a computer linked to the creator himself. People later loved his voice across social media pages and started reposting it. The screenshots have mostly been used to design disfigured memes featuring black people.
2.E-girl voice meme
E-girl is a combination of the word "electronic" with "girl". The label generally represents people with a large presence online and prefer a specific style influenced by goth, KPOP, o skate culture.
3.Trump voice meme
The famous "Bomb, bomb, bomb, bomb" voice meme was generated by Trump as he referred to suicide bombings and shootings in Jakarta that left seven people killed, including five of the attackers. There have been plenty of Trump's "bomb, bomb, bomb, bomb" memes that have since then circulated the internet.
Final Words
The article captures the important bits you need to know about GTA v voice actors and the role they play in the game. The action-adventure game is an excellent way to connect with players around the globe.
The article further explains how you can change your voice for characters in GTA V, and without a doubt, MagicMic is our best shot. The voice changer is an amazing soundboard that allows you to enjoy an unforgettable voice-changing experience and voice memes for games on both Mac and Windows. Do not miss out on the fun, download and install MagicMic voice changer today!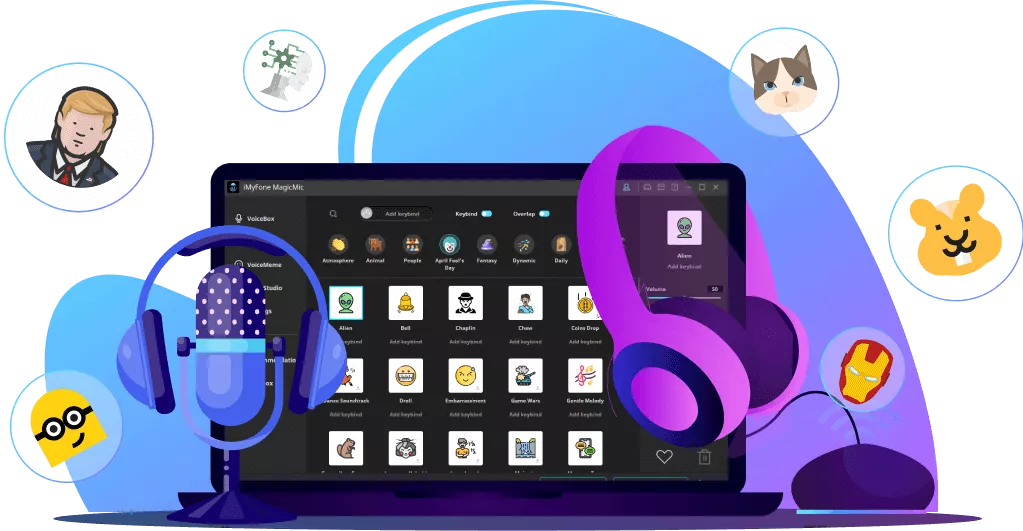 125+ Voice effects for one-click voice changing in real-time.
Huge library with 400+ Voice Effects and 150+ Voice Memes.
Sound emulator in games, live, chatting, online classes, and more.
Voice recording and audio voice changing is supported.
Voice studio lets you create any voice you like.