Are you looking for Lana Del Rey AI voice to make trendy AI cover, make text to speech conversion, or conduct real-time voice change? If so, you've landed in the right place!
Whether you are a die-hard fan of her, or a content creator desiring to go viral on social media platform making popular Lana Del Rey AI cover, this article can get you covered!
In this article, we will introduce the best Lana Del Rey AI voice generator to get her iconic voice, for making AI cover, text to speech or real-time voice change.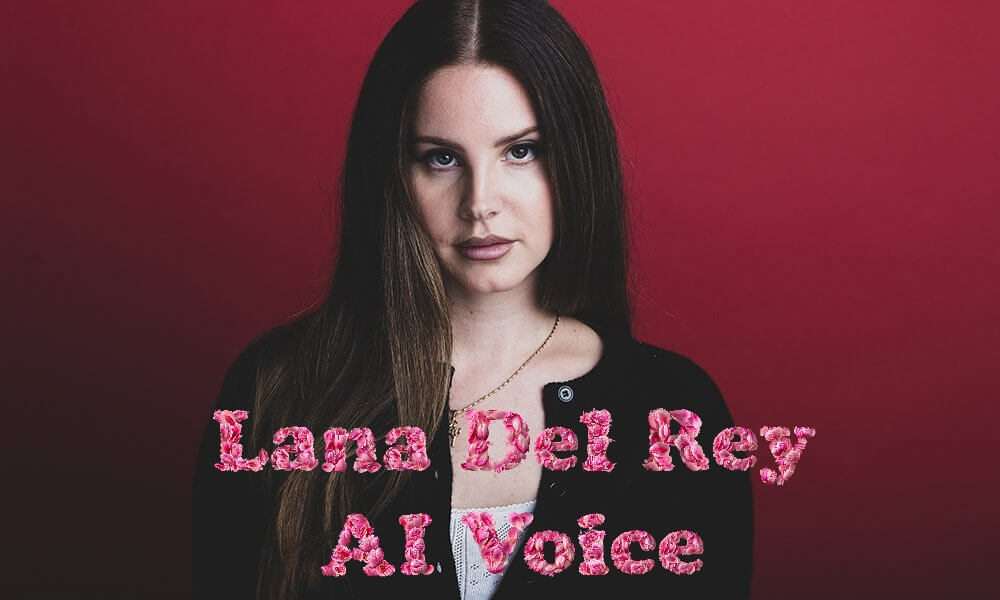 Part 1: Info about Lana Del Rey
Lana Del Rey, born Elizabeth Woolridge Grant, is an American singer-songwriter known for her haunting and cinematic music style. She began her music career in 2005 and gained popularity with her debut album "Born to Die" in 2012, which showcased her unique voice and songwriting abilities.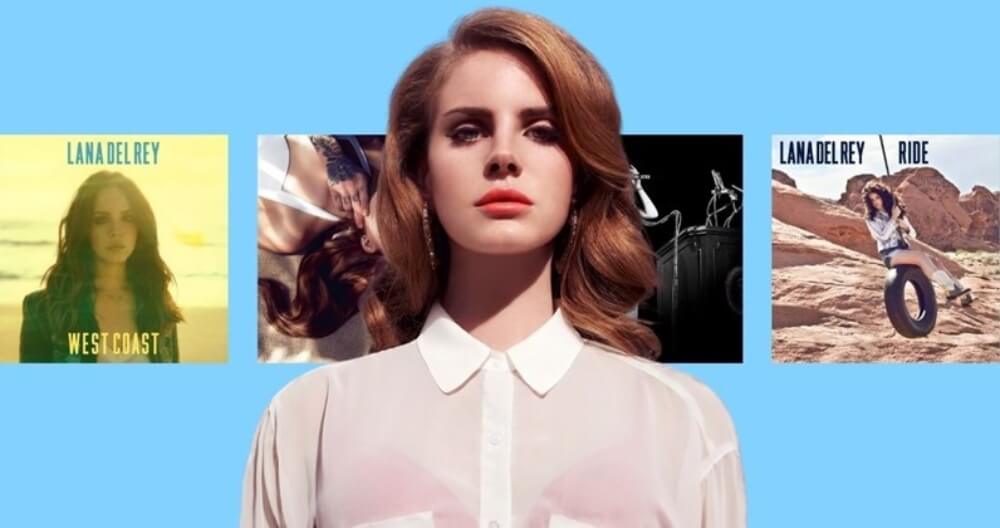 Del Rey's music often explores themes of love, heartbreak, and Americana, and she has been praised for her captivating live performances . She has won several awards throughout her career, including two Brit Awards and two Billboard Women in Music Awards, and continues to release music and tour worldwide.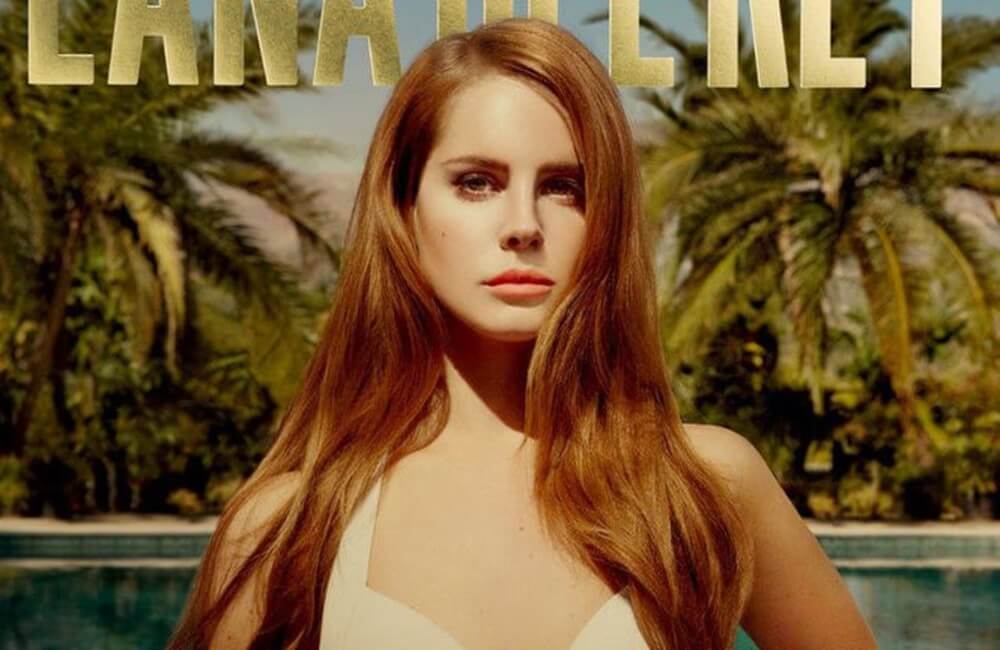 Part 2: How to Generate Lana Del Rey AI Voice for TTS and Voice Change
1) iMyFone MagicMic - Lana Del Rey AI Voice Generator
MagicMic is a powerful Lana Del Rey AI voice generator & changer that allows users to generate lifelike Lana Del Rey AI voice and modify their voice in real-time during online calls, gaming and streaming. With MagicMic, users can experiment with various voice effects, including those that imitate famous singers like Lana Del Rey.
Moreover, it offers you 255+ AI voices for real-time voice change, 600+ voice effects and 200+ voice memes for you to elevate your content creation, gaming and streaming experience.
Key features of MagicMic
Lana Del Rey AI Voice Generator
Access over 225 voice effects,600 voice effects and 200 voice memes.

It offers real-time voice modulation for online calls and gaming, including AI-generated voices like Lana Del Rey's

Users can choose from a variety of voice effects and filters to modify their voice.

You can transform your voice to sound like Lana Del Rey, Taylor Swift, Ariana Grande, Michael Jackson or other famous singers.

It offers a user-friendly interface and easy installation process.

The software is regularly updated with new voice effects and features.
Pros:

Variety of voice effects to choose from.

Easy-to-use and setup.

Works with popular voice chat apps.

Premium soundboards, top-notch audio.

Stream Deck integration for seamless control.

Record and edit audio, customize voice effects.
Cons:

Smooth operation may necessitate a high-performance computer setup.
How to Generate Lana Del Rey AI Voice?
Step 1: Download and Launch
Download and install MagicMic software, open the app, and log in with your email for a user-friendly experience.
Step 2: Configure Input and Program Settings
Customize program settings: choose your primary microphone as input, enable "Apply Voice Changer," and activate "Hear Myself" for instant voice modification.
Step 3: Select the MagicMic Virtual Audio Device
Seamlessly integrate your altered voice by selecting Voice Changer Virtual Audio Device as the input in your preferred application.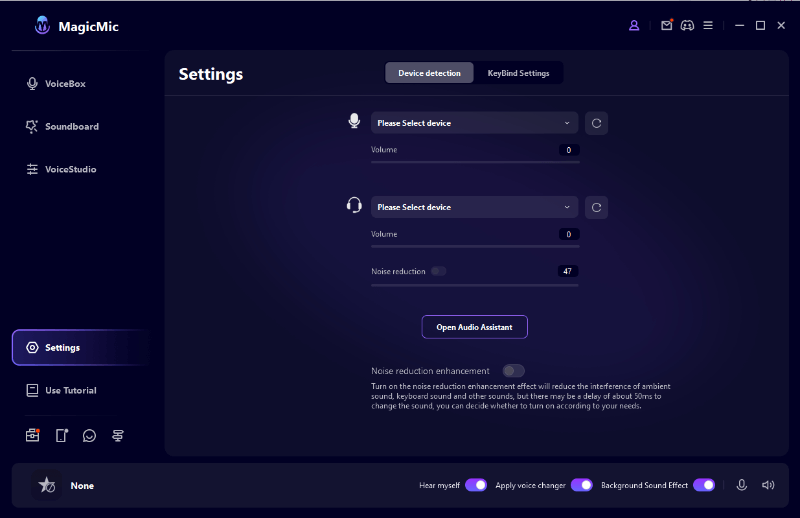 Step 4: Choose Voice and Sound Effects
Explore a vast range of voice effects in MagicMic. Try different effects and assign them to keybinds for easy and convenient switching.
Step 5: Create Your Own AI Voice
Create personalized voice effects if you can't find what you're looking for. Upload any audio clip and transform it into your desired voice. Unleash your creativity without limits!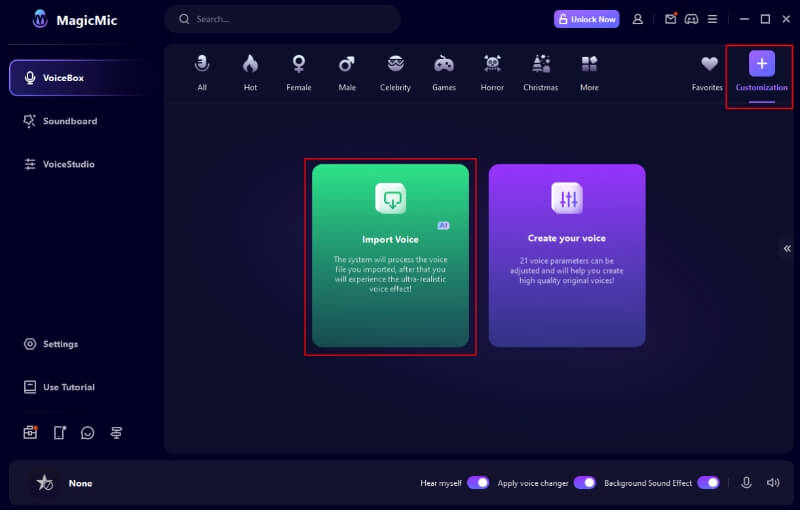 Watch the Video Below To Know More About Lana Del Rey AI Voice Changer
VoxBox, your Lana Del Rey AI voice generator, effortlessly produces her unique AI voice for text-to-speech purposes. It's your all-in-one solution for dubbing, converting text into Lana Del Rey's voice, and offering a vast library of 2000+ character voices in 77+ languages.
Furthermore, VoxBox provides access to 3200+ voices for creating text-to-speech voiceovers, spanning celebrities, singers, fictional characters, real individuals, and more.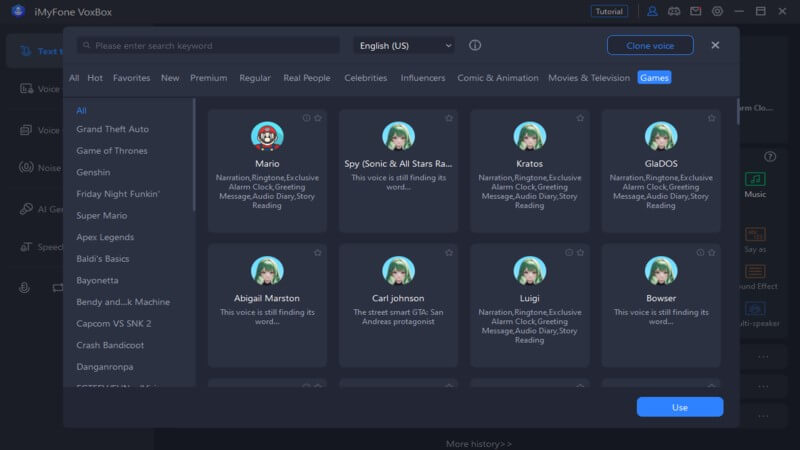 Key Features:
Advanced voice clone feature for diverse voice generation, including Lana Del Rey AI voice.

Users are given 2000+ free character counts.

VoxBox offers 3200+ voices, like fictional characters, celebrities, singers and more.

Allows to dub in 77+ languages, reaching a global audience.

More features like speech-to-text, recording, audio editing, and conversion.

Export TTS voiceovers in various formats (MP3, WAV, Ogg, etc.).

Versatile applications, including audiobooks, podcasts, content creation, and more.
Part 3: Go Viral: How to Make Lana Del Rey AI Cover Song
MusicAI – Lana Del Rey AI Cover Song Generator
Have you explored the trending Lana Del Rey AI cover songs created with her voice AI? If you're eager to produce your own Lana Del Rey AI cover and enhance your content, look no further than MusicAI.
MusicAI utilizes AI and musical composition to craft engaging covers inspired by various voice models. It simplifies music projects with text-to-music conversion and vocal separation, making use of a diverse range of AI models.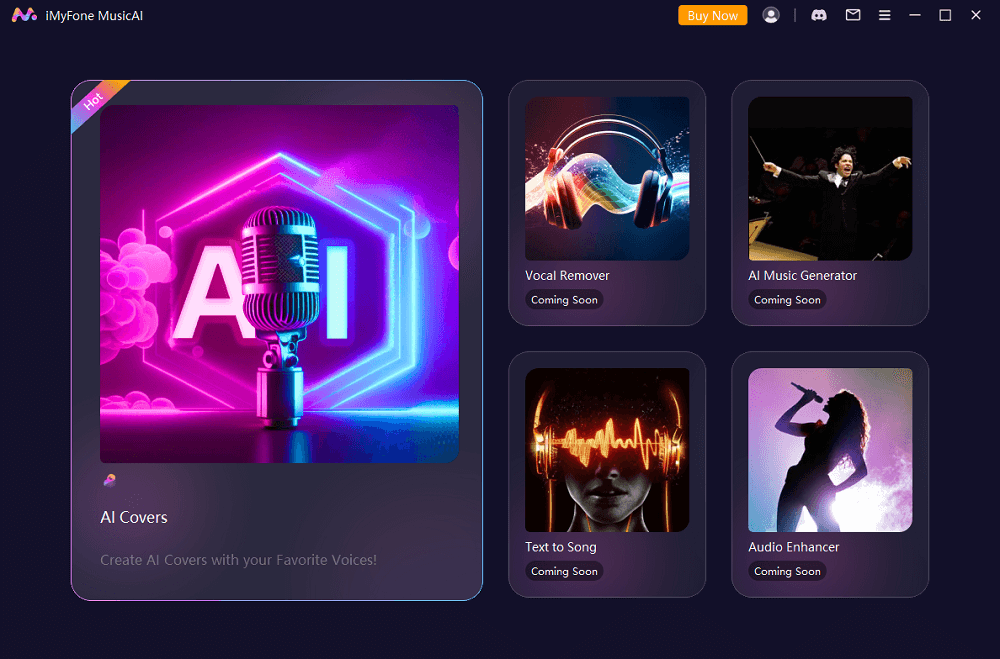 Key Features:
Generate AI cover songs with single click using AI voice models.

Attain precise separation of vocals, music, and instruments with ease.

Effortlessly enhance audio quality for exceptional results.

Export AI-generated cover songs in various formats, like WAV, MP3, and OGG.

Enjoy one-click support for text-to-music conversion.
Part 4: Lana Del Rey Songs List
Here are 10 famous Lana Del Rey songs:
1."Video Games"
2."Summertime Sadness"
3."Born to Die"
4."Young and Beautiful"
5."Blue Jeans"
6."West Coast"
7."National Anthem"
8."Ride"
9."Lust for Life" (feat. The Weeknd)
10."Mariners Apartment Complex"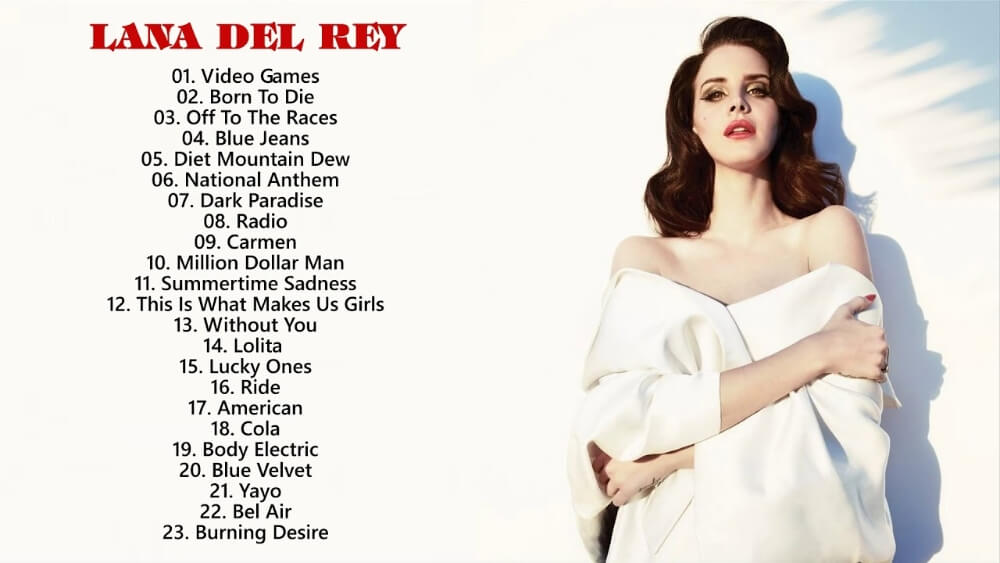 Part 5: Hot FAQs about Lana Del Rey AI Voice
1. Who is Lana Del Rey married to?
Lana Del Rey is currently engaged to Clayton Johnson, a singer and musician. They announced their engagement in December 2020.
2. Why is Lana's Instagram private?
Lana Del Rey has made her Instagram account private multiple times, citing a need for privacy and a desire to take a break from social media. In June 2021, she announced that she would be deleting all of her social media accounts, including Instagram, because she needed "privacy and transparency" . However, she has since created a new Instagram account that is currently public. It is unclear why she has made her Instagram account private in the past, but it may be related to her desire for privacy or to avoid negative comments and criticism on social media.
3. What is Lana Del Rey voice type and vocal range
Lana Del Rey's voice type is classified as a Dugazon mezzo-soprano, with a vocal range of 3 octaves and a minor third, ranging from Bb2 to F#5 to C#6 (G6) . Her voice is untrained but instantly recognizable and has become one of the most influential of her era
4. What file formats are supported by Lana Del Rey AI voice?
It supports WAV, MP3, MP4, M4A
5. What is Lana Del Rey AI Voice?
Lana Del Rey AI Voice is an artificial intelligence-generated voice replication that mimics Lana Del Rey's distinctive voice for various applications, including text-to-speech, dubbing, AI cover songs and more.
6. How can I use Lana Del Rey AI Voice for my content?
You can use Lana Del Rey AI Voice by accessing platforms or tools that offer AI voice generation services. Simply input your text or script, and the AI will convert it into Lana Del Rey's voice.
Final words
Lana Del Rey, the mesmerizing American singer-songwriter, has entranced audiences with her hauntingly beautiful voice and introspective melodies.
Thanks to the best Lana Del Rey AI voice generator, like MagicMic, users can effortlessly modify their voices and create custom Lana Del Rey AI voice, seamlessly integrating them into their preferred applications, such as making AI cover, text to speech voiceovers, or real-time voice change.
So, why wait? Download MagicMic now to gain access to realistic Lana Del Rey AI voice, freshing up your channel!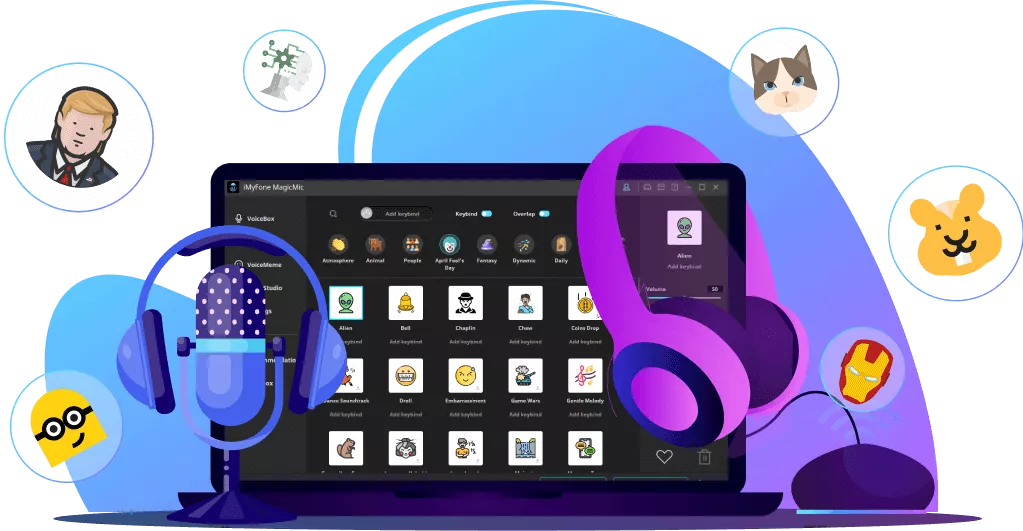 225+ Voice effects for one-click voice changing in real-time.
Huge library with 600+ Voice Effects and 200+ Voice Memes.
Sound emulator in games, live, chatting, online classes, and more.
Voice recording and audio voice changing is supported.
Voice studio lets you create any voice you like.