Text-to-speech is an advanced version, features exchanged the reading efforts for listening so that a person who has low sight or cannot read or write can listen to the AI voice generated by the software.
In this article, we will provide you with one of the best TTS tool to generate news-like AI voice. You will be guided step by step to convert the text to news-like audio, and we will provide you with a full review of that software so that you can figure out its importance.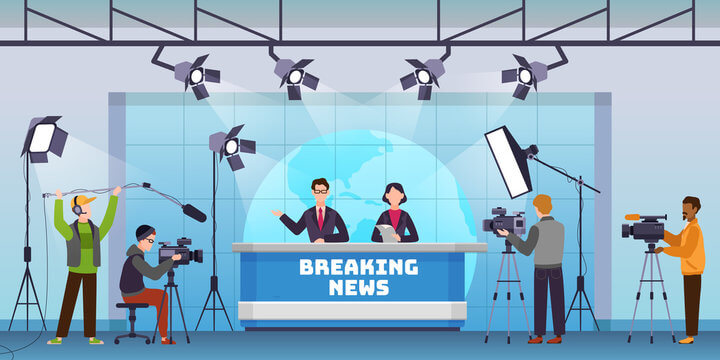 Tips
Listen to News-like Voice Generated by VoxBox.

Try it Free
Part 1:Why People Need Voiceover Software
It is a fact that most people don't like their voices or do not have the perfect tonal quality to deliver a speech. If you don't have the perfect voice to deliver the news or any podcast, you must use text-to-speech tool to create a voiceover that converts your voice into other funny voices, such as news reporter, cartoon characters, politician, and so on.
People use voiceovers on their YouTube videos for better engagement. It attracts people by talking or delivering because the audience likes a calming voice they can listen to for hours.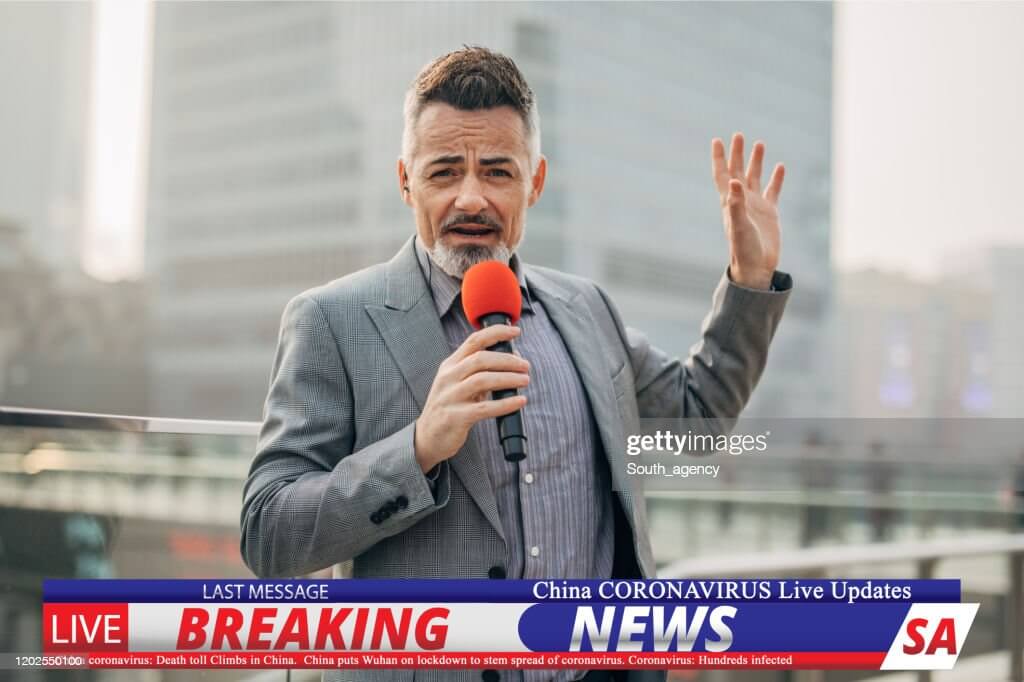 Part 2: How to Generate News-Like Voiceover
Many software is available to convert text to speech, but no one can beat iMyFone VoxBox due to its high-quality conversions. The steps to generate news-like voiceover through iMyFone VoxBox are as follows:
How To Use:
Step 1: Download and install the iMyFone VoxBox

Try it Free

Step 2: Open the software and select the Text-to-Speech option from the left sidebar of the main interface. then choose "Reporter"

Step 3:Type your content or paste, (you also could adjust parameters) then convert.
Part 3:Recommend A News Reporter AI Voice Generator- VoxBox
In this part, we will discuss advanced software that generates the news reporter's AI voice. No one can recognize that it's a generated voiceover so let's introduce the software formally and discuss its characteristics.
iMyFone VoxBox is a TTS Voice generator that can convert text into natural voices that attract users and provide a better listening experience. Plus It has a huge library of stored voices of Rappers, characters , and humans.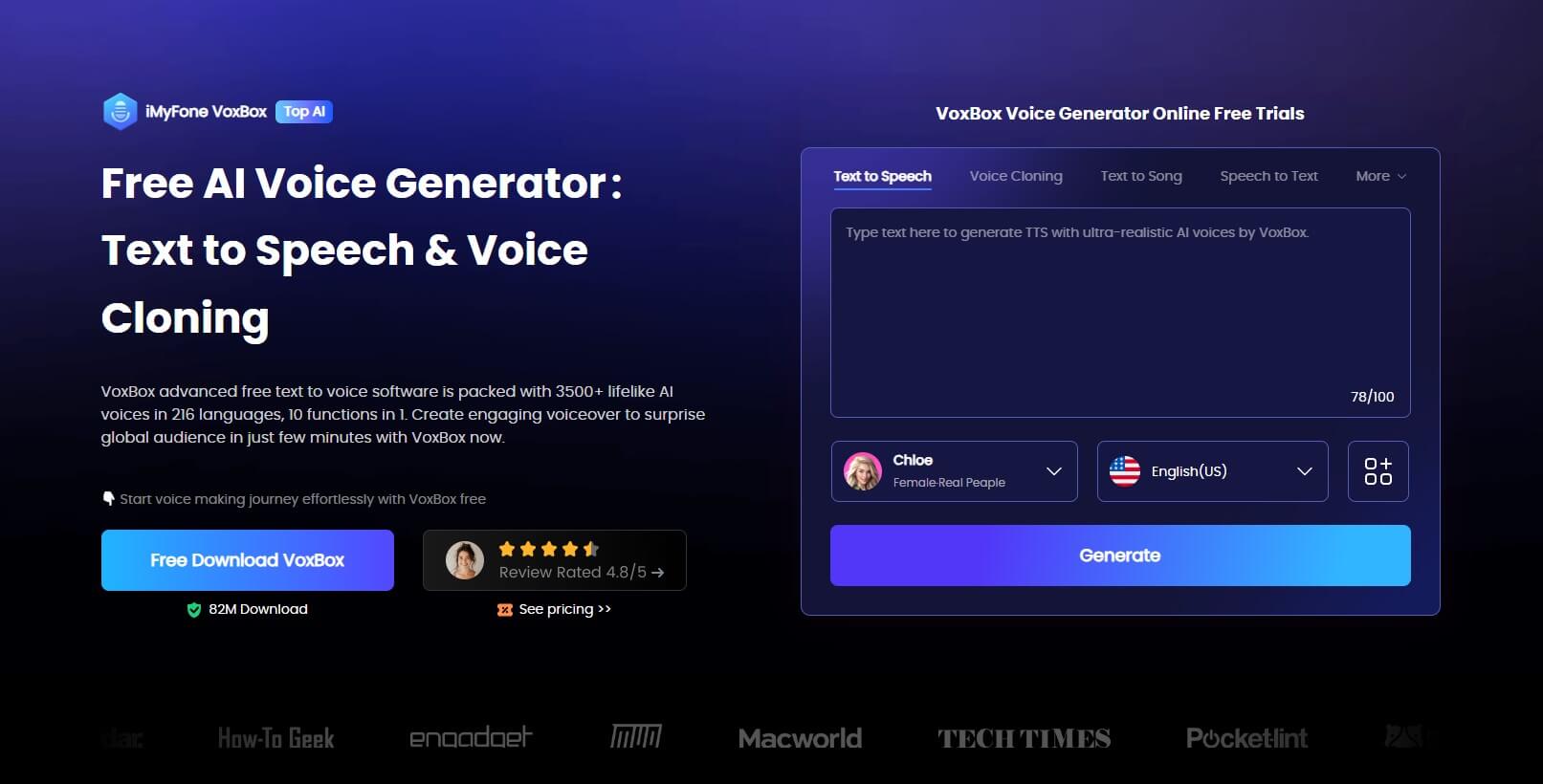 Features:
VoxBox has 3200+ voices & 100+ accents & 46+languages.

Voxbox supported Speech-to-text, Voice-clone,video convert, record, audio edit. etc

Supported adjust parameters such as Speed, Volume, Pitch, Pause,Emphasis, etc.

Supported multiple output format like WAV,OGG, etc.
Try it Free
Pros:

Simply to use & Safe and directly interface

No Ads
Cons:

Only supported Win, Mac coming soon.
Reviews:
People love iMyFone VoxBox because of its variety of languages stored in it which supports most people around the world.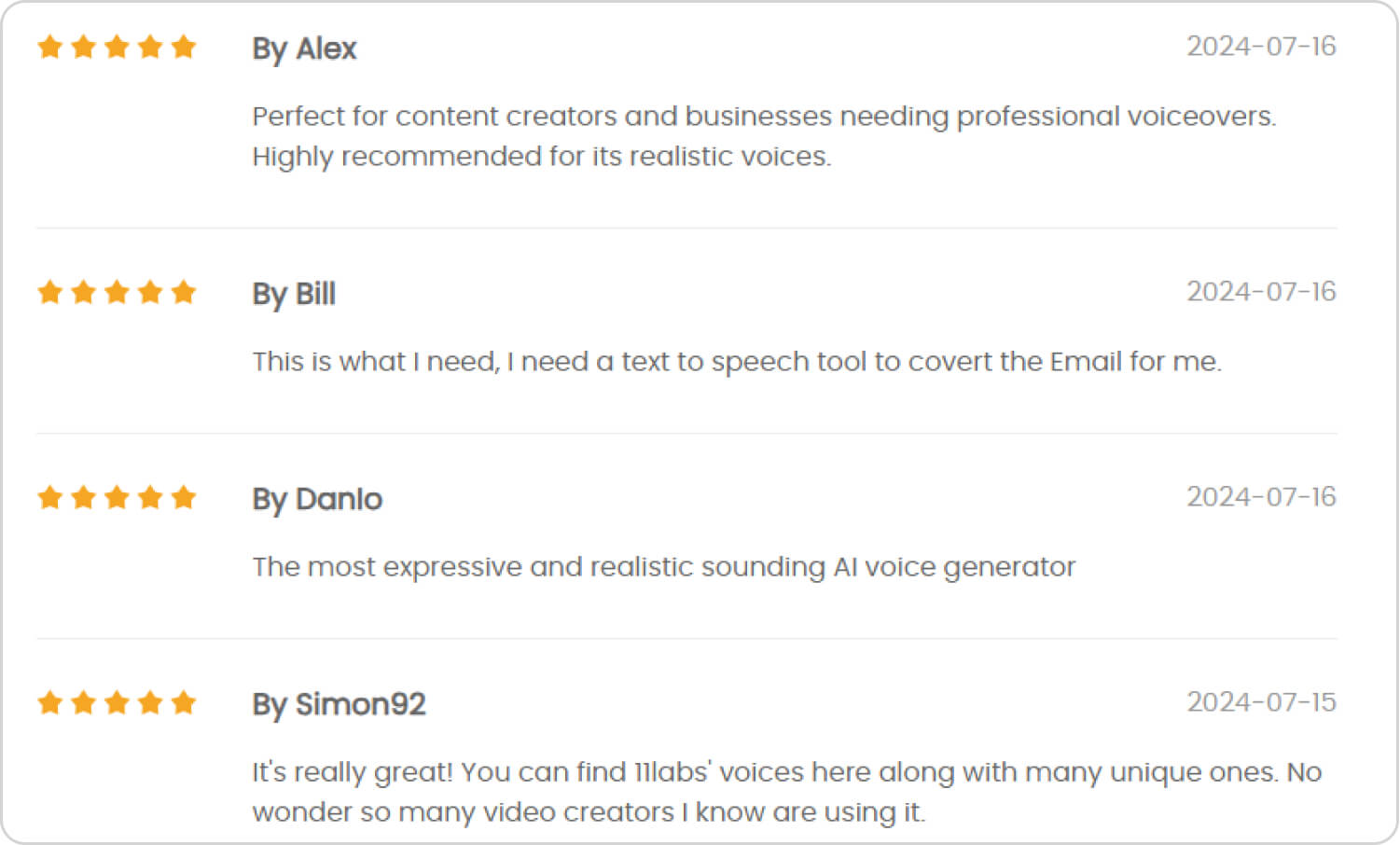 Price:
| Plan | Price |
| --- | --- |
| 1-month Plan | $14.95 |
| 1-year Plan | $39.95 |
| Lifetime Plan | $79.95 |
Watch this video to learn more about the Best TTS Voice Generator-iMyFone VoxBox:
Conclusion
If you need a professionl voice generator to make a realistic news reporter AI voice, or just want to make a voiceover for your video, I think VoxBox is the best choice, as we said before,it is not only supported 100+ accents but also supported voice of youtubers, anime, rappers, Not wait for any more, Download and install it.
Try it Free