Michael Jackson was an iconic singer, songwriter, and dancer, known as the "King of Pop." Even years after his passing, his music and image continue to inspire people worldwide. If you are opting for Michael Jackson voice changer to sound like him in real time, want to generate his AI voice to dub videos or other digital content, or desire Michael Jackson soundboard featuring his memorable quotes and sound bites from his music and public appearances, Read on, you will get to know the best Michael Jackson AI voice generator & changer to immerse yourself in the world of Michael.
In this article, we will explore the best Michael Jackson AI voice changer & soundboard, as well as voice generator, whether you are a fan, streamer or online influencer, your requirements can be perfectly fulfilled after reading this post.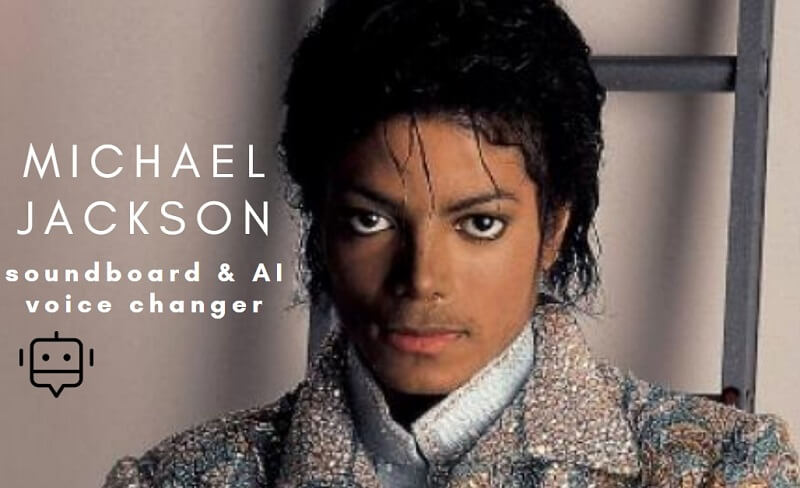 Part 1: Who is Michael Jackson? How Did He Die?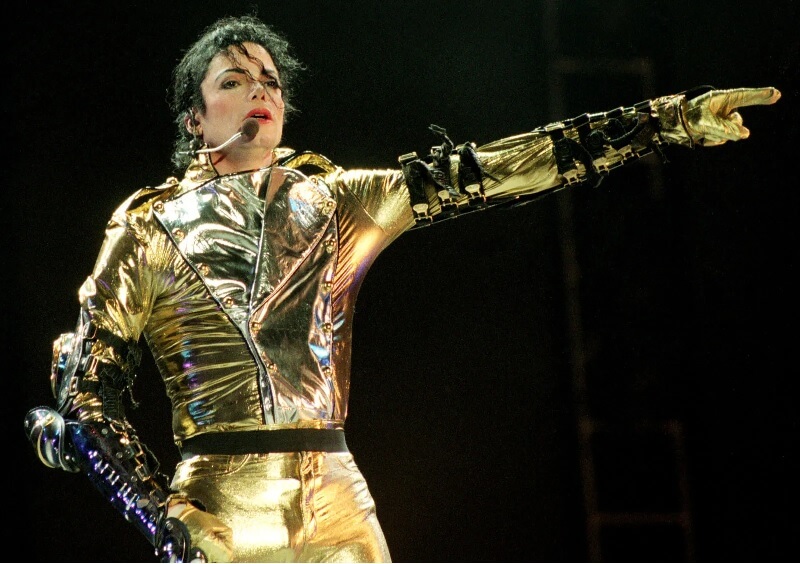 Michael Jackson was an American singer, songwriter, and dancer, who is regarded as one of the most significant cultural figures of the 20th century. Jackson started his music career as a member of the Jackson 5 and later transitioned into a successful solo artist. He is known for his signature dance moves and hit songs like "Thriller," "Beat It," and "Billie Jean."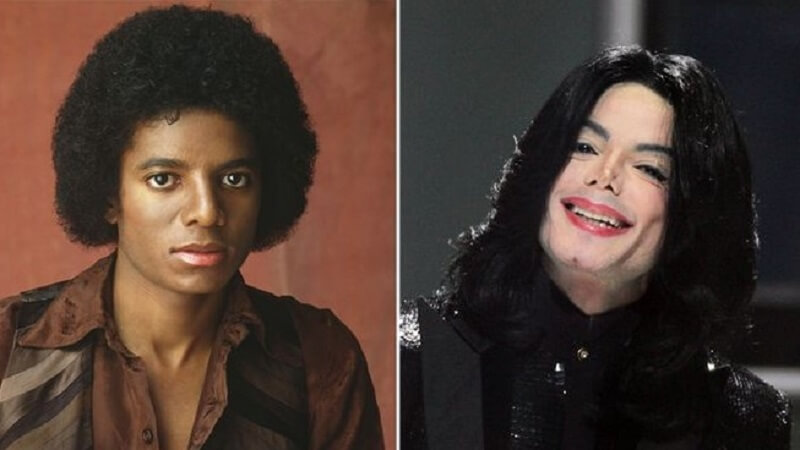 On June 25, 2009, Jackson died at the age of 50 due to acute propofol and benzodiazepine intoxication. His death shocked the world, and many fans mourned the loss of the "King of Pop." Jackson's music continues to be popular and influential today, and his legacy lives on through his many achievements and contributions to the music industry.
Part 2: Michael Jackson Voice Changer & Soundboard: Sound Like Him in Real-Time
Michael Jackson voice changer & soundboard features memorable quotes from his interviews, speeches, and songs such as "Hee-hee," "Shamone," and "It's Tito, man.", as well as Michael Jackson AI voice that can be employed to sound like him just one click on the button below, suitable for pranks, online streaming or gaming. adding a layer of realism to their pranks and memes.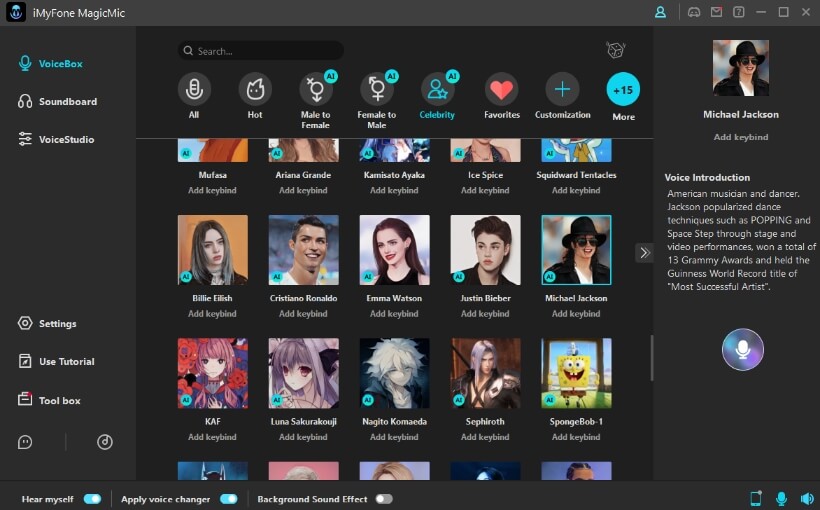 How to Change into Michael Jackson AI Voice & Get Michael Jackson Sounboard?
Step 1: Download and Launch
Install MagicMic software, log in to your account.
Step 2: Configure Input and Program Settings
Select headphones as your output device and choose a microphone as your input device.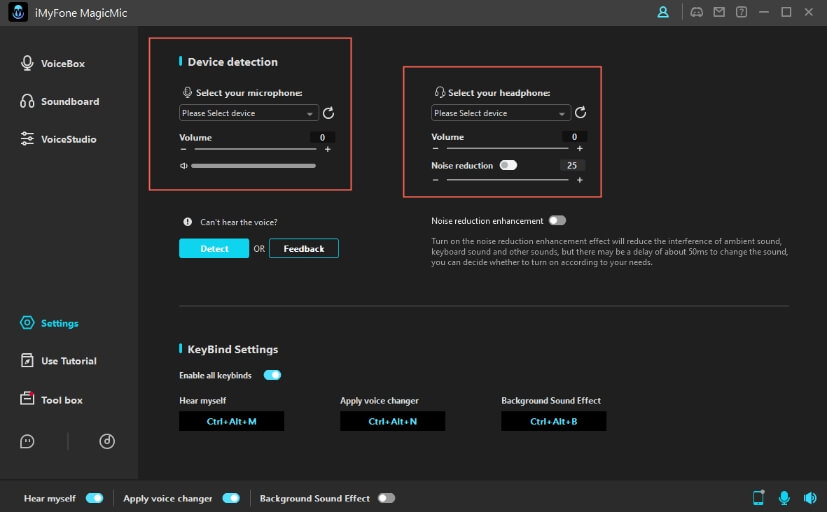 Step 3: Select the MagicMic Virtual Audio Device
Select Virtual Audio Device as input in your preferred app for seamless voice modification.
Step 4: Choose Voice to Conduct Voice Change or Explore Soundboard
Search for and select Michael Jackson AI voice and speak to your microphone, and you can also assign keybinds. If you want to gain access to Michael Jackson soundboard, click Soundboard to explore more.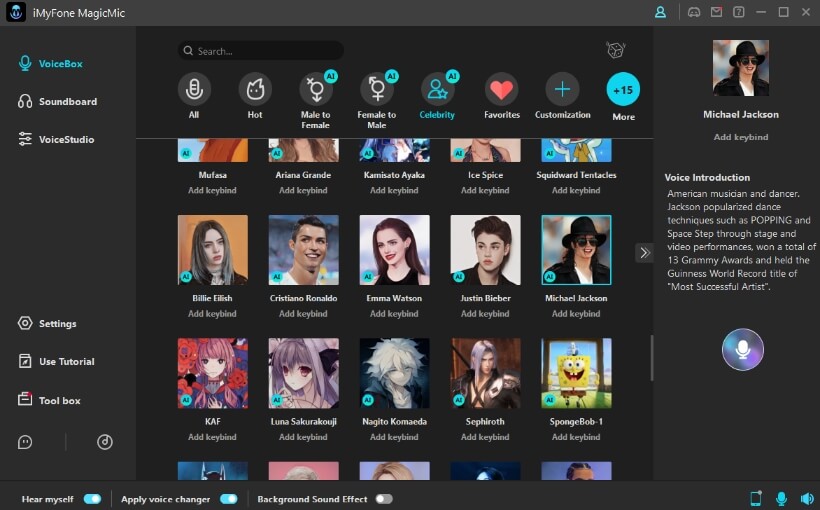 Key features of MagicMic Michael Jackson voice changer
It not only allows you to mimic the voice of Michael Jackson, but also offers the option to sound like other celebrities, including Joe Biden ,Donald Trump, Elizabeth Olsen , and many more singers like Taylor Swift, Ariana Grande, Billie Eilish.

With over 600 sound effects, 200 voice memes, and 250 voice filters, this app provides ample resources for creating entertaining pranks and memes, streaming and gaming, etc.

MagicMic's DIY sound keyboard is user-friendly for customizing your own sound.

In just seconds, this voice-changing app can link up with almost any popular online game, allowing you to modify your voice during calls.

It's a real-time AI voice changer so you can also use it with chatting apps like Zoom, Discord, etc.

It is available on Windows, Mac, Andriod and IOS.
Know more About MagicMic Michael Jackson AI Voice Changer
Part 3: How to Generate Michael Jackson AI Voice for Dubbing?
1) VoxBox - Michael Jackson AI Voice Generator
If you're a fan of Michael Jackson and interested in creating content using Michael Jackson AI voice, you may be wondering how to convert text to Michael Jackson voice. Here is Voxbox Michael Jackson text-to-speech voice generator that can replicate his iconic voice, best for making fan videos.
Moreover, it not only offers Michael AI voice, but other 3200+ voices, ranging from memorable celebrities or singers, fictional characters to influencers, and more, serving as the best option for making text to speech conversion.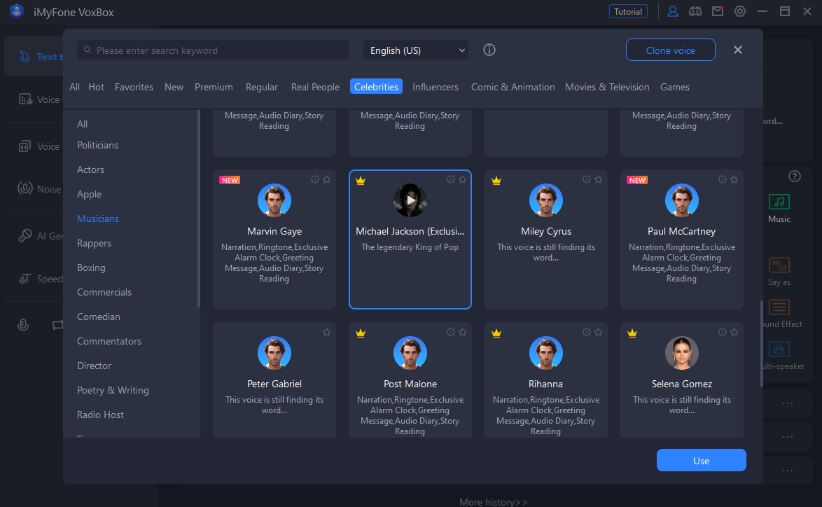 How to generate Michael Jackson AI voice in VoxBox
Step 1: Download & launch VoxBox
Step 2: Head to "Text to Speech" > "Change Speaker" to serach for Michael Jackson AI voice.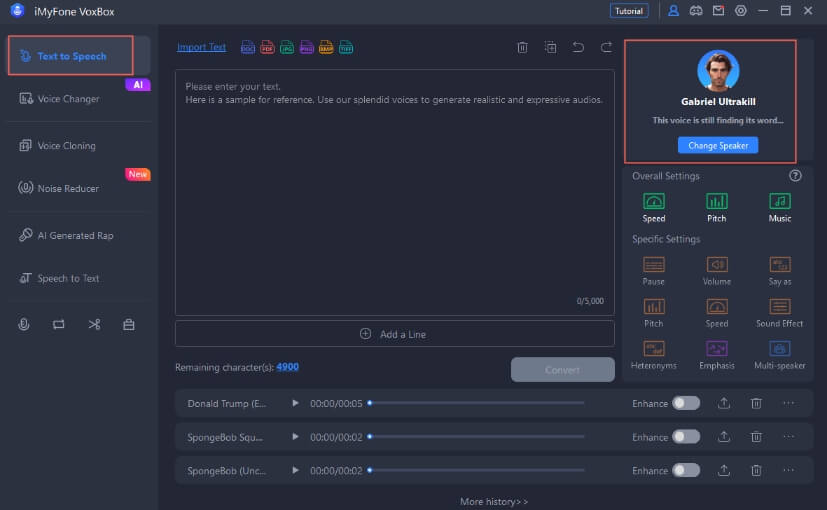 Step 3: Enter "Michael" to obtain his iconic voice VoxBox offers, and click to use it.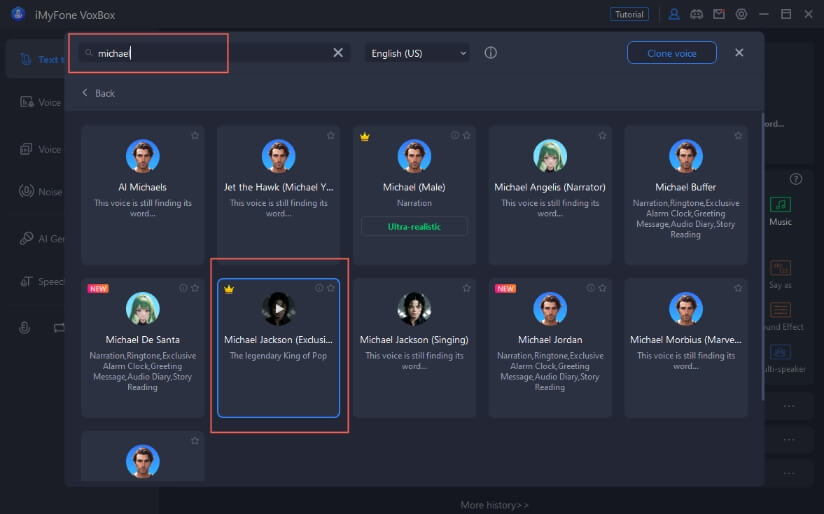 Step 4: Enter your text and click "Convert" to get the Michael Jackson AI speech.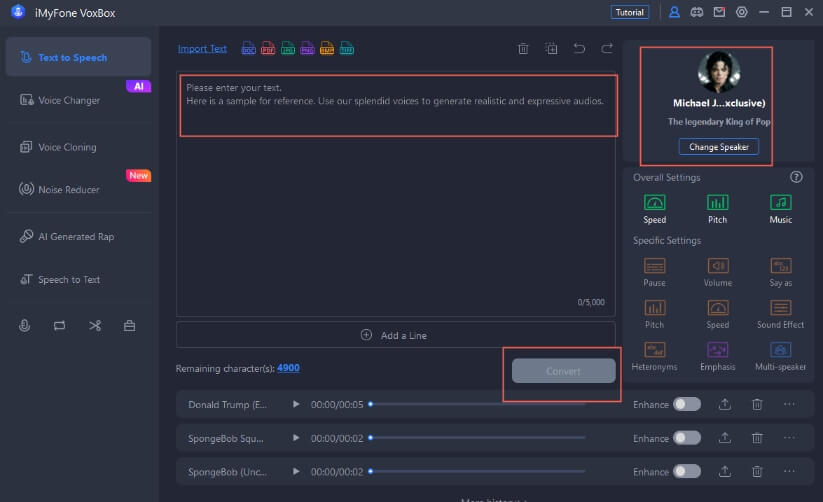 Features:
This software has 3200+ celebrity voices, including that of Michael Jackson, allowing to generate AI voice in 46+ languages and 100+ accents.

You can clip, delete, cut and trim audio, and generate AI rap from scratch with single click.

It offers text-to-speech, speech-to-text, voice recording, video conversion, and audio editing.

It comes with powerful voice cloning, with which users can gain access to any voice as they want.

You can adjust pitch emphasis, volume, speed, and pause to make AI voiceovers more natural.

The output file formats can be in various forms, like MP3, WAV, OGG, etc.
Part 4: Prince Michael Jackson II: All You Need to Know About Michael Jackson's Youngest Son
Prince Michael Jackson II , also known as "Blanket," is the youngest son of Michael Jackson. He was born in 2002 and has shown an interest in entertainment, taking after his father's passion for music and dance.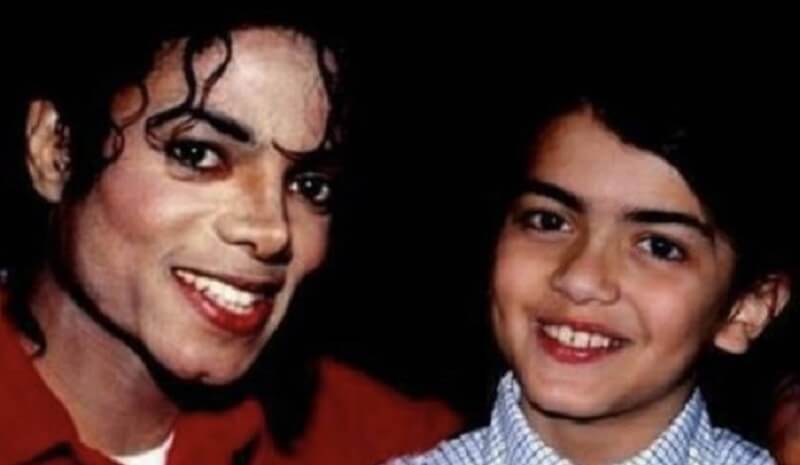 Despite being a private figure, he has made some public appearances, including attending the Michael Jackson Immortal World Tour by Cirque du Soleil in 2012. In 2019, he was involved in a police investigation after an altercation with his cousin. Despite challenges, he is part of a talented family and fans look forward to seeing what the future holds for Blanket.
Part5: FAQs about Michael Jackson AI Voice
1. What is the significance of Michael Jackson's moonwalk?
The moonwalk is a dance move where the dancer appears to be gliding backward while actually moving forward. Michael Jackson popularized the moonwalk during a performance of "Billie Jean" on the TV special "Motown 25: Yesterday, Today, Forever" in 1983. The move became closely associated with him and is one of his signature dance moves.
2. Did Michael Jackson have legal issues?
Yes, Michael Jackson faced legal challenges throughout his life. He was famously involved in a 2005 trial where he was acquitted of charges related to child molestation. He also faced other lawsuits and controversies.
3. What is the controversy surrounding Michael Jackson's appearance?
Michael Jackson's appearance changed significantly over the years, leading to speculation about plastic surgery and skin conditions. He stated that he had a skin condition called vitiligo, which caused the lightening of his skin, and he also had undergone some plastic surgery procedures.
4. How do you get Michael Jackson's voice?
Through using a Michael Jackson AI voice generator, you can get his attractive voice with ease, where you only need to choose his voice, enter your text, and click "convert" to let Michael voice anything you want, great for making fan videos and more.
Final words
In conclusion, Michael Jackson's impact on music and pop culture continues to inspire generations. With the help of AI voice changer & generator, fans can now gain access to Michael Jackson AI voice for bringing their creative thoughts into life, making Michael's music and iconic voice indelible.
Michael Jackson AI voice changer & soundboard such as MagicMic, as well as Michael Jackson AI voice generator like VoxBox, offers endless opportunities for fans to engage with his legacy and have fun in the process. Whether you're a die-hard fan or simply enjoy his music, these tools are a great way to let you sound like him and endure the influence of the King of Pop.
So why not give it a try and see how it can enhance your creativity?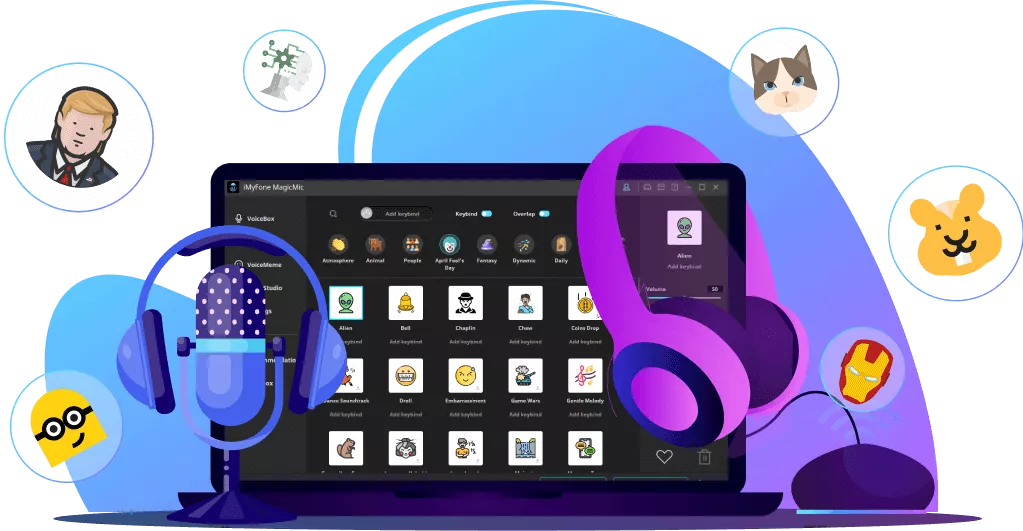 300+ Voice effects for one-click voice changing in real-time.
Huge library with 600+ Voice Effects and 200+ Voice Memes.
Sound emulator in games, live, chatting, online classes, and more.
Voice recording and audio voice changing is supported.
Voice studio lets you create any voice you like.