Michael Jackson was an iconic singer, songwriter, and dancer, known as the "King of Pop." Even years after his passing, his music and image continue to inspire people worldwide. He has also become a popular subject of internet memes and soundboards. Michael Jackson soundboard features memorable quotes and sound bites from his music and public appearances, while Michael Jackson AI voice changer allows you to imitate his voice and add your own spin to his music.
In this article, we will explore the best Michael Jackson soundboard & memes, AI voice changer available online. So, let's dive in and add some fun to your online content!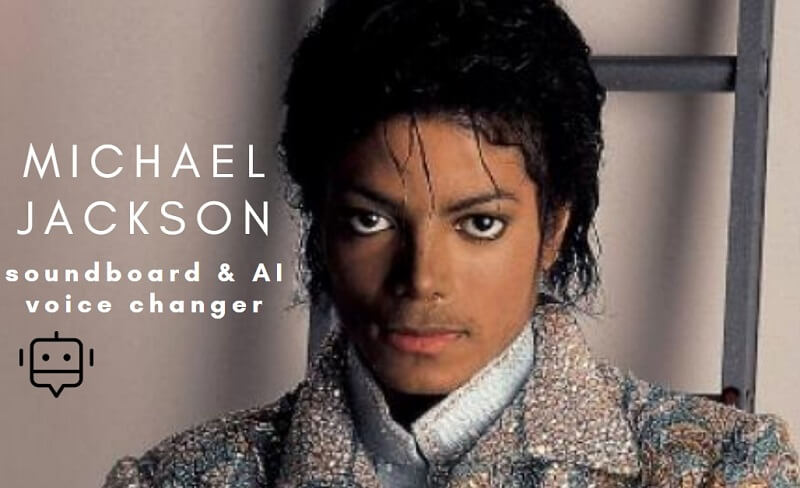 Part 1: Who is Michael Jackson? How Did He Die?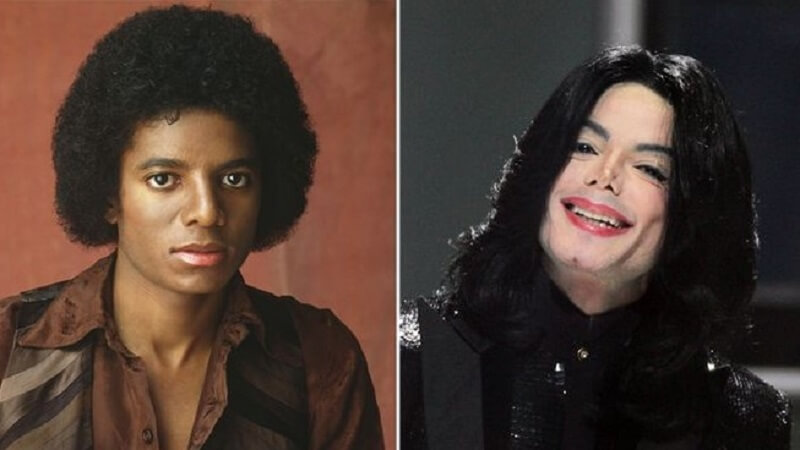 Michael Jackson was an American singer, songwriter, and dancer, who is regarded as one of the most significant cultural figures of the 20th century. Jackson started his music career as a member of the Jackson 5 and later transitioned into a successful solo artist. He is known for his signature dance moves and hit songs like "Thriller," "Beat It," and "Billie Jean."
On June 25, 2009, Jackson died at the age of 50 due to acute propofol and benzodiazepine intoxication. His death shocked the world, and many fans mourned the loss of the "King of Pop." Jackson's music continues to be popular and influential today, and his legacy lives on through his many achievements and contributions to the music industry.
Part 2: Michael Jackson Soundboard & AI Voice Changer: Create Hilarious Pranks and Memes!
Michael Jackson soundboard features memorable quotes from his interviews, speeches, and songs such as "Hee-hee," "Shamone," and "It's Tito, man." Using an MagicMic Michael Jackson AI voice changer , you can modify your voices to sound like Michael Jackson just one click on the button below, adding a layer of realism to their pranks and memes.
1)MagicMic Michael Jackson AI voice changer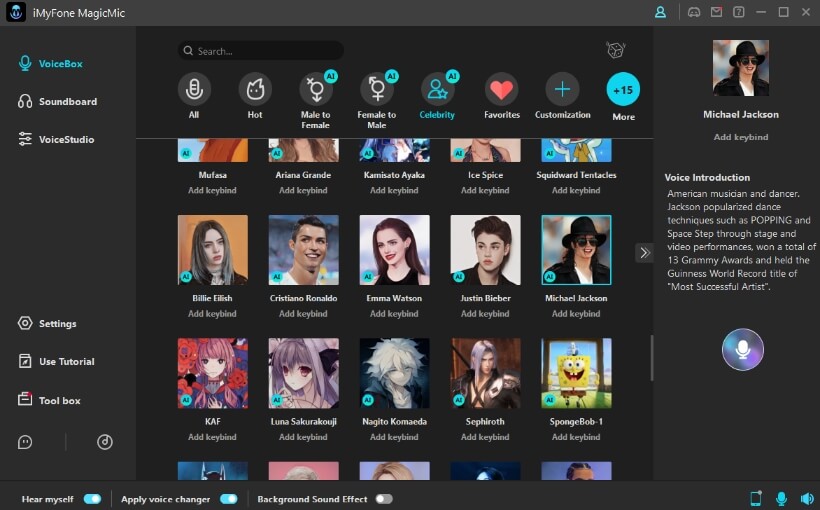 Key features of MagicMic Michael Jackson AI voice changer
With over 400 sound effects, 150 voice memes, and 120 voice filters, this app provides ample resources for creating entertaining pranks and memes.

This app not only allows you to mimic the voice of Michael Jackson, but also offers the option to sound like other celebrities, including Joe Biden ,Donald Trump, Elizabeth Olsen , and many more.

MagicMic's DIY sound keyboard is user-friendly for customizing your own sound.

In just seconds, this voice-changing app can link up with almost any popular online game, allowing you to modify your voice during calls.

It's a real-time AI voice changer so you can also use it with chatting apps like Zoom, Discord, etc.

It is available on Windows and Mac.
Know more About MagicMic Michael Jackson AI Voice Changer
Part 3: Michael Jackson Text-to-Speech: How to Get Michael Jackson AI Voice Generator
If you're a fan of Michael Jackson and interested in creating content using his voice, you may be wondering how to get a Michael Jackson AI voice generator. Here isVoxbox Michael Jackson text-to-speech programs & AI voice generator that can replicate his iconic voice.
Voxbox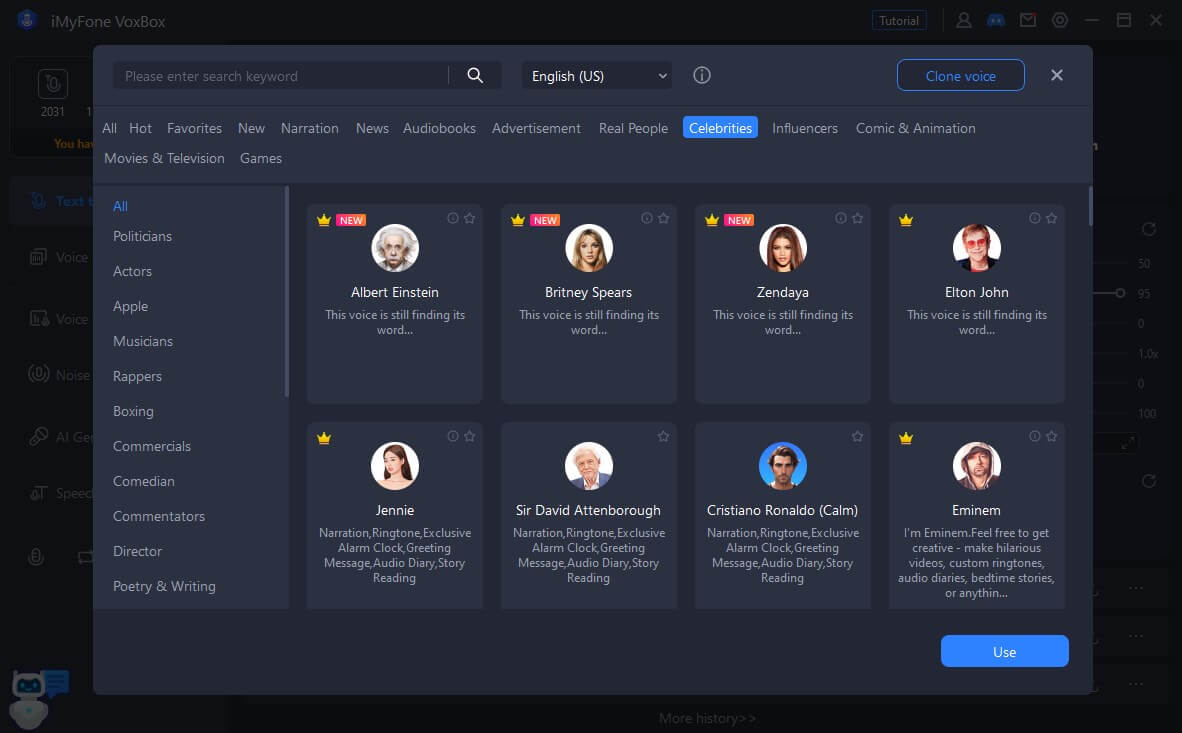 Features:
This software has 3200+ celebrity and presidential voices, 46+ languages, and 100+ accents.

You can clip, delete, cut, and trim audio,

It offers text-to-speech, speech-to-text, voice recording, video conversion, and audio editing.

Privacy and security are guaranteed.

You can adjust pitch emphasis, volume, speed, and pause.
Part 4: Prince Michael Jackson II: All You Need to Know About Michael Jackson's Youngest Son
Prince Michael Jackson II , also known as "Blanket," is the youngest son of Michael Jackson. He was born in 2002 and has shown an interest in entertainment, taking after his father's passion for music and dance.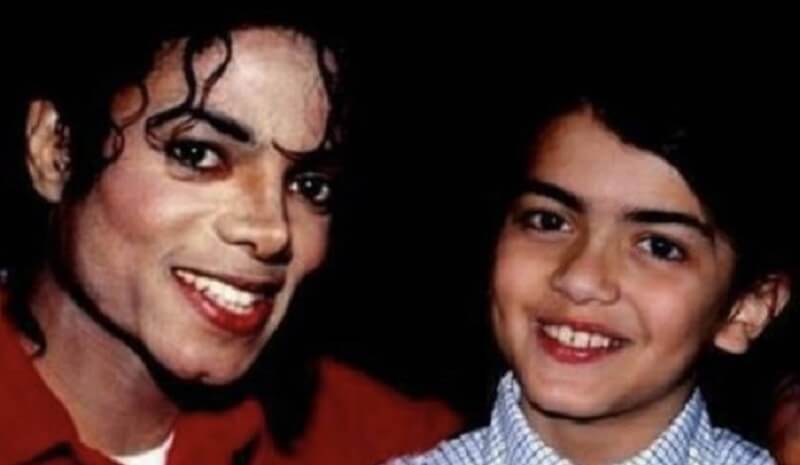 Despite being a private figure, he has made some public appearances, including attending the Michael Jackson Immortal World Tour by Cirque du Soleil in 2012. In 2019, he was involved in a police investigation after an altercation with his cousin. Despite challenges, he is part of a talented family and fans look forward to seeing what the future holds for Blanket.
Final words
In conclusion, Michael Jackson's impact on music and pop culture continues to inspire generations. With the help of AI voice changer, fans can now add their own creative spin to his iconic voice and music.
MagicMic Michael Jackson soundboard & AI voice changer offers endless opportunities for fans to engage with his legacy and have fun in the process. Whether you're a die-hard fan or simply enjoy his music, these tools are a great way to celebrate the enduring influence of the King of Pop.
So why not give it a try and see how it can enhance your creativity?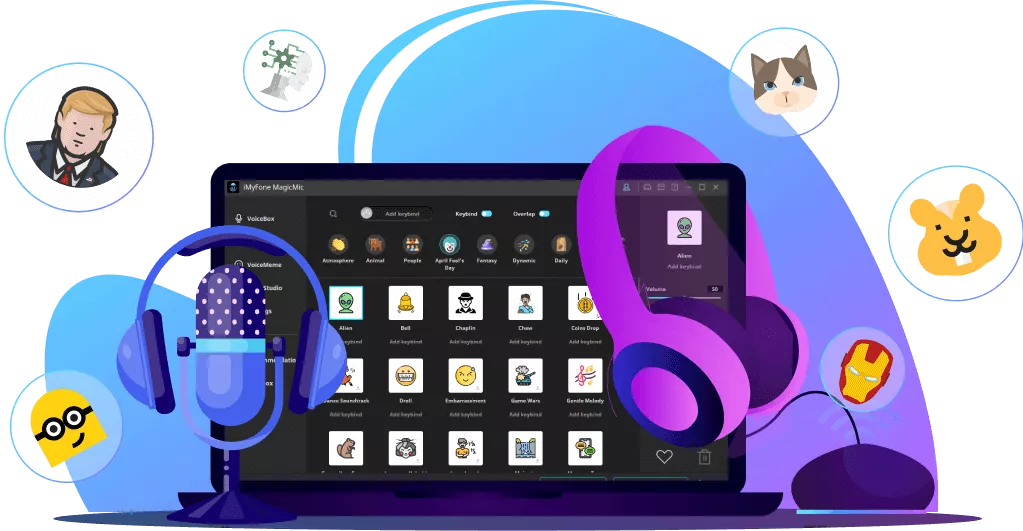 125+ Voice effects for one-click voice changing in real-time.
Huge library with 400+ Voice Effects and 150+ Voice Memes.
Sound emulator in games, live, chatting, online classes, and more.
Voice recording and audio voice changing is supported.
Voice studio lets you create any voice you like.