Harry Styles' distinct voice has captivated audiences around the world, making him one of the most recognizable singers in the music industry. But what if you could create your own Harry Styles-inspired vocal sound? Thanks to advancements in technology, it's now possible to generate a Harry Styles voice using voice generators and AI-powered tools.
In this article, we'll explore the world of Harry Styles voice generator and AI voice technology, delving into the different types of tools available and examining the accuracy and potential of these tools in creating a Harry Styles AI voice. Whether you're a die-hard fan looking to mimic the voice of your favorite artist or a musician searching for a unique sound, read on to discover the possibilities of the Harry Styles voice generator.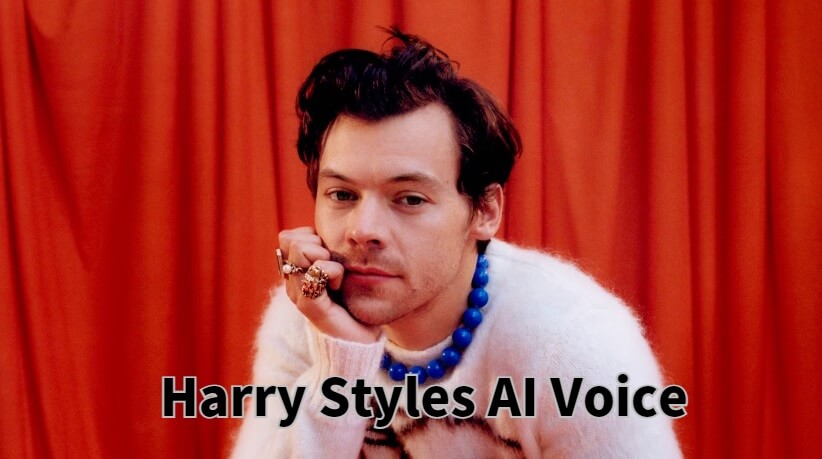 Part 1: Who is Harry Styles?
Harry Styles is an English singer, songwriter, and actor who first gained fame as a member of the boy band One Direction. Born on February 1, 1994, in Redditch, Worcestershire, Styles auditioned for the British singing competition series The X Factor in 2010. He was eliminated as a solo performer, but later joined four other contestants to form One Direction.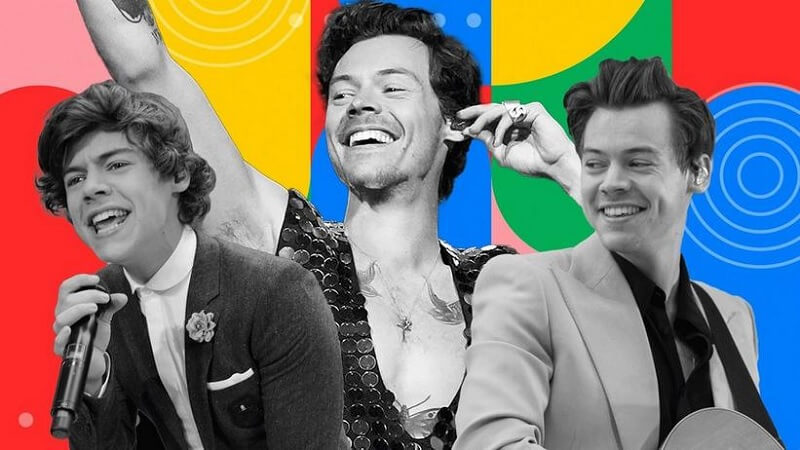 After the band's hiatus in 2016, Styles launched his solo career with his self-titled debut album in 2017, which featured hit singles such as "Sign of the Times" and "Sweet Creature." He has since released two more successful albums, "Fine Line" and "Harry Styles," and has gained critical acclaim for his unique style and sound. Styles has also ventured into acting, appearing in films such as "Dunkirk" and "Don't Worry Darling."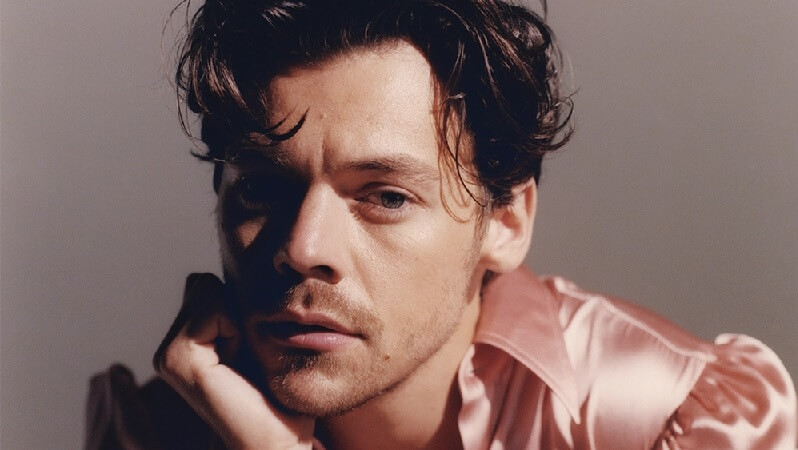 Part 2: The Best Harry Styles Voice Changer That You Can Try
Do you want to emulate Harry Styles' signature singing style? With the right voice changer, you can modify your voice to sound like him. In this part, we'll introduce you to the MagicMic - one of the best Harry Styles voice changers out there. Get ready to explore the features and benefits of this top-rated tool for achieving the perfect Harry Styles-inspired tone.
MagicMic is a popular voice changer tool that allows users to modify their voice to sound like famous singers, including Harry Styles. MagicMic is a great option for those who want to mimic Harry Styles voice and experiment with various vocal effects.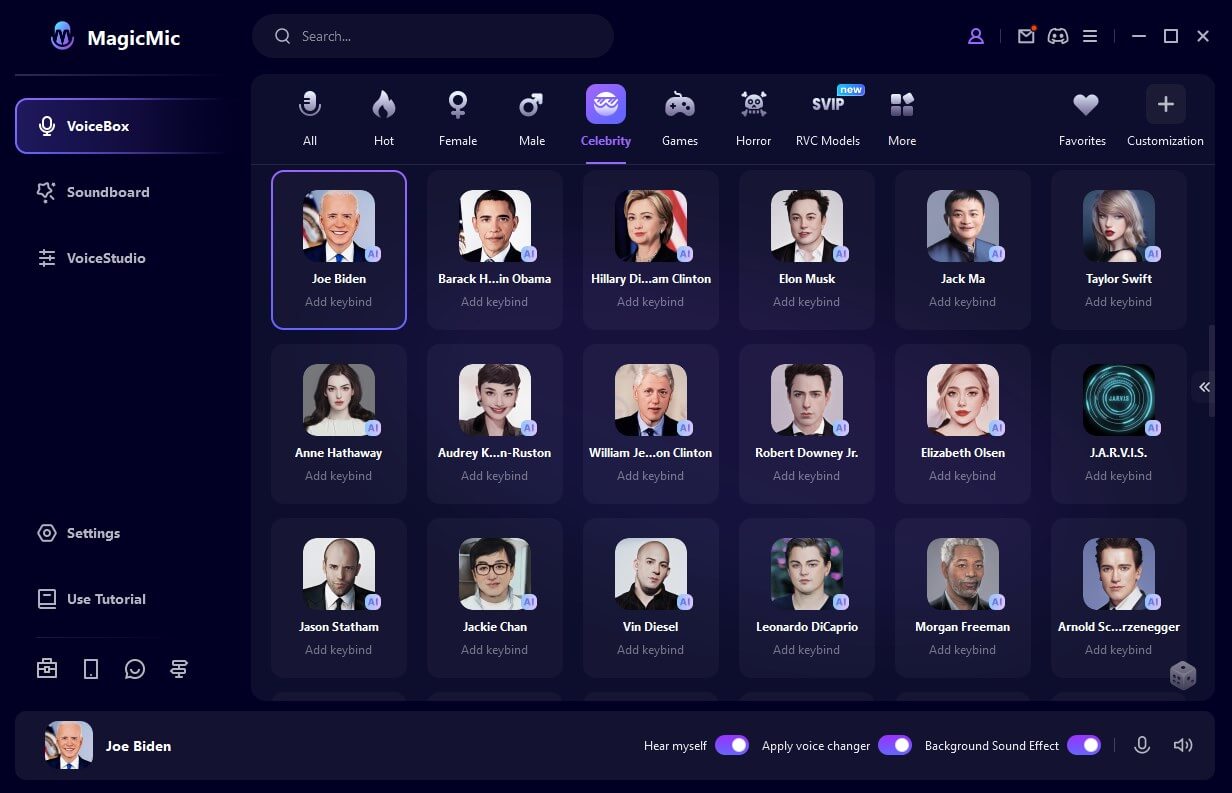 Key features of MagicMic
Harry Styles AI Voice Changer
Access over 125 real-time voice effects with MagicMic.

Choose from a vast library of 400+ voice effects and 150+ voice memes to customize your voice to your liking.

MagicMic offers a range of AI voices, including those of anime and game characters like Joshua Graham and PUBG, and allows you to create your own custom AI voice with the voice studio feature.

The sound emulator provides various voice effects such as male, female, cartoon, and robot, as well as celebrity voices like Ariana Grande,Donald Trump, Taylor Swift,and more.

Record your voice and easily apply voice-changing effects, including the Harry Styles AI Voice effect.

With the voice studio feature, take your content to the next level by creating any voice you desire, similar to the Harry Styles AI Voice.
Pros:

Over 125 real-time voice effects

Large library of 400+ voice effects and 150+ voice memes

AI voices of popular anime, game charactes and celebrities

Sound emulator offers a range of voice effects, including celebrity voices

Create custom AI voices with the voice studio feature

Easy to record and apply voice-changing effects to audio recordings, and real-time voice change.
Cons:

It's a new product in market
Watch the Video Below To Know More About
Harry Styles AI Voice Changer
Part 3: Other Harry Styles Voice Generators for PC/Mobile
The VoxBox AI voice generator is incredibly versatile, offering support for over 46 languages, 100+ accents, and a library of more than 3200 human voices.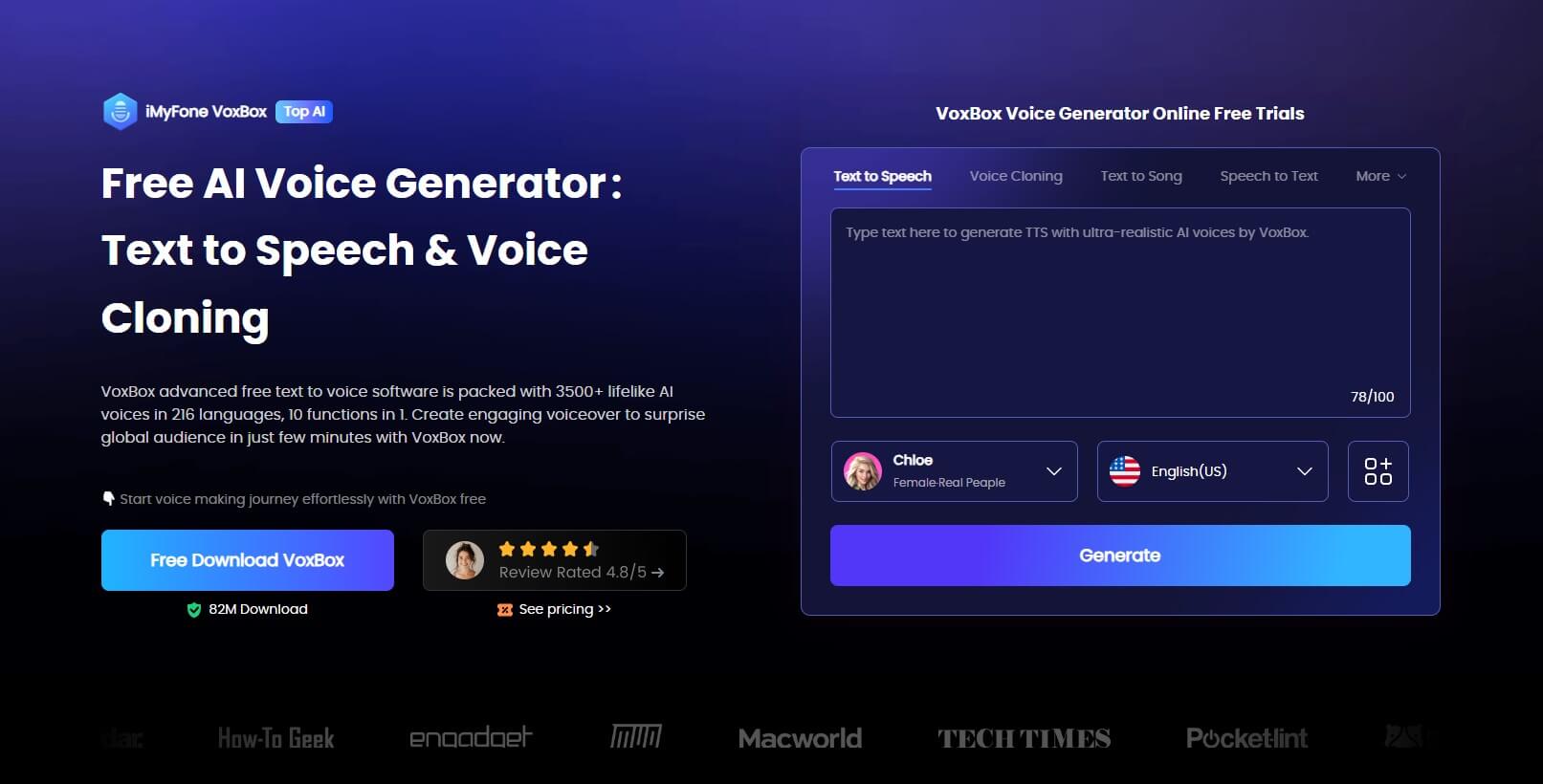 Pros:

Offers support for over 46 languages and 100+ accents

Provides access to a library of more than 3200 human voices

User-friendly interface and high-quality audio output

Available on both PC and mobile devices
Cons:

The cost of VoxBox may be prohibitive for some users
Part 4: FAQs about Harry Styles Voice
What is a Harry Styles AI voice?
A Harry Styles AI voice is a computer-generated simulation of the singer's voice using artificial intelligence (AI) algorithms.
Can I use a Harry Styles AI voice to create music?
Yes, you can use a Harry Styles AI voice to create music or remix existing songs to sound like Harry Styles.
How accurate is a Harry Styles AI voice compared to the real thing?
While an AI-generated Harry Styles voice can sound quite convincing, it's not 100% accurate and may still have some limitations in terms of capturing the nuances and emotional range of the singer's actual voice.
Is it legal to use a Harry Styles AI voice for commercial purposes?
It depends on the specific terms and conditions of the voice software or platform that you are using. Some may allow commercial usage, while others may require additional licensing or permissions.
Final words
In conclusion, Harry Styles' unique voice has gained a lot of attention, and many people desire to replicate it. With the help of Harry Styles voice generator like iMyFone MagicMic, users can easily modify their voice and achieve the desired effect. Whether you're looking to emulate Harry Styles voice or create your own unique voice, these voice generators offer the flexibility and customization you need.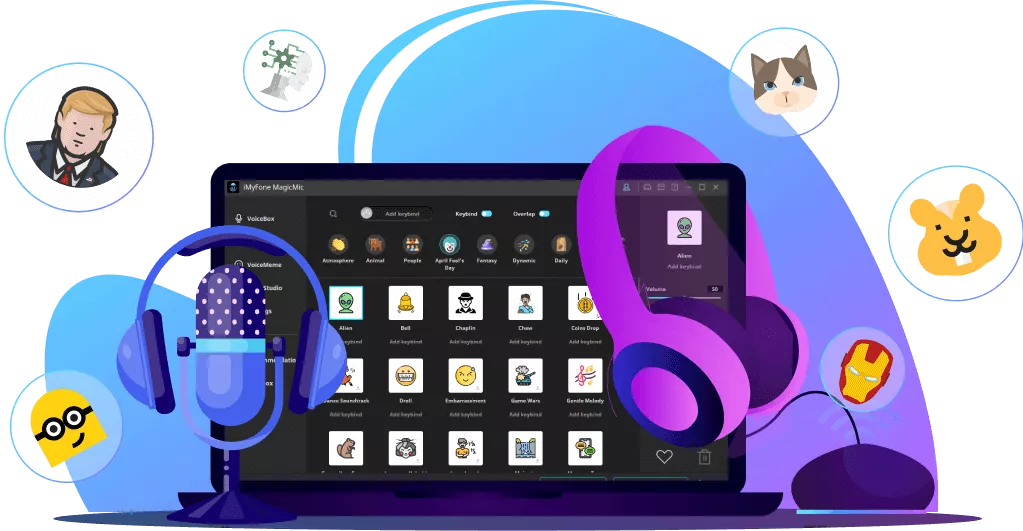 125+ Voice effects for one-click voice changing in real-time.
Huge library with 400+ Voice Effects and 150+ Voice Memes.
Sound emulator in games, live, chatting, online classes, and more.
Voice recording and audio voice changing is supported.
Voice studio lets you create any voice you like.