Leonardo DiCaprio is a world-renowned actor and one of Hollywood's most beloved icons. With his unique and memorable performances, he has earned multiple awards, including an Academy Award and a Golden Globe. Now, with the Leonardo DiCaprio AI Voice Changer, you can read, sing, or speak with the same voice as Mr. DiCaprio, no matter your skill level. This revolutionary artificial intelligence powered tool can transform your mundane words into something extraordinary. It captures the power and emotion of DiCaprio's performances and produces an AI Voice that not only sounds real but feels real. Whether you're a fan of DiCaprio or just looking to add a bit of Hollywood magic to your words, the Leonardo DiCaprio AI Voice Changer is the perfect tool for the job. Unlock the potential of your voice and start speaking like Leonardo DiCaprio today.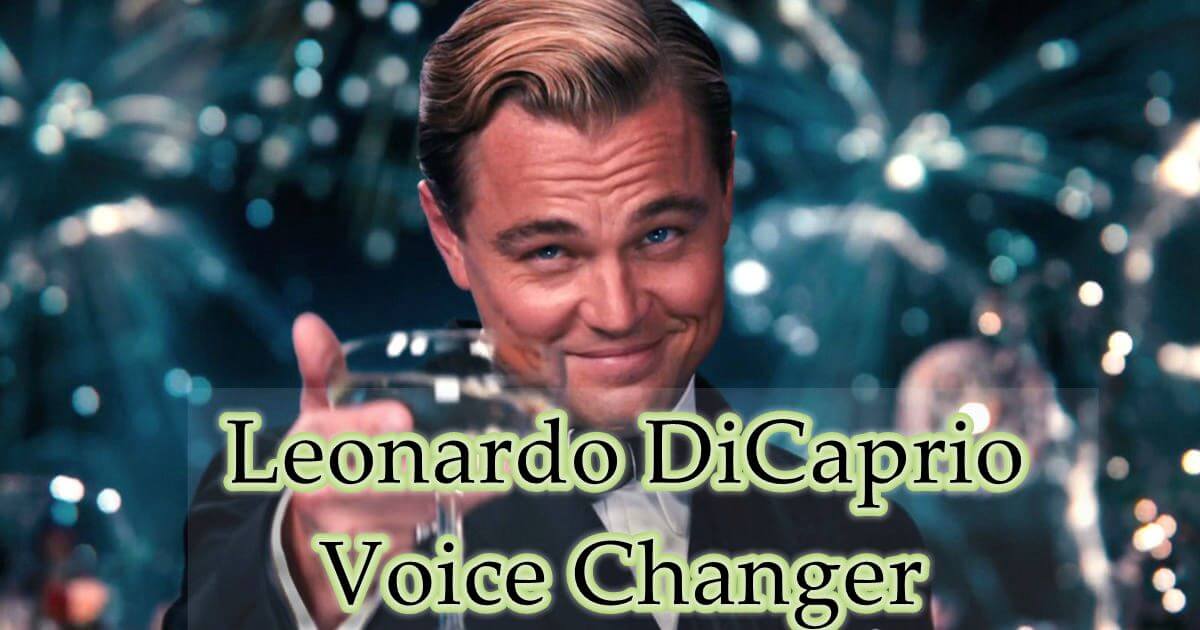 Part 1:Who is Leonardo DiCaprio?
Leonardo DiCaprio is an award-winning actor, film producer, and eco-activist. Having had roles in television shows and films such as Romeo + Juliet and Titanic, his films have grossed more than $7.2 billion worldwide. In the late 1990s, he shifted his career focus to crime dramas such as Catch Me If You Can, and later The Aviator (2004) and The Wolf of Wall Street (2013). His performance in The Revenant (2015) earned him an Academy Award for Best Actor.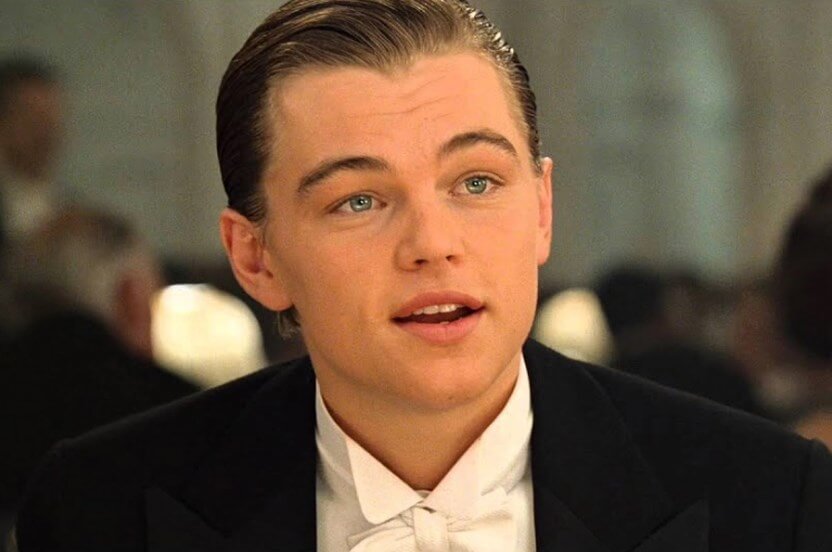 In addition to his acting career, DiCaprio is the founder of Appian Way Productions and the Leonardo DiCaprio Foundation, an environmental awareness nonprofit. His environmental advocacy is further recognized by his status as a United Nations Messenger of Peace and passionate supporter of global humanitarian causes. Honors and acknowledgments for his achievements in the arts and activism include the Commander of the Ordre des Arts et des Lettres in 2005 and TIME 100 Most Influential People in 2016. In 2022, Empire magazine readers voted DiCaprio as one of the 50 greatest actors of all time.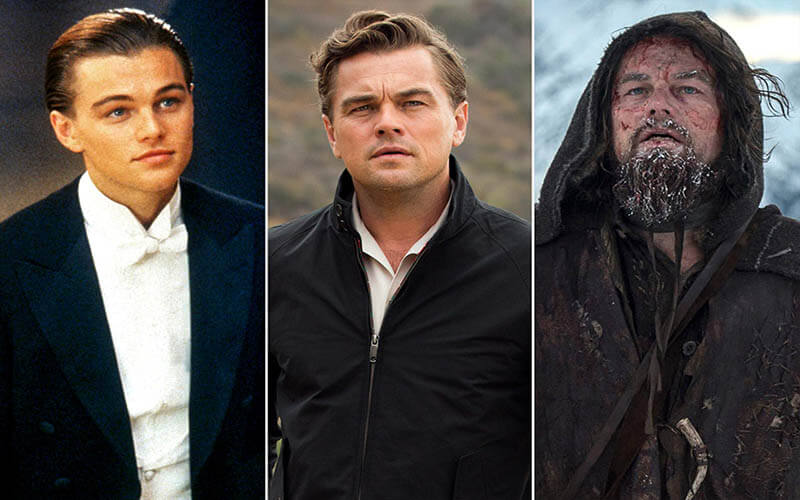 Part 2:Transform Your Voice into Leonardo DiCaprio Instantly with MagicMic's AI Voice Changer!
Instantly transform your voice into the iconic Leonardo DiCaprio with MagicMic's AI Voice Changer! With specialized software and powerful machine learning algorithms, you can access and replicate Leonardo DiCaprio's unique vocal range and speech patterns – live! Get the full experience by learning how to use the AI Voice Changer for Leonardo DiCaprio with MagicMic today. Unlock your potential and experience Leonardo DiCaprio voice in your own words!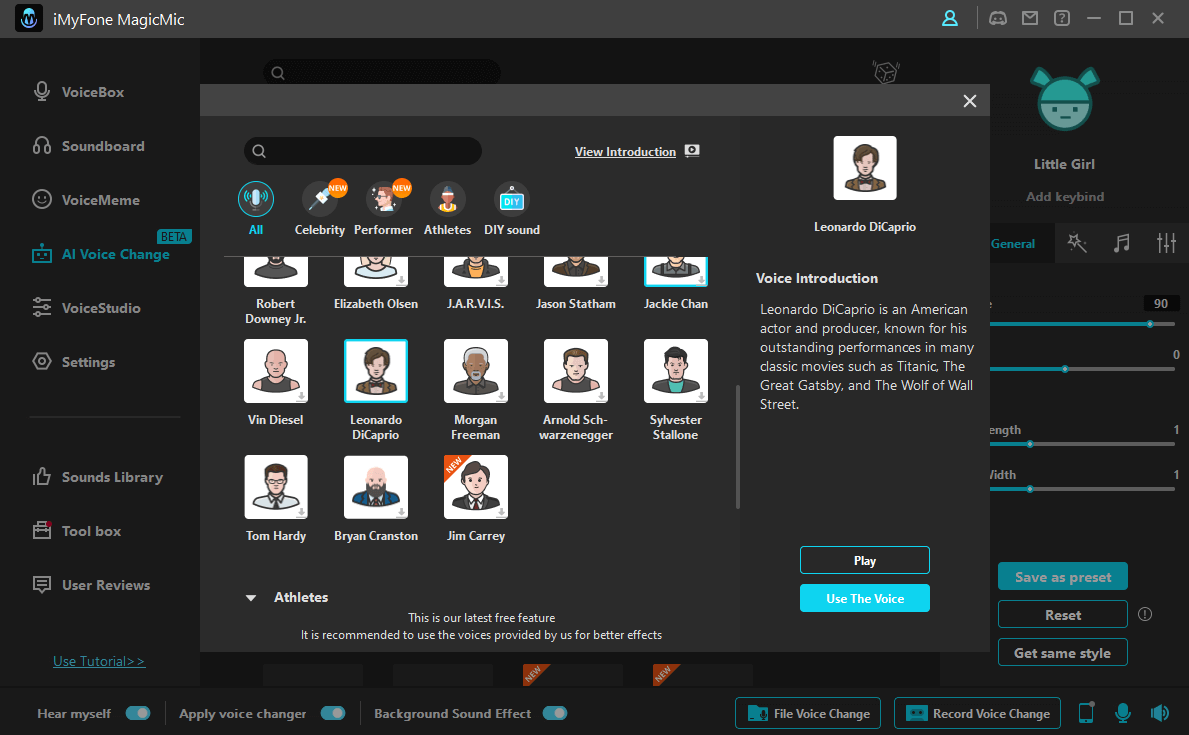 Discover the amazing features of MagicMic Leonardo DiCaprio AI Voice Changer:
Create personalized pranks with over 600+ sound effects, 200+ voice memes, and 300+ voice filters.

Clone the iconic Leonardo DiCaprio with AI voice cloning technology.

Record your audio or upload a file and add effects with ease.

Craft and customize your sound with the user-friendly sound customization keyboard.

Sync immediately with popular online games and chat apps like Zoom and Discord.
Morgan Freeman AI Voice Changer>>
Arnold Schwarzenegger AI Voice Changer>>
Hillary Clinton AI Voice Changer>>
Taylor Swift AI Voice Changer>>
Robert Downey Jr AI Voice Changer>>
Video Guide About MagicMic Leonardo DiCaprio AI Voice Changer
Part 3:Other Leonardo DiCaprio Voice Generators for PC/Mobile
Unleash the power of Leonardo DiCaprio's voice with Voxbox! Simply type in the text you want to hear and select the Leonardo DiCaprio voice option for the realistic results you desire. Experience amazing clarity and realism with your text brought to life in DiCaprio's voice. Voxbox allows you to unlock the full potential of your text with its powerful AI voice changer!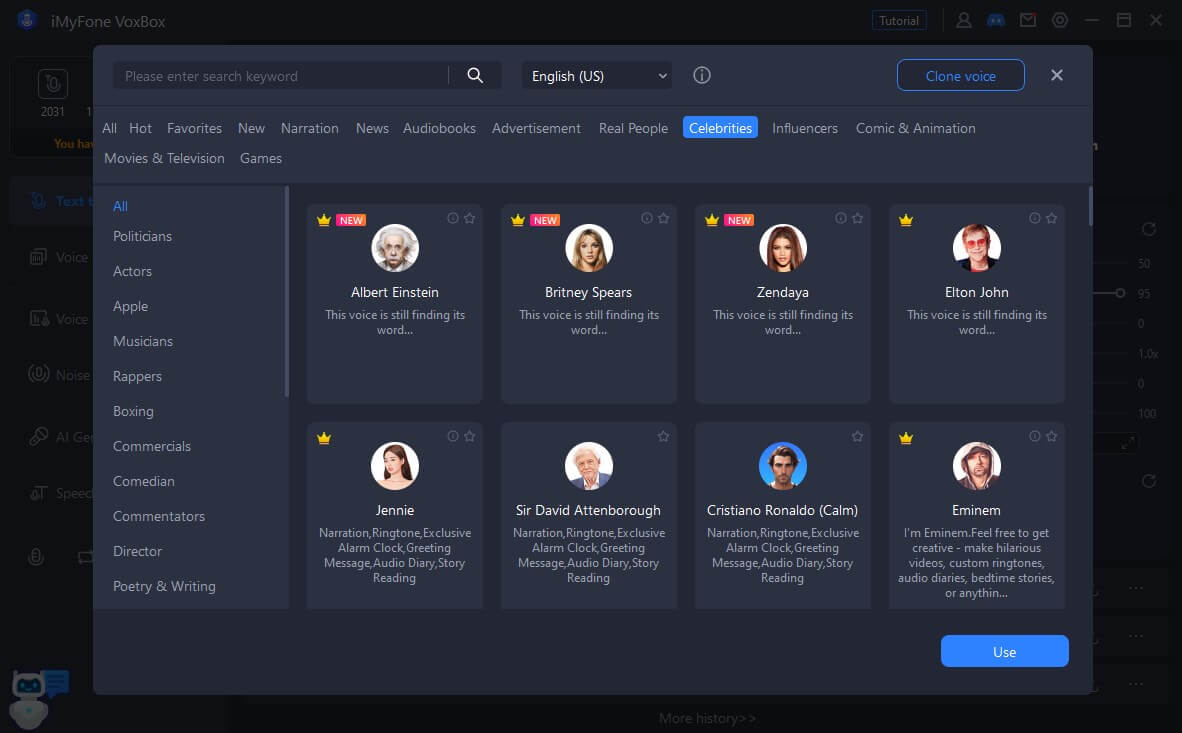 Features:
Easy and intuitive to use.

Range of features for editing, converting and synthesizing speech.

Powerful AI for speech-to-text conversion.

3,200+ voices and languages, with detailed tuning options for speed, tone, pitch and inflection.
Part 4:FAQs about Leonardo DiCaprio AI Voice
1. What is Leonardo DiCaprio AI Voice Changer and how does it work?
Experience the power of Leonardo DiCaprio's voice with MagicMic's AI Voice Changer! This specialized software uses artificial intelligence to modify the tone, pitch, and speed of a person's voice. Advanced neural network models analyze and break down the input audio into phonemes and manipulate the pitch and speed with incredible accuracy. Explore the full power of MagicMic AI without limits – click the button below and unlock the Leonardo DiCaprio experience for free!
2. Can Leonardo DiCaprio AI Voice be used for commercial purposes?
Absolutely – use Leonardo DiCaprio's AI Voice Changer for commercial purposes like creating voiceovers for videos or audiobooks! Just make sure that you have all the required licenses and permissions to use this powerful software. Unlock the full potential of voice-changing technology with Leonardo DiCaprio's AI Voice Changer – the possibilities are endless.
3. Will using an AI voice changer improve my chances of going viral on TikTok?
Explore the power of AI Voice Changer technology to take your TikTok videos to the next level - but remember, it all comes down to your content and creativity to make your videos truly go viral! Give your videos the extra edge they need with AI Voice Changer technology – unleash your best TikTok content yet!
4. Are there any free Leonardo DiCaprio voice changers available?
Experience a more authentic and high-quality voice-changing experience with MagicMic Leonardo DiCaprio Voice Changer! While there are some free Leonardo DiCaprio voice changers available online, they may lack the features and sound quality you desire.
Conclusion:
From audio editing and voice synthesis to speech-to-text conversion, MagicMic is the only AI voice changer you need to add the perfect touch to your digital content. Long gone are the days of relying on free, limited-feature voice changers – with MagicMic, Leonardo DiCaprio AI voice has never sounded more realistic or expressive! Unlock the full potential of voice-changing technology with MagicMic AI Voice Changer – experience the Leonardo DiCaprio effect and make your digital content come alive with unmatched clarity and ease.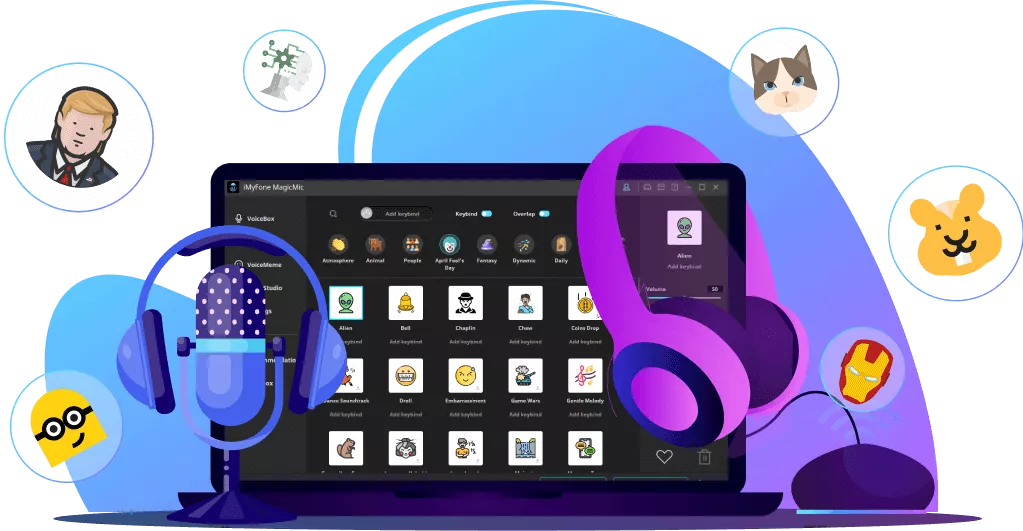 125+ Voice effects for one-click voice changing in real-time.
Huge library with 400+ Voice Effects and 150+ Voice Memes.
Sound emulator in games, live, chatting, online classes, and more.
Voice recording and audio voice changing is supported.
Voice studio lets you create any voice you like.