In recent years, a noteworthy technological advancement has emerged: deepfakes. Commonly recognized as face-swapping, these digitally crafted images and videos replicate the appearance of an individual and superimpose it onto another.
As technology continues to evolve, the world of audio and voice technology is no exception. One of the most groundbreaking developments in recent years has been the emergence of deepfake AI voice technology. With deepfake voice AI generators becoming more advanced and sophisticated, the possibilities for this technology are endless.
In this article, we'll explore the capabilities and applications of deepfake voice AI technology, as well as its potential risks and challenges.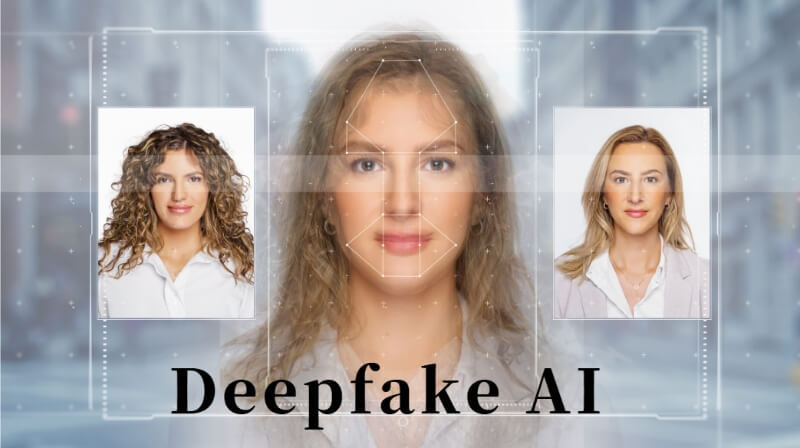 Part 1: What is Deepfake and Deepfake AI Voice?
A deepfake is a manipulated or synthetic media, such as images, videos, or audio recordings, that have been artificially created or altered using deep learning and artificial intelligence techniques. Deepfakes often involve replacing a person's likeness with someone else's, creating a highly convincing but fictional representation.
Deepfake AI voice, on the other hand, specifically refers to the use of AI technology to create synthetic audio or speech that mimics the voice of a real person. Deepfake AI voice technology uses machine learning algorithms and neural networks to analyze and learn from a large dataset of audio recordings of the target person's voice.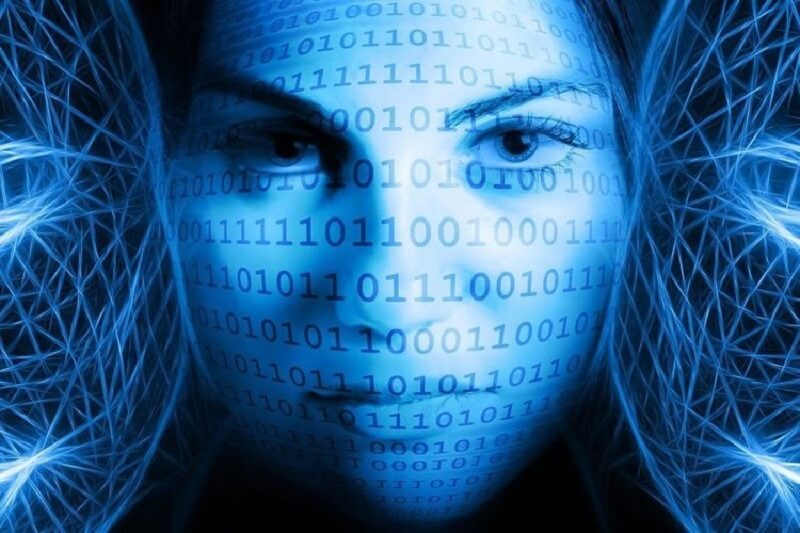 Part 2: Change Your Voice with Deepfake AI Voice Changer Real-time
If you're curious about deepfake AI voice technology and want to try it out for yourself, you may be wondering how to get started. While the technology itself is complex and sophisticated, there are several online tools and platforms that allow users to create their own deepfake voice AI recordings. In this part, we'll explore some of the most popular tools and methods for creating deepfake AI voice recordings.
MagicMic stands as a real-time deepfake voice changer software, meticulously designed to empower individuals with the capability to seamlessly transform their vocal tones while engaged in online gaming, live streaming endeavors, or interactive voice conversations. Its unparalleled features encompass an expansive collection of over 250 AI-driven voice filters, magnifying the potential for creating captivatingly unique auditory personas. Additionally, MagicMic boasts a treasury of more than 600 voice effects, coupled with an impressive assemblage of over 200 voice memes.
These attributes establish MagicMic as a trailblazing deepfake AI voice changer, offering an immersive and dynamic toolset for users to delve into the realm of deepfake-inspired voice transformation.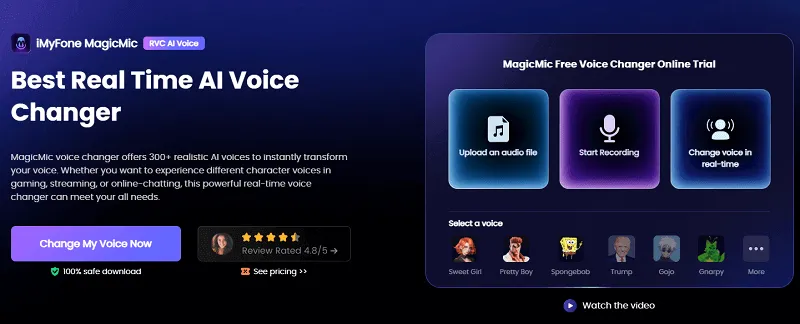 How to generate Deepfake AI voice with MagicMic?
Step 1: Download and Launch
Begin by downloading and installing the MagicMic software onto your device. Once installed, launch the application and log in using your email credentials. Proceed
Step 2: Configure Input and Program Settings
Customize your usage by opting for your primary microphone as the input source. Activate the "Apply Voice Changer" function and enable "Hear Myself" to monitor your transformed voice.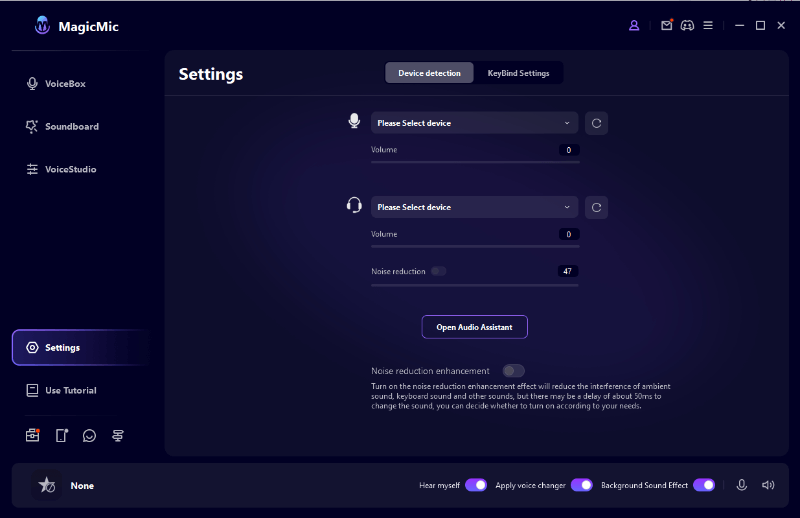 Step 3: Choose Voice and Sound Effects or Create AI Voice
Opt for voices within the "VoiceBox" that pique your interest. To elevate your gaming involvement, you can also assign keybinds to these voices.
Should your desired voice be absent, access "Customization" to upload an audio clip. This will grant you access to the Deepfake AI voice feature.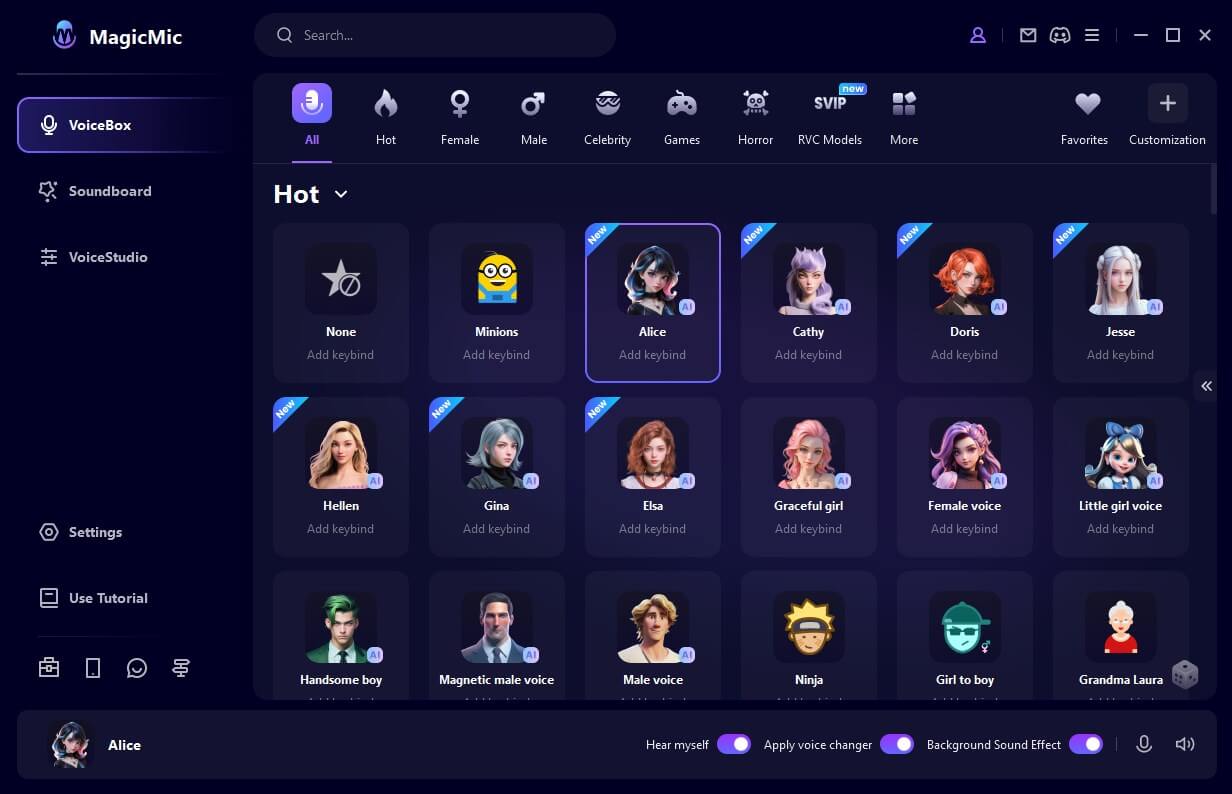 Key features of MagicMic
Deepfake AI Voice
Select from 600+ voice effects and 200+ memes to create a unique voice with MagicMic.

AI voices of celebrities and game characters such as Joe Biden , Michael Jackson and PUBG are available. Custom AI voices can also be created using the voice studio feature.

Whether you're gaming, streaming, chatting, or learning online, MagicMic's sound emulator has got you covered.

Choose from male, female, cartoon, robot, and celebrity voices such as Donald Trump and Morgan Freeman.

Easily apply voice-changing effects to your audio recordings with MagicMic.

Use the voice studio feature to take your content to the next level and create any voice you desire.

Adjust the pitch and timbre of your voice to create your own custom voices with MagicMic.

With MagicMic, your content will stand out from the crowd with its vast library of voice effects and easy-to-use interface.
Pros:

Real-time voice changing

Simple and intuitive interface

Compatible with a wide range of apps and services

Regular updates and responsive support team.
Cons:

This product is newly introduced in the market and not yet widely known.
Watch the Video Below To Know More About How To
Get Deepfake AI Voice
Part 3: Top 3 Deepfake AI Voice Generators
VoxBox is a pioneering deepfake voice generator that harnesses cutting-edge AI technology for creating remarkably realistic deepfake voices. Through its innovative approach, VoxBox delivers state-of-the-art deepfake voice synthesis, pushing the boundaries of what's possible in voice manipulation and AI-driven audio synthesis.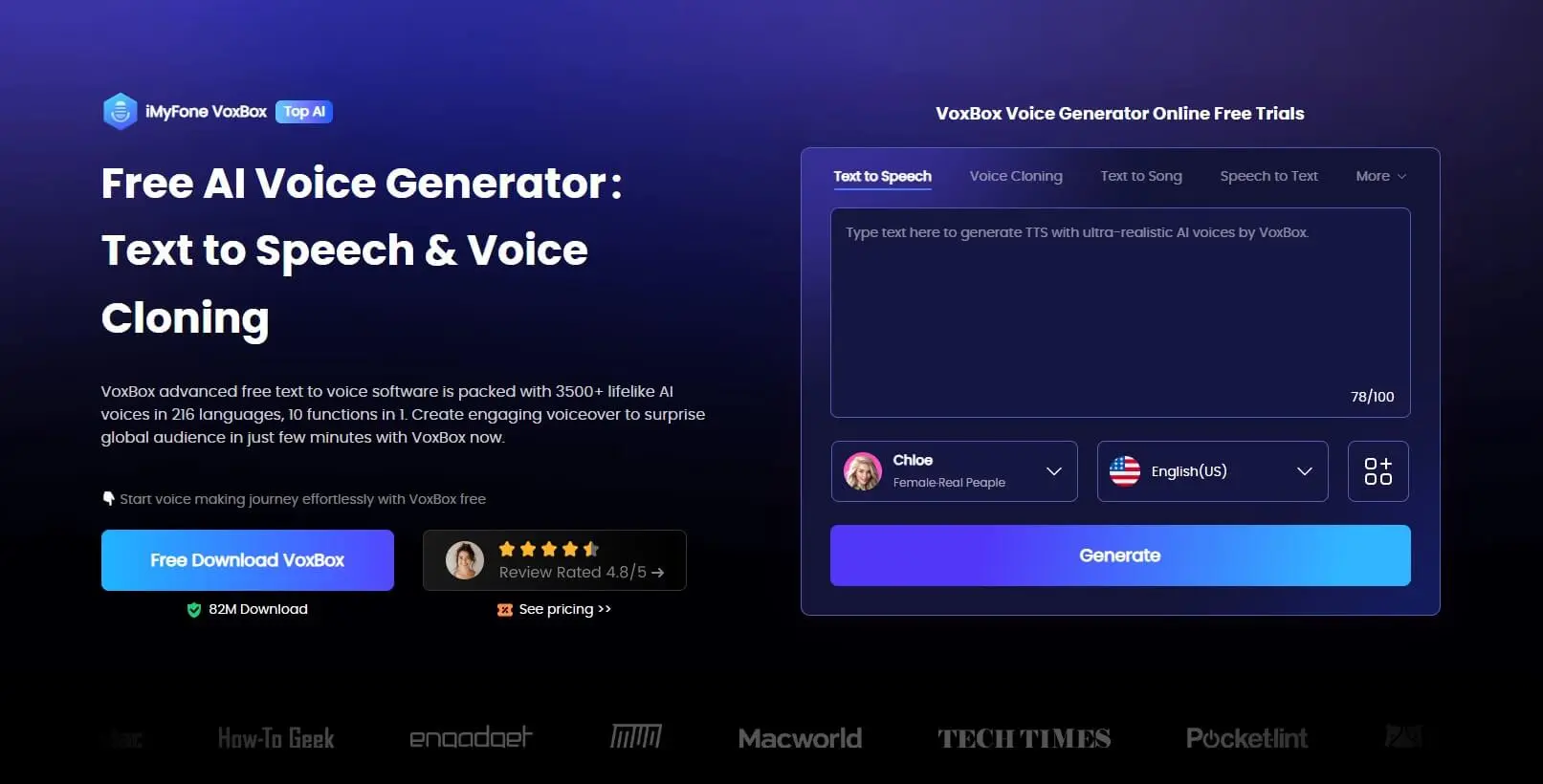 Key features
The voice collection includes prevalent rapper personas of today.

Export your creations in MP3, WAV, OGG formats for flexibility.

Beginners receive 2000 free characters for exploration.

Features span TTS, STT, voice cloning, text-to-rap, audio editing, noise reduction, and more.
For those seeking to craft a bespoke voice with minimal data, Resemble.ai stands out as an exceptional text-to-speech and deepfake audio solution. The setup takes merely three minutes, and as you provide more input to the deepfake voice AI, the speech quality significantly improves.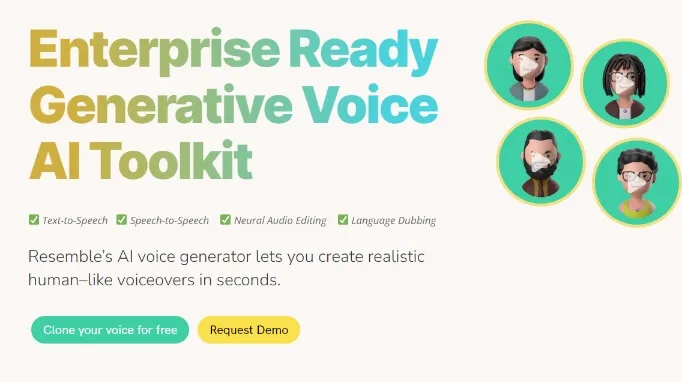 Key features
User-friendly interface: Easily upload audio clips or record directly for customization.

Multilingual support: Works proficiently across various languages with intonation and emotion manipulation.

Initial free use: Enjoy two free minutes before subscription.

Generous subscription: Monthly plan allows up to 100,000 characters per month.
FakeYou is another free AI deepfake voice generater synthesis tool employing deep learning, particularly neural networks. While primarily a text-to-speech service, its customization options cater to personalized requirements.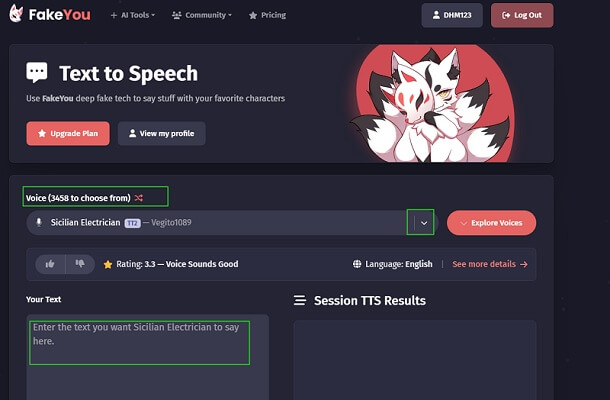 Key features
Abundance of Voices: Boasts nearly 3,000 options, encompassing renowned DC comic book characters.

Natural Realism: Thanks to rigorous speech model training, outputs exhibit remarkable authenticity.

Free Usage: No registration needed for basic use.

Enhanced Features: Opt for one of three pricing plans to unlock additional functionalities.
Part 4: FAQs about Deepfake AI Voice
What is deepfake AI voice technology?
Deepfake AI voice technology is a type of artificial intelligence that can replicate a human voice to create audio recordings that appear to be spoken by a particular person, even if they never actually said those words.
What are the potential uses of deepfake AI voice technology?
Deepfake AI voice technology has potential uses in entertainment, voice acting, and audiobook narration. It can also be used for voice cloning, voice assistants, and improving text-to-speech systems. However, it also has potential for misuse and fraud.
What are the limitations of deepfake AI voice technology?
Limitations of deepfake AI voice technology include the inability to consistently produce perfect results and the requirement for access to high-quality voice samples for successful manipulation. Additionally, there are ethical and legal concerns associated with the technology's potential for misuse and fraud.
How can deepfake AI voice be used in entertainment and media industries?
Deepfake AI voice can be used to replicate the voices of deceased celebrities in movies, TV shows, and other forms of media. It can also be used to create new content featuring the voices of popular actors and singers, and in video games to provide more realistic voiceovers.
Final words
In conclusion, the emergence of deepfake AI voice technology, particularly the development of advanced deepfake AI voice generators such as iMyFone MagicMic, has opened up endless possibilities for the world of audio and voice technology. However, the potential misuse and ethical implications of this technology are also growing concerns.
While deepfake AI voice technology can be beneficial in entertainment and media industries, its potential for fraud, impersonation, and disinformation raises legal and ethical questions. As the technology continues to evolve, it is important to be aware of its limitations and potential risks. Ultimately, the responsible and ethical use of deepfake voice AI technology, along with proper regulation, can help ensure its positive impact while mitigating its potential harms.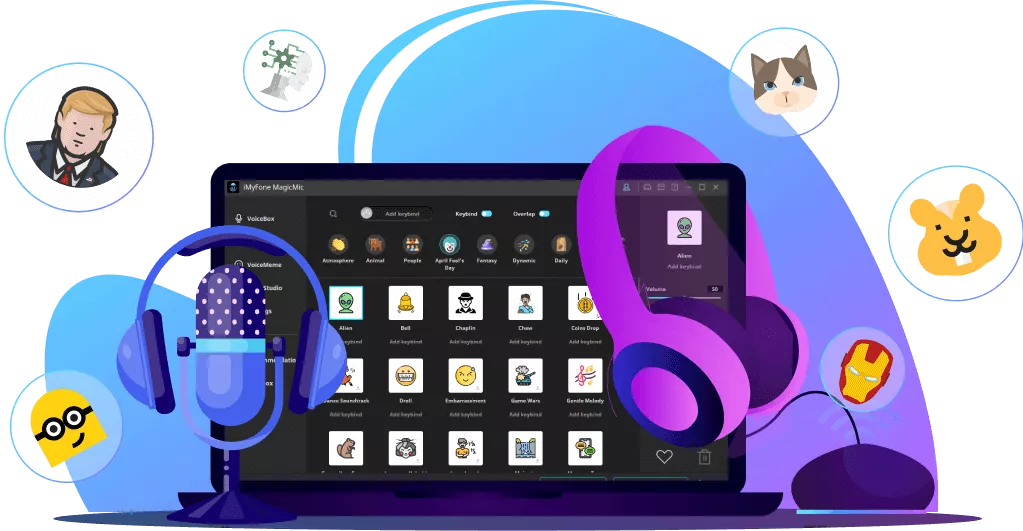 250+ Voice effects for one-click voice changing in real-time.
Huge library with 600+ Voice Effects and 200+ Voice Memes.
Sound emulator in games, live, chatting, online classes, and more.
Voice recording and audio voice changing is supported.
Voice studio lets you create any voice you like.