If you need to share what is on your iPad screen, there is no need to hassle with screenshots. You can download an iPad app to record screen and voice to share easily the content of your screen. We have prepared a list of the best iPad screen recording app that you can use.
If you want to find one, we would highly recommend Filme which is compatible with Windows and Mac. This is not only a screen recorder, but also a powerful video editor which allows you to edit the video footage right after the screen recording is finished.
8 Best iPad Screen Recording Tools
1.Camtasia
Camtasia is a premium option of screen recorder and editor bundled together in one app. It is easy for beginners to use this iPad screen recorder to create professional-looking recordings and videos. It has special features like interactive options in the videos, which are perfect to create tutorials and manuals.
You can adjust the part of the screen you want to record or even the specific app you want to record. The high-quality recordings can include the device audio and microphone audio. This audio recording feature is convenient for online meetings or video calls.
Since it is meant to be a simple tool for quick use, Camtasia doesn't have advanced customization options. However, its simplified functionality can be ideal if you are searching for an iPad app to record screen and voice.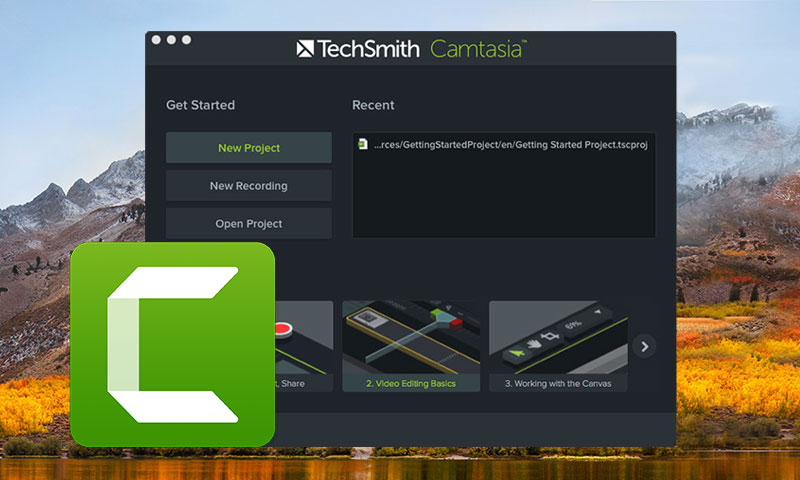 Pros:

User-friendly interface

Interactive features available for the recordings

Music, templates and effects available in the asset library.
Cons:

Not many customization options
Price
In the official website you can download a free trial version of 30 days.
Lifetime license for $249.99. It requires only one time payment for one computer using it at a time.
Also Read:
How to Speed Up Video in Camtasia >>
2. Record it!
Record it! Is one of the best iPad recording screen app. It is a free option with paid features options. It is specially meant for video reactions, game apps, training videos, and tutorials. Some of the features are entire screen recording, adding live video face cam reactions, a simple video editor and organization of your content created.
Once your recording is ready, you can add audio with the audio commentary feature. Once your video is edited to your liking, you can use the app to directly share your content on your social media. This is a great option for you if you want a quick recorder with a basic edition.
Keep in mind that it will take a long saving once the editing is done. There are no customization options such as adding text or stickers to your videos. The free version has a limited time of recording.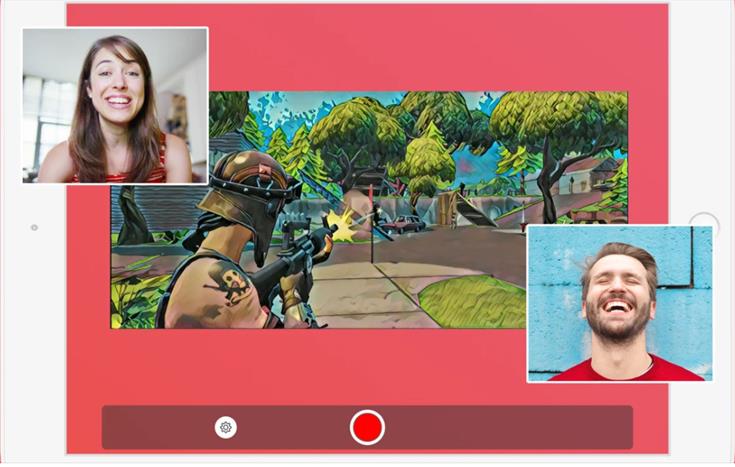 Pros:

Intuitive interface easy to learn and use

Lightweight program with high performance

Multiple safe option location, including cloud services.
Cons:

Poor optimization of the resources.
Price
Free app with in-app one time cost of $4.99 for the pro version.
3. ScreenFlow
ScreenFlow is a great option if you are searching for a premium app to record on an iPad screen without jailbreak. It will take you only 30 minutes to understand this straightforward interface. You can quickly record your screen and then edit it with a wide variety of tools. The robust editing tools and simple functionality make it ideal for starters in the creation of video content.
The editing tools include text adding, transitions and sound editing separately from the video. The quality of the videos is remarkable. You have additional features like GIF animation, partial screen recording, and clip replacement and animation effects.
One drawback of this iPad screen recording app is that it does not include templates or an asset library. The other disadvantage is the expensive license cost, which does not include an update service. That means you need to pay for future updates of the app.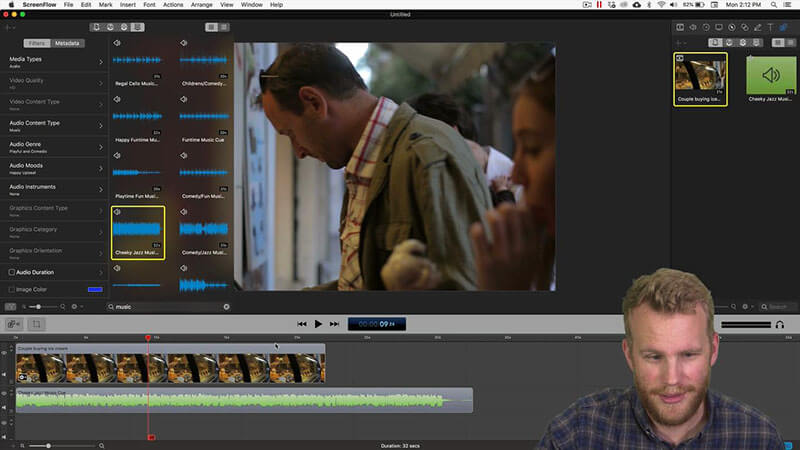 Pros:

Quick learning of how to use it

Detailed tools to edit video and audio separately

Reliable customer support
Cons:

No templates or asset library available
Price
Free limited version
Lifetime license for $125. However, this price does not include future updates service.
4. AirShou
Airshouis a free iPad app to record screen and voice. It is not accessible from the App Store due to the Apple ban of screen recorders app. However, you can still download it and use it without requiring jailbreak.
As a free app, AirShou is a great option if you want to quickly record your screen. One of the main features is that it supports the main broadcast platforms and you can directly share your video. This app does not have editing functionality, but you can adjust minor details like resolution, brightness and orientation of the recording. Another feature is that you can choose the game app you want to record instead of a general screen recording app.
You have the option to record the microphone and the audio. However, it lacks audio quality and there are no options to filter the noise. So it is not a recommendable option for narrated recordings.
Pros:

Friendly user interface

High quality videos

High optimization of resources
Cons:

Bad audio recording quality, it does not include noise filter
Price
Free appwith download access outside of the App Store, without jailbreak.
5. Apowersoft
Apowersoft Is considered another alternative for iPad screen recorder in the App Store. You can access the free limited version or gain access to the paid license. It is a safe application that you can use without jailbreak. You can record your iPad screen, as well as the audio, microphone and webcam live recording. It has basic customization with options to add text and filters.
You can record high-quality videos with this lightweight application. In addition, the user-friendly interface is ideal for beginners that would like to create general content or tutorials. You can save your videos or share them directly on the main social media websites like Facebook, Youtube and ShowMore. It supports using cloud services as storage locations.
For further customization and editing features, the Apowersoft Pro version offers more options and more advanced screen recording settings.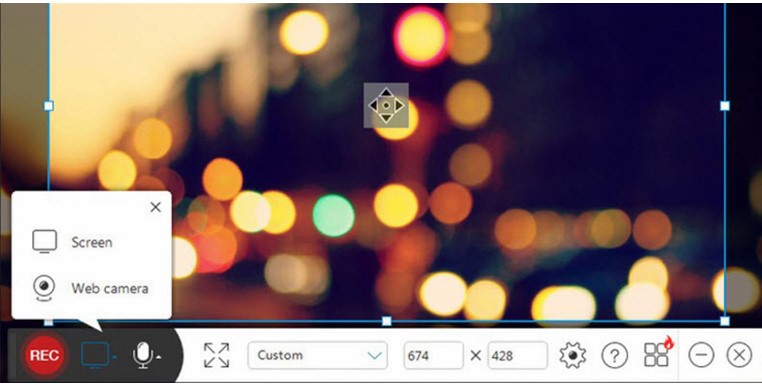 Pros:

User-friendly interface easy to learn.

Option to add webcam live-recording

It supports all the popular formats
Cons:

Requires internet connection due to the website access.
Price
Free version available in the official website.
Lifetime license for pro edition $39.95 for one personal license.
6. DU Recorder
DU Recorder is an app to record on an iPad screen without jailbreak. This is the right option for a gamer that needs to record gameplays and create live broadcasts. It includes a complete editing function, as well as audio recording with simultaneous microphone audio. Additionally, it has the option to add live facecam recording, ideal for reaction videos or game streaming.
You can edit your videos and personalize them with different tools like adding text, frames, stickers, filters, gifs and more. You can also take screenshots and edit the image. It is a complete application for gamer streamers since it supports live transmissions on platforms.
The main features of this app are premium and you need to pay a monthly subscription to use them. One of the unique premium features is creating a custom watermark for your videos. Without these features, the app functionality is quite limited.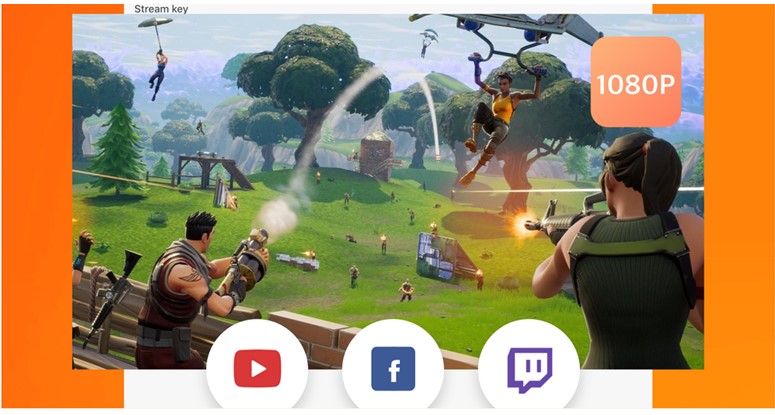 Pros:

Easy to use and friendly interface

Supports live streaming in the main platforms.

Multiple editing options
Cons:

Many of the advanced functions require in app-purchase of a subscription
Price
Free limited app
In-app pro features subscription cost can vary from $2.99 to $59.99.
7. AceThinker Screen Recorder
AceThinker Screen Recorder is a free iPad app that can help you create and edit videos. Its design is meant for a general screen recorder with a user-friendly interface. The main panel enables screen recording, sound settings for the recording, selection of the region of the screen recorded and other recording options.
The interface is well adapted for mobile users and is easy to use with quick access to the main options. This app is free with a limited edition function. If you need more customization and video options, you can upgrade the app and use the AceThinker Video Master.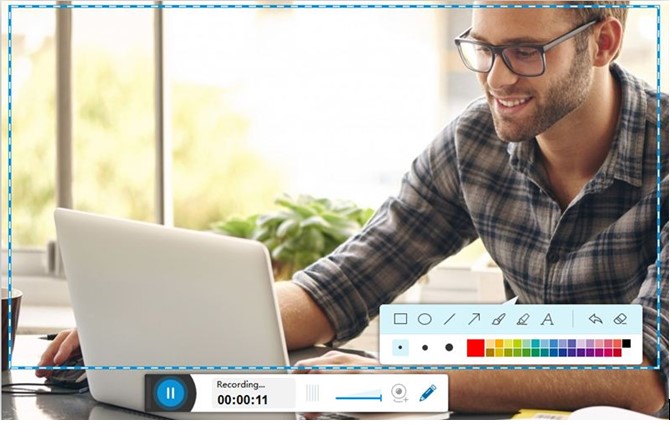 Pros:

User friendly interface

High performance and lag-free recordings

Supports social media sharing
Cons:

Limited edit tools in the free version
Price
Free limited version available in the official website.
Lifetime license of the whole AceThinker Video Master for $30.
8. BB Recorder
BB Recorder is a free app for screen recording. It was once considered one of the best iPad screen recording apps. You can still install it and use it nowadays without jailbreak, but you need to download it outside of the App store due to the Apple ban on-screen recorder apps.
It gained popularity thanks to its simple yet reliable features. It includes functions like microphone audio recording and quick shortcuts to start recording your audio and screen video for a maximum of 2.50 hours. It includes a basic video editor where you can trim and adjust the speed of your video. Once your content is done, you can directly share it since it supports the main social media sharing.
One positive aspect is that this app is lightweight and it won't slow down or lag your device. The main feature is that even though this app is free, it doesn't create any watermark in the video or recordings.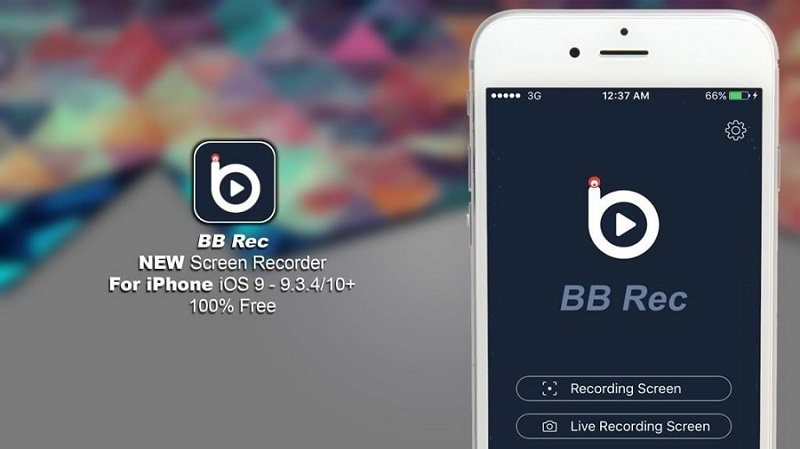 Pros:

Easy to use interface for newbies

High quality screen and audio recording

Supports social media content sharing
Cons:

No screen region or app selection for screen recording
Price
Free app downloaded outside of the App Store
Best Screen Recorder and Video Editor for Windows & Mac
Along with some best iPad screen recorders, there are also many specialized screen recording tools for Windows and Mac. You can use it to record anything happening on your desktop. For example, you might want to screen record the gameplay and share them on your YouTube.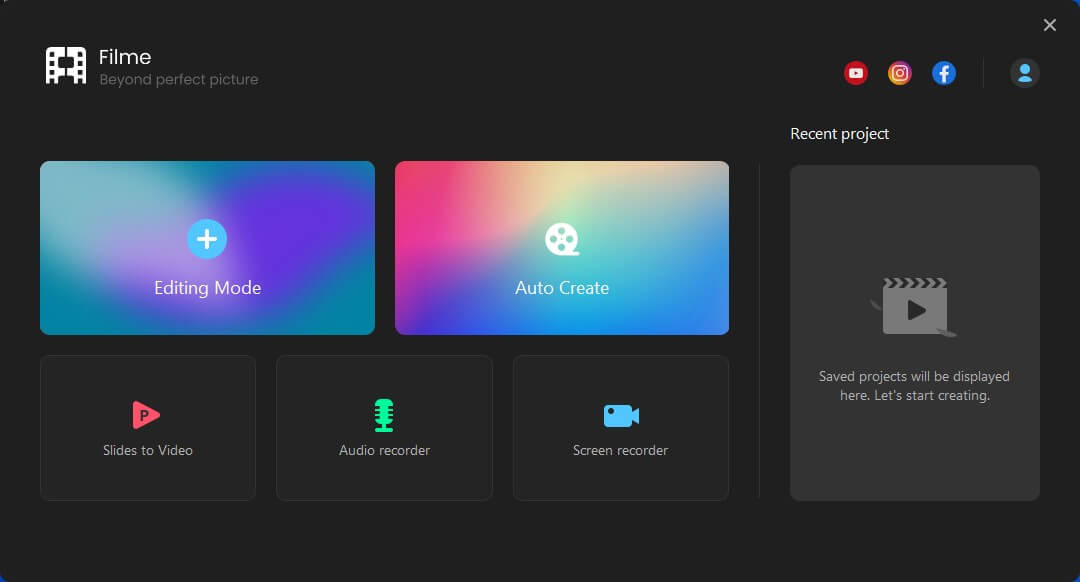 There are many options available for screen recording on computer. iMyFone Filme includes editing and customization tools to help you improve your videos and content. If you are new to video editing, iMyFone Filme is the best choice you can get, as it has a clean and easy-to-use interface that contains everything you need for editing video clips. It has not only full basic features suas cropping and trimming video clips, but also allows you to do some professional editing with advanced features.
You can download the free trial to experience all the flexible features. The easy interface and personalization options will help you create high-quality videos and screen recordings.
Price
On the official website, you can download a free trial version of 30 days.
The Monthly subscription costs $19.95
Lifetime license for $59.95. It requires a one-time payment for one computer using it at a time.
Conclusion
Hopefully, this article has helped you with your search and solved your doubts. After all, searching for the perfect iPad app to record screen and voice can depend on the objectives and functionalities you need. It also depends on the amount of money you are willing to invest or if you prefer a free app. This article has offer multiple choices for screen recording on iPad and you can try and get one based on your needs. You can also read this article regarding iPad video editing: 5 Best Ways to Cut/Trim Video on iPhone/iPad >>