Whether you're a beginner in the field of video editing and VFX or a pro, you would be craving for an easy-to-do and convenient way of removing the green screen from videos. Chroma key, blue or green screen, is the most commonly used background when filming objects, scenes, or people. The video editors have to replace the green screen with the desired background.
What if we tell you that we have an excellent tool that answers how to remove green screen from video quickly and without any complexity?
Yes, we're going to introduce you to a great video editing tool that solves your problem of removing the green screen in a matter of minutes. You can add a background of your choice to your video clips now. So let's get into it.
Getting Started –Installing Free Video Editing Software to Remove Green Screen
Whether you are a TikToker who has to make several edits before uploading a video or you create Vlogs, Filme will be your go-to video editing tool.
What makes Filme unique is that the video editing tool is free, beginner-friendly, and easy to navigate. Above all, the software is packed with all the tools that a professional pro editor can ask for. The software can be downloaded right away on your PC or Mac. You can add backgrounds, remove backgrounds, remove green screens from videos, and a lot more.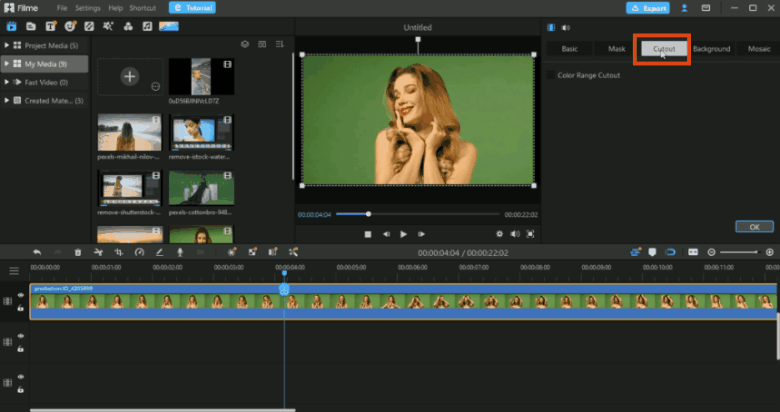 Installation