Snapchat is one of the most trendy social apps in the world. People use Snapchat for sharing pictures and images with their friends and family. Snapchat offers the most exclusive filters, due to which it has nearly 293 million active users daily. However, the filters come with text, which sometimes appears annoying to users.
Are you among one of them and looking for how to remove text from Snapchat? You're at the right place. This article will talk about the 4 best tools that will help you remove Snapchat text from photos.
Part 1: Comparison Chart for 4 Best Tools to Remove Captions
| Applications | Easy to use selection tools | Let you process in batch | Precisely remove captions from photo | Clean and user-friendly interface |
| --- | --- | --- | --- | --- |
| Photo Eraser (iOS) | | | | |
| Remove Unwanted Content | | | | |
| iMyFone MrakGo | | | | |
| WebinPaint | | | | |
Part 2. Photo Eraser -Best App for Caption Removal for iPhone [iOS]
Photo Eraser is an IOS app that allows the user to remove Snapchat text from a photo. It has two modes: Intelligent and advanced, which would enable you to remove captions instantly. The first is a square shape that allows users to select the location of the unwanted parts. It's ideal for images with a simple background color, whereas the advanced mode is better for images with complex backgrounds.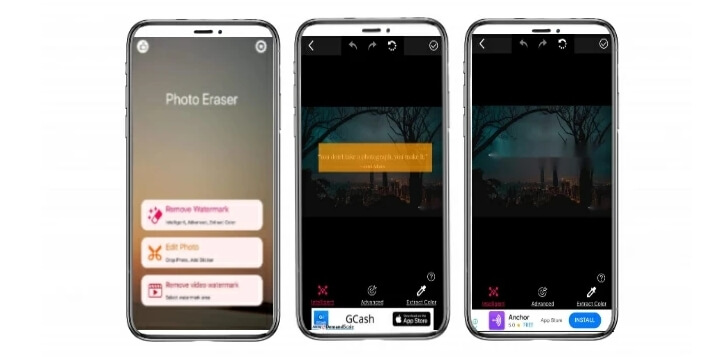 How to Use It?
To learn how to use Photo Eraser (IOS), check the following tutorial.
Step-1 Install the App
First, you have to download the app from the App Store.
Step-2 Select Intelligent/ Advanced Mode
Select the caption areas in your image that you want to remove using the "Intelligent" or "Advanced" tools. After you use the removing tool, it will be deleted immediately.
Step-3 Select the Location And Save
Finally, tap the "Check" icon and then "Save Image" option to save the edited image.
Why Do We Like It?

Photo Eraser (IOS) magically removes unwanted objects from photos and instantly fixes them.

Photo Eraser outperforms all other iPhone erasers that ruin your photos, including popular professional photo processing softwares.

Experiments show that the intelligent Photo Eraser produces better, more natural and outstanding results than similar tools.

Remove watermarks, date stamps, and other unwanted elements from iPhone photos.

Text, signatures, and other updated objects can be erased from iPhone photos.

It's entirely non-technical.

All iPhone devices are supported, including the iPhone 6s+, 6s, iPhone 6+, iPhone 6, iPhone 5s, iPhone 5c, iPhones 5, iPhones 4s, iPhone 4.
Part 3: Remove Caption for Snapchat Screenshots -Handy App in Google Play Store [Android]
Remove Unwanted Content Application can assist you in removing the Snapchat caption from screenshots. All Android users can download this app for free. Use its removing features: object remove, quick remove, and clone stamp to remove unwanted content.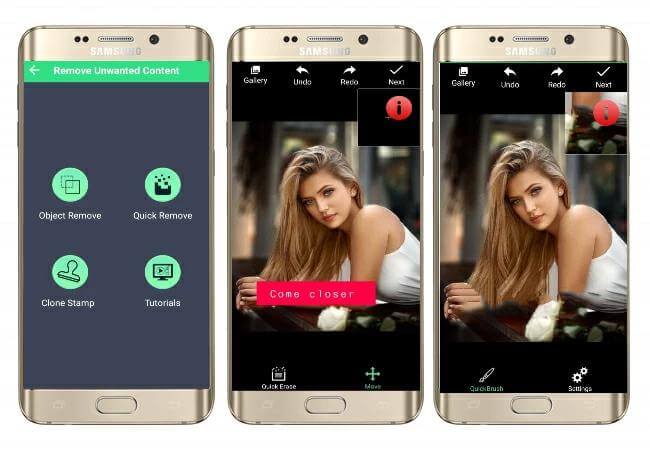 Additionally, before saving the processed image, you can add some effects, stickers, and text. Here are the steps for removing the caption from a Snapchat picture using this app.
How to Use It?
Follow the given steps for how to remove the Snapchat text from the screenshot.
Step-1: Download the App
Google Play Store can provide you the application.
Step-2: Select "Tap To Start"
Open it and select "Tap to Start" from the menu.
Step-3: Select the Image and click "Quick Remove" tab
Chose a photo that you want to edit with the "Quick Remove" tool.
Step-4: Remove Caption from Your Image
To remove the caption in your Snapchat photo, tap the "Quick Erase" button after you've finished. Allow the app to process your image automatically.
Step-5: Save the Image at the Desired Location
To save the processed image on your device, tap the "Next" > "Save" icon.
Why Do We Like It?

Remove Unwanted Content is the best photo background removal and eraser, as well as a cut and paste programme.

It is a best background image editor to erase photo background and edit it with different beautiful backgrounds.

Without paying a dime, you can edit endless pictures hassle-free with this app.

The reason why do we like it is because of its user-friendly manual.

We don't need any advanced technical know-how to operate it.

It offers features beyond removing captions as well, which makes it an all-rounder.
Part-4: iMyFone MarkGo -Popular App for Desktop to Remove Text in Batch
You can get this wonderful software Online. You can delete the Snapchat caption from your photo using the app. Its straightforward interface and capability to eradicate watermarks and texts are familiar among Snapchat users.
You can easily remove the watermark from videos and images with a few simple clicks and export them without losing quality. iMyFone MarkGo has been used for nearly all editing purposes, and to remove Snapchat text from images and videos. Do not know how to use it? No worries, because all the steps are outlined below.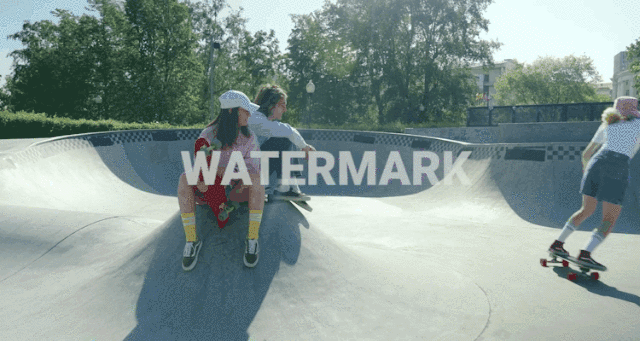 How to Use It?
Follow the given steps one by one.
Step-1: Go to the Editor and Click on "Remove Image Watermark."
After clicking on the task, upload the image from which you want to delete the Snapchat caption.
Step-2: Select the Caption through a Pop-up Box
A pop-up frame will appear. Drag the choosing frame to the area of the text you want to remove. Then click "Remove Now" option.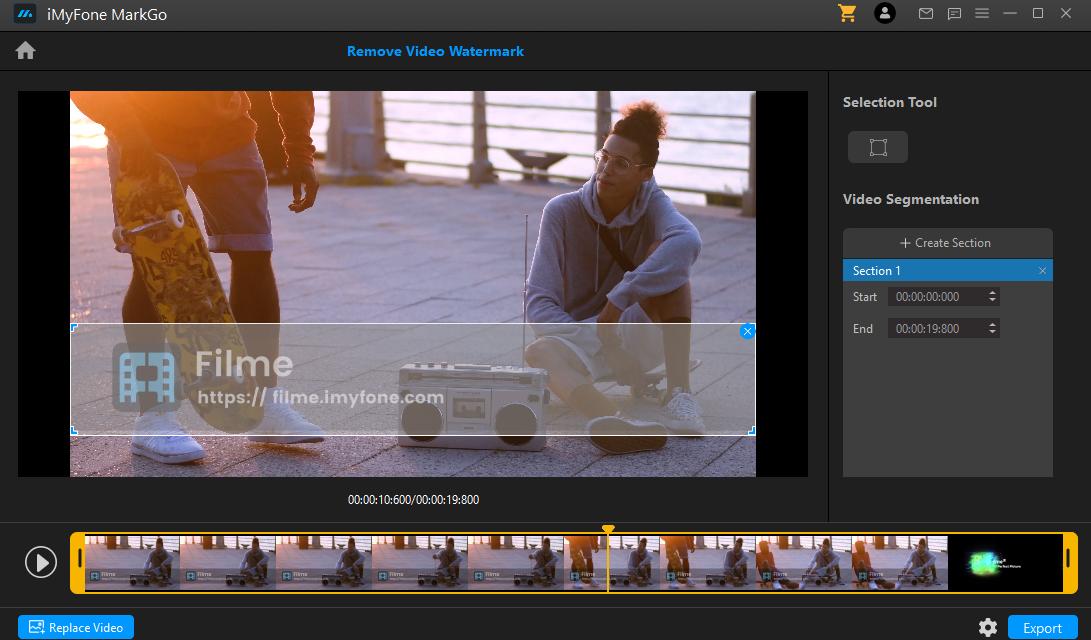 Step-3: Take Them Out In Under a Minute
You have now successfully removed the caption! Examine the details of your images and make minor adjustments to hide any residue.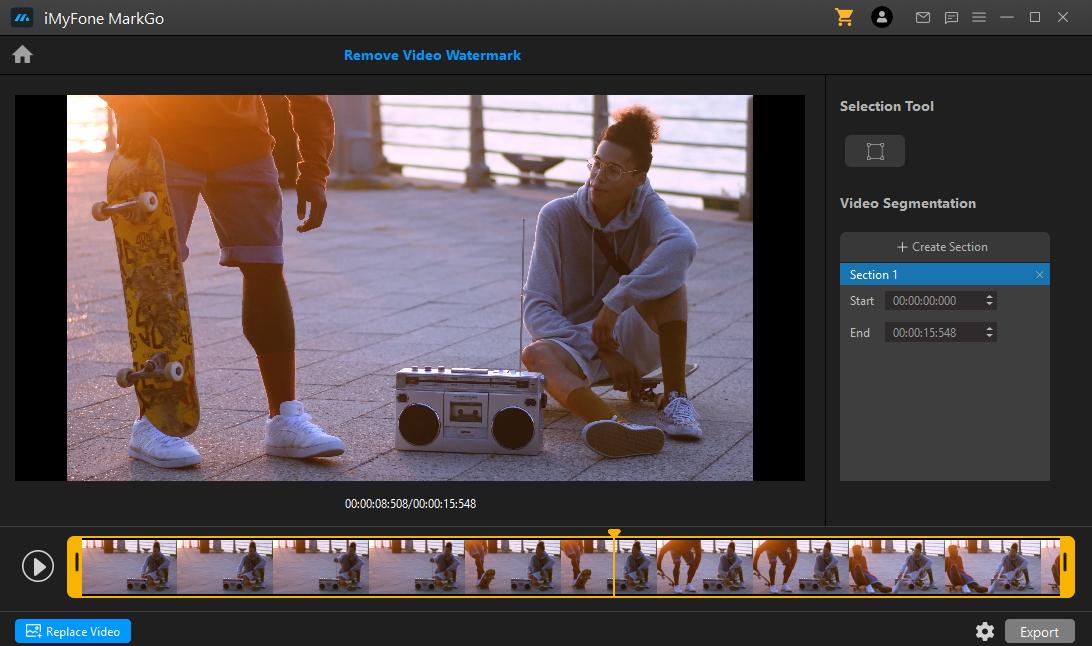 Why Do We Like It?

iMyFone MarkGo is one of the most professional applications for efficiently removing captions from your videos.

It has many valuable features that you will need for professional editing.

This application not only eliminates the watermark but also assists you with the following features.

Both novices and professionals can use it because it is compatible with both Mac and Windows devices.
People Who Liked this Content Also Liked
Best Watermark Remover Online for Photo / Video >>
Best 5 Photo Apps to Remove Unwanted Objects from Your Photos >>
How to Remove the TikTok Watermark: On Desktop, iPhone, and Android >>
Part 5: WebinPaint -Easy and Functional Online Tool [Online]
If you'd instead use an online tool to remove the Snapchat caption from a photo, WebinPaint is an excellent choice. This web-based tool makes it simple to remove any unwanted items from photographs. Even though it is a simple web service, the result is always excellent. Perform the instructions mentioned below to learn how to use WebPaint to remove captions.
How to Use It?
Step-1: Open the Application Online
In your browser, go to the website and enter the Editor.
Step-2: Select Image That You Want to Edit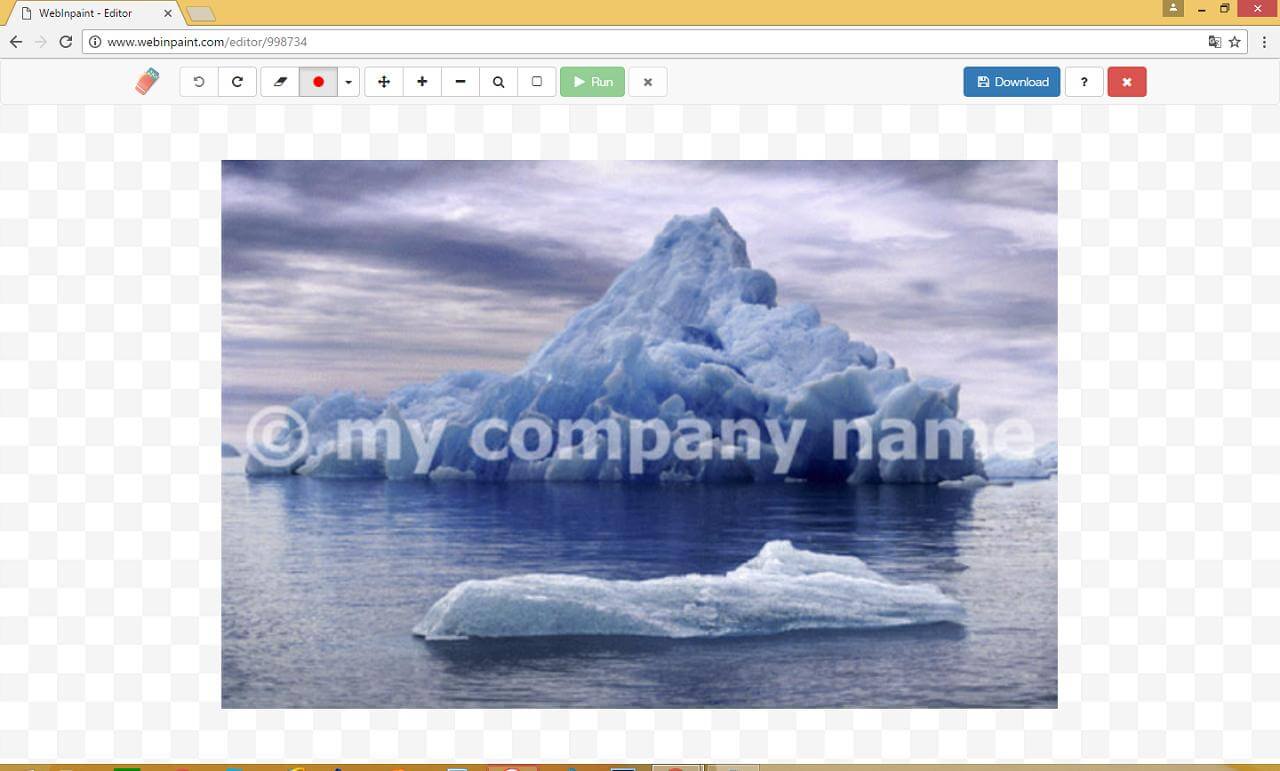 Choose the original photo by clicking the "Upload image" button.
Step-3: Remove the Caption by Highlighting It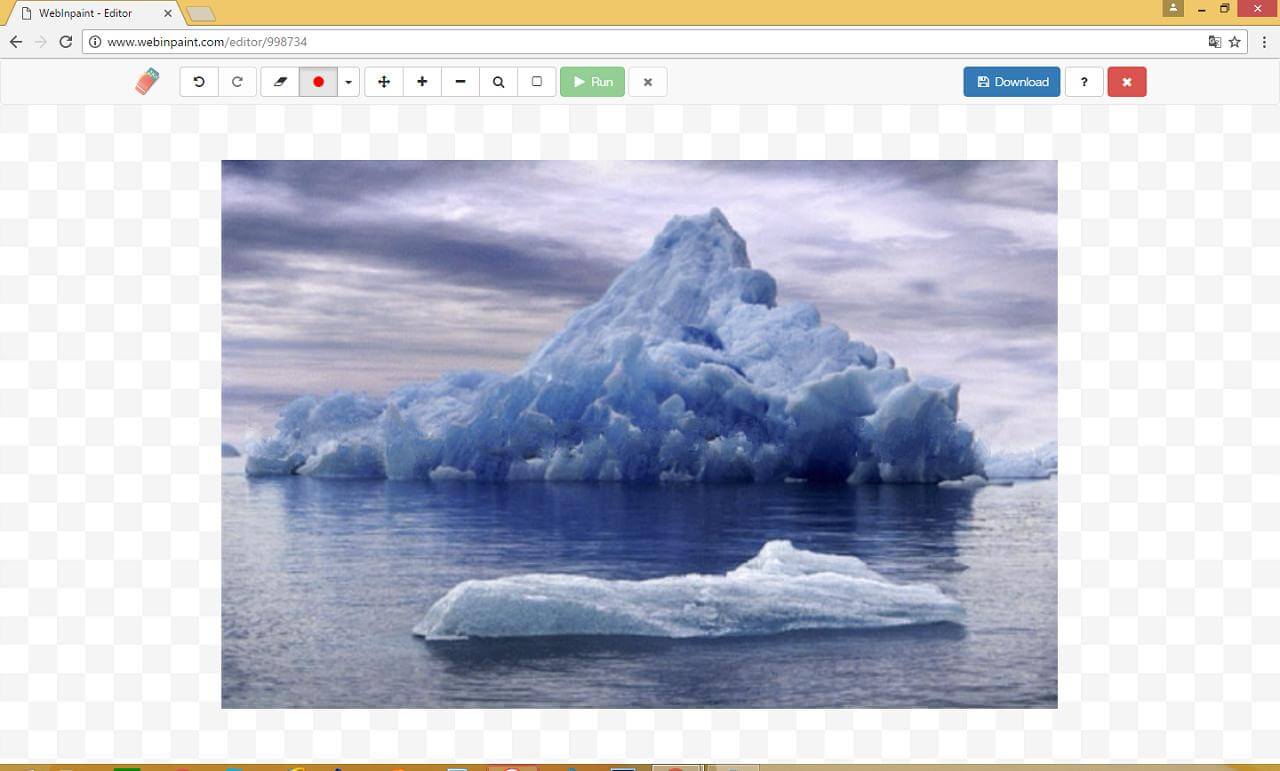 Then, on the left portion of the screen, click the red circle to highlight the caption. Then, to process it, press the "Erase" button.
Step-4: Save the Edited Image to Use It Later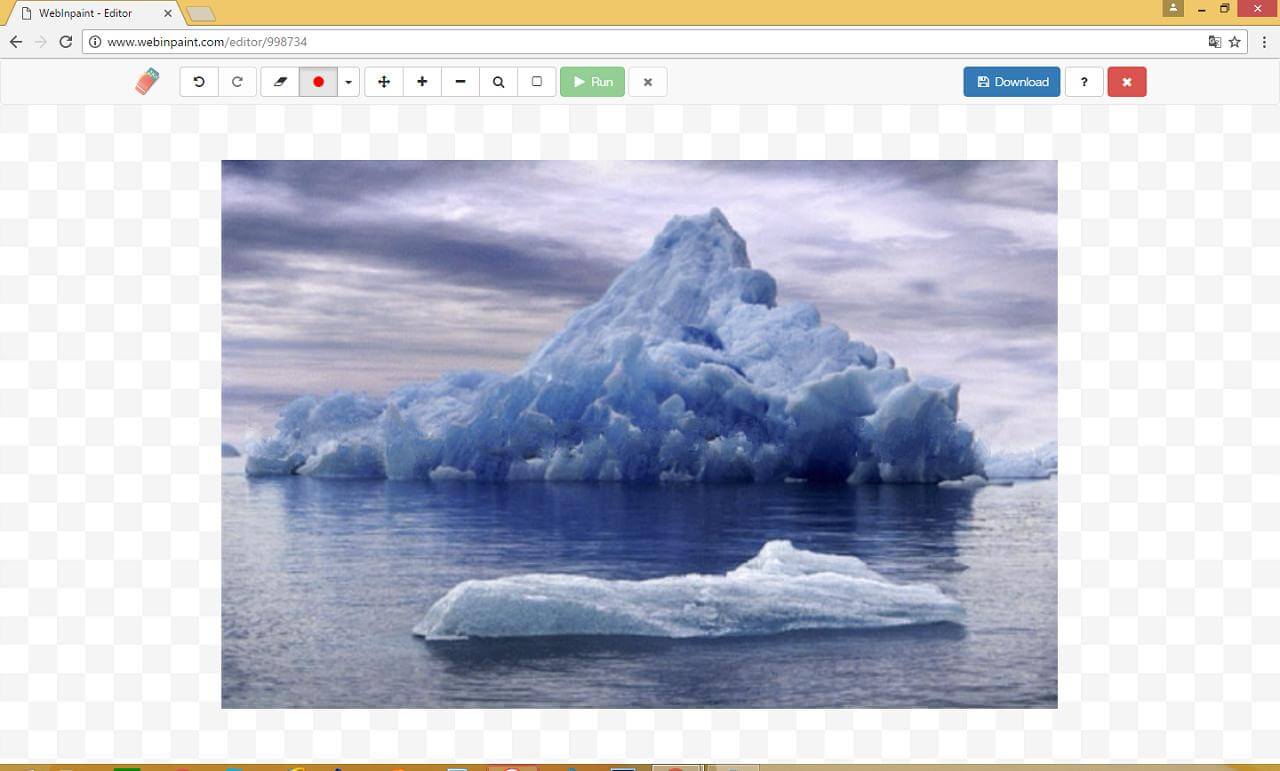 To save the processed image to your computer, click "Download."
Why Do We Like It?

WebinPaint is a web-based photo app that aims to accomplish precisely that.

Highlight the region you are willing to delete from an image and click the "Inpaint" button to let the software handle the rest.

It lets you remove unwanted people, objects, elements, background and all the other things that are damaging the result of your image.

It reconstructs the removed area from the pixels near the area boundary to give the image a real feel.
Conclusion:
So these were the 4 best tools that will help you to remove text from a Snapchat photo. All of them are equally efficient; however, they are differentiated in terms of their other features. However, you can still go iMyFone MarkGo, as it is the specialist caption remover from Snapchat pictures worldwide.
iMyFone MarkGo
Easiest Watermark Remover for Video and Image!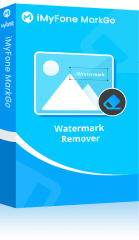 1,000+ People are Downloading iMyFone MarkGo Every Second!