Purchasing products from different retailers or dealers can be a daunting task. However, it will become more difficult when you have no idea about the voice changer headset for gaming.
One of the most important things to consider while buying a gaming headset is looking for its feature. Therefore, instead of buying an item from a retailer, you can get it from a manufacturing company. In this guide, you will find clear instructions about different types of famous voice changer headsets.
It will make you able to choose the best one according to your requirements.
Part 1: Tips for Choosing Best Gaming Headset:
There are many things to consider before selecting a gaming headset. We have outlined the three most important tips below:
Check for Compatibility:
Checking compatibility is an essential thing. You need to check whether the gaming headset will work on different platforms such as PlayStation, Xbox, or PC. Another factor that needs a compatibility check is the type of games you want to play. Action games need more powerful headsets to get an excellent gaming experience.
Comfortable to Use:
Even the best voice changer headset will not be in use if it's not comfortable. Therefore, you should avoid such voice changer headsets that cause discomfort. Always look for a model that is lighter in material and easy to wear for many hours of gaming.
Consider the Price:
When you are about to purchase a voice changer microphone headset for gaming, always look for one at a reasonable price. We recommend avoiding wireless headsets if you are on a budget. Wireless headphones are expensive and require additional equipment as well. The thing is that you spend money to get a quality product, so consider the cost before purchasing it.
Also Read:
Best Free Editing Software for Gaming >>
Part 2: Best 10 Voice Changer Headset 2021:
1. Voice Changer Gaming Headset for PS4, Xbox One, PC:
Voice changer for PS4 headset with mic has three chips and provides stable sound effects. Users can change voice into the voice of robot, monster, child, female, and male. This new generation gaming headset has a unique design, and its sound card can be individualized and combined. The earmuffs of the voice changer headset are formed with skin-friendly leather material.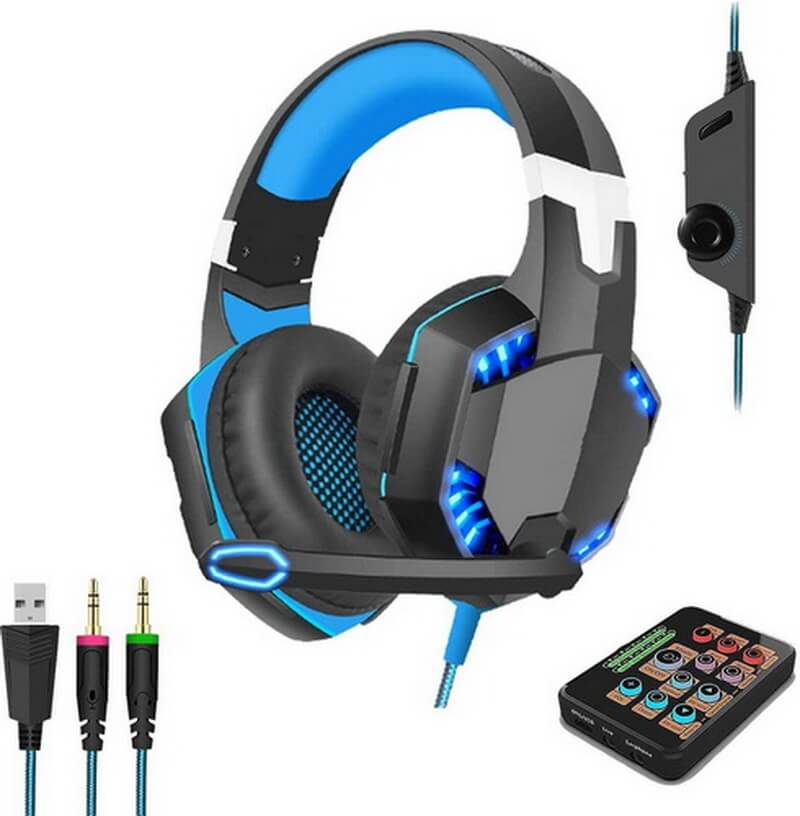 It is a type of turtle beach headset voice changer that has an unprecedented microphone and chat controls. The product holder can control the outbound mic boost, background noise limiter, and mic monitor levels. From weapon reloads to footsteps sneaking, this exclusive turtle beach headset voice-over helps to hear everything. Moreover, all turtle beach headsets are compatible with the new and original PS4 console.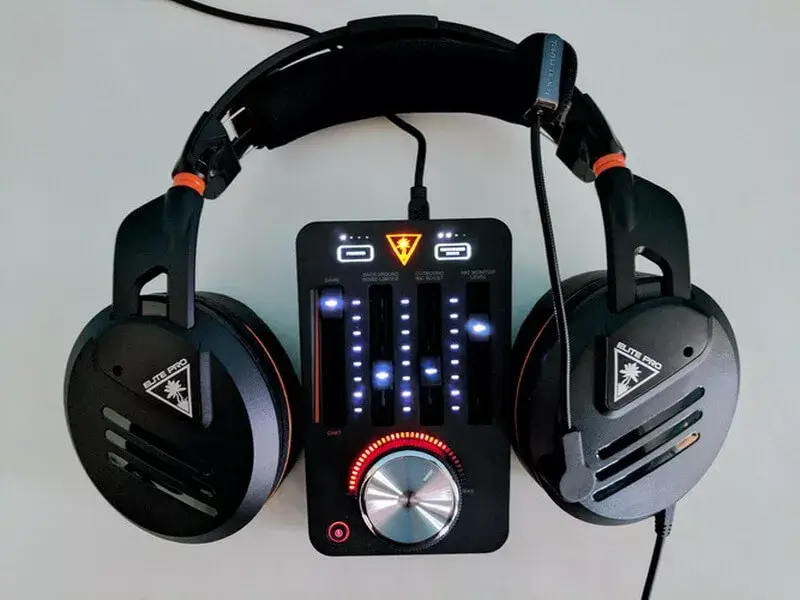 3. Headsets with Voice Adjustable Features for Anchor/Cam/Laptops/Phone:
This voice changer headset can convert your voice into monster, girl, child, and men's voice. The new generation voice converter headset comes in a classy design. It offers three in one reverb sound effects with superior quality sound. Moreover, it is compatible with all brands of desktop computers and mobile phones.
It is a creative world of Warcraft headset voice changer having powerful audio from sound blaster THX TruStudio PC sound. Users can customize headset lenses, and they provide instant volume access.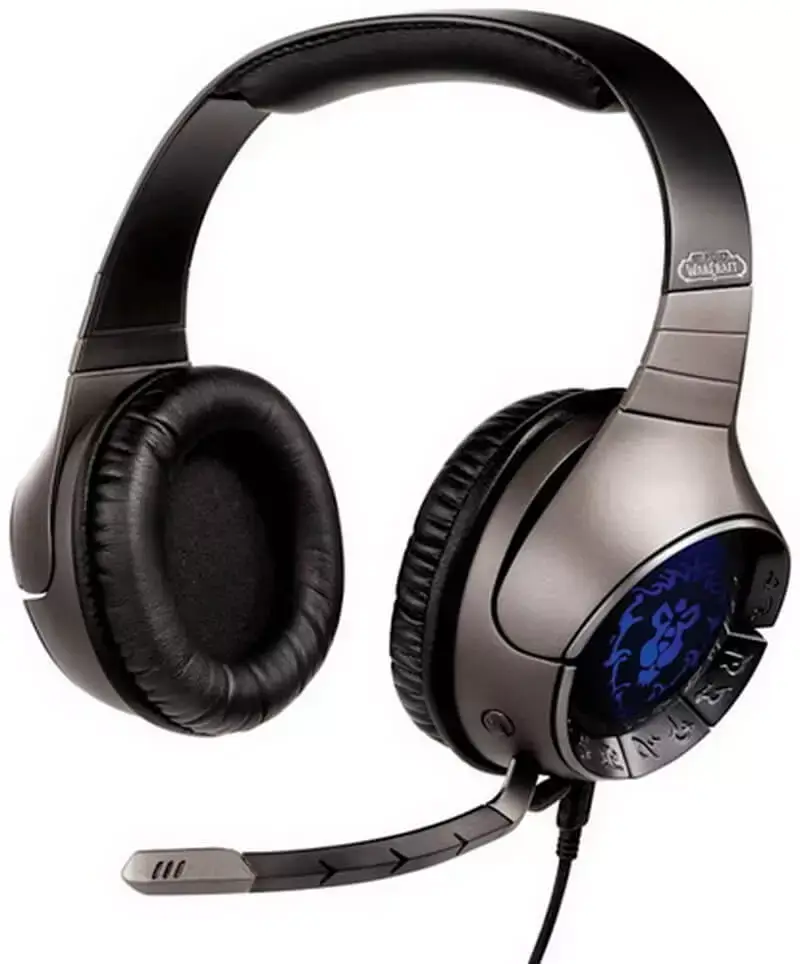 This voice changer gaming headset has three built-in chips with 3D audio and a stable sound effect. Classy LED lights are designed on the ear cups that provide high-quality sound and highlight the game atmosphere. The voice changer headset is designed for PlayStation, Nintendo switch, tablets, and laptops.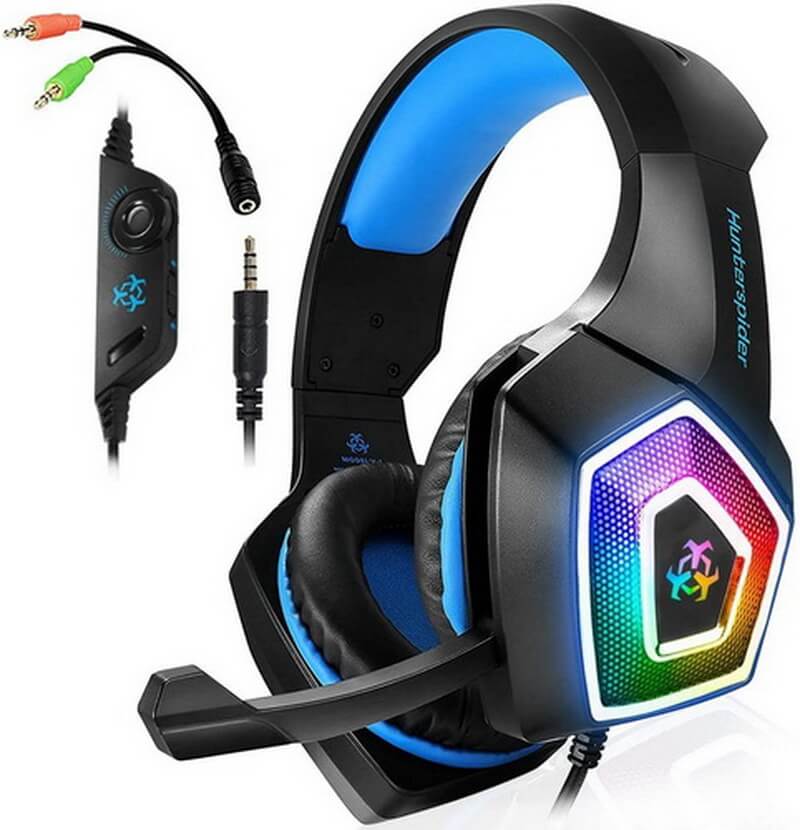 The Logitech voice changer headset provides three different headband pads and it is ideal for software applications. When you use it in combination with a rotating ear cup and headband, it gives good adjustability. The G35 headset voice changer comes in a properly designed box.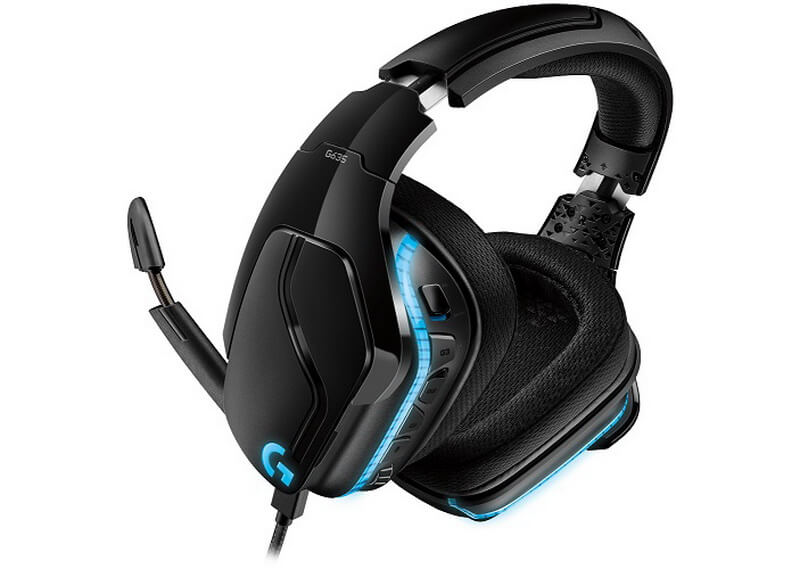 Blue voice changer headset provides broadcast vocal effects that make it a professional sound changer. Users can achieve powerful and rich in-stream sound with a variety of tunes. So users can create custom vocal sounds using high-quality effects.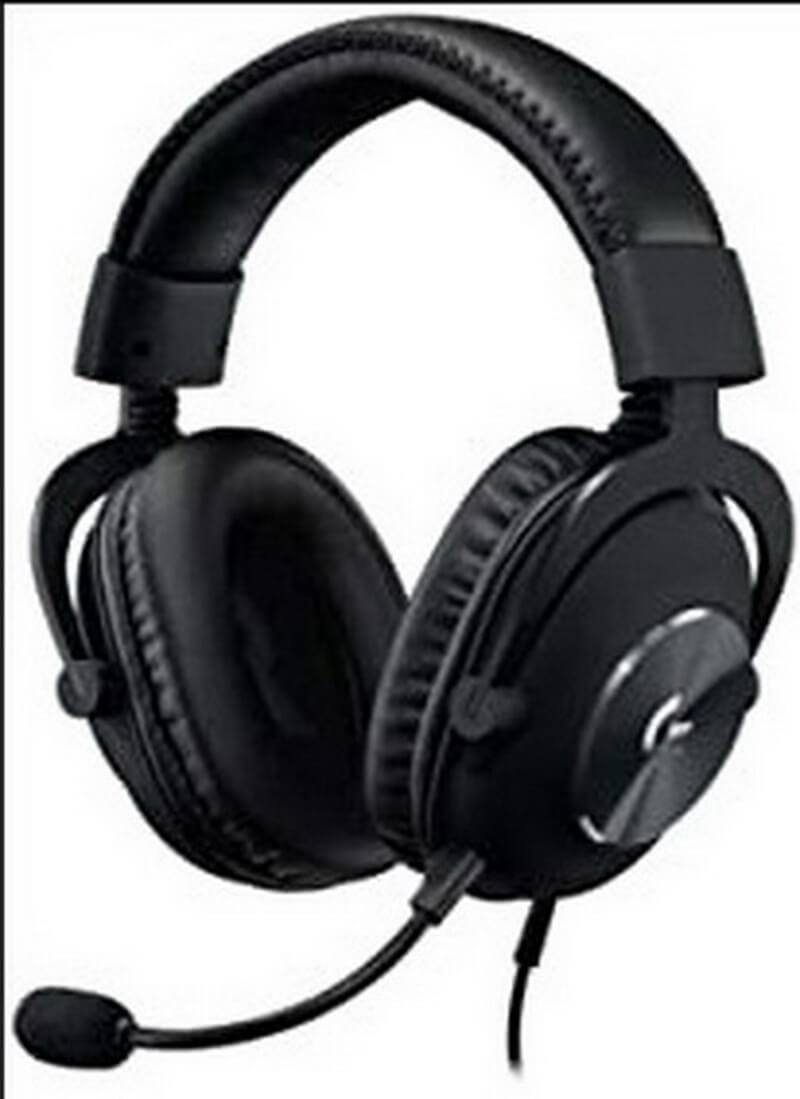 This voice changer headset provides analog scene modes such as Ownvoice, KTV, Dodge, and electronic. CofeLife Earbud headphones offer the super quality of sound with 3 in 1 reverb sound effects.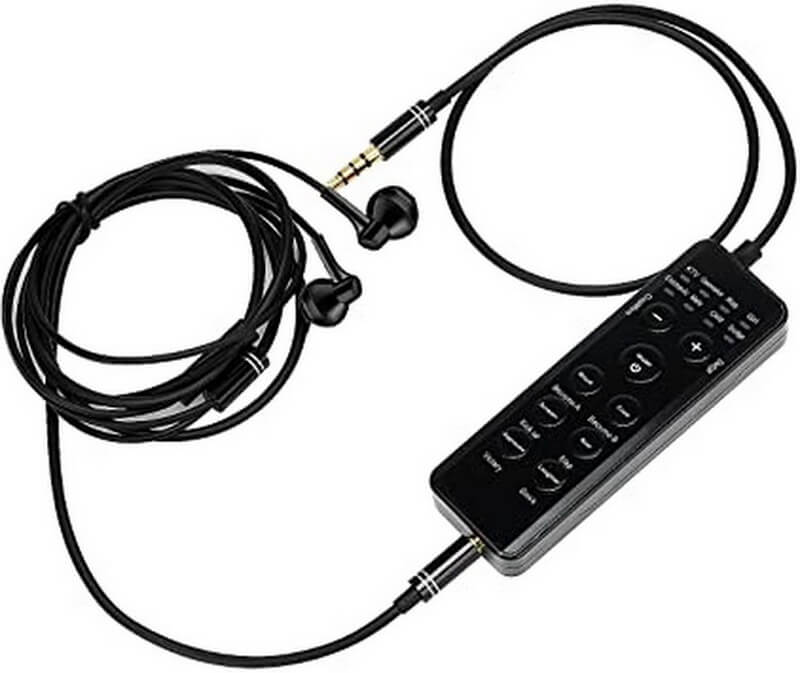 The Logitech G930 headset voice changer is an exclusive product release from Logitech and it is almost being used everywhere. The headset provides complete user access to control the voice-changing effects.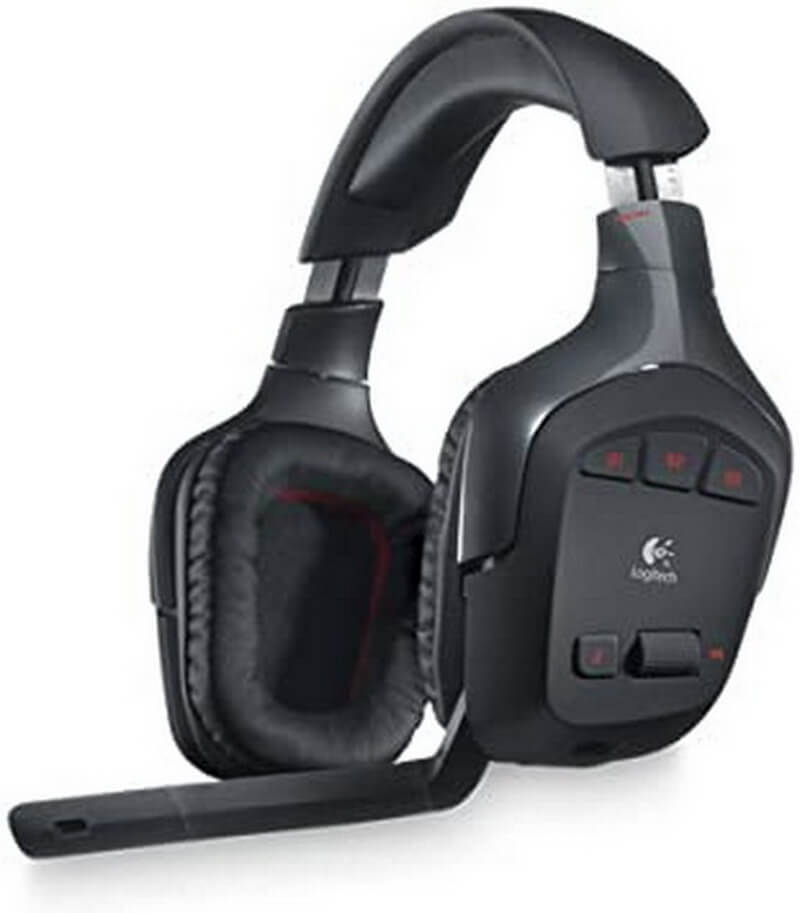 This voice changer headphone headset comes with six amazing sound effects. These six sound effects are Embarrassment, Contempt, Laughter, Applause, and Crow. It has different wrap models such as 3D, Classical, Jazz, Normal, and Rock. If you don't turn on the sound change switch, you can use it as a normal earphone. It provides quality sound effects, and its built-in microphone is convenient for hands-free calls. Moreover, this voice changer headset is compatible with all mobile phones, Xbox, PS4, and desktop computers.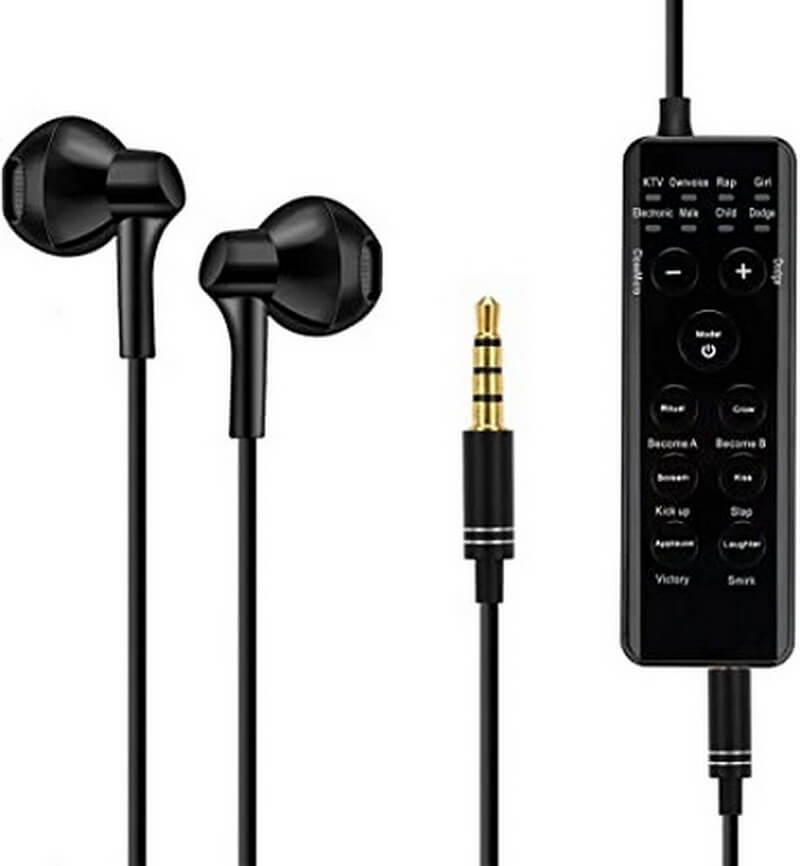 Part 3: Best Game Recorder and Voice Changer - iMyFone MagicMic
iMyFone MagicMic is one of the best voice-changing tools which is a nice real-time voice changer program for desktop. You can change your voice on a computer or mobile.
1. How to use iMyFone MagicMic voice changer:
First, you need to download and install the iMyFone MagicMic from the official website. Make sure to download the latest version to have all the functions available.

Then, after you launch the program.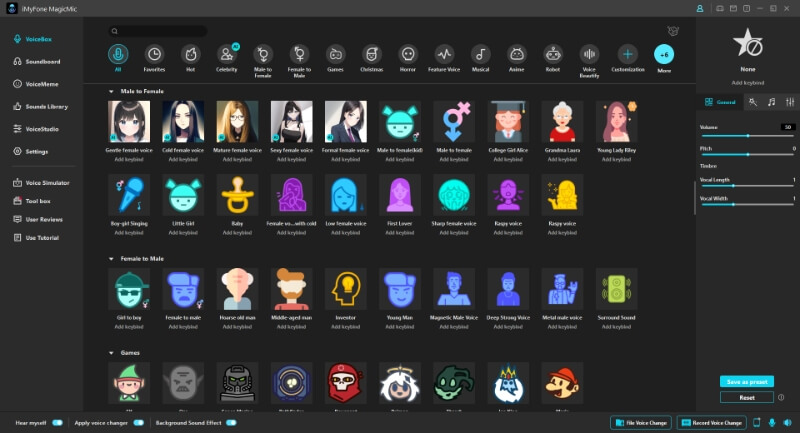 Then select your real microphone as the input device. Select your headphones as the output device.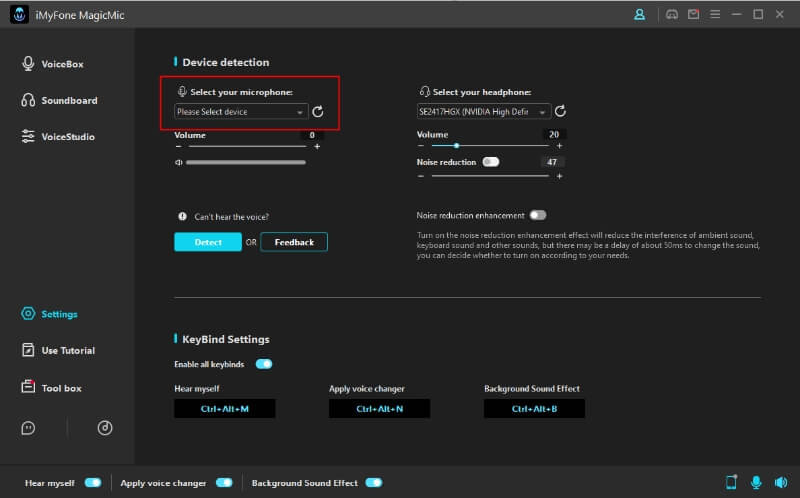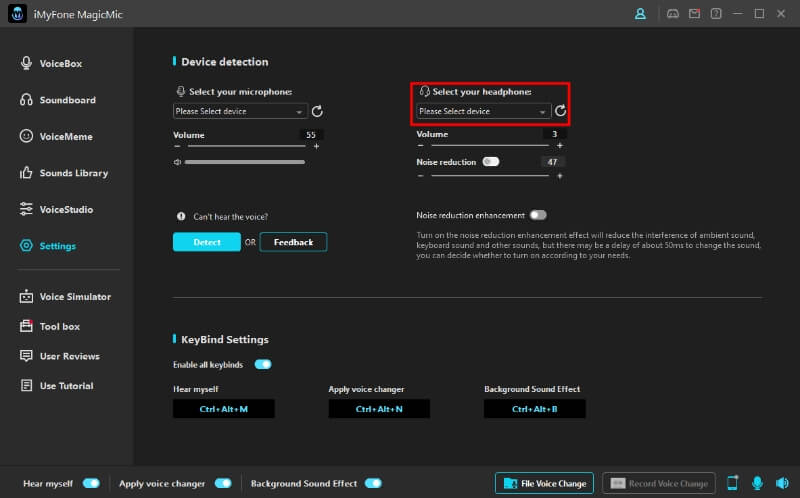 Now you can click any voice effect in MagicMic and speak into your microphone to check if it really change your voice.
2. How to use iMyFone Filme Change Your Voice
If you are trying new technologies for voice changing, then this is definitely for you. Filme provides a user-friendly interface that eliminates game recording and processing issues. The best thing about this software is it offers an exceptional video previewing option that permits users to check the recording details. Going through these reasons, you will come to know why you should choose iMyFone Filme.
Features of iMyFone Filme:
Change Voice:
iMyFone Filme includes a wide variety of voices, and you can add audio to your video to make it attractive. It also enables users to change their voices while recording.
Audio Effects:
Users can effortlessly fine-tune dialogue and audio to capture cherished memories in their videos.
Text Formatting Options:
Filme provides spectacular typography and headers with a wide range of color schemes.
Transitions:
You can impress potential customers by using different transitions effects.
Eye-Catchy Effects:
There are different effective tools that you can use to add transitions and filters to make sophisticated and vibrant media.
Steps on How to Change Voice Using Filme:
Watch this video to learn how to use Filme to change voice:
Here is a complete guide to change voice/audio using Filme.
Download the application on your device and launch the interface.

Now import the video into the software and add the clip to the timeline. To change voice, tap on the "Detach Audio" option.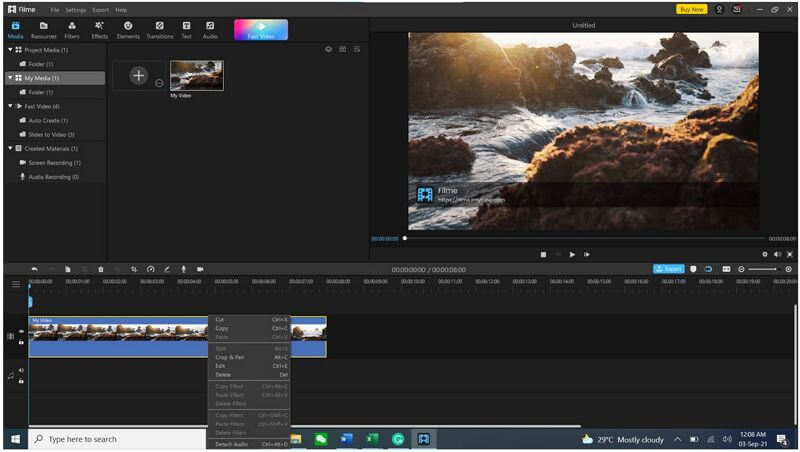 You can right tap on the mouse to select "edit". You will get different voice changers in iMyFone Filme. Choose the one that you would like to apply on video. Users can preview the video to check the sound of the changed voice.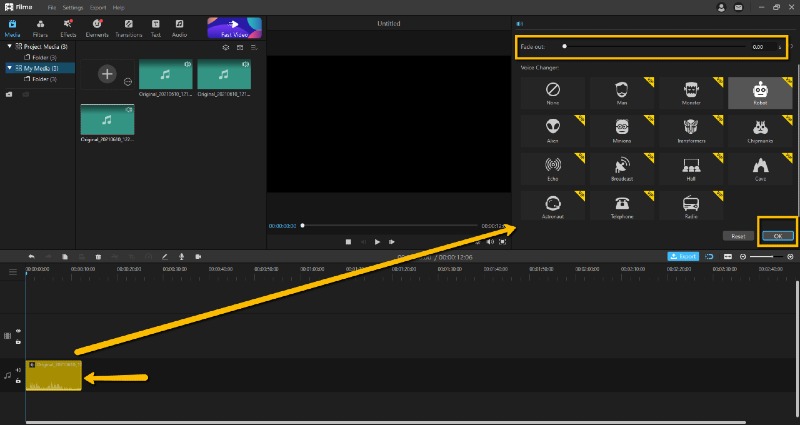 Apart from changing voice, you can also change audio during recording. It is a helpful way for YouTubers or content creators.

The last step is to watch the video and check the quality of the voice. If you want any modification, you can edit it according to your requirements.
Conclusion:
If you are a big fan of voice changing, it will bring more ideas for you to search for the best voice changer headset. Gamers are much aware of the fact that a quality headset is necessary to have a realistic gaming experience.
There are several factors to consider while looking for a voice changer headset for gaming, and in this article, we have outlined the top 10 voice changer headsets that you can consider.
iMyFone MagicMic is a professional video editing application/software. You can use it to change the voices. It is an all-in-one voice changer.