Using a kid's voice during your live stream might cheer your audience up a bit. People mostly use kid's voices to make their streaming funny or cute, and it does work at times. If you're interested in trying it out, there are several kid voice changer and baby voice changer software options available that can provide instant kids voice effects with just one click. These voice changers are also user-friendly and simple to operate.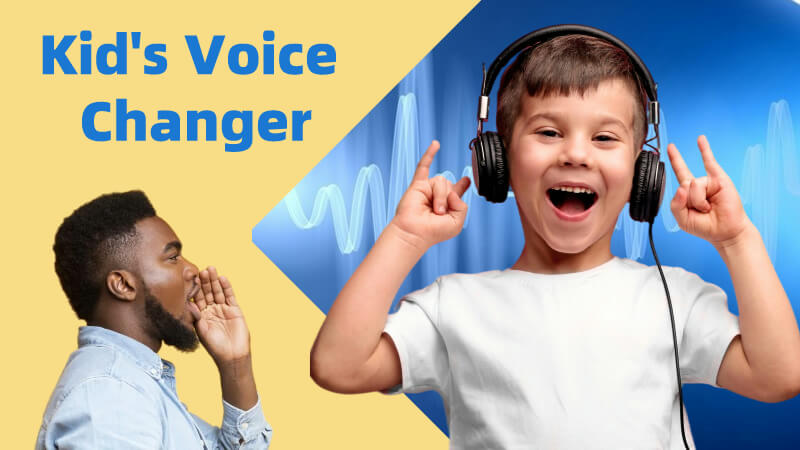 Tips
Change into kid voice using MagicMic - best kid voice changer!
Change Voice
Part 1: Things You Must Know about Cute Kid's Voice
1. Many YouTubers with millions of followers are streaming their videos using a kid's voice these days, and they are gaining popularity for that too. The gaming audience mostly is teenagers starting from the age of 11-12, and they find it really funny when an adult uses kids' voices during gaming.
2. Also, if you are recording your online streaming for uploading it later, it would be great too because the response to gaming videos that are made using kid's voice effects is pretty promising so far.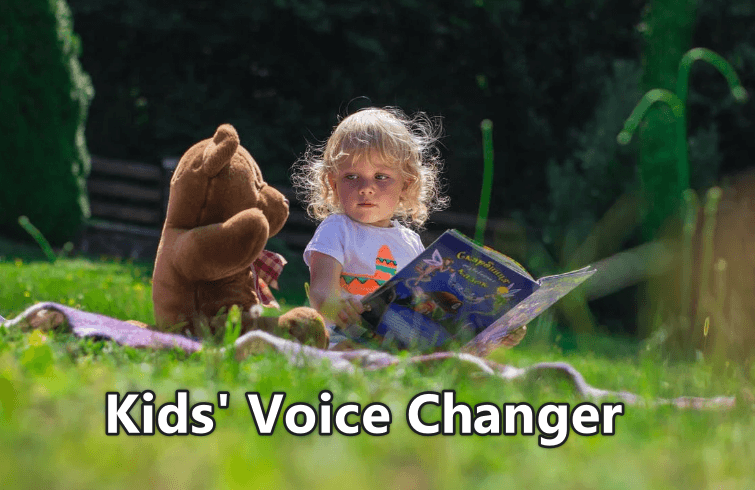 3. You can either prank people by pretending to be a kid or using a child voice changer to crack people up in a certain tense situation. Kid's voice can also be used while you are interacting with people during streaming, and it sounds really funny and cute at the same time.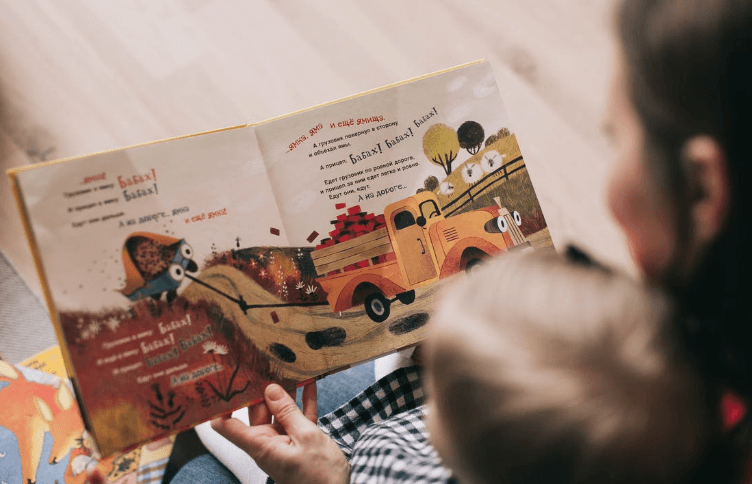 Part 2: Best Kid Voice Changer Helps You to Get Kids Voice [Highly Recommend]
1) MagicMic Kid Voice Changer
MagicMic is the best little kid voice changer and little girl voice changer, offering a wide range of voice effects for real-time streaming. With simple installation and a compact size, it won't occupy much space on your PC, making it the top choice for editors and users alike. Enjoy seamless voice transformation with just one click.
Imagine sounding like a kid voice while online chatting with your friends, gaming with others or streaming, how fun that will be and how suprised that will be for your audience.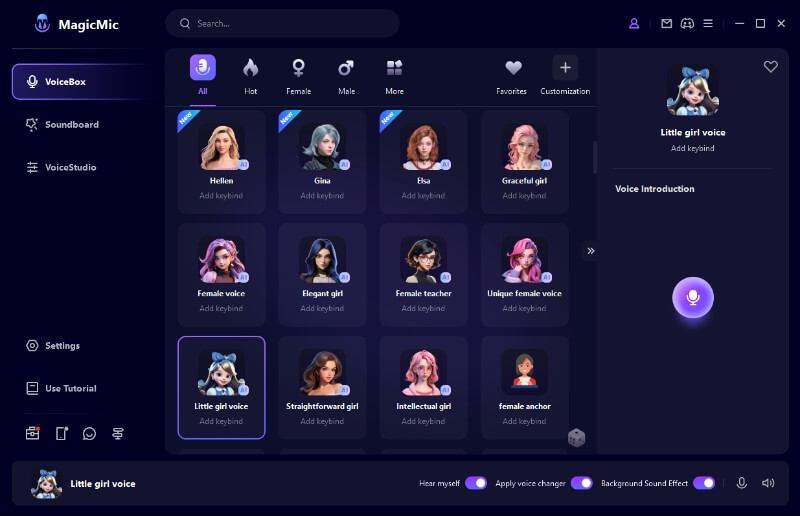 Note
Most voice changers on the market do not support using on Windows 11 or Mac! MagicMic voice changer wins!
Why Should You Choose MagicMic?
This software has a collection of more than 600 voice and sound effects,250+ voice filters and 200+voice memes for games, streaming, meeting and calls.

You even get the option of exporting sounds from your device. You can add the voice emulator directly to your games with the help of this software to have the funny sound effects Youtubers use.

The funny sound effects on MagicMic are updated every week, and there are more than 225 voice filters, including baby and kid voices, and the voices of anime characters such as SpongeBob, Hatsune Miku.

You can also change your voice with the help of key shortcuts while streaming, which is really easy and hassle-free.

Except various premade kid, baby, child voice filters, you can adjust them with many sound parameters.

You can custom your dream cute kid voice on Voice Studio.

Whether your voice is male, female, or an old man's voice, it can make your voice into a natural child's voice in a few seconds
Steps to Use MagicMic Kids Voice Changer
#Step 1. First of all, start by launching MagicMic on your PC
#Step 2. Now, make sure that you have a microphone as the input device, select the headphones as the output device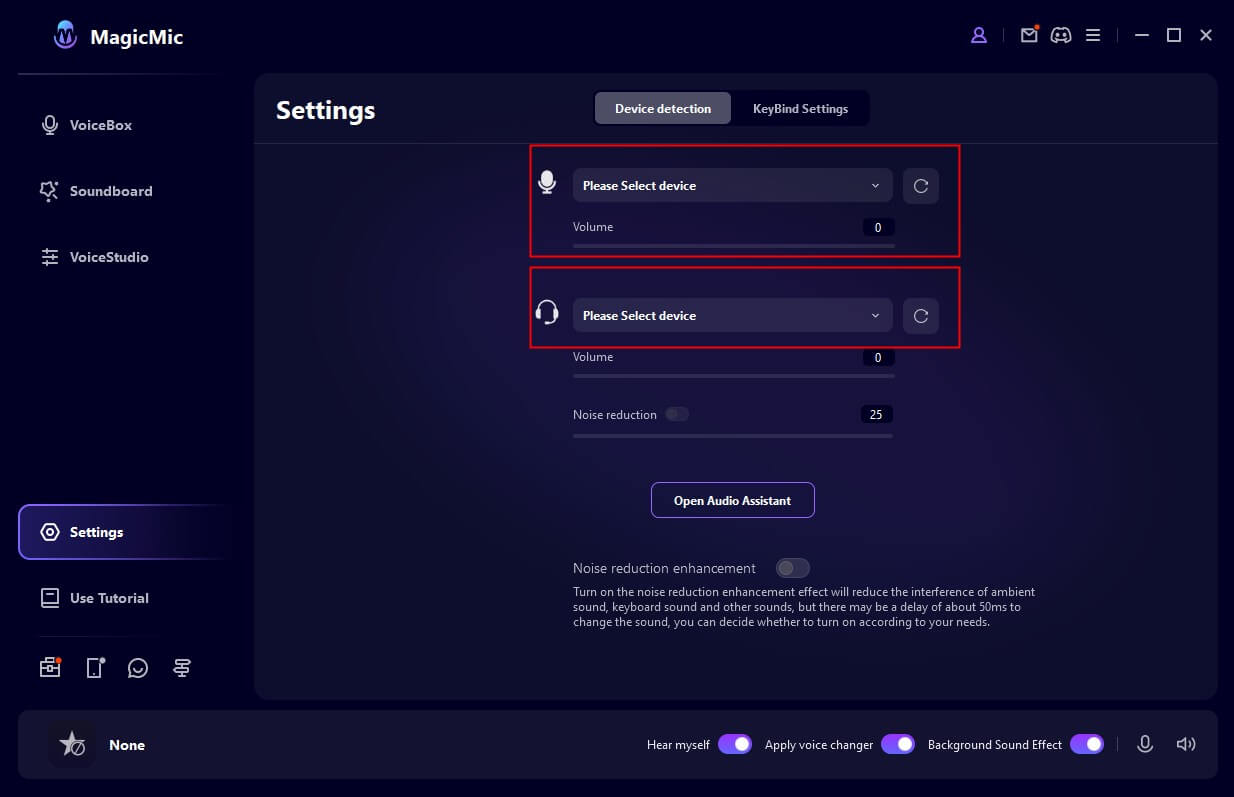 #Step 3. Go to the other platforms where you want to apply kid voices, choose "MagicMic virtual audio device" as input device. Platforms like Valorant, GTA-V, Call of Duty, Discord, Zoom, Twitch are supported.
#Step 4. Now, go to the software and select the voice effect of your liking, like the kid voice.
Reviews of MagicMic
Those who have used MagicMic believe that the quality of their streaming has increased quite a lot, and the thing that users like the most about this software is its convenience.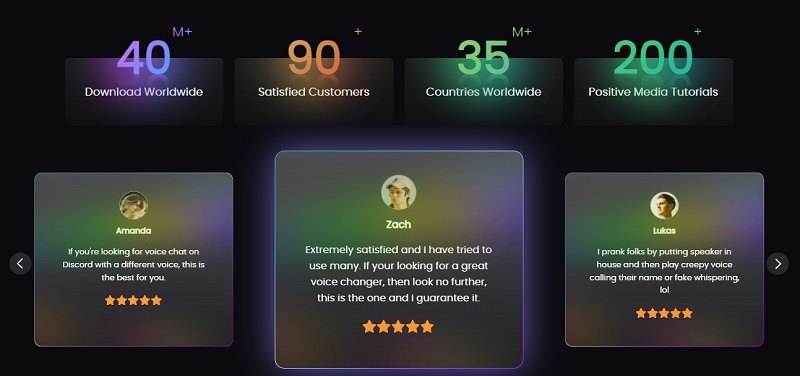 People also use this child voice generator to either prank their friends or to add a little drama to their online streaming, and they seem to be loving it so far.
Price
Free version and full version are available. Only 0.3$/day with 9.99$ for 1month,and much lower for annual for lifetime plan.
Part 3: More Kid Voice Changer Online & PC with Real Review for Choice
There are a couple of other kids voice changer that have got some pretty good reviews, too, so make sure to check them out for little kid voice changers. So, let's find out what this software is:
AV little kid voice changer has tons of sound effects, and it lets you change them with just one click. It offers you very unique voices, the ones that you usually don't get in other apps, and you can also save or modify the sound effects that you like.
It uses very advanced virtual driver technology to help you change your voice while playing games or on a voice or video call. You can change your voice on different apps, including Skype, Discord, and Twitch, with this software.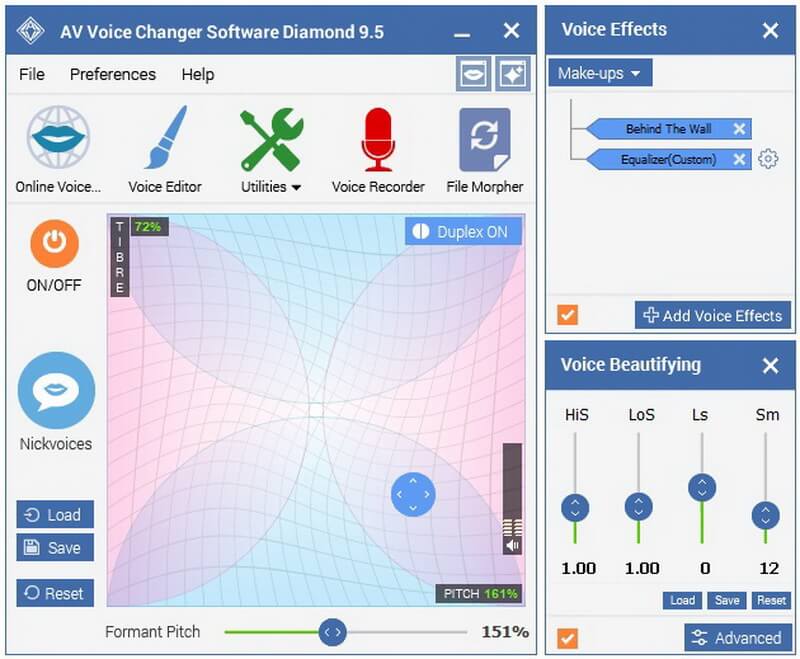 With this software, you can now apply different sound effects to your live streaming in real-time and enjoy the vast library of its sound effects like kid AI voice . Voxal has everything from a kids cute voice to the voice effects of a robot, boy, or girl that you can use for audio calls and even game streaming.
This software does not overwhelm your computer either as it has a very low CPU usage, and it is made specifically to be simple and uncomplicated, which makes it an absolute favorite of beginners in the streaming industry. You can also use different keyboard shortcuts to switch between the voice effects, making it one of the best little kid voice changer.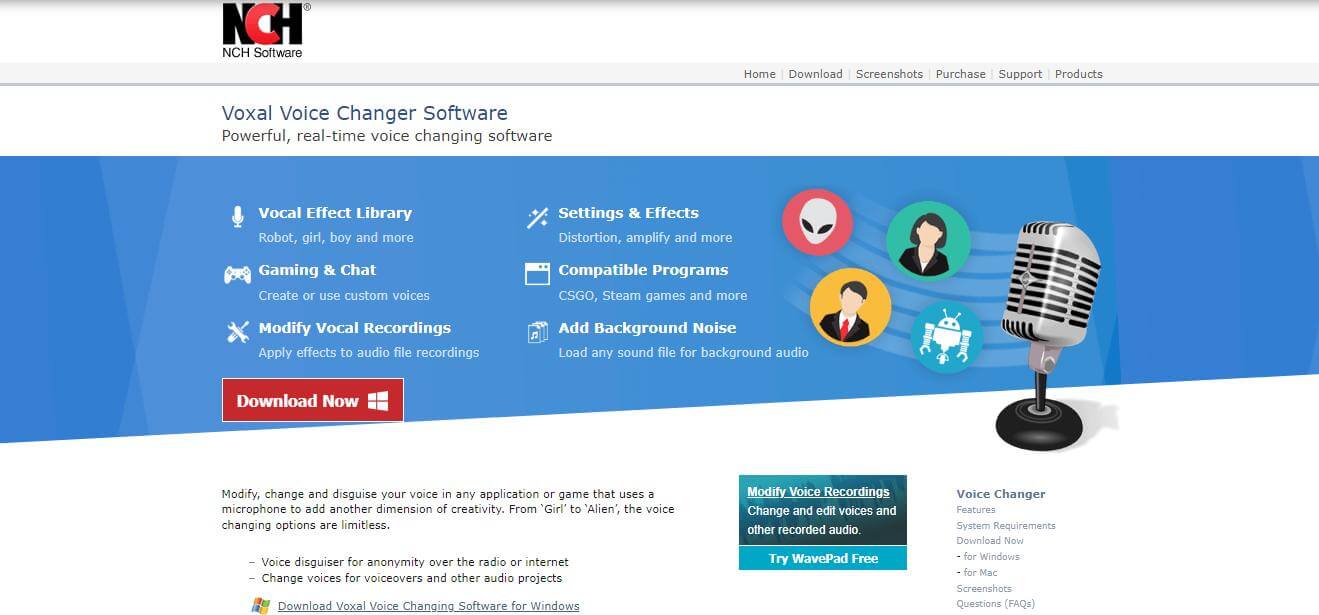 Price:
$14.99 for home use and 19.99$ for commercial use.
You can use this Baby voice changer for both Windows and Mac, and it also offers a free trial period. But obviously, the premium version has its benefits. The technology this software uses is elite, and it helps you reach the highest level of sound quality and efficiency.
MorphVOX can also be used for both in-game voice changing during the streaming, or you can use it to change voice while calling or chatting with your friends. There are multiple voices available for free in this software, and it enables you to create complete soundboards as well.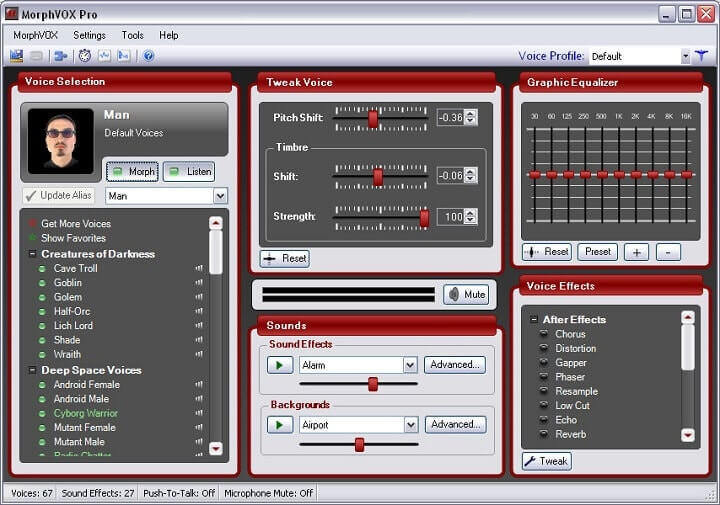 Price:
$39.9, but after a discount of $20 from the software, the total becomes $19.99
4. Murf Kid Voice Changer Online
Murf uses its advanced AI technology to offer you child voice just the right type of voice within seconds. The voices offered by this software do not sound robotic either and are very realistic. The software offers 10 minutes of voice generation for free, and other than that, you need to buy a premium version to get the most out of it.
This software is also used for voice editing, and you could get more than 100 AI-generated voices for your live streaming. Most people use it to edit their voice-overs which is also a great way to utilize this app.
Price:
Basic plan: $13, Pro plan: $26, Enterprise plan: $83
5.Voicemeeter Little Kid Voice Changer
You can use this little kid voice changer to add an interesting sound to your live streaming or live video on Skype and other platforms. You can also add music or the voice of a child to your live video and change the whole vibe.
This software uses very advanced technology even though its website might look a little outdated. Also, it does a lot more than just changing voice as it manages all the audio devices on your computer.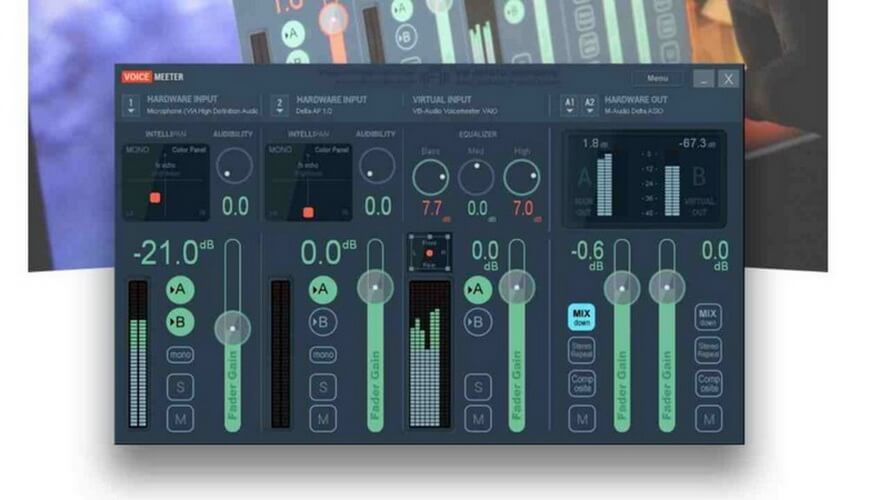 Part 4: FAQs about Kid Voice Changer
1.What is a kid voice changer?
A kid voice changer is a device or software that can modify the pitch, tone, or sound of a child's voice to make it sound different, often for entertainment purposes.
2.What are some common uses for children voice changers?
Fun and entertainment during playtime or on special occasions like Halloween.
Pranks and jokes with friends or family.
Enhancing the voice for role-playing games or creative storytelling.
3.Can baby voice changers be used for singing or music creation?
Yes, some voice changers are designed for musical applications and can modify a child's voice to create unique sound effects or alter vocal tones for singing.
Conclusion
Prank people by pretending to be a kid or simply use the kids voice changer to crack people up in a tense situation. Kid's voice can also be used while you are interacting with people during streaming.You don't need to roam in different places to find baby voice changer, as we've mentioned the most reliable soundboards to get your work done.
All you need to do is visit the websites and download the desired sound effects. However, we recommend iMyFone MagicMic little kid voice changer to you, considering this voice changer's quality.