Deciding on the best voice distorter for your online presence is not the easiest task. This is because there are so many softwares and apps in the market that offer voice distortion and promise to be the best in the market yet this is not always the case.
This article will go into detail about the tips on picking voice distorters, and the most recommended ones and even offer a guide on how to distort your own voice so that you can elevate your online experience.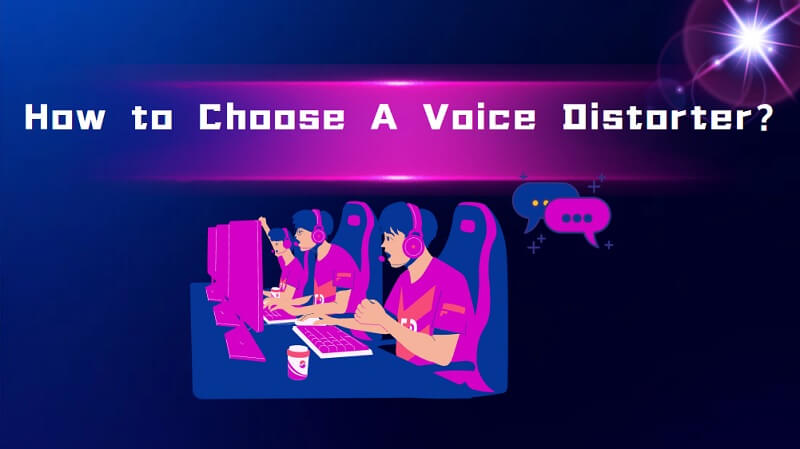 5 Tips to Choose A Voice Distorter for Games and Online Chat
The 5 tips to keep in mind when choosing a voice distorter are:
1. Operating Systems
When choosing a voice distorter, you have to look at its compatibility with your device. For example, there are some distorters that are strictly only usable online and despite the fact that this may save storage on your device, it will compromise your work's quality. There are also PC software that cannot be used on mobile phones, and mobile apps that are not as functional as PC software.
2. Functions: Voice changer or real time voice changer
Yet another feature to look out for is whether the voice distorter you have in mind is a voice changer or a real time voice changer. The former means that you need to prerecord your voice before applying your desired effects while the latter means that as you talk, the effects are automatically applied to your voice.
3. Voice effects
It is important for you to get a distorter voice changer that has an array of voice effects to choose from. In getting the tool with various effects to pick from, you will always have a number of options and that helps in making better productions.
4. Sound effects
Just as is the same case with voice effects, it is recommended that you pick a voice distorter with a big pool of sound effects to choose from. This will mean that even in the cases where you need the most absurd of sound effects to pass a message, you will be able to get it.
5. Price
A question to ask when trying to figure out whether the price of a voice distorter is too high is to ask yourself whether you will use it frequently enough for the price to be worth it, because if it is expensive, you can at least be certain that you will be putting each of your pennies to work.
Top 5 Voice Distorter for PC and Mobilephones
MagicMic is a real time voice distorter. What this means is that it does not need you to have recorded an audio prior or need an additional software to record audios, but instead distorts your audio as you speak.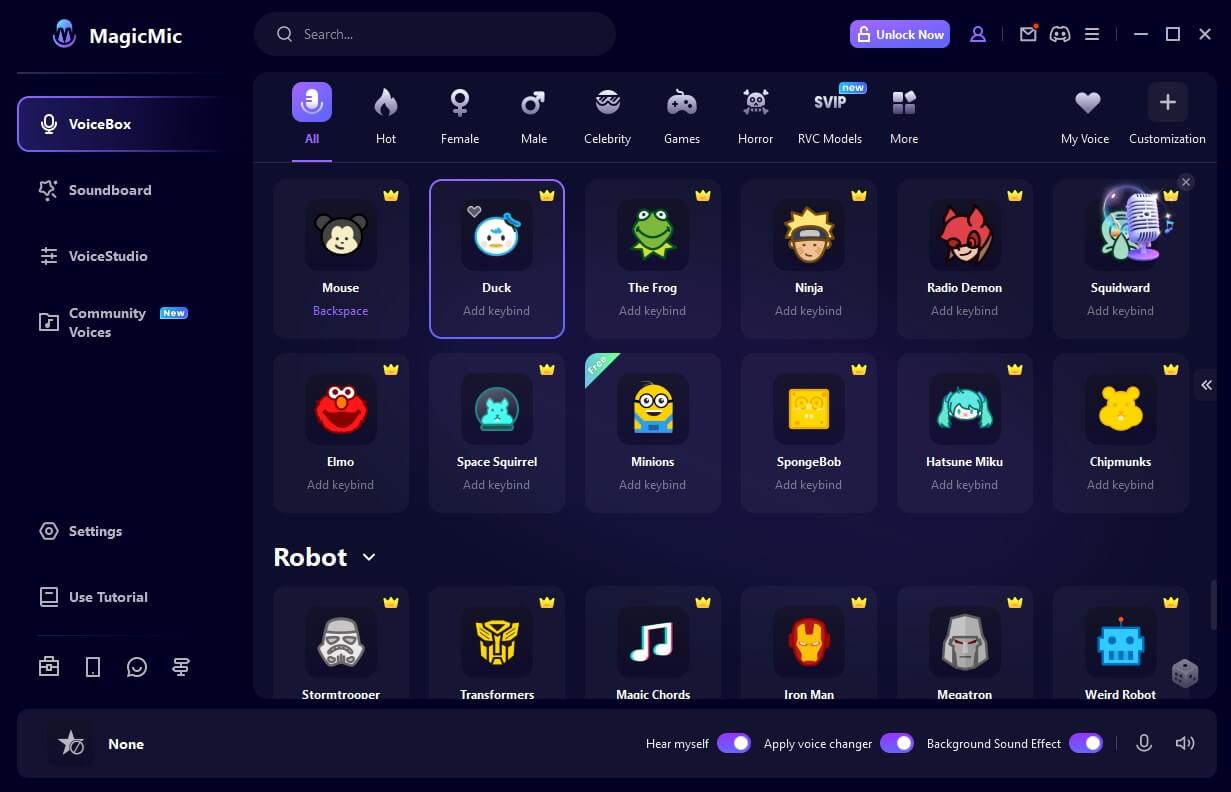 Pros of MagicMic:

MagicMic has more than five hundred sound effects that are built in and that you can use for gaming, or live streaming to increase your fun.

Offers the most voice fiters and sounds than others. These sound effects are updated and added onto every week so you will never lack.

You can assign your keybinds to various sounds and voices such that you will be able to use them instantly without having to interrupt your audio.
Cons:

MagicMic is not yet known all over the world as a voice distorter.
Reviews
Most users of MagicMic talk about how easy it is to use the software and how much they would recommend it.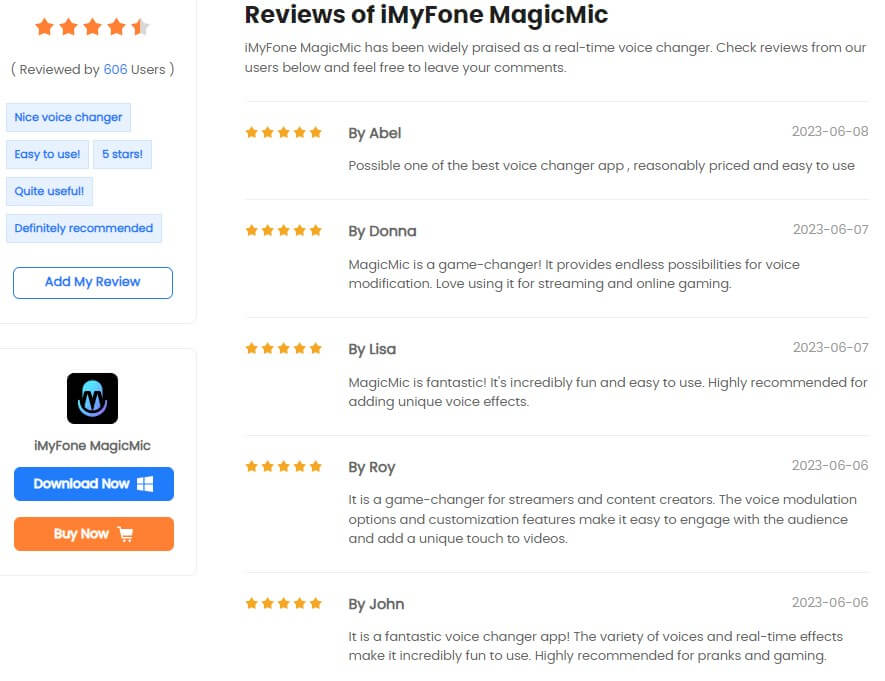 Voxal voice changer allows you to change, modify and even disguise your voice while using any application or even when playing a game where a microphone is used to bring in an extra level of creativity.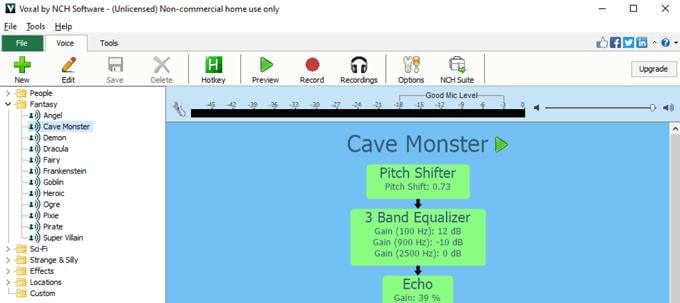 Pros:

It has a simple interface.

Voxal has a low-usage of CPU which means it will not cause any issues to other running programs.

Voxal works in real time as long as you have an input device.
Cons:

Some effects can only be unlocked after payment.
Reviews
Users have generally taken a liking to Voxal with 50% giving it more than a three-star rating.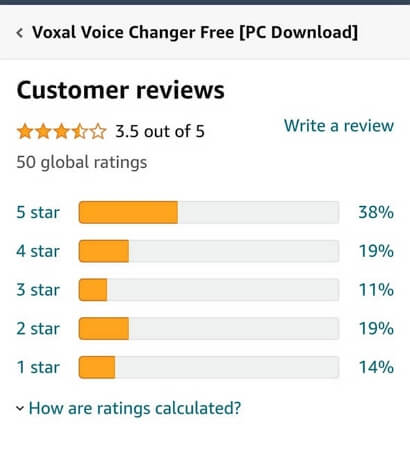 This is an application that allows you to record speech and then apply various effects to it. After applying the effect, you will be able to save that clip to the memory of your phone. After doing this, you can then use the saved clip as an alarm, or ringtone, or in whatever way you would want to.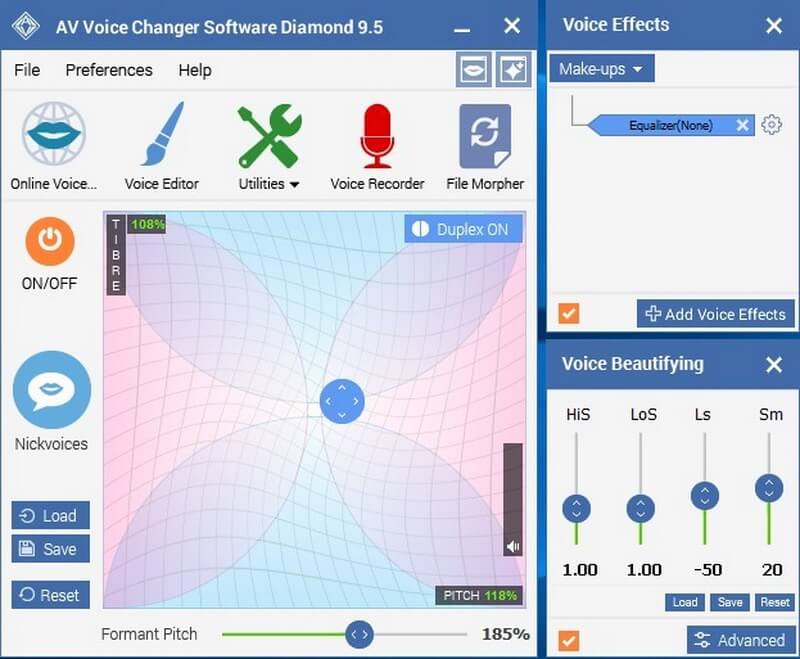 Pros:

It has a wide range of effects that you can use for your audios.

It is very easy to use and you can share your edited audios with others.
Cons:

It does not work in real time.

It does not have as many effects for voice distortion as others.
Reviews:
Users have put across that for an android application, it works relatively well and does all that they need it to do.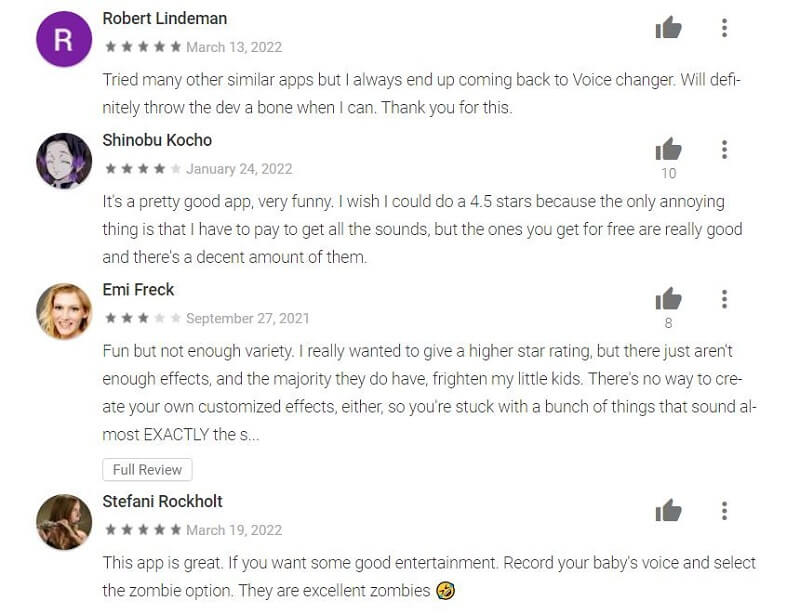 Voice changer plus is an interface that has various free voices as well as sound effects that allow you to alter a recording. The app is very rich in its features.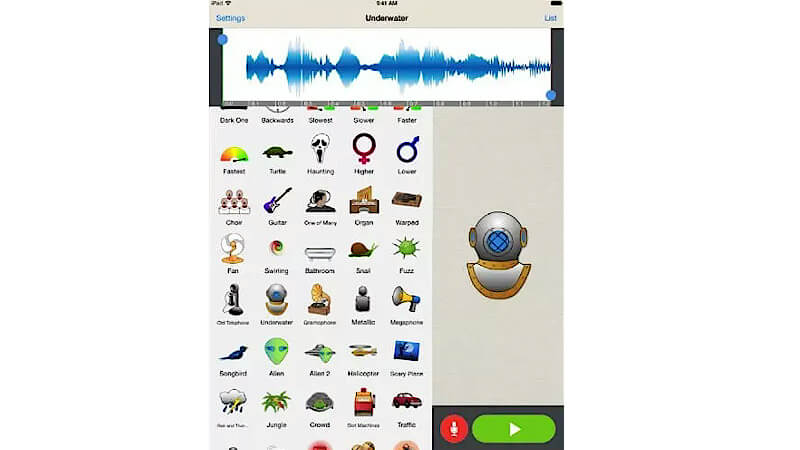 Pros:

It is free to use which means you can access everything the app has without barriers.

It has an array of various sound effects that will transform your audios.

It also allows you to add a background sound.

It is a very easy app to use.
Cons:

Voice changer plus (ios) does not work as a real time/ instant voice changer.

This voice distortion app may not have all the advanced sound effects.
Reviews
As much as this app works well with on your ios, if at all you need to use the voice distorter for heavy audio editing, it would not be recommended for your use.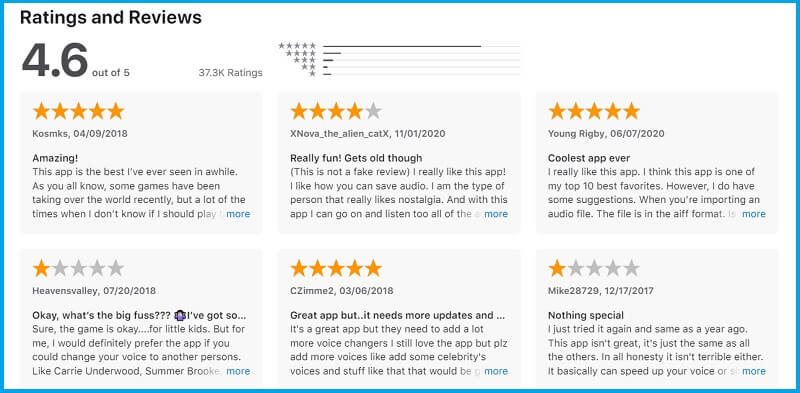 This is an online voice changer that gives you the tools that allow you to transform your audios and voice. Some of these tools include those that deepen your voice, or make your voice harsh.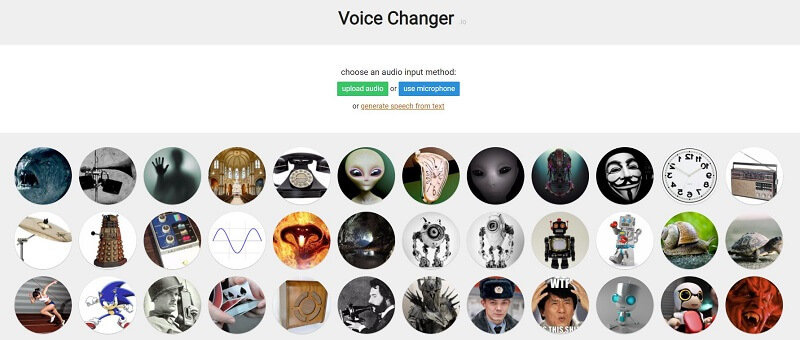 Pros:

It is a very easy app to use, and all you need to do is visit the voicechanger.io website.

You are not required to credit the voicechanger.io if you plan to use the audios you export for either commercial or personal purposes.
Cons:

This online application does not allow changing your voice in real-time.
Reviews
There are quite a number of users who have expressed how much this app has worked for Voicechanger.io. There are also others who have expressed dissatisfaction with the product.
How to Use A Voice Distorter Real-time While Gaming and Chatting?
1. Using a real-time voice changer on a PC
Step 1: Install MagicMic on your PC and launch it.
Step 2: Select your desired devices for input and output. You should pick your headphones as the output and your microphone as your input devices.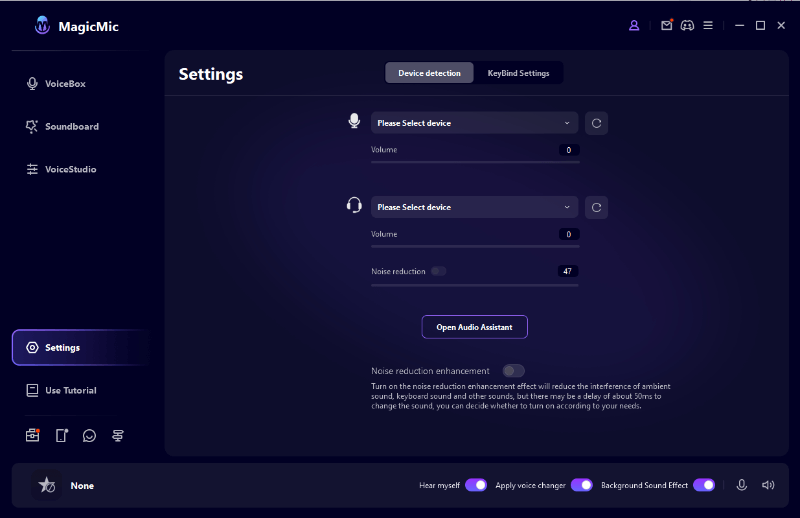 Step 3: Try out the voice changing effects. You can then click onto any effect and speak into your input device to gauge whether you like it.
Step 4: You can now instantly change your voice on various platforms of your choice. You will do this by:
Launching the program you would love to use MagicMic on, in this case on your gaming applications or chats, and go to the voice setting.

On the option for input devices, you will select your microphone which will be the device for voice changer virtual audio. You will now be able to change your voice in real time and other users will hear your alterations.
Using audio voice changer on phones
Step 1: Download your voice distortion app of choice, in this case, the voice changer with effects. You will then launch it on your phone.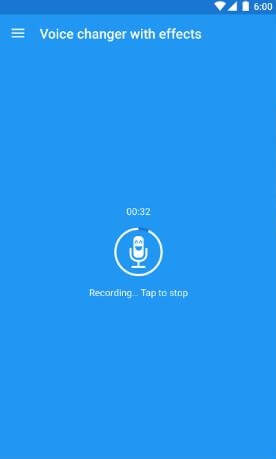 Step 2: Once you install the app, and open it you will see the microphone icon which when you press will let you record an audio.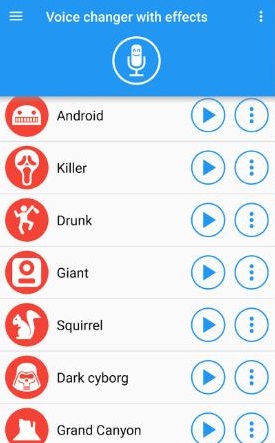 Step 3: Once you have your audio recorded, you can apply whatever effect you would want to it. You can then share this with your friends across various platforms such as online gaming platforms and chatting online.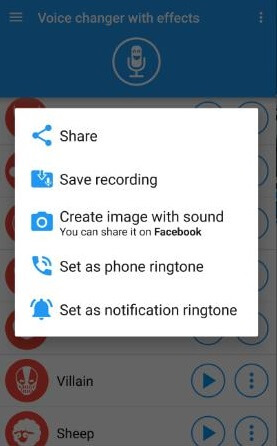 Conclusion
Voice distortion is fun when playing games or even just chatting with your friends. You now have the chance to choose the best voice distorter for you, which is greatly advised to be MagicMic voice distorter.
With this real time voice distortion app, you can take your online presence to another level of fun and even get your loved ones in on using at well!
Watch Video Guide About Zoom Voice Changer for Windows and Mac