Changing the voice of your audio is not easy. You have to buy premium versions of different voice changers to serve your purpose. Most often than not, people find it pretty tough to buy a premium version of a voice changer.
The reason is obvious; they can't afford it because they're not financially strong enough. On the other side, there are some free voice changers available on the internet. But the problem is finding a worthy voice changer that can serve a person's desire effectively.
With our recommended voice changers, you will find it more than easy to utter a variety of voices including a "sword" one that makes you sound like Darth Vader, another that amplifies your voice like a megaphone, and even a T-Pain auto-tune option.
Sound Like Darth Vader, T-Pain, and More With the Apps for iOS and Android
Let's talk about the top three free voice changers for Android and iPhone.
It is a powerful voice-changing editor for iOS and Android users. You can some unbelievable effects on your voice using this editor.
Whether it's a supervillain or a super here voice effect, that editor will never disappoint you in bringing the most outrageous sound effects.
You can use that editor to have fun with your friends, kids, and family members by changing your voice with this amazing voice-changing editor.
Features
It offers 20 famous superheroes effects.

You'll see classic and majestic characters lines listed for best voice acting and voice with this editor.
How to use it?
Step 1: Choose a Record or Saved option.
After downloading the application, please open it and choose whether you like to change the sound of your existing file or want to record in real-time. Let's choose the "record option."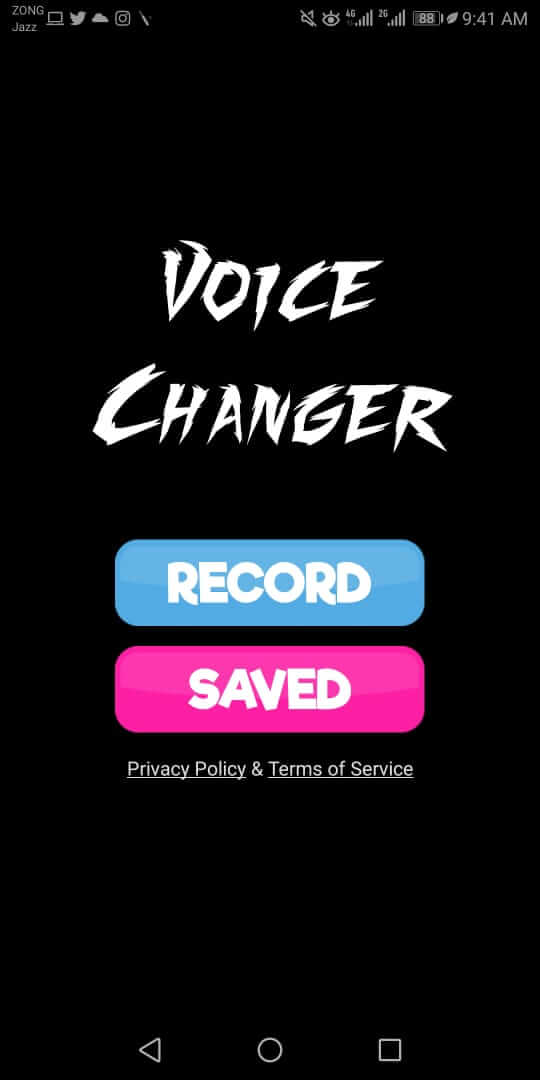 Step 2: Select effect
Now, choose an effect that you want to add to your recording.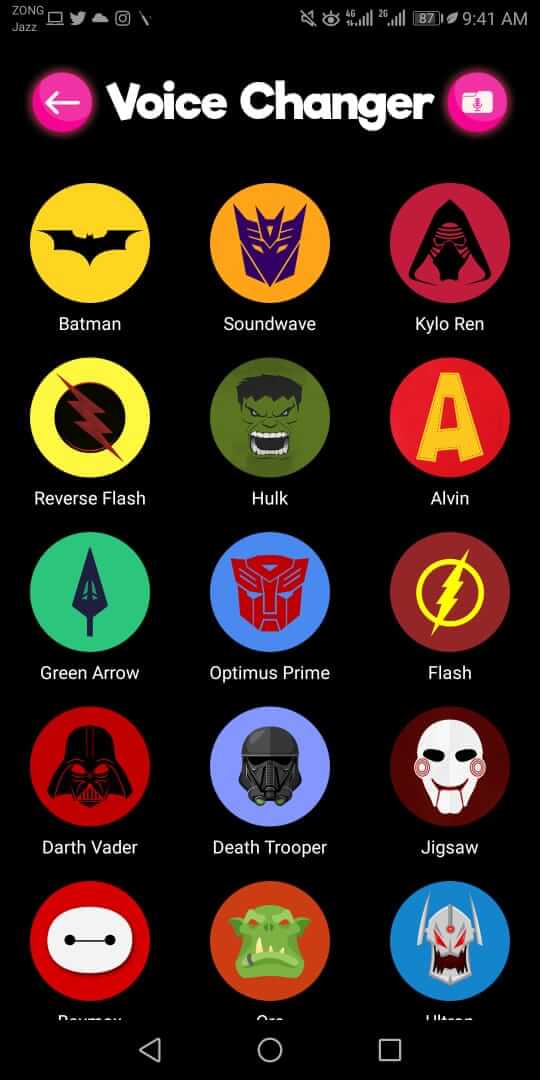 Step 3: Speak on Microphone
After choosing an effect, speak on the Microphone present at the bottom of your screen and start recording.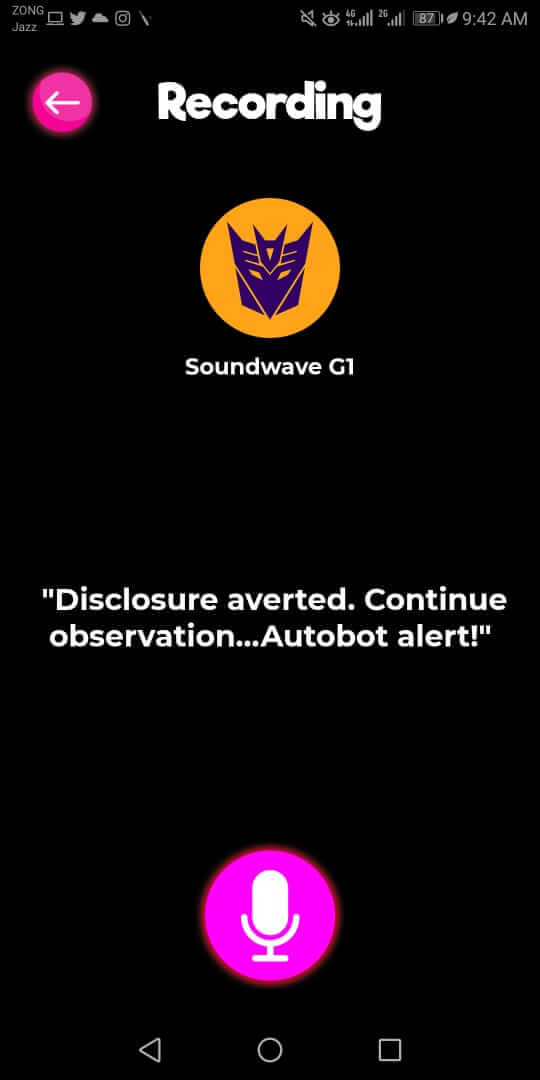 Step 4: Stop the recording
After you complete the recording, stop it and choose a mode in which you want to download the file.
Step 5: Download the file
After picking a mode, download the file after naming it.
Vader Breath is an application in which the recording of Star wars creator is recorded. The first breathing sound is inhaled, and the second is exhale.
It is quite an interesting application which you can also use to impress your friends by breathing. Eventually, there are three breathing options in the application to choose from.
Features
Easy to use

Three breathing options

It helps you in case you are under stress.
How to use it?
Step 1: Download and open it
Go into the play store and download the application. After you download the app, open it.pe
Step 2: Press on the Breath option
Click on the breath option at the bottom of your screen to hear the breathing of the Sith lord.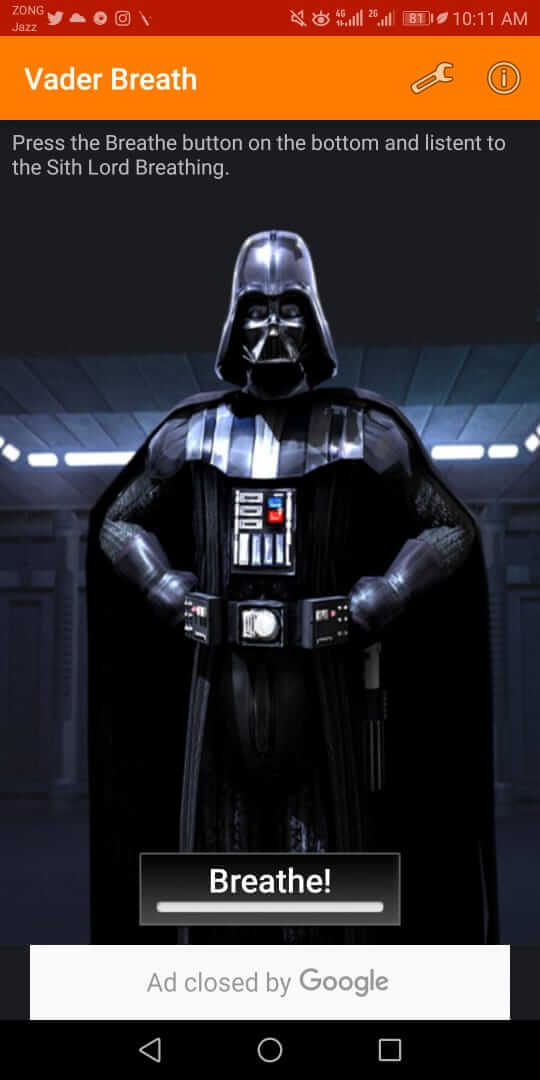 Step 3: Choose another option
If you want to explore the other breathing options, then go to the setting, and three options will appear your way.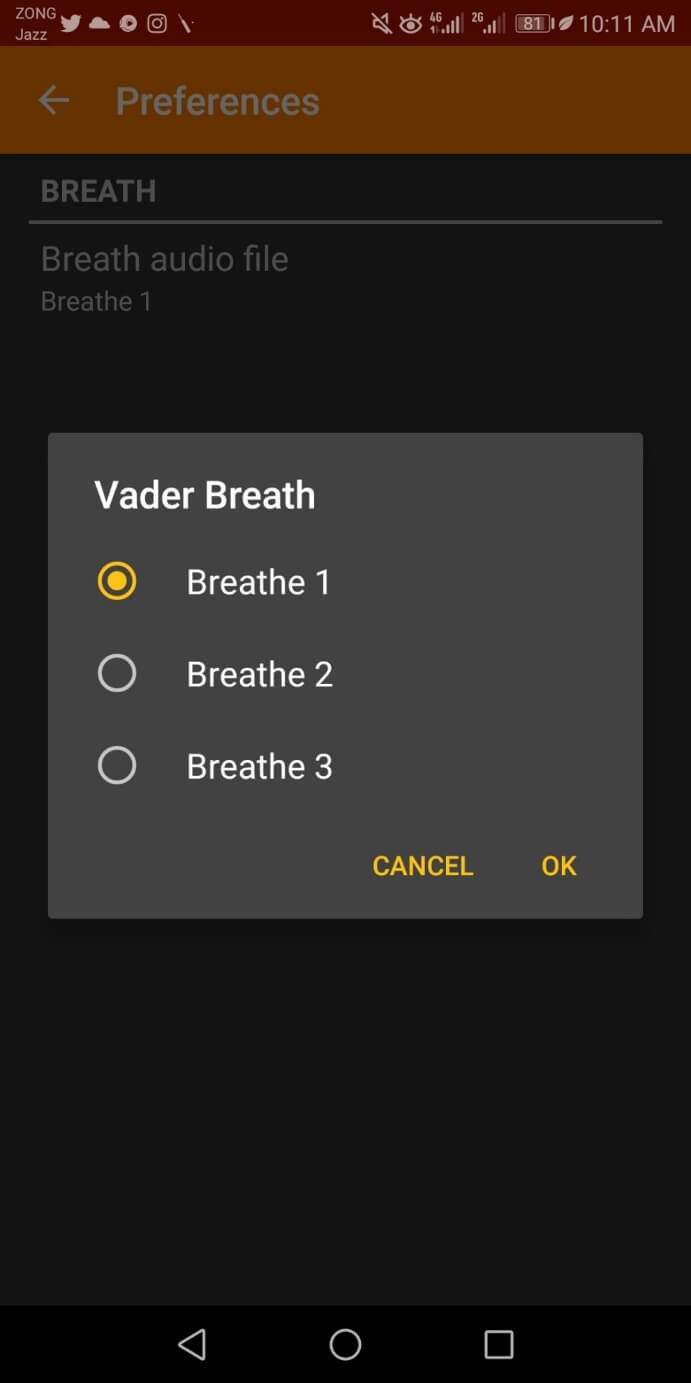 Step 4: Select an option and press ok
After pressing it, come to the main page and click on breathing again to hear it.
3. Voicemod
Voice clips is an excellent app for iPhone and Android users. That particular app is perfect for content creators of social media.
It possesses 11 different voice effects that will allow you to make funny videos and audio. Its collection includes male to female, autotune voices, presets of the robot, and scary voices.
Features
It possesses prolific voice filters that can make your video look fantastic.

Easy to use interface

Supports both Android and iPhone devices

Perfect for content creators
How to use it?
Step 1: Click the Gallery option
Download the Voicemod clips app and open it after giving access to the device. Once you open it, you'll see a gallery option at the bottom of your screen; click it.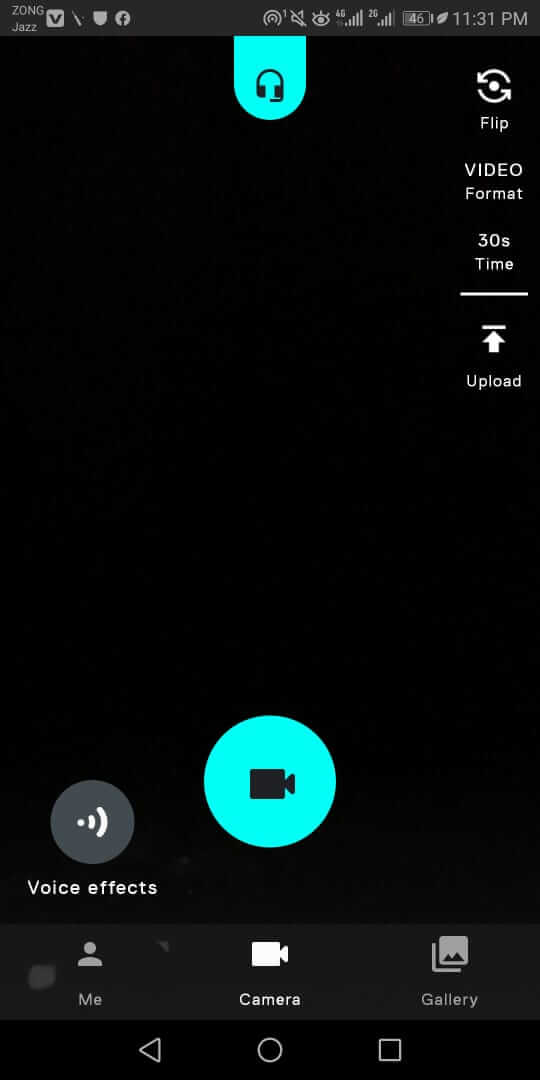 Step 2: Click on either Video or Audio
Now, you'll see audio and video options in the front of your screen. If you want to change the voice of live video, then press on video.
Meanwhile, if you want to change the voice of live audio, press on audio.
Let's press the audio option.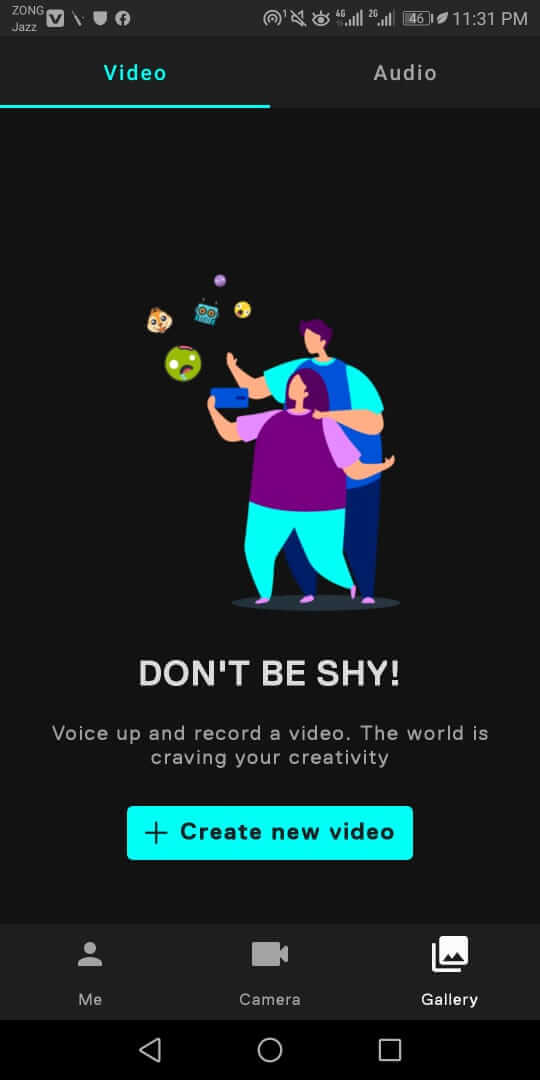 Step 3: Speak on Microphone
A microphone will appear in the middle of your screen. Click on it and speak.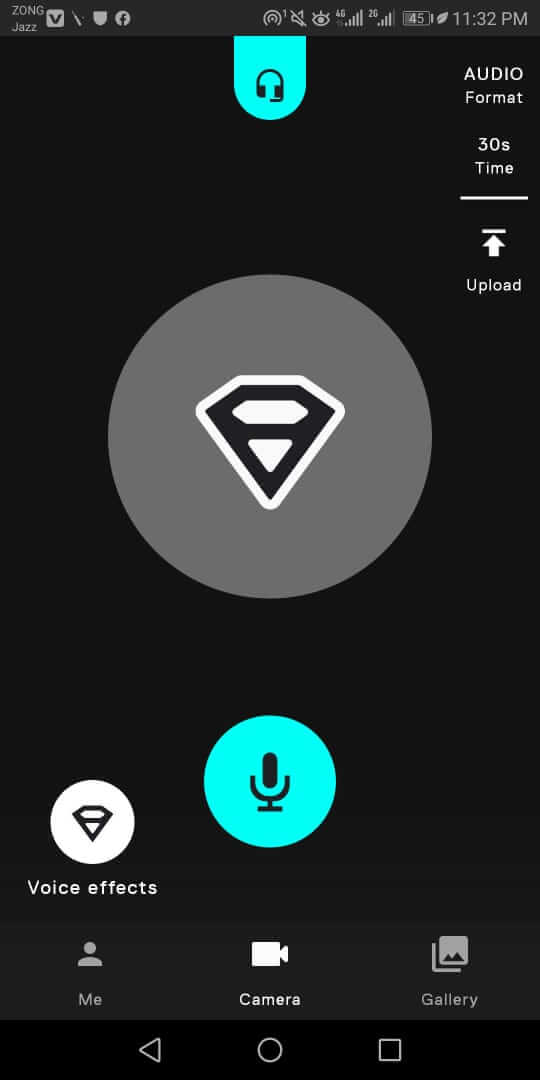 Step 4: Stop recording
After speaking on it, press the pause button and stop the recording.
Step 5: Add effects and download the file
Now add the effects that you like the most and download the file.
Also Read:
Morphvox Voice Changer Full Review >>
Change Your Voice on Discord >>
All-in-one Darth Vader Voice Changer&Video Editor
iMyFone Filme is one of the most prolific voice changer editors you'll ever find anywhere in the world. It is also a great screen recorder on a desktop.
Various reasons indicate you should opt to go for iMyFone Filme rather than any other voice-changing editor. The most important reason is its interface that is remarkably easy to manage.
Features
Easy to use interface

Filme possesses a pretty easy, user-friendly interface that'll make editing fun and easy.

170+ Filters and 50+ audio

With iMyFone Filme, a user will get 50+ Audio changing options and over 170 filters to add to the video to make it sound more convenient and interesting.

110+ transitions

With some of the outrageous filters, Filme also has some wonderful transitions for videos to add with. Every transition possesses a unique sound that will make the user experience nothing less than soothing.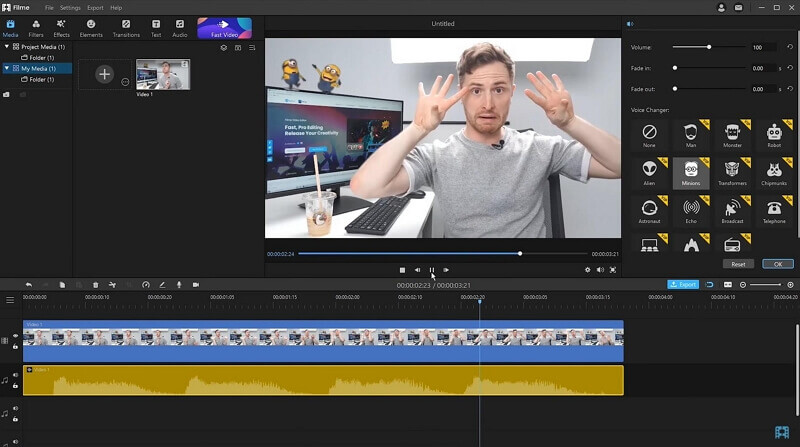 How to change voice through iMyFone Filme
Let's talk in detail, how a person changes voice using Filme editor.
Step 1: Download the application and Launch it
Launch the Filme application's interface after downloading it.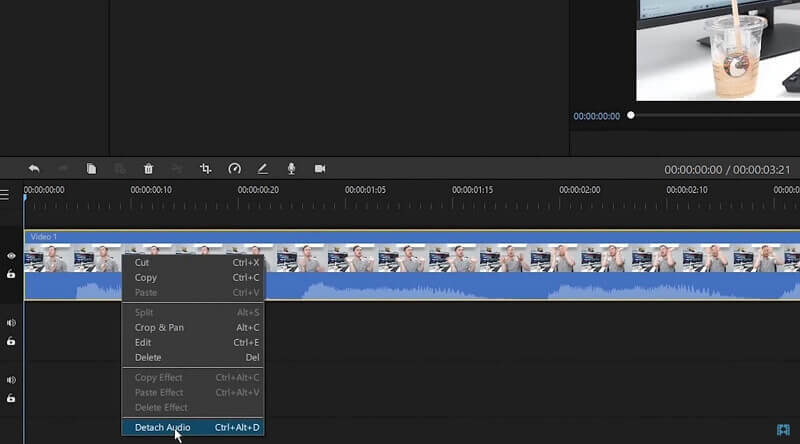 Step 2: Detach Audio track
Import the video and add it to the timeline and click the '' Detach Audio'' option. That option has been using for changing the audio's voice.
Step 3: Changing the sound of an existing audio
If you want to alter voice existing audio, you need to double on that video. And special voice effect after going into the menu option.
After choosing the appropriate voice effect, click '' Ok'' after applying that effect to your audio.
Step 4: Live Audio
Look to searching for a microphone by dragging the menu player. After finding it, click on it.
Step 5: Search for an input device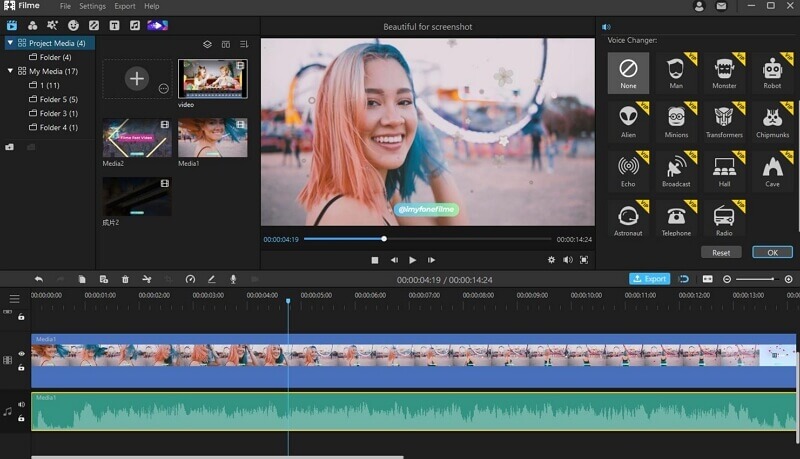 In this, you'll need to record your voice by speaking into the microphone. After recording your voice, click on the pause button and stop the recording.
Step 6: Export the video
After changing the voice of existing audio or live audio's voice, download it by pressing the export button.
3 Cool Darth Vader Voice Changers You Don't Want to Miss
Here is the list of 3 extraordinary Darth Vader voice changers
If you want to change the voice during a live, Clownfish Voice changer is the perfect editor for you. It offers courageous effects and unique features that make your experience worth remembering.
Due to its easy-to-use interface and marvelous framework, Clownfish has been a perfect pick for many people worldwide.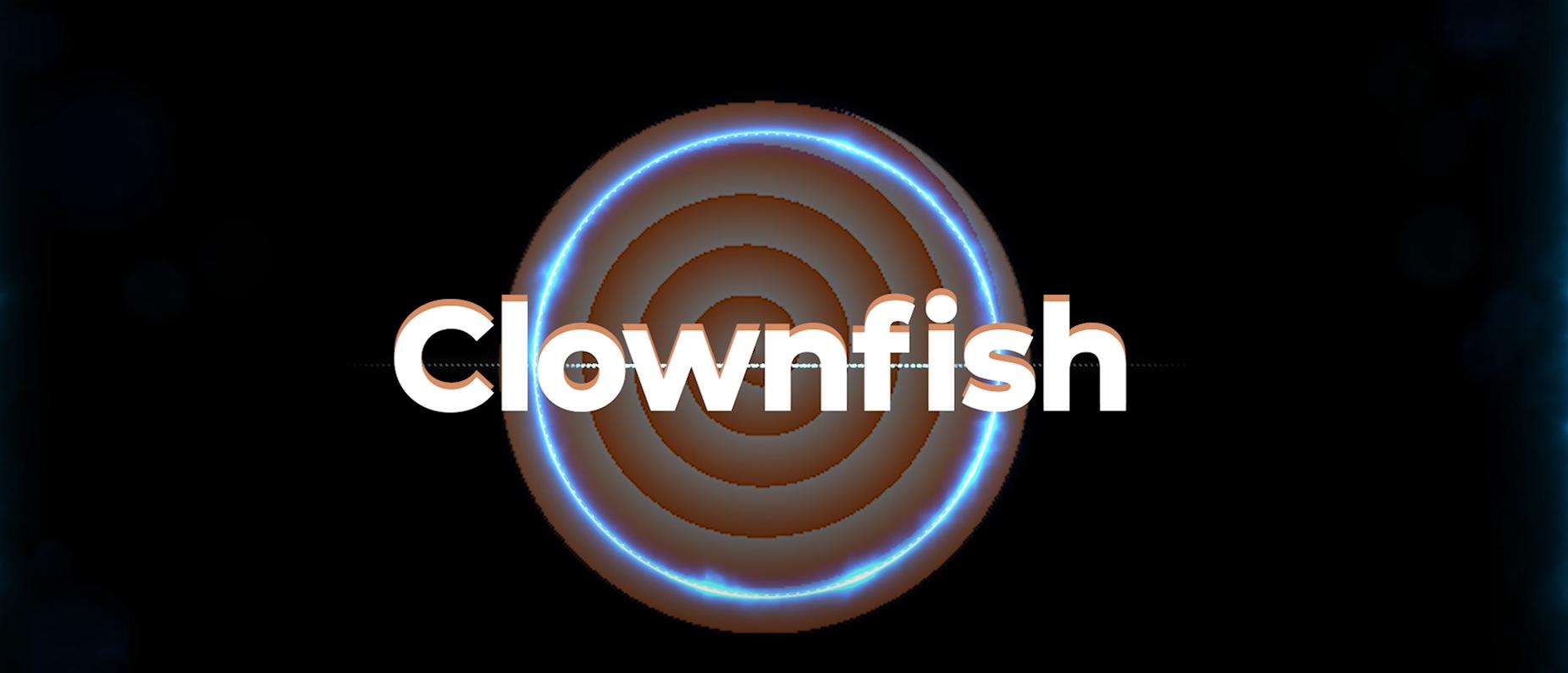 Features
It possesses a prolific sound player that can change your voice with great quality.

It has the massive ability to control the background music of your microphone.
How to use it?
Let's take the opportunity to see how to change your voice using Clownfish on Discord.
Step 1: Download the application
Open the application after downloading it. In addition, you also need the open Discord by double-clicking the icon present on the desktop.
Step 2: Fix Voice Changer
Select '' Set your Voice changer'' by right-clicking its icon in the tray.
Step 3: Adjust Pitch
Now you can select a voice that you want to add to your video or during a live call. Moreover, you can click on '' Custom Pitch'' to change the pitch of your voice.
Step 4: Speak on Discord
Speak on the microphone to check whether your voice has changed or not.
Voxal voice changer is a dynamic editor who has a massive reputation over the past few years. It possesses some unique attributes that have attracted lots of people worldwide.
Above all aspects, the major plus that Voxal Voice Changer carries is the user interface. People found it pretty easy to operate and manage.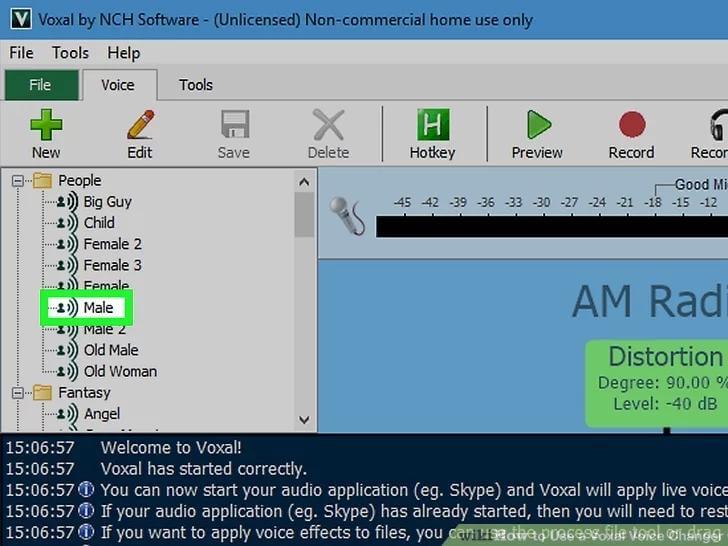 Features
Voxal offers some great features to its users.
Let's discuss a few of them.
Low CPU storage

The facility of acquiring custom voice effects

Its universal setting makes it easy for all the users to understand the working more appropriately than ever before.

The ability to add various effects in real-time
Steps of using Voxal Voice Changer
Step 1: Download Voxal Voice Changer
Open the Voxal after downloading it.
Step 2: Choose an appropriate voice
In this step, you'll require to choose a voice option that you like the most. After deciding it, please search for a voice option on the left side of the panel and press on it.
Step 3: Apply effects
Now, record your voice on the microphone. In addition, you can also add effects to it to make your voice more engaging.
Voicemod is a prolific voice changer designed especially for windows users. It modifies your voice and provides support for many online games.
It's also a great way of chatting and streaming online. Some of the streaming and chatting software compatible with it include Skype, Stream Deck, VRChat, and Discord.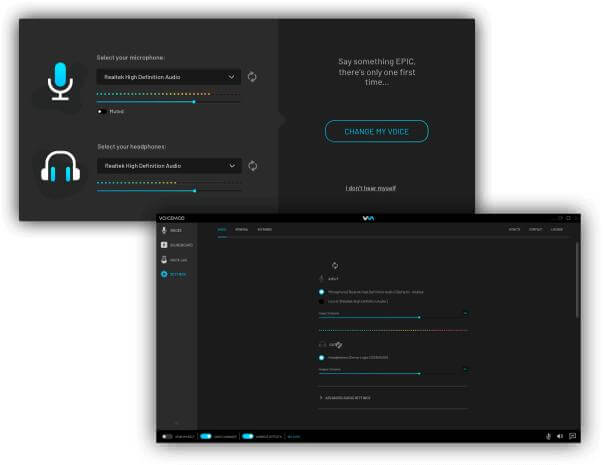 Features
Voicemod has great features to offers for its users. Let's explore some of those.
It possesses over 90 unique voices effects.

Easy to use interface

Compatible with online games like Fortnite and PUBG

You can change the voice of exiting and live audio using it.
How to use it?
Step 1: Download Voicemod
Download the Voicemod application and install it into your system.
Step 2: Close communication programs
In this step, you'll require to stop all the communications programs running in.
Step 3: Open setting
After opening the Voicemod application, go into settings.
Step 4: Select microphone as an input device
Now, you need to select a microphone as an input device. And speak on it for recording.
Step 5: Select headphone as an output device
In this step, you must select headphones as an output device.
Step 6: It is Ready!
Now, the voice mod is ready to change your audio voice. You can speak on a Microphone and add effects to it.