If you do not own the FaceApp pro version, you are stuck with having a watermark on your picture. This can be frustrating for various reasons. Because if you are tricking your family with any FaceApp fun filter, the watermark takes away the fun of it. However, you can easily remove watermarks from FaceApp photos. This article will discuss all the ways you can successfully get rid of the FaceApp watermark.
Since watermarks tend to blot the picture, many people prefer removing them from their pictures. However, most applications automatically put a watermark on media made through their app. Therefore, it is not easy to avoid them. As watermarks are an eyesore at best, you should get rid of them if you can.
Part 1: How to Remove Watermarks From FaceApp Photos By MarkGo?
iMyFone MarkGo is a complete watermark solution. It helps the user to add and remove watermarks from any kind of pictures and video. With the help of MarkGo, anyone can remove or add a watermark with just one click.
Tips
Hunting for a tool to get rid of FaceApp Photos watermark efficiently? Why not try
iMyFone MarkGo
, a professional watermark remover that helps you remove watermark 100% clearly with AI-powered Technology within 5 secs in 1 click.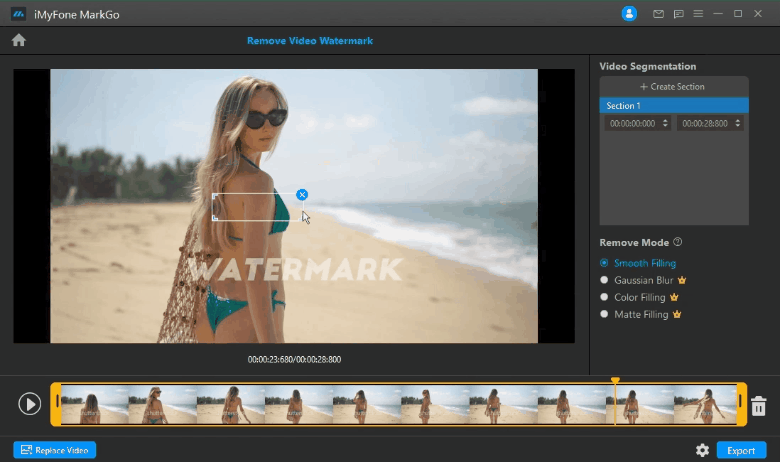 Watch the video tutorial to learn more about MarkGo.
Wonderful Features of iMyFone MarkGo
User-friendly, without any technical knowledge required to erase watermark in just one single click.

Easy to get rid of and add watermark for videos and pics, with no traces at all.

Free to try the remover, during which you can check the compatibility.

Able to add watermark for up tp 100 pics in batch for copyright considerations.
It is an arduous task to remove watermarks from photos manually. But using a specific software does the deed more quickly and efficiently. If you want to remove a FaceApp watermark from your photos, we suggest using this excellent app tool called iMyFone MarkGo.
It is available on both windows and android. All you are required to do is follow the steps given below to remove the FaceApp photos watermark:
Search for iMyFone MarkGo and click on the free download button. Once you have downloaded the app, read, and agree with the iMyFone license agreement, and begin the installation. Once the installation is complete, you will come across a 'Start Now' button. Click on this button and wait for the app to finish loading.
Step 1. You will see several options on the main screen. Click on the second option, i.e., Remove Image Watermark.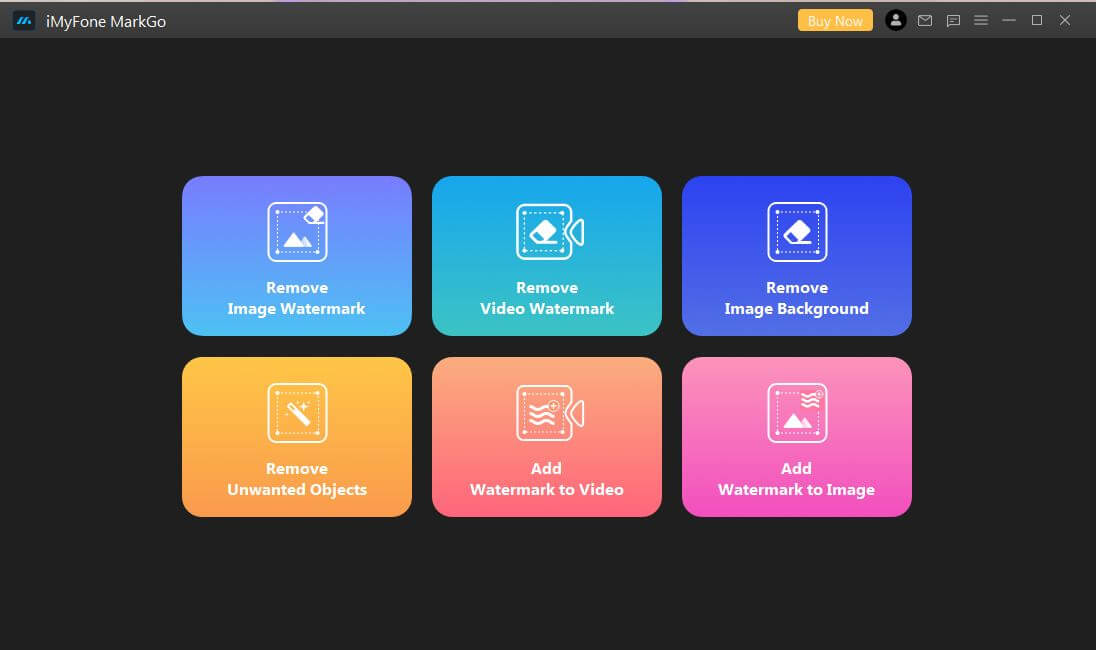 Step 2. Now, open your face app image by clicking on the Add Image button. However, you can also hold and drag the picture to the designated area.
Step 3. Once your picture has loaded, spot the watermark. You can point out the area using a selection tool. You are required to select the area where the watermark is.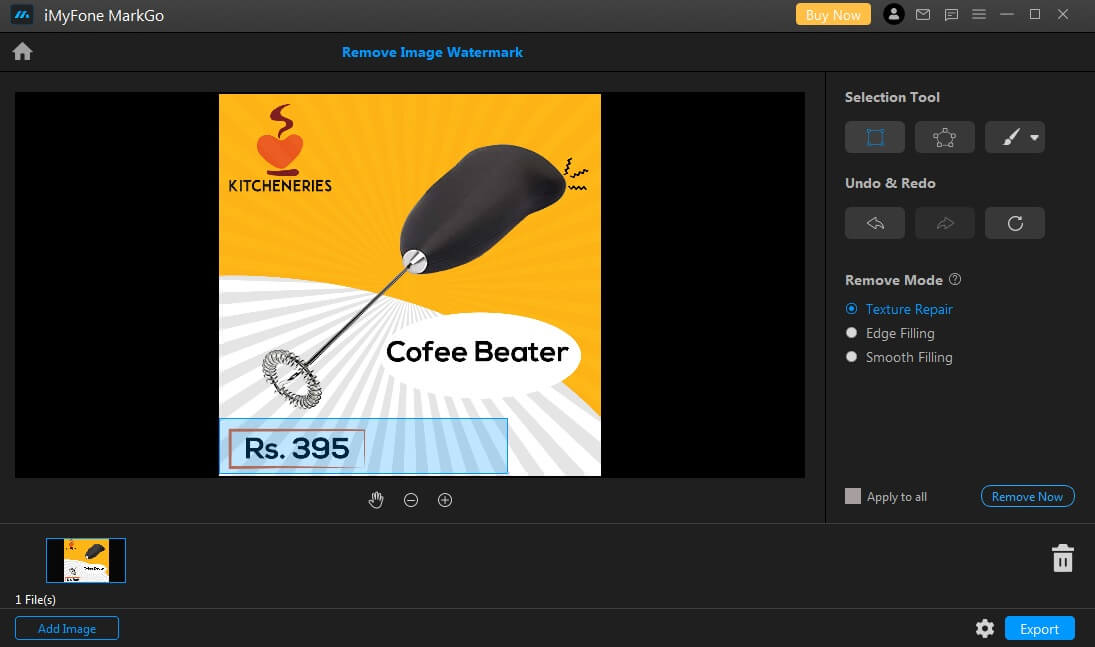 Step 4. Once selected the area, just click on the remove now button. It will remove the watermark and add the selected effects. Finally, you can save your watermark-free picture by clicking 'Export.'
You can use this app to remove watermarks from other applications too. Moreover, you can also add watermarks to your pictures and videos.
Watch the video tutorial to remove watermark using MarkGo
Part 2: Download FaceApp Unlocked MOD APK For Free
If you are not comfortable or just do not want to use some third-party tool and wish to utilize the in-app features, we suggest downloading the FaceApp unlocked MOD APK version on your PC or directly downloading it on your phone.
This app is completely free of cost and is specifically designed for android users. The Pro version of this option costs some money and after buying it, you can save your images without a watermark.
Step 1: Search for the faceapp: face editor app on the play store.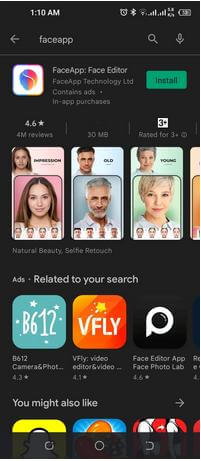 Step 2: Click the install option and wait for it to begin. Usually, it only takes a few moments. However, the download might take a little while to complete. Wait until the file has downloaded completely to begin the next step.
Step 3: Once the application is downloaded, you can open the app and enjoy all the free features. You can import an image and add effects as per your requirements.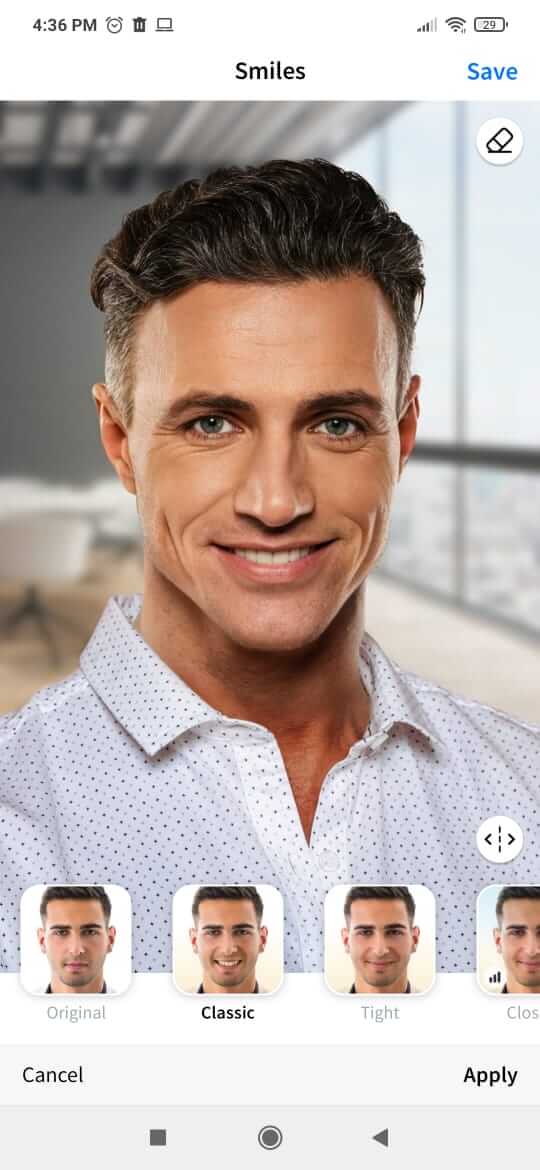 Step 4: When you export / save the image it will have the watermark. To remove it, you can follow the method that we mentioned in part 1.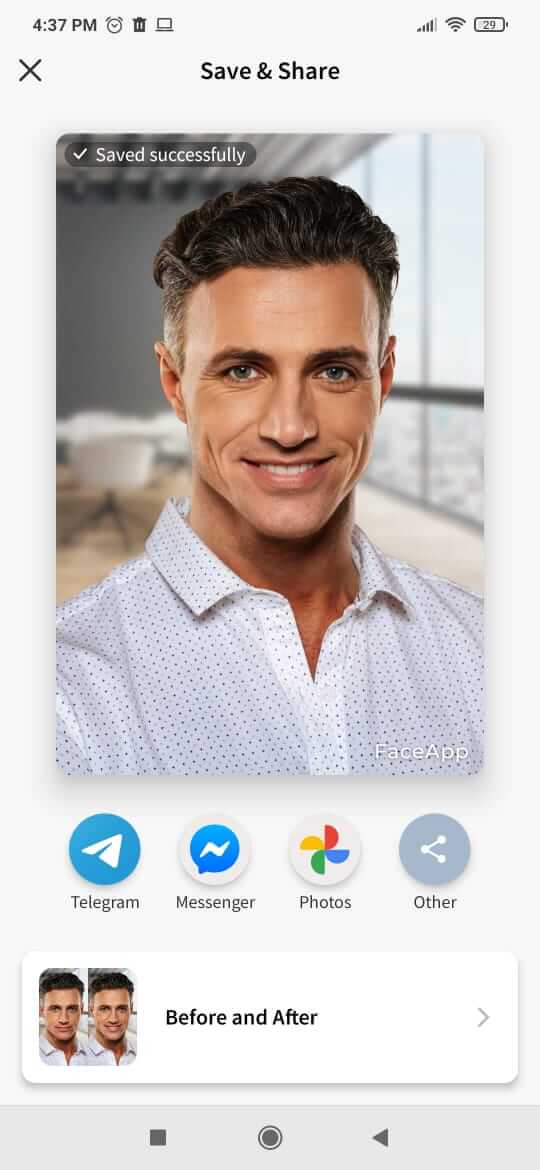 It also allows you to share images on your other apps like Whatsapp, Telegram or Facebook.
Part 3: Does FaceApp Get Rid Of The Watermark When You Go Pro?
FaceApp has a lot of tweaks you can enjoy even on its free version. However, the only way to get rid of its watermark is by buying its Pro subscription. It has three types of packages:
1. A monthly subscription for $4.

2. A yearly subscription for $20.

3. Lifetime membership for $40.
How Can I Go Pro?
It is very easy to go pro on FaceApp. All you are required to do is follow these few simple steps:
1. Open the FaceApp application.

2. Go to settings and tap 'Go Pro'

3. Select the subscription of your choice.

4. Choose the suitable method of paying, and you are done!
How Can I Edit an Image using Faceapp Pro?
Once you've become the pro user using the above method. You'll access all the premium features that are not available in the free version.
One feature that luxury FaceApp premium users enjoy is that they do not have to deal with any pesky watermark. Once they save the image, there will be no watermark on the image. Other than the watermark feature, you can easily import all the images, add all the HQ effects and export your video in high quality pixels.
The pro version may save your time and effort but it will increase your cost. You'll have to pay the monthly cost of the subscription. On the other hand, if you use Markgo, it's easy to use and doesn't have any costs. You can simply create an image using the faceapp and remove the watermark using Markgo.
Conclusion
Watermarks ruin the quality of your pictures. Apart from being extremely annoying, they also get in the way of tricking people with FaceApp filters. Therefore, it is best to get rid of them. You can use the iMyFone Markgo feature to get rid of any sort of watermark in an instant. It is a very efficient app and does the job nicely.
Therefore, you do not have to worry about having your picture ruined. On the other hand, you can also download the APK version of FaceApp or get its subscription pro. These two options will give you access to more than just watermark removal.