How to remove Likee watermark from the video?
It is a trendy sum on the Internet. Here, we will discuss the various possible methods to get rid of this problem.
Likee is a well-known application that mobile users must know to create short videos with many fascinating editing options.
Here you have a chance to be famous by providing special content. You can also show your talent, and common people will be your judge here. You can admire its fame by seeing 500M+ downloads and a 4.3 star rank with 11M reviews.
Using Like, you can remove dark spots, sunburns, acne scars, blackheads, blemishes, and freckles. Moreover, you can set photos, picture selfies, and portraits here. And you can delete the part of the video which is not needed.
How to Remove Watermark on Likee App - Using MarkGo to Get Likee Video without Watermark?
iMyFone MarkGo is a complete watermark solution. It helps the user to add and remove watermarks from any kind of pictures and video. With the help of MarkGo, anyone can remove or add a watermark with just one click.
Tips
Hunting for a tool to get rid of Likee watermark efficiently? Why not try
iMyFone MarkGo
, a professional watermark remover that helps you remove watermark 100% clearly with AI-powered Technology within 5 secs in 1 click.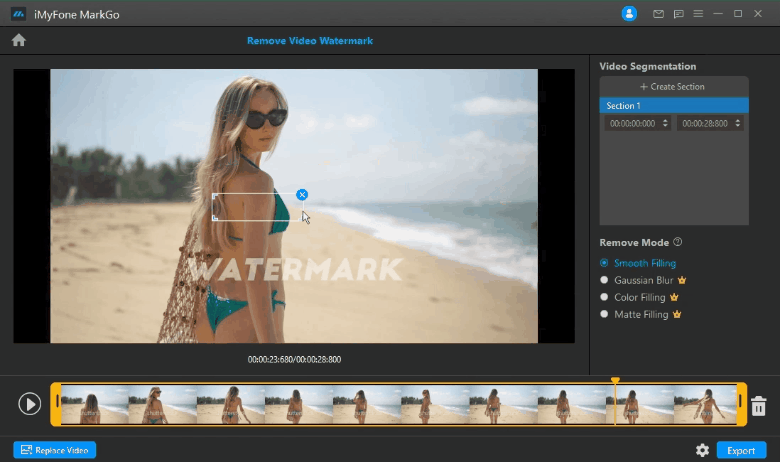 Wonderful Features of iMyFone MarkGo
User-friendly, without any technical knowledge required to erase watermark in just one single click.

Easy to get rid of and add watermark for videos and pics, with no traces at all.

Free to try the remover, during which you can check the compatibility.

Able to add watermark for up tp 100 pics in batch for copyright considerations.
Watermark irritates us when we try to save a video from likee. Sometimes, we want to share that video on another platform or with someone else but without a watermark.
In short, we can face a situation where we have to get rid of the logo or watermark. To solve this problem, we try to find something to delete that watermark.
iMyFone MarkGo is that platform that will fulfill your expectations. You can now delete even the floating watermark of likee with the help of this tool.
Let's discuss the iMyFone MarkGo guide in detail.
Watch the video tutorial to remove watermark using MarkGo
Step 1. Go to the likee app, save the desired video from it using the share option found on the right bottom and then tap Save.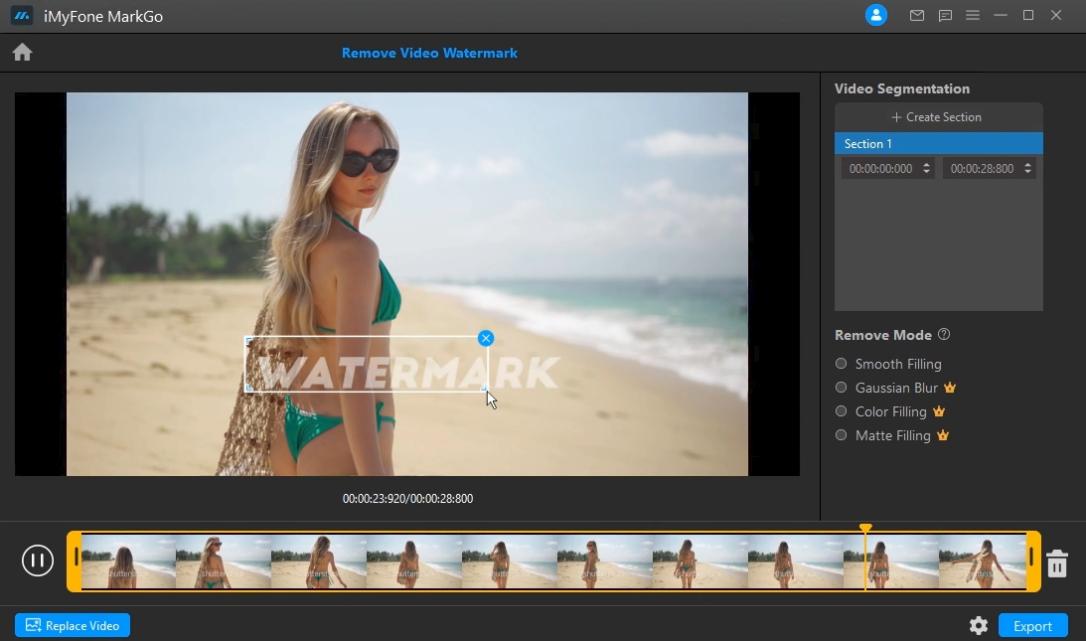 Step 2. Install iMyFone MarkGo from the official website. Launch the application. After launching, you will come across a page containing four options.
Step 3. Click on the feature "remove video watermark."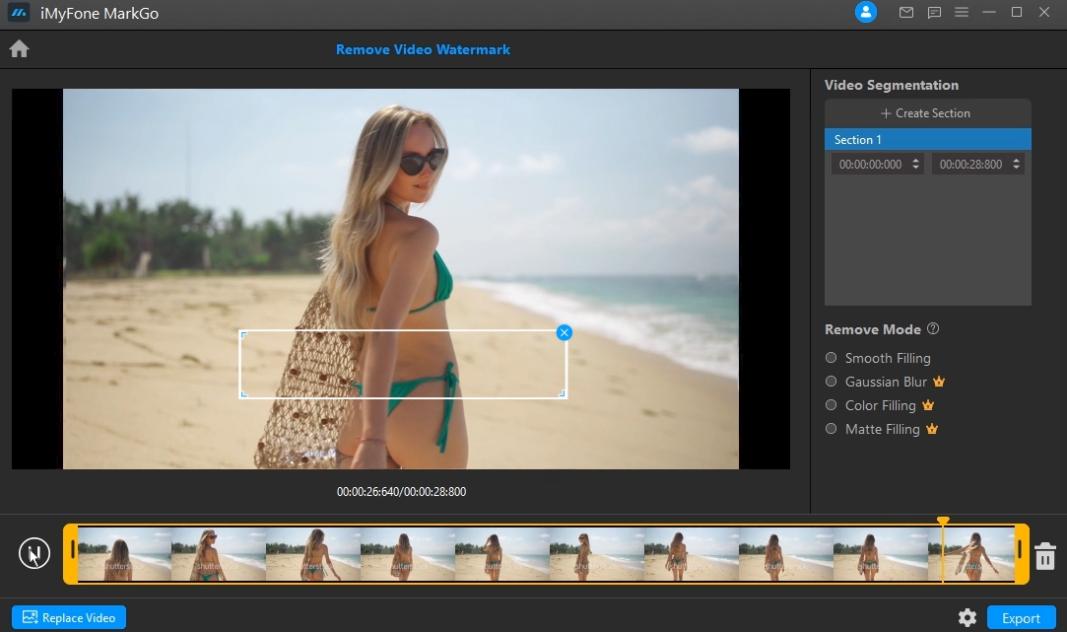 Step 4. Click on the "add video" option and import video from your device storage.
Step 5. Select that part of the video clip where the likee-logo is present on the left side of the video screen from the option found below the video. After that, click on the selection tool and select the watermark. Adjust the selection tool size according to the size of the watermark.
Now repeat the above process for removing the right side likee watermark from the next video section.
Step 6. For previewing the output video, click on the play button.
Step 7. Now click on the Export option, and the video will get exported to your device at the selected location.
Part 2. FAQs- Likee Video Downloader without Watermark
1. How can I remove a watermark from a video?
You can remove a watermark from a video using the various online tools, applications, and software.
As mentioned earlier, the method and steps are a complete guide for deleting a watermark from the video. Some tools work free, while others require a subscription to perform the task.
2. How do I remove floating watermarks from video-free?
You can remove a moving watermark from a video free using iMyFone MarkGo. For example, you don't like the likee or TikTok logo found on videos and want to get rid of them.
You simply have to select remove video watermark after downloading MarkGo software. Then you select the portion of the video on which logo is present at the same place. Using the previous-mentioned steps, remove the watermark.
After that, you select the next portion of the video where the watermark is present in the same place and use the same way to delete it.
3. How do I remove the watermark from a video online?
You can remove the watermark from a video online with various online tools. You simply have to Google for it, and websites will appear for it.
Different online tools work differently. For example, in one, you have to put a video link, and you will be able to download that video without a watermark.
4. How do I share a likee video on WhatsApp?
You can share a like video on WhatsApp after saving it from the like app. You will find the share option on the right side of the specific video.
After tapping on it, you will see the save option here. The video will get saved in your gallery. Now you can share it with others just like a regular video on WhatsApp.
Summary
In this guide, we have discussed the possible method for answering the problem of how to remove watermark from like app videos.
The best and error-free method from various methods is surely iMyFone MarkGo; the only priority of beginners to expert editors.
And there is no need to be very expert in editing for using it. A beginner can also enjoy its features for using it as like watermark remover.