Are you looking to remove Weibo Watermark?
After downloading the content from the Weibo website, many users want to eliminate the watermark. Whatever you download from Sina Weibo comes with a watermark; that's why you'll need to find a way to remove it.
Fortunately, you can get rid of the Weibo watermark with the help of reliable watermark remover tools.
This article will show you the best way to delete the Weibo watermark.
Part 1: How to Remove the Weibo Video/Photo Watermark by MarkGo
iMyFone MarkGo is a complete watermark solution. It helps the user to add and remove watermarks from any kind of pictures and video. With the help of MarkGo, anyone can remove or add a watermark with just one click.
Tips
Hunting for a tool to get rid of watermark efficiently? Why not try
iMyFone MarkGo
, a professional watermark remover that helps you remove watermark 100% clearly with AI-powered Technology within 5 secs in 1 click.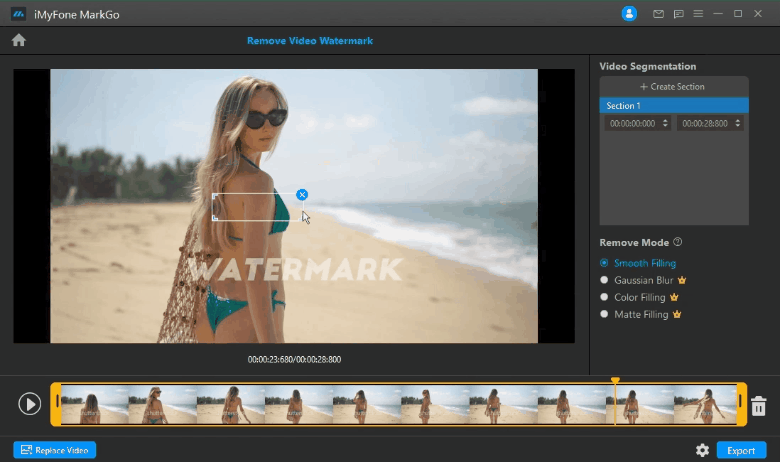 Watch the video tutorial to learn more about MarkGo.
Wonderful Features of iMyFone MarkGo
User-friendly, without any technical knowledge required to erase watermark in just one single click.

Easy to get rid of and add watermark for videos and pics, with no traces at all.

Free to try the remover, during which you can check the compatibility.

Able to add watermark for up tp 100 pics in batch for copyright considerations.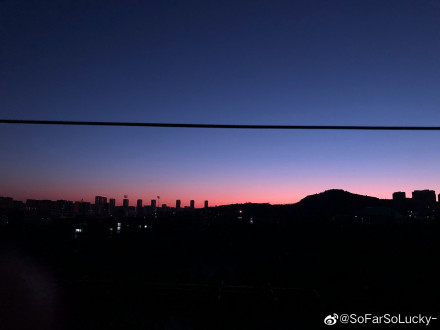 If you want to remove the Weibo watermark from your video or photo, iMyFone MarkGo can help you get your job done in minutes. With the pretty easy procedure, you can get rid of the Weibo watermark.
Apart from removing the watermark, you can also hold the luxury of adding a watermark to your video or photo using iMyFone MarkGo.
Moreover, you can also adjust the size of your video or audio with the help of iMyFone MarkGo.
Here's a simple guide to putting things in order.
Step 1: Download MarkGo for Weibo
First of all, you'll need to download iMyFone MarkGo from its site and install it. Later, it would help if you launched the software to proceed further.
Step 2: Import Media with Weibo watermark
After launching the software, you'll see four options on MarkGo's home screen. From there, you can select Remove Image Watermark, Remove Video Watermark, Add Watermark to Image and Add Water to Video.
Let's select the'' Remove'' image watermark. Next, you need to upload a picture you're looking to remove the Weibo watermark from.
Step 3: Choose the Selection tool to cover the watermark
You'll need to hit Selection Tool in this phase, and you can see a cursor afterward. Select the watermark area you'd like to remove by moving the cursor. The cursor will mark the area you'd like to remove from your image.
Step 4: Press '' Remove Now''
After moving the cursor to the watermark, you can hit Remove Now to eliminate the watermark. Later, you can press on Export option to download the edited file.
Part 2: What is Sina Weibo?
Weibo is a Chinese microblogging website introduced in 2009 by Sina Corporation. The website has got some similarities with Instagram and Twitter. Moreover, Weibo is the most popular social media platform in China after WeChat.
In contrary to WeChat, Weibo has been used by teenagers. In addition, it also provides you with trending and informational content.
Sina Weibo allows businesses to create their verified and official accounts to promote their brand.
Surprisingly, Alibaba Group had acquired the 18% percent stake rights of Sina Weibo in 2013.
This deal aimed to generate more traffic for the Taobao Marketplace of Alibaba. Furthermore, Sina Weibo has been a huge success in the online world over the past few years.
Features:
You can use the following features with Weibo

You can use the following features with Weibo

Instant messaging

Trending topics

Following the official accounts and people

Posting images

Weibo Stories
Part 3: Can You Remove the Watermark/Logo from the Weibo Video/Photo?
Sina Weibo is a fascinating online platform that allows you to communicate with others. However, whenever you try to upload or download a photo or video from this platform, the website inserts the watermark on that particular photo or video.
Generally, you may want to download information from this platform related to your business; having a logo in the content can prevent you from serving your purpose.
Luckily, you can get rid of the Weibo watermark using different watermark remover tools. Since the Weibo watermark comes with a bit of uniqueness compared to other watermarks, you should look for a reliable and excellent tool to get your job done.
You can use iMyFone MarkGo for this purpose which is an unbelievable watermark remover for both videos and photos.
Conclusion
Using Weibo, you can promote your business by creating your business account. However, everything you download from there carries an unwanted watermark you'd like to remove.
Luckily, iMyFone MarkGo provides you with the opportunity to remove the Weibo watermark with minimal effort.
MarkGo is an unbelievable watermark remove that offers unbelievable services to its users. It makes the watermark removing procedure look easier than you think with its effortless user interface.
Moreover, MarkGo supports multiple video files formats, including JPG, MP4, PNG, WPEG, etc. In addition, you can also use this tool in all the Windows versions without having to face any difficulty.
In addition, MarkGo also allows you to insert a watermark to your content whenever you'd want.
Importantly, MarkGo comes at a pretty affordable price, meaning you can acquire its premium version by paying pretty reasonable money.
Moreover, it also allows you to use its free trial version before going for the premium package. The free version allows you to check the quality of the software.
Due to its massive quality, iMyFone MarkGo is strongly recommended for you. Without wasting any time, you need to acquire its services as soon as possible.