You can get the answer to your query of how to remove the Lomotif watermark from this article. And you will be introduced to the best and bug-free watermark remover tool.

You can remove dark spots, sunburns, acne scars, blackheads, blemishes, and freckles from videos using MarkGo.
How to Remove Lomotif Watermark Free -MarkGo [Best Choice]
iMyFone MarkGo is a complete watermark solution. It helps the user to add and remove watermarks from any kind of pictures and video. With the help of MarkGo, anyone can remove or add a watermark with just one click.
Tips
Hunting for a tool to get rid of Lomotif watermark efficiently? Why not try
iMyFone MarkGo
, a professional watermark remover that helps you remove watermark 100% clearly with AI-powered Technology within 5 secs in 1 click.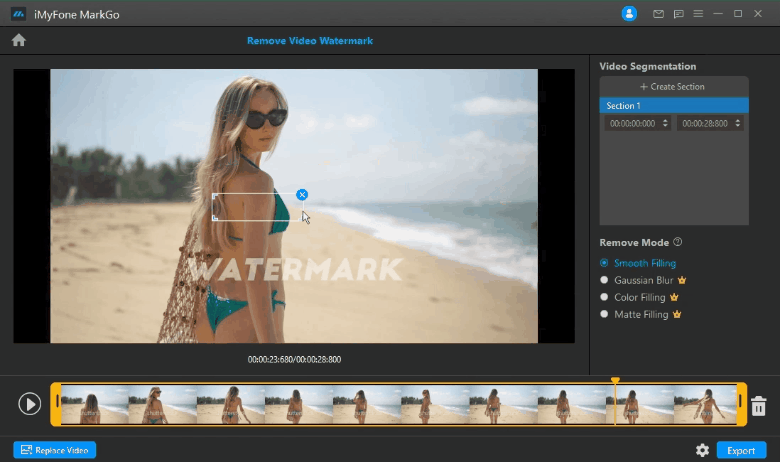 Watch the video tutorial to learn more about MarkGo.
Wonderful Features of iMyFone MarkGo
User-friendly, without any technical knowledge required to erase watermark in just one single click.

Easy to get rid of and add watermark for videos and pics, with no traces at all.

Free to try the remover, during which you can check the compatibility.

Able to add watermark for up tp 100 pics in batch for copyright considerations.
iMyFone MarkGo is the best editor's choice to delete the Lomotif watermark. The complete guide given below will tell you about the beauty and simplicity of its use.
Step 1.Open the Lomotif application. Tap on the "share" option found at the right bottom of the desired video. Then tap "save," and the video will get saved on your device.
Step 2. Install the IMyFone MarkGo tool from its official website without any cost. And launch it.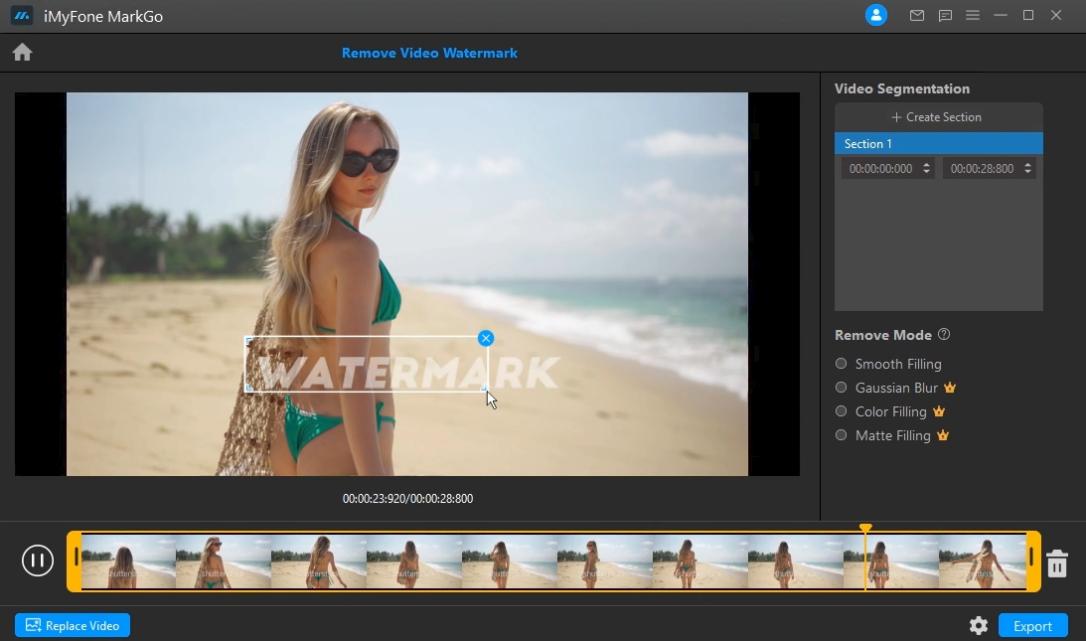 Step 3.Open the installed tool. 4 types of features will appear on the main page.
Step 4. Click on the "remove video watermark".
Step 5. Now click on the add video option. The device folders will appear. Now you have to go to that location in the device where the desired video is present. And click on that video, which will get imported to the opened page of the watermark remover tool.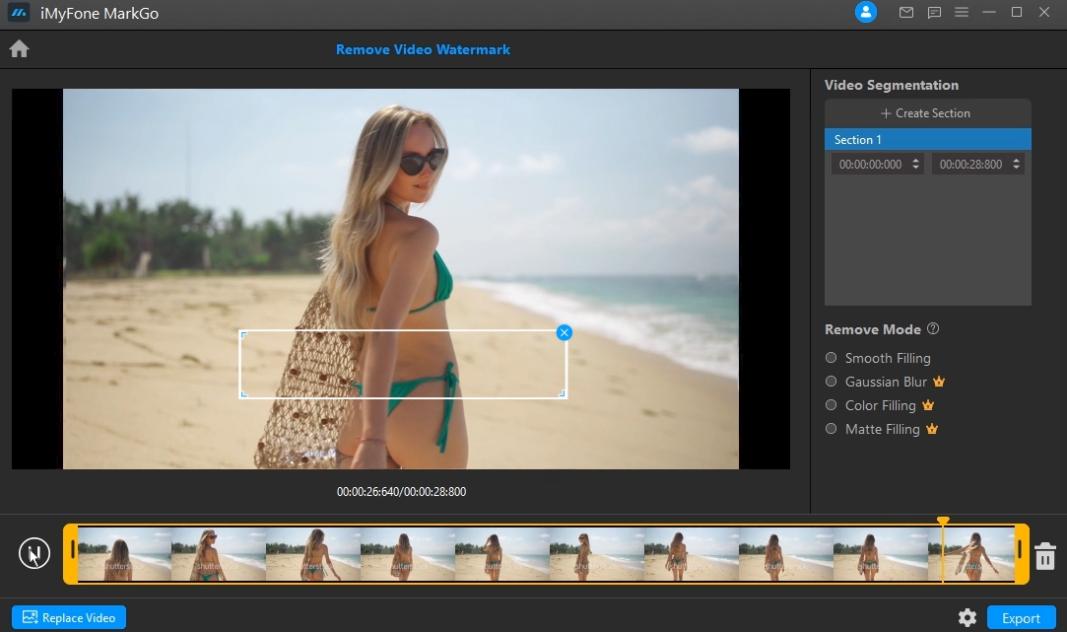 Step 6. As the Lomotif doesn't contain a floating watermark., there is no need to select a specific portion of the video. Click on the selection tool.
Step 7. Select the watermark with the selection tool. You can resize the selection tool according to the size of the watermark.
You can preview your output by clicking on the play button.
Step 8. Click on the "Export". Your video without a watermark will get exported and saved in your device at the selected location.
Part 2.FAQs- How to Remove Lomotif Watermark Free
1. How to download the Lomotif APK mod no watermark?
There is no way to download the Lomotif APK mod no watermark. There is no such APK that exists on google. But you can remove the watermark using various websites or Lomotif watermark remover tools.
2. How do I get rid of the Lomotif watermark?
You can get rid of sticky Lomotif watermark using various tools, as we have mentioned earlier. But the easy and effective method from all of them is using iMyFone MarkGo. It performs the task beautifully because it is error-free.
3. How do you do Lomotif on Snapchat?
You can link your Snapchat account with the Lomotif app. You can share your created and other videos on Snapchat with your friends and family directly going to Snapchat from Lomotif. There is a restriction that you can share the only video that is under 11 seconds on Snapchat.
4. How do you remove a video watermark without paying?
You can remove a video watermark without paying now. When you google this question, you will see more than many websites and applications for this purpose.
In some, you just have to see an ad for deleting watermark free of cost. You can use the free trial of various famous watermark removers.
5. How do I remove the Filmora watermark without paying?
You can remove the watermark of powerful video editing software Filmora using iMyFone MarkGo. It is very easy to perform the task via this stunning tool. You can see the guide mentioned above to learn how to use it.
Conclusion
Lomotif is a kids' social network to share, edit and create interesting videos. But its watermark is an issue as we can't share the video where we have to hide the Lomotif watermark or logo.
Thus, the problem "how to remove the Lomotif watermark" finds a solution here on this website.
The steps mentioned earlier for using it will be helpful for not only editors but the beginners, especially the kids. According to users' reviews, it is the best tool, and it is not wrong to call it a magical tool.