Since voice recording is a passion and profession simultaneously, the demand for Windows voice recorders is rapidly increasing. These voice recorders or voice-overs also help the users to record their narration without appearing in front of cameras.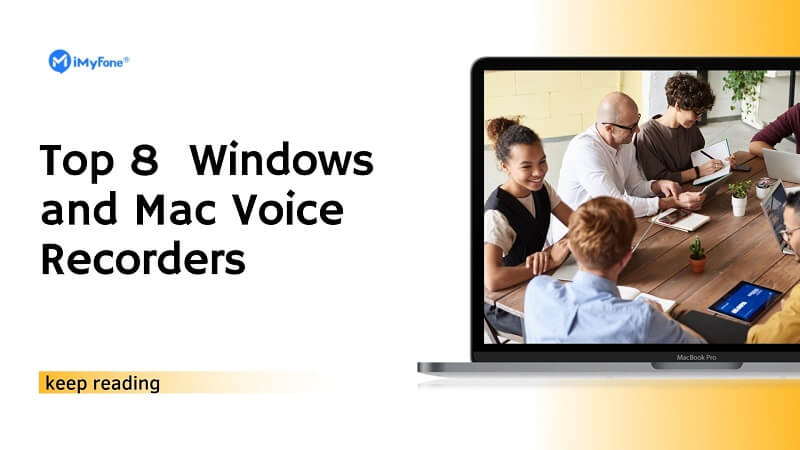 Eventually, it is not wrong to say those voice recorders are incredible for recording podcasts, high-quality speech, melodies, lectures, etc.Among the hundreds and thousands of options, we have filtered the most reliable and feature-filled voice recorder for PC/Mac.
Part 1: Tips to Choose A Voice Recorder for Windows or Mac?
You cannot pick any random voice recorder. Before selecting any recorder, it is necessary to ensure the user-friendly interface, the purpose of recording, free/price, and other essential factors.
Some tips to consider are:
1. System Compatibility
Every voice recorder cannot run on Mac and Windows, so pick the voice recorder depending on your system type. A wrong selection can waste time, energy, and money.
2. Function: Record And Edit
Some voice recorders are merely suitable for recording the voice, while others can perform multiple duties and edit the sound. You should prefer the one that serves both tasks at once.
3. Software CPU Occupied: Lighter Would Be Good
Hugh CPU usage can slow down its performance and efficiency. Thus, selecting the lighter software can save your system.
Part 2: Best Windows Voice Recorder and Both For Mac
MagicMic is a standalone audio recorder that includes waveform, multirack, and spectra display for audio mixing, creating, and editing. Moreover,it is a voice changer for recording.It allows you to record voice and change it with 100+ voice changing effects.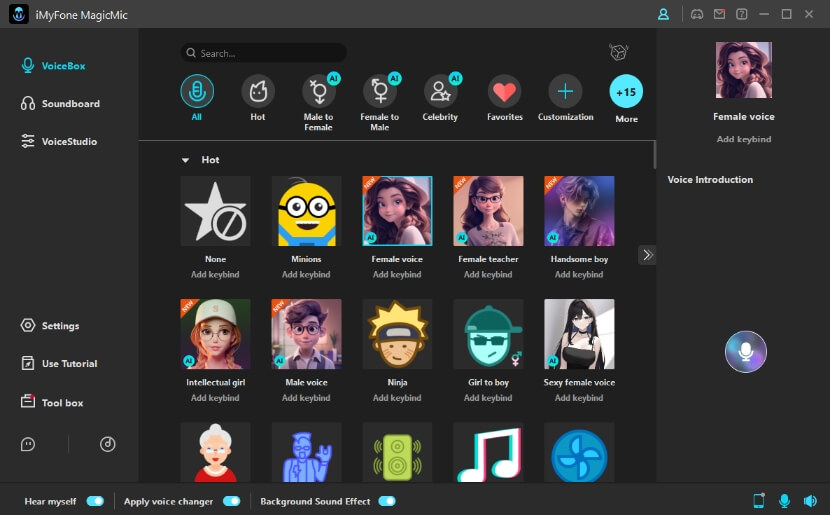 Function List
Work as a voice changer

Edit the recording with voice effects

Help to emulate games

Add different voice effects
How Does It Work?
Step 1: Download and install iMyFone MagicMic
Step 2: Choose your headphone as an output device but the microphone as an input device.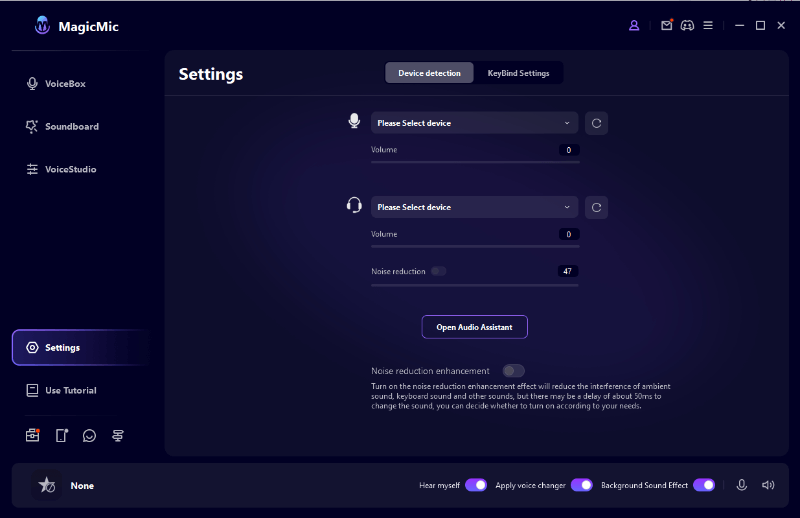 Finish input and output device setting,then click record Voice Changing.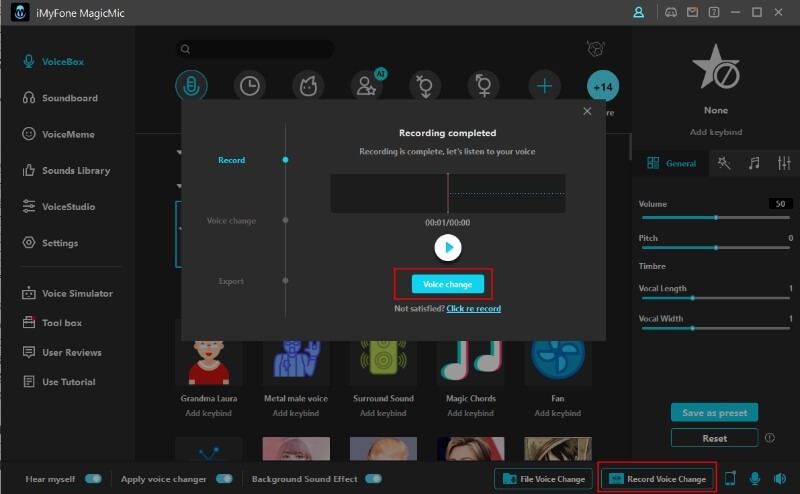 Part 3: 4 Best Windows Voice Recorder Only
Voxbox is a versatile voice recorder mac/Windows that has won a massive space in every voice recorder's heart. This multitasking and multi-featured software can record meetings' voices and prepare personal notes, speeches, and lectures.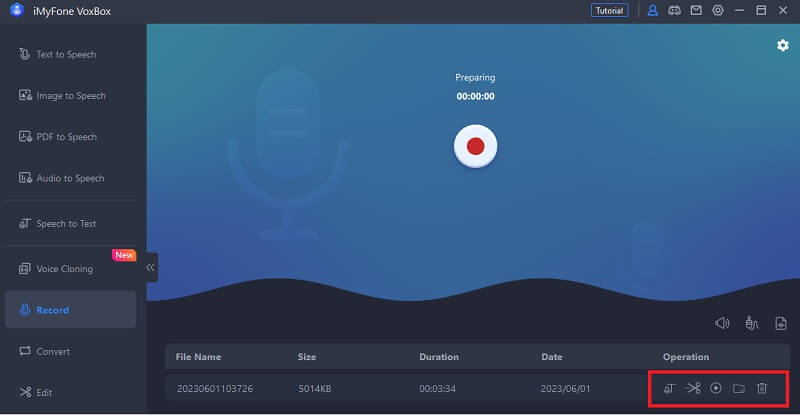 There is no need to utilize sound converters because Voxbox helps support recording in many different formats. Hence, you can export the voice recording in various formats.
RecordPadis a lightweight and efficient software that consumes less device space. This powerful voice recording tool is feasible for both Windows and Mac. It can help you effortlessly add and edit metadata into the voice recordings. Its bookmark feature is most appreciated and helps mark the place in an audio file for quick future reference.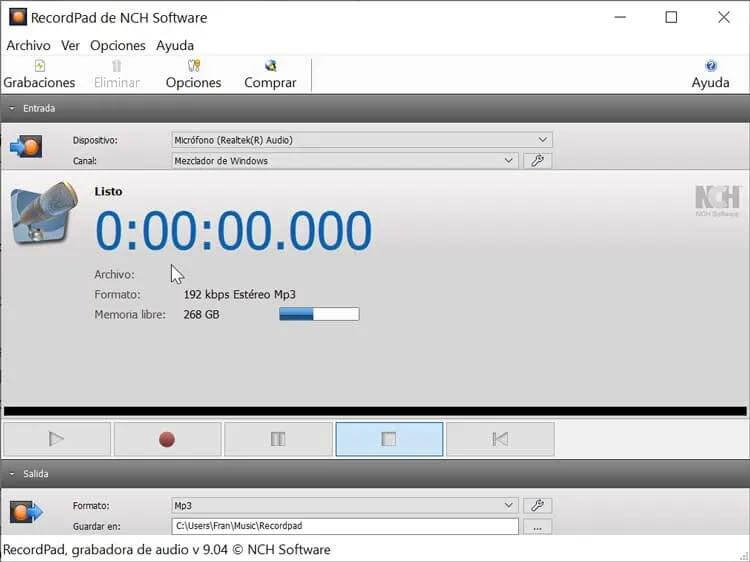 Function List
Customization sound recording

Intuitive recording

Sound mixing

Restoring audio content
How Does It Work?
Step 1: First, make sure that your system is compatible with RecordPAD.
Figure out the configuration of the input and output parameters of the application. Access the encoding options of the app that can vary depending on the chosen format.
Step 2: During the voice recording, you can utilize the pause, stop, and repeat feature anytime.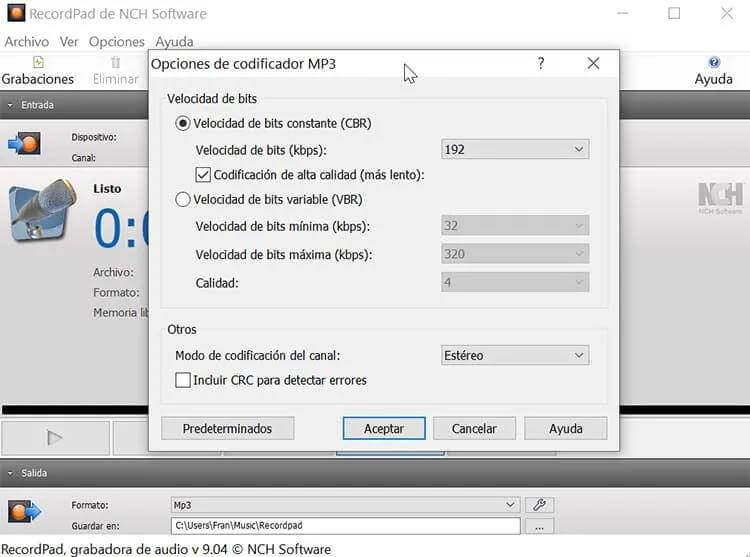 Step 3: Now, you can read the saved files, send them to anybody/device, or delete them.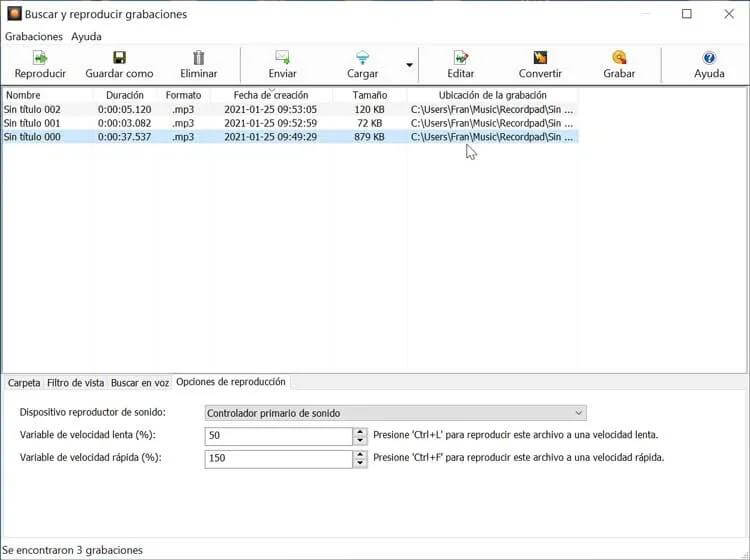 Adobe Audition is a fantastic voice recorder pc that has made voice recording easy. You can use this easy-to-access voice recorder device for pc to record messages, announcements, and audio notes.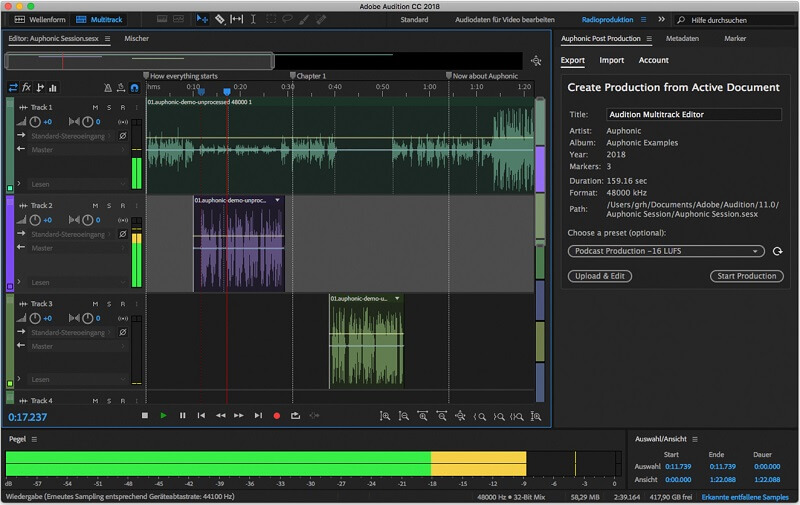 Function List
Mix sound recording

Create the voice recording

Add different effects to the recording
How Does It Work?
Step 1: Create audio content by clicking on a new project. Then click on record. When you stop the recording, the waveform will appear on the screen.
Step 2: By using the mouse, click the portion you want to edit and then drag the point to an area where you want to stop the editing.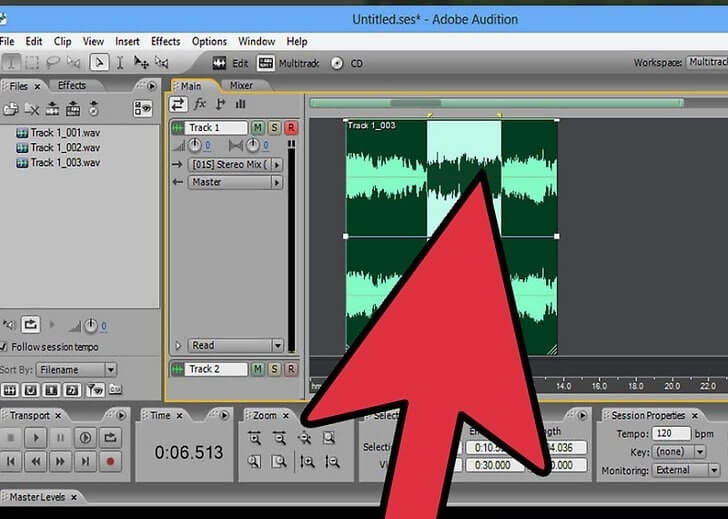 Step 3: Double-tap the area you desire to edit.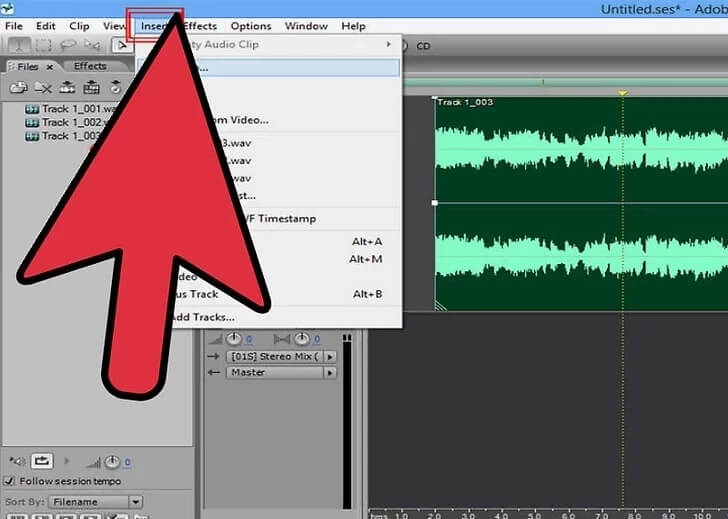 Step 4: You are also allowed to add some files and spaces to your recording. You can position your cursor at a suitable place and tap on the Insert and Audio options.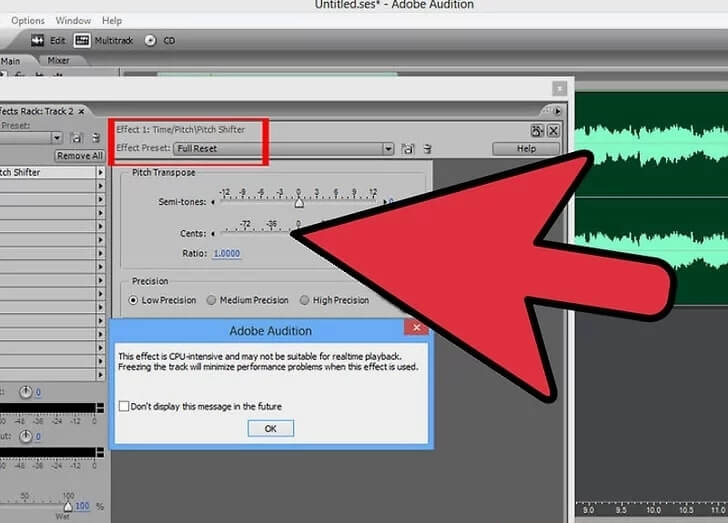 Step 5: If you want to increase or reduce the recording pitch, you can tap on the Time and Pitch option.
GiliSoft Audio Recorder Pro is one of the terrific voice recorders for Windows 10 as it helps the users to capture sound from a microphone and computer and record it. This efficient Windows 10 voice recorder is easy to use, and intuitive controls suit novice and tech-friendly users.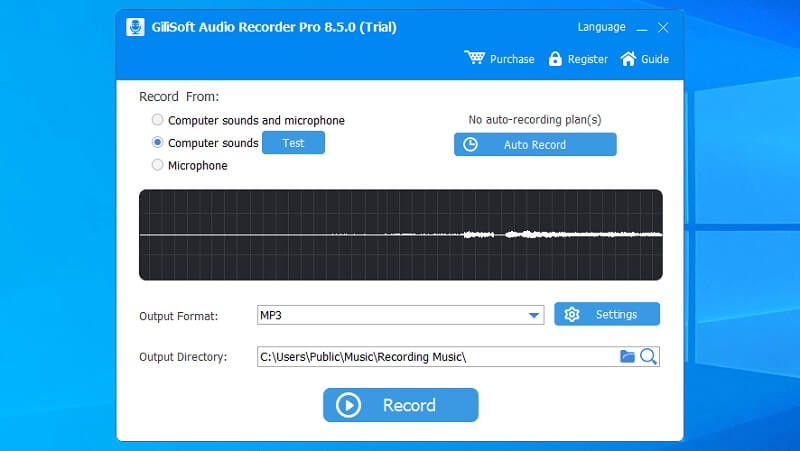 Function List
Schedule the recording

Stops automatically

Offers voice editing features
How Does It Work?
Step 1: Insert the microphone into the computer and select the "Microphone" option. You will find the speech waveform on the Window when you speak in the microphone.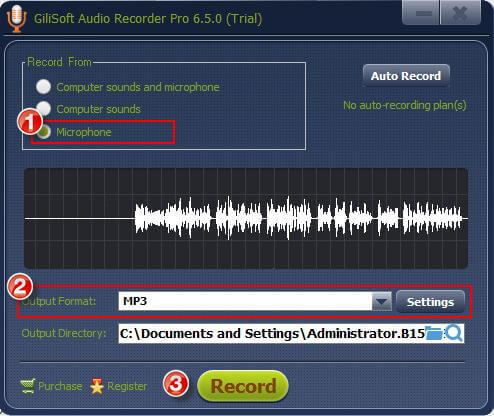 Step 2: To modify the audio quality (Bit Rate), tap the "Settings" button.
Step 3: You can tap the "Record" option to get the recording started.
Part 4: 4 Powerful Voice Recorder Mac
Following is the guide on how to record voice on Mac softwares:
Audacity stands in the list of top multitasking voice recorders that record voice on Mac. It can record, mix, edit, and convert your audio files into different formats. Therefore, it is widely used by vloggers, podcasters, video producers, and audio producers.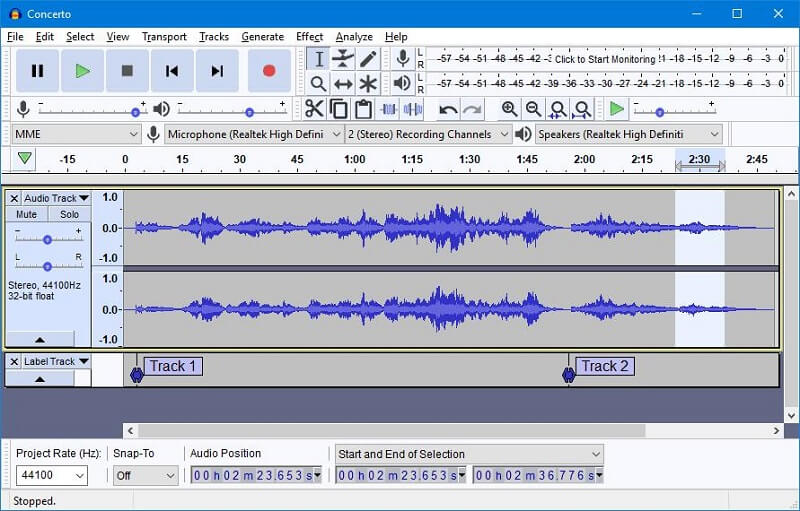 Function List
Record live audio

Convert records into digital recordings

Transform tape into CDs

Edit different formats
How Does It Work?
Step 1: First, import the file to the audacity by drag and drop option.
Step 2: You will find a ruler indicating the audio clip's length. Listen to the audio by using the spacebar or by tapping the play and stop button.
Step 3: By selecting any part of the clip, you can make any changes.
Step 4: The magnifier helps to zoom in or out to make the most of the window space. By listening to the desired part, you can find the quality of changes.
Audio Hijack is impressive software that lets users record audio directly to the Mac. Though it is not an audio editor, various users use it to record their podcasts. It can also save the recording from Safari, Skype, and a microphone and save them as a file.
You can use this voice recorder to broadcast your voice to the radio. By following some simple steps, your listeners can hear a quality voice.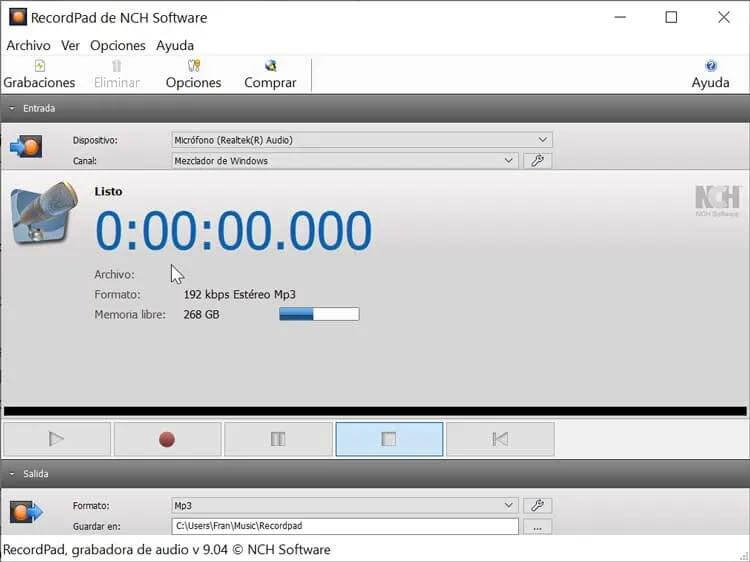 Function List
Record VoIP Chats

Adjust and re-route audio

Record the popular audio formats

Save the audio in the perfect-fidelity
How Does It Work?
Step 1: To start the recording, click on the function and start the new recording session.
Step 2: You can also make and rename a new blank session.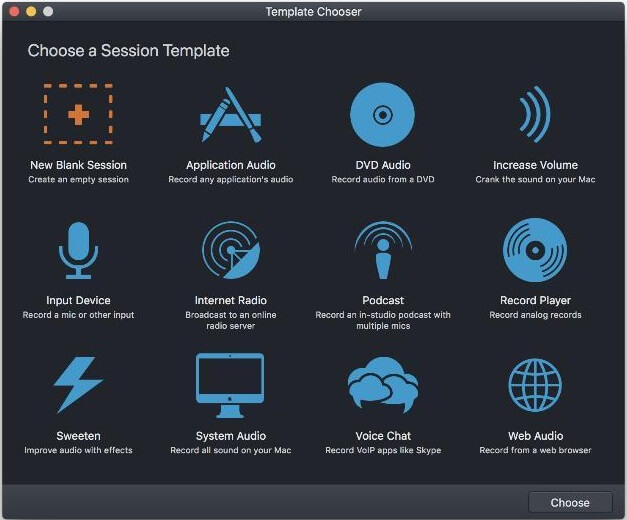 Step 3: While recording, you can use the side-panel to drag the input device/microphone. Later, choose the output area.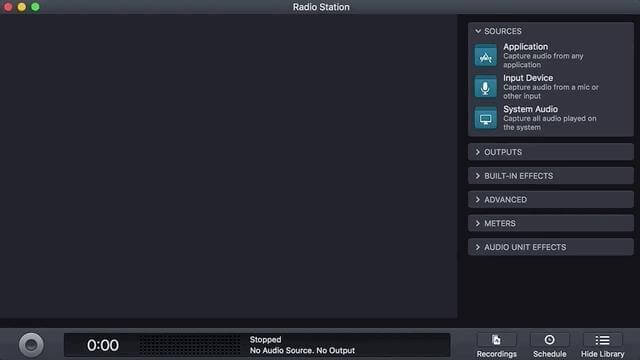 Step 4: Choose the Broadcast block and enter in your Host Name, and Password. The Live Tab on the Radio.co Dashboard is helpful for finding the details about the broadcast clock.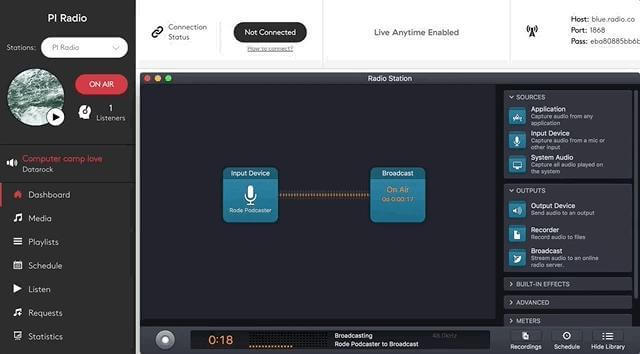 Step 5: You can select and customize the options according to your choice to broadcast the audio on the air.
Garageband is an exclusive voice recorder that allows you to share your recorded voice with the world. It also allows you to record your musical instruments. You can develop your music projects from scratch and then easily edit, mix, and arrange your records.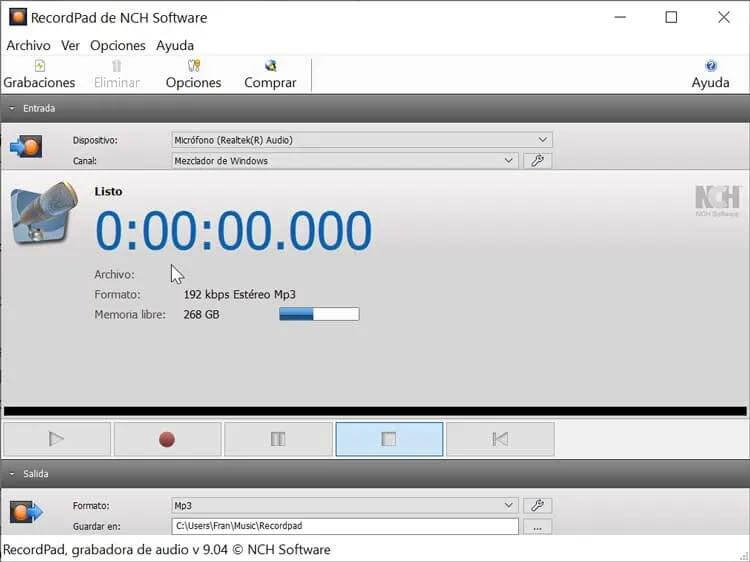 Function List
Swiftly develops musical projects

Record voice and instruments

Corrects vocal instruments

Effortlessly downloading third-party plug-ins

Apply a database of royalty-free loops
How Does It Work?
Step 1: In GarageBand on Mac, select the header of the audio track you want to record.

Step 2: Take the play-head to the area where you want to start recording.
Step 3: To hear a steady beat, you adjust the metronome.
Step 4: Tap the Record button or press R to start recording.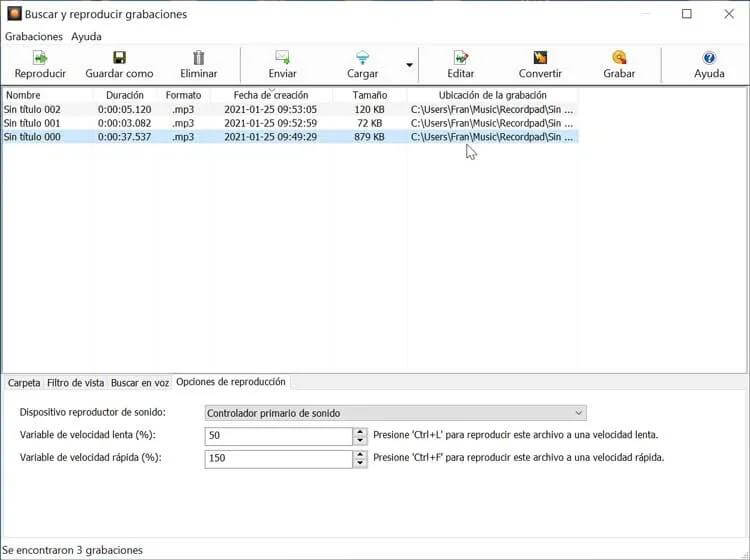 Step 5: Begin playing the music or start singing.
Step 6: To hear a steady beat, you adjust the metronome.
Step 7: Hit the Stop button or press the spacebar to stop recording.
Conclusion
Almost every profession, vlogger, broadcaster, and music industries web creation is using voice recorders to record their voice. These voice recorders record, edit and mix the voice. Moreover, help you to record their narration without appearing in front of cameras.
The market is overwhelmed with a long list of voice recorder devices for PC, but every recode cannot meet your requirements. This article has covered awesome voice recorders Windows 10 and Mac;Though all voice recorders are waxing, Voxbox is matchless.