Everyone wants to learn audio recording, and it's so easy to do so. You can do everything such as transferring records from cassettes to CDs, putting together audio onto video files, creating audiobooks and voice-overs. Moreover, users can start their own record company to release CDs.
There are several apps to record audio, but the most significant is Final Cut Pro. It allows recording voice-over and other audio narration directly from input sources such as microphones and built-in. So if you want to know how to record audio on Final Cut Pro, read the rest of this article.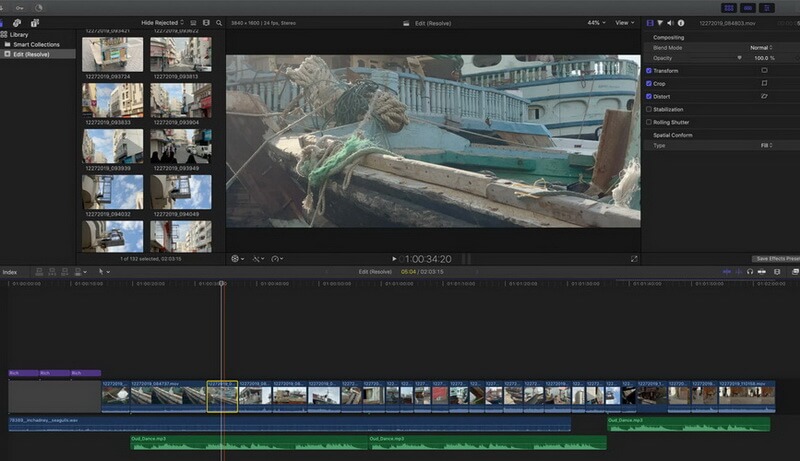 Steps to Record Voiceover:
A clear and well-recorded voiceover is a necessary part of a professional and high-quality video. There are several free audio recording software for MacBook pro, but Final Cut Pro sound recording is much more to get viewers to click off your video. That's why it's mandatory to know how to record audio for premiere pro.
You can use different techniques for voiceover recording, but the good your mic is, the better your recordings will be. If you want to know the details about the Final Cut Pro audio recording, check out our guidelines to record great audio.Also,speed up video tutorial is available.
Let's look into the steps.
To record audio, you need to have an audio recorder and editor pro-APK free download Therefore, install the Final Cut Pro and connect microphones to your computer. If you have any other mic, you need an audio interface.

When you have a condenser microphone, always ensure that you have activated phantom power on your interface. Users can also record audio without a microphone by using the computer's built-in mic. However, if you want audio recording pro tools, it's worth investing in a microphone.

Open the project in Final Cut Pro after setting mic, go to windows, and open record voiceover. Moreover, you need an external mic to access the setting.

There you will find an option on how to record audio on final cut pro, including your audio monitoring when you record voiceovers. It also enables a countdown recording before you start the process.

There is a De-Clipper in the application to avoid recording distortion.

Set the name of the voiceover before recording. It's the best way to keep projects organized.

Once you are happy with the settings, you can hit the red button to start recording.

Now you can save your desired audio work in this pro USB flash drive audio recorder.
Final Cut Pro Voiceover not Recording, How to Fix?
There are many times when users face difficulties while recording audio. Therefore, understanding how to record audio on the final cut pro is the first step. The settings will depend on numerous factors, such as the location and voice of your recording. Therefore, understanding the effects of the external factors to know how to record YouTube audio on MacBook pro will only come with practice and time. Here are a few solutions/tips that will be helpful for Final Cut Pro audio recording.
1. Check Microphone Position:
You must check the reading level of the microphone until you are satisfied with the great sound levels. One thing that usually happens during the text is you will speak in a quieter or softer voice than when you are recording. Therefore, always practice few lines of the script before audio recording. The mic should be five inches away from you. However, if you have a problem, you can point the microphone away.
2. Split Down the Script:
Many first-time recorders try to record the whole script in one take. It can be a challenging task because of added stress to your speech. Breaking the text into chunks will permit you to record audio in small parts. Moreover, the Final Cut Pro is an audio desk pro record cleaner, and it will enhance the attractiveness of your voice pitch.
3. Adjust Voice with EQ:
There is a handy plugin known as channel EQ in audio effects that can help to edit voiceover and pitch of voice.
Search for channel EQ, and add it to the clip. You will get it in Final Cut Pro because it is free audio recording software for MacBook pro.

Tap on the channel EQ graph in the effects control panel and an editor will be open.

You will see a graph with the horizontal line in the channel EQ panel

You can drag the line up and down at any frequency to make adjustments. Try different settings to make desired changes in the voice.

Select the control box and continue editing when you get the adjustments you want.
4. Find a Good Place:
When recording a voiceover, you need to lower the echo created by location. Choosing a small closet, or room is good with different soft furnishings to absorb the surrounding echo. Final Cut Pro is an adobe premiere pro record audio software that will clear your sound from distortions. Also,it is a software which allows you to add video transitions and add sound effect to a video.
However, always make sure you have control over the interface in the room such as buzzing light bulbs or air-con.
Another Powerful Ways to Record Voiceover
Way1: Use MagicMic Voice Changer to Record Voiceover
MagicMic is not only a real-time voice changer for change voice and paly sounds and music on voice chatting,gaimg and live streaming.Moreover,it allows you to record voice and change it with 100+ voice filters.Also,voice changing for audio files is supported on MagicMic.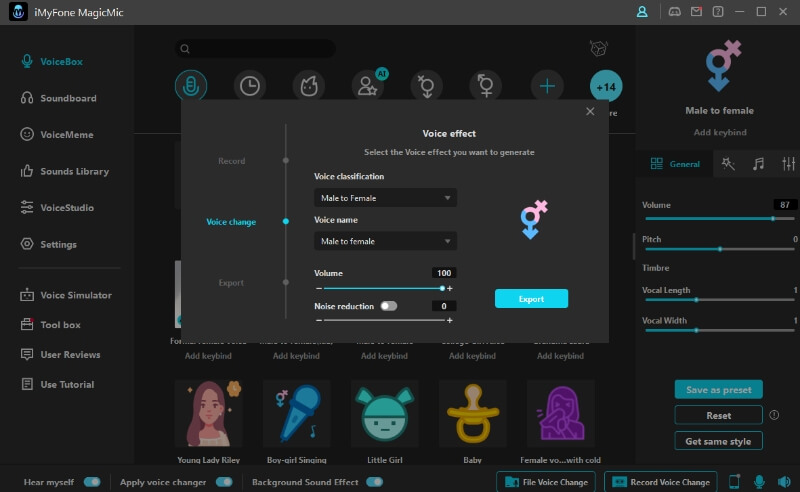 Operate systems: Windows and Mac
Pros:

You can record your voice directly on MagicMic with 100+ voice changing filters.Such popular voice filters male to female, demon, girl voices are concluded.

Voice changing for MP3/MAV audio files are available in the software.

It offers noise reduction option while recording.

You can change voice for audio files and on instant voice chating,gaming and live.
Cons:

As a new software on the market,it is not as famous as others.

It is powerful and useful,but not free,you need to pay about 3$/month.
User rate: 4.5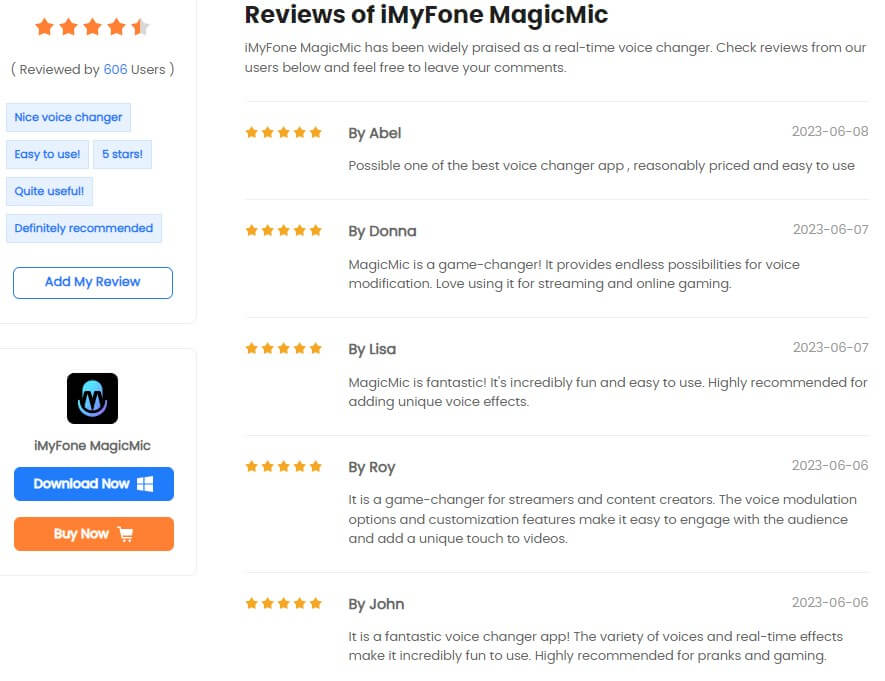 2. iMyfone Filme
iMyFone Filme is an easy-to-use tool to create professional videos with exceptional voice recording features. Users can add plentiful effects to their videos with animations and filters. Moreover, iMyFone Filme offers audio recording pro tools and has distinct benefits for users with multitudes of functionality.
With Filme audio recording mode, you can create classy sounds for your videos. So the software has all the basic tools that an editor needs in a free choice recorder pro application. Moreover, if you want to know how to record audio on Mac pro, you can choose Filme because it's one of the best audio and video editing software. Newbie users that are in search of an app to edit high-quality voiceovers can use this amazing tool.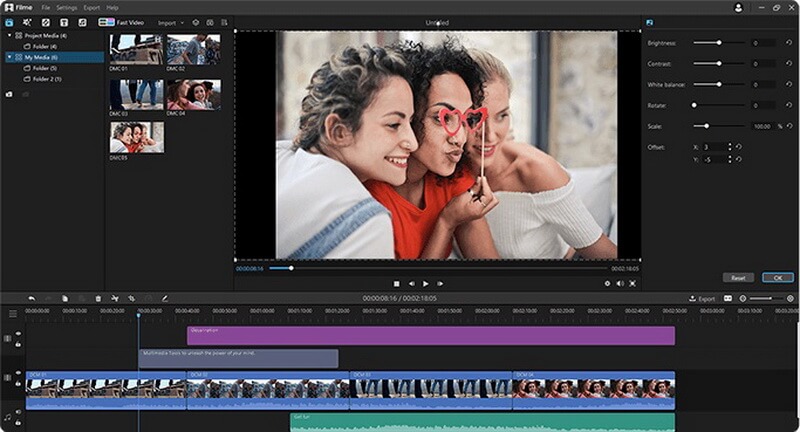 Operate systems: Windows and Mac
Pros:

Filme provides royalty-free music and audio effects that you can add to your videos.

Users have the option to control over audio and voiceover editing.

Voiceovers can be recorded in high quality to make it sound professional. If you have licensed, you can upload your music tracks.

You can use extensive editing features like text, filters, transitions, and effects.
Cons:

Only 15+ voice filters for voice changing while recording.

Mac users need to pay more than Windows users.
User rate: 4.3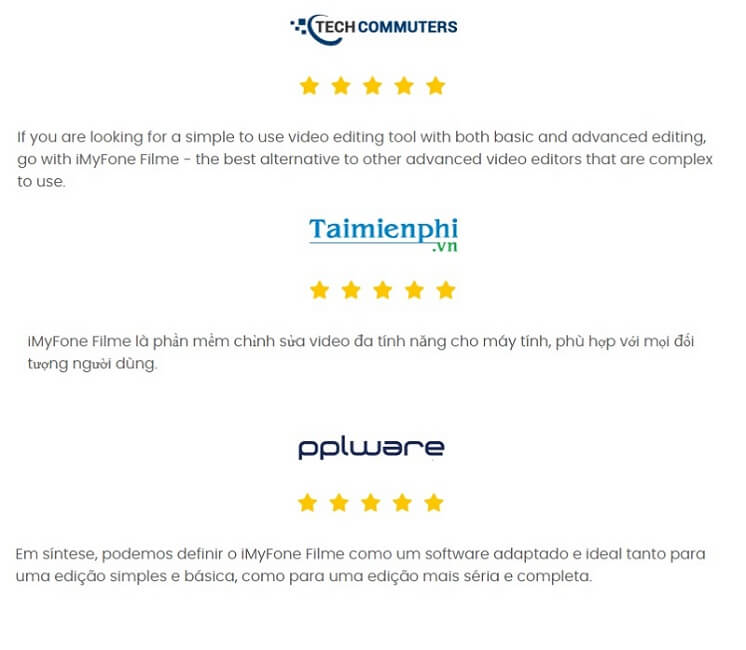 Detailed Steps for Audio Recording:
The iMyFone Filme acts as a pro USB flash drive audio recorder voice-activated, and here are steps to record audio using this tool.
Step 1: Launch iMyFone Filme on your Computer. Click on the "Audio Recorder" icon and start recording audio.
Img: imyfone-filme-record-audio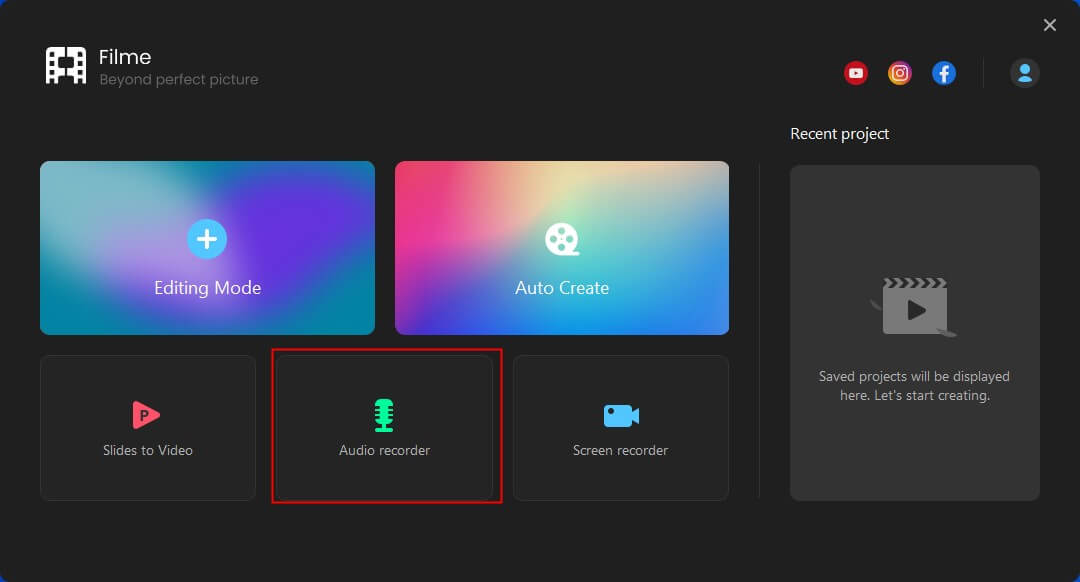 Step 2: There is a voiceover option in software that looks like a microphone. So users can record voiceovers according to their choice.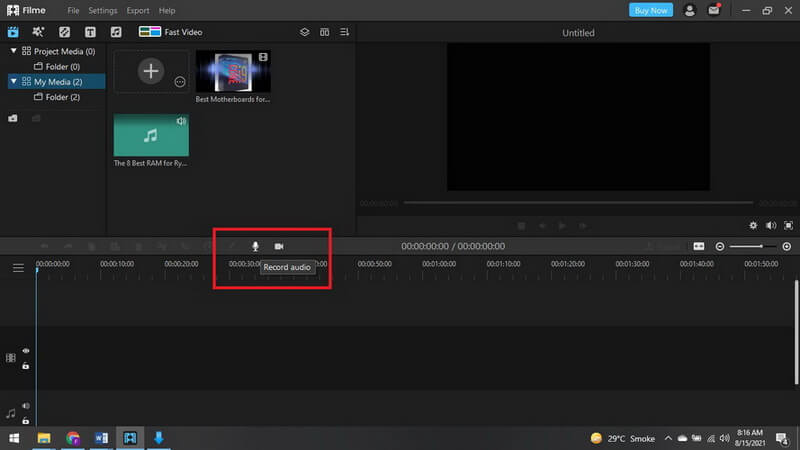 Step 3: You can record voiceovers or any other audio by holding and tapping the record button. Click on the watermark after you finish the audio recording.
Step 4: Users can control the volume of recorded audio by moving the slider from right or left. The voiceover feature of Filme is relatively new, but it's the best way to personalize the video for the targeted audience.
Final words:
Recording audio is an art form of microphone technique. Users always look for a creative audio recorder pro app download, so the Final Cut Pro is the best choice. However, there are few things to keep in mind to know how to record audio on final cut pro. Setting up the final cut pro to record audio using a mic is the way to get the pro-level recording. The recording audio files will appear as connected clips. Therefore, to have good-sounding audio, you should know that Final Cut Pro is an audio voice recorder pro.