You must have to know Who Siri is? Siri is a little more popular because of its compatibility and diversity. It has a distinct voice. but do you want to know how to change the default Siri voice, or generate Siri's voice?
In this article, we will discuss how to use the Siri text-to-speech voice generator to create your special Siri voice, and also tell the way how to change the default Siri voice.
Tips
No voice artists are needed, and no recording equipment is needed. You can easily generate Siri voice via the Best muti-in-1 TTS Voice Generator-
iMyFone VoxBox
! Download it and try it out for free now!
Try it Free
Part 1:Who is the Default Siri Voice?
If you are an iPhone user, then you must recognize Siri's voice with just a hint. It is such a popular and iconic voice that fits right into the mind. Although we are quite familiar with it, we don't know where it comes from.
Nowadays, due to enhancements in technology, Apple is using machine learning to generate Siri's voice, but back in the day, Siri's voice was generated by a real person. However, that real person was not found until 2013, when she admitted that she was the voice behind Siri.
Susan Bennett was among the first persons that recorded her voice as Siri. But she wasn't the only person to do so. There were also other people like Jon Briggs and Karen Jacobsen in the UK and Australia, respectively, that served as Siri's original voice. As we are claiming that these were the people behind Siri's voice, Apple never confirmed it.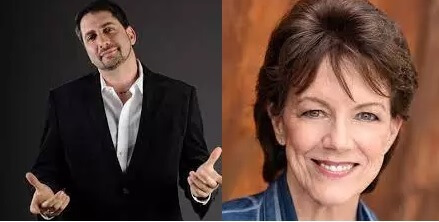 Part 2: How to Change the Default Siri Voice?
Siri is an iconic virtual assistant that helps you to get your tasks sorted and completed. Before the release of iOS 14.5, there was only one particular voice of Siri. But Apple came up with an idea and gave an option to the user to customize the voice by selecting it from different options. So, to be able to change the default Siri voice, you can follow these steps:
How to use:
Step 1: On your iPhone, go to Settings "Siri Search".

Step 2: Tap on "Siri Voice", and you will see different options.

Step 3: You can listen to the voice before selecting by tapping on each voice. Choose the voice by listening and tapping on it.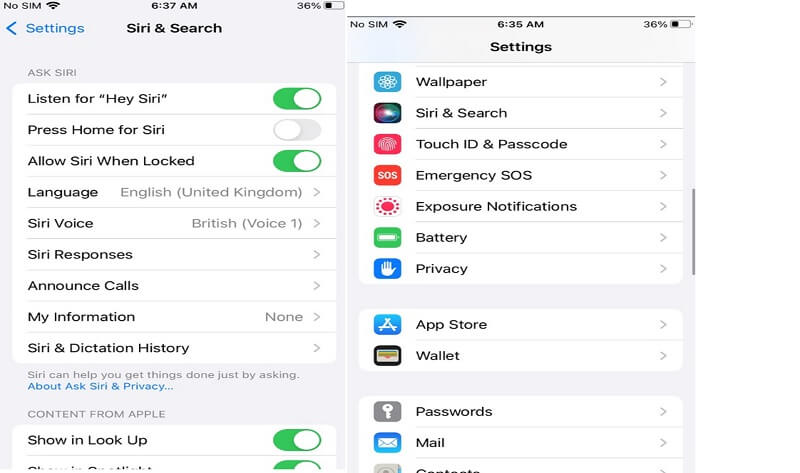 Part 3: 3 Ways To do a Siri Voice Through TTS Generator
iMyFone Voxbox is an all-in-1 TTS voice generator which not only supported generate siri's voices, but also supported generate other voices like character, cartoon,etc.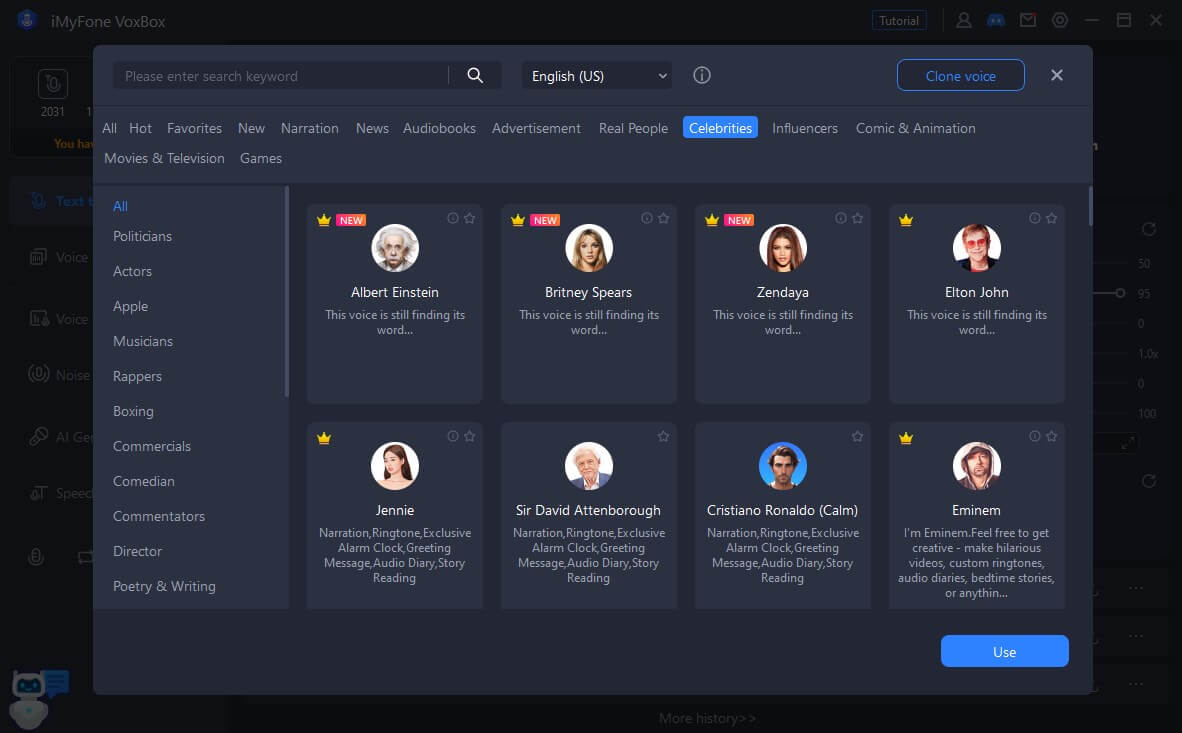 You can hear below Siri's voice from VoxBox to generate.

Features:
Supported 3200+ Voices like Youtuber, Pop Rapper,etc.

Supported 46+ languages like Japanese, French, Lao, etc.

25+ Country accents like a British accent and a Hindin accent, etc.

Supported voice record even from platforms like iTunes.

You can cut, trim, clip, and delete the audio file.

It allows you to export different audio files in multiple formats all at once.

VoxBox provides high-quality output and doesn't compromise on that.

It is a safe and reliable tool, plus it guarantees the privacy of the user.
Try it Free
Voicegenerator.io is an online Text-to-Speech voice generator that also supported generated siri's voice. It has different voice options and also allows you to customize the voice by adjusting pitch and speed. of course, you also can use it to make other voices like spongebob's voice, obama's voice, etc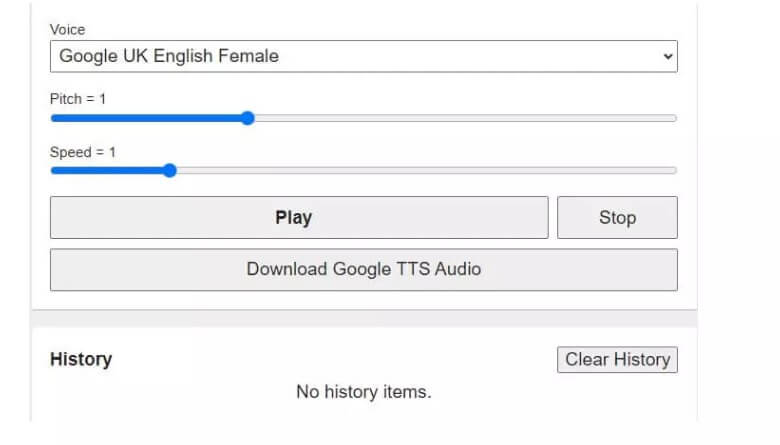 Features:
This tool has a variety of Google voices to choose from.

It allows you to adjust the pitch and speed of the voice that you are generating.

Voicegenerator.io has a very simple user interface.

It uses the browser's built-in voice synthesis, so you will hear variations in voices depending on your browser.

You can download the voices and then use other tools like voicechanger.io to add different effects to it.

It is a free tool, and anyone can use it without any attribution.

If you have offline compatible voices, then this tool can also work offline.
It also is a TTS generator, but it has certain limitations. It is because Woord is a paid tool, and the user can enjoy certain features as a free user.
Woord is very simple to use. You can enter the text, select the voice similar with siri and convert it into speech.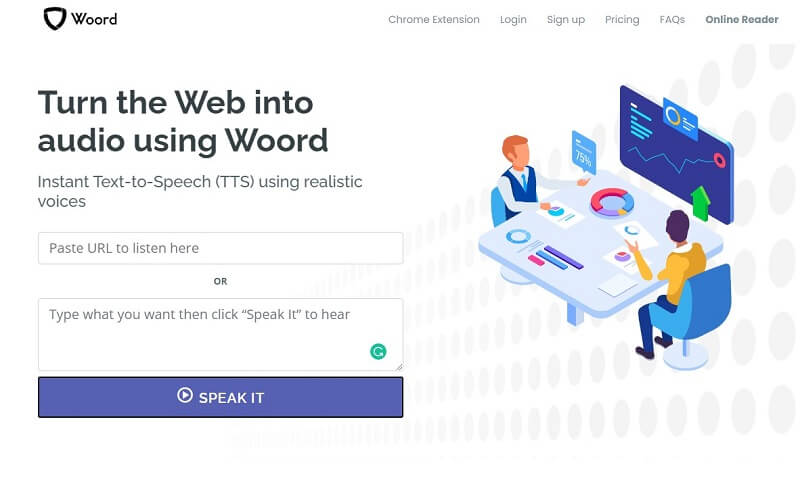 Features:
Woord is an instant online text-to-speech tool that uses realistic voices.

It doesn't have any word limitations like other tools.

It has around 50 voices and 28 language variations that you can use.

As a free user, you can convert two audios per month.

It has a unique feature that it has OCR to read from images and PDFs.

You can easily convert any blog, article, or news into voice with this tool.

It uses AI technology to sound like a natural human.

You can download the MP3, and audio hosting with HTML embed audio player.
Part 4:Hot FAQ about Siri Text-to-Speech Voice Generator
1.How to Make Siri Read Text on iPhone?
On your iPhone, go to" SettingsAccessibility Spoken Content". Then enable the "Speak Selection", and you will see a speak button on the text. You can swipe the screen with two fingers from top to bottom, and Speak Screen will be enabled. Tap on "Speech Controller" and then on "Show Controller".
It gives you quick access to the Speak Screen and Speaks on Touch. You can trigger Siri by long pressing the right-side button and saying "Speak Screen". Or you can select the text and ask to read it.
2. How to Make Siri Read Text on macOS?
Open your Mac, go to "Apple Menu System Preferences". Click on "Accessibility" and go to "Spoken Content Speak Selection". Tap on "Options" and choose "Highlighted Content", and select the option of "Never". For the "Show Controller" option, select "Automatically". Now, the controller will appear with a speed adjustment. You can use the "Option + Esc" to make your Mac read the selected text.
Conclusion
In this article, we have discussed different ways in which you can convert text into Siri's voice. also, introduce a way of changing the default Siri voice.
If you want make a voiceover sound like Siri, I'd recommend that you can use to iMyFone VoxBox. It is easy and simple to use. Besides, it has a free trial version that you can download and use features to develop a new audio file.
Try it Free
Watch this video to learn more about the Best Siri Voice Generator iMyFone VoxBox: