We all know that Discord is a very famous voice chatting platform. It is specially developed for gamers and streamers. And Discord also provides TTS (Text-to-Speech) feature for interacting with your friends and having fun.
But TTS is not available on the Discord mobile app and the default TTS voice cannot be changed. So, in this article, I would introduce a funny text-to-speech voice generator to help you solve it.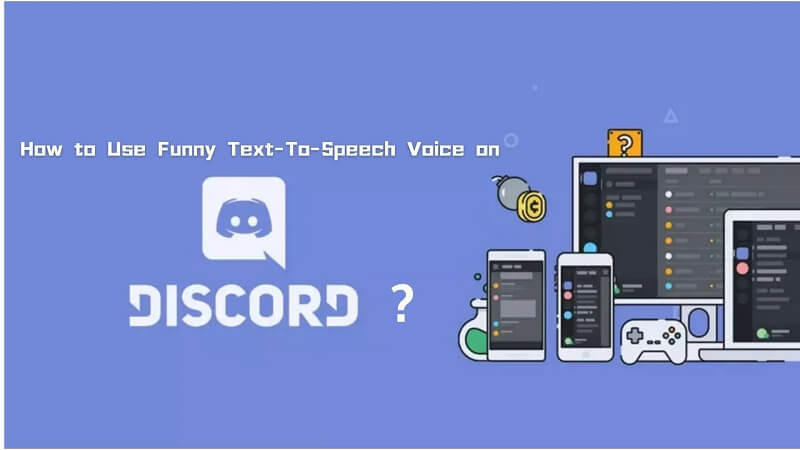 Tips
No voice artists are needed, and no recording equipment is needed. You can easily convert your text to speech and voice using iMyFone VoxBox! Download it and try it out for free now! fimd more suprise on
TikTok
.
Part 1: Info of Top 10 Funny Text-To-Speech Voice
1) Lurl
Lurl is a very famous spamming sound. which make your voice humorous and funny.
/tts lurl lurl lurl lurl lurl lurl lurl lurl lurl lurl lurl lurl lurl lurl lurl lurl lurl lurl lurl lurl lurl lurl lurl lurl
2) Bois Bois Bois
This is among the funniest TTS that you can find on Discord. The pronunciation and voice of Bois Bois Bois make it sound hilarious.
/tts Bois Bois Bois Bois Bois Bois Bois Bois Bois Bois Bois Bois Bois Bois Bois Bois
3)Beatboxing
If you like to sing, then this is the best TTS you can go for. It is not only entertaining but also makes you sound like a beatboxer.
/tts @@@@@@@@@@dddd@@@@dddd@@@@dddd@@@@@@@@@@@@@@@@@@@@@@@@@@@@@@@@@@@@@
4)bananananananabanabananabanannanabanananana!!
If you are looking for a hilarious TTS, then bananananana is the best.which you need to felt it by yourself.
/tts bananananananabanabanabananabanannana
5) Motor Bike Starting
It is one of the most annoying Discord TTS. It sounds like buk buk buk buk buk and continues to go on unless you make it stop.
/tts Motor Bike Started bukbukbukbukbukbukbukbuk buk buk buk bukbukbukbukbukbukbukbuk buk buk buk

6) auanuanaunauanaunauanuanaunaua
It is used to chat with friends over Discord, which makes you laugh with your friends.
/tts anununununununununa unauanuanaunauananuanaunauanaun
7) The sprinkler goes like pispspsps!
I think sound like a sprinkler, many users said play sounds aloud might get a cat to come over to you.
/tts Sprinklers go pissssspspspspspspspspspspspspspspspspspspspspspspspspspspspspspspspse
8) Boats Go BURRRRRRRRRRRRRR!
Hahaha, sound like a boat sailing.
/tts BURRRRRRRRRRRRRRRRRRRRRRRRRRRRRRRRRRR drip drip
9) dododobobobobgjubgjubgjub
A weird voice with Discord TTS, which would make you catches everyone's attention.
/tts dododobobobobgjubgjubgjubdododobobobobgjubgjubgjub
10) A button Blood Type A
It is another interesting Discord TTS noise, you can revision and repeat it as long as you want.
/tts :a: :a: :a: :a: :a: :a: :a: :a: :a: :a: :a: :a: :a: :a: :a: :a: :a: :a: :a: :a: :a: :a:
Part 2: How Directly to Use Discord Text-to-Speech (TTS) to Get Funny Voice
First, you need to install Discord, and then open it. open the TTS feature has two methods: You can simply type "/tts" or use the Discord chat /tts command immediately followed by your message.
Note: Do not forget to leave a space between the /tts command and your message.


Part 3: Download Funny Text-to-Speech Voice Generator
We have discussed Discord as being one of the best TTS tools, but now we will talk about an even better alternative which is iMyFone Voxbox. It is a voice recording and audio editing tool that also has a text-to-speech feature. You can use this feature and convert your voice into any voice/sound that you want.
All you need to do is select the sound that you want to generate and then type the text. The tool will then process your text and generate the sound within seconds that can be downloaded as well as shared with friends on different social media platforms.
The voice quality of VoxBox is amazing. Whatever you convert using this software seems more attractive, real, and engaging. It does not sound like a robotic voice.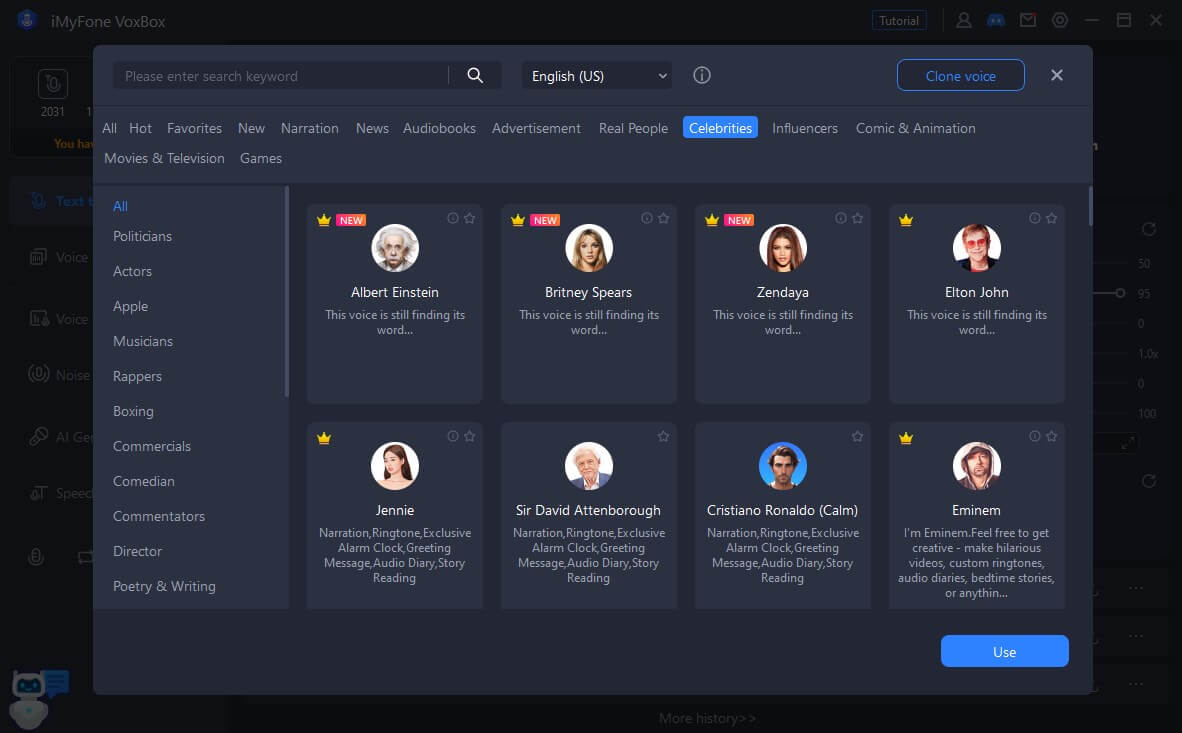 Features:
22+ global languages like Spanish, Japanese, french.

3200+ voices like rappers, YouTubers, cartoons, celebrities, etc.

Supported Voice generate, voice record, video convert, audio edit.

Supported adjust Speed, Pauce, Pitch, Emphasic and Volume.

Supported voice record even from platforms like iTunes.

High audio processing speed.

Supported select, cut, trim.
Pros:

Safe and reliable to use.

Easy to record the voice.

Not occupy much space in the computer storage.
Cons:

Compatible only with Windows.

Features are restricted for trial version users.
Conclusion
Although Discord allows you to transform or change your text into speech with commands, but which also could not care full needs, Diretctly download text-to-speech Voice generators like iMyFone VoxBox. It is much easier to operate and has a very friendly user interface. And which is still upgrading. Paid price could support you can enjoy any feature (include upgrading).