Discord is at the forefront of the live streaming industry as it is equipped with the latest sound effects board software giving you the best experience of your life. Getting the best sound board effects for discord is very crucial as they play a big part in transforming the tone of your streaming.
The article looks at different sound effects board that are the best for discord and goes ahead to explain how to use the sound effects board on both Mac and Windows. The sound board effects allow you to transform your voice to any desired effect making it more entertaining.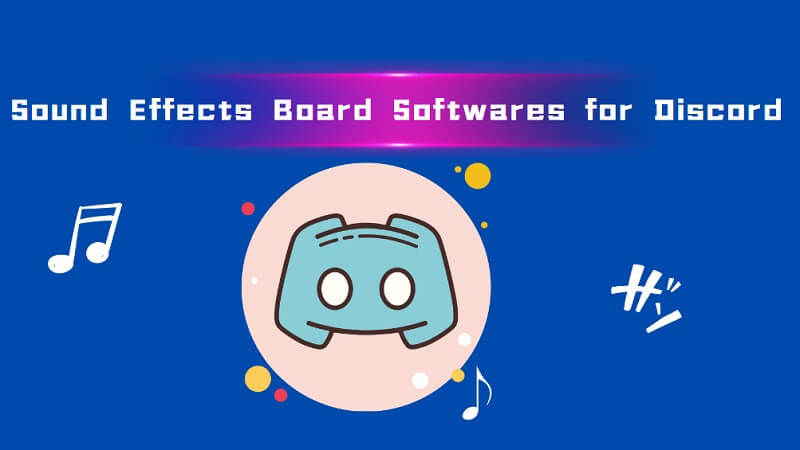 Top 5 Sound Effects Board Softwares for Discord
MagicMic is one of the best sound effect board that automatically converts the voice into the desired voice. The software contains close to all the functions of the voice changer, for example, voice customization, voice and sound effects, voice changing background sounds, and keybinds control. The sound effects on MagicMic are also very easy to use and are suitable for Windows as well as Mac.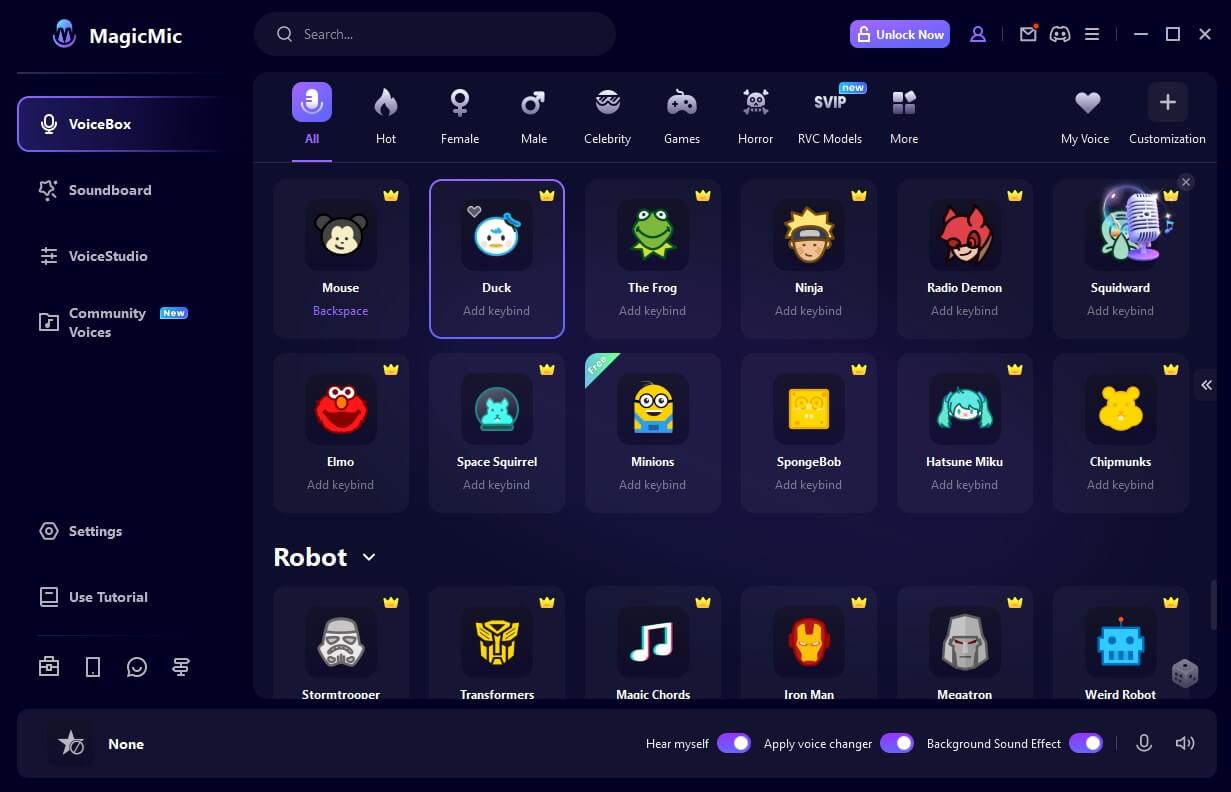 Pros of MagicMic:

Provides room for the addition of more than 500 sound effects during gaming, chatting, and live streaming

It contains up to 100 voice-changing options you can select from

The voice effects may come with background sounds to allow you to change your environment as well as convert your voice more naturally

MagicMic allows the importation of MP3/MAV audio files as your sound effects

It allows you to set keybind for both voice and sound effects to be able to play and stop them quickly when gaming or live
Cons:

MagicMic is a new product in the market

Guidance on how to operate some features is not clear enough
Pricing
The software has both a free and paid version. The paid version is available at only 12.95$ for a quarterly plan, for a year, $19.95, and $39.95 for a lifetime package.
Reviews
MagicMic has a 4.8 out of 5 stars rating and is the most recommended sound effect board for discord.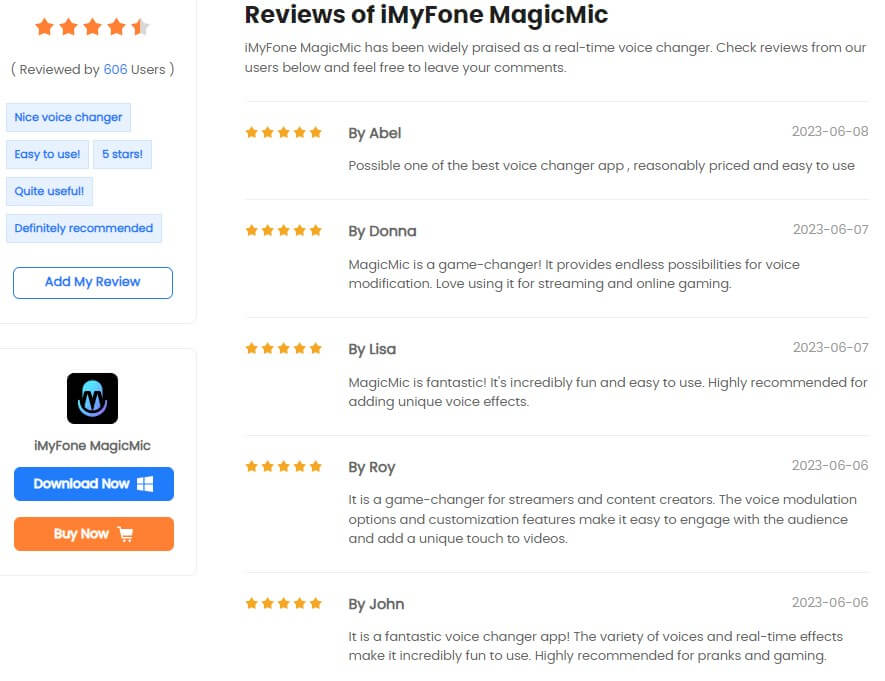 The second sound effects board that will be discussed in this article is the Voicemod. It is famous for its ability to convert voice very smoothly and in such a limited time. The software converts the user's voice into any of their desired voices; female, child, man, robotic, etc. Voicemod is very convenient for online games and live streams if you are looking to have extra fun.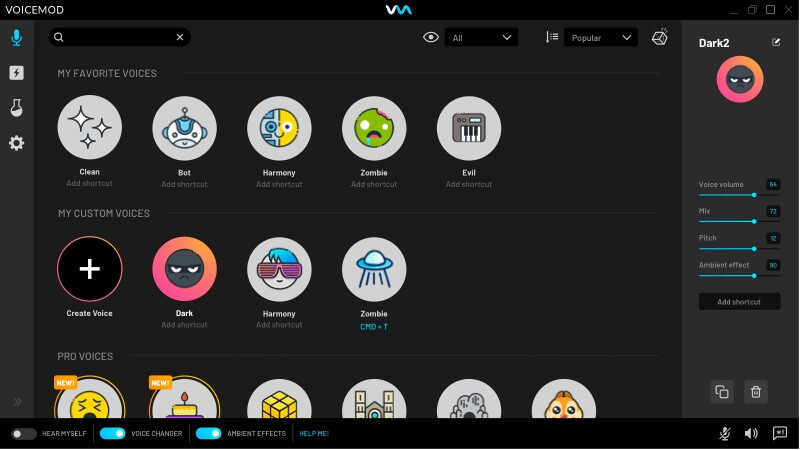 Pros:

Allows you to add many effects to your voice during a conversation

The software is user-friendly, a beginner can easily navigate their way around without needing any help

Allows you to upload your sound to the sound effects library

Works for various software, for example, Hangout and Viber
Cons:

The software forces you to install games and apps when you are using it

The software may take some time to download and install
Pricing
Like most software, it has both free trial versions and paid version. The Voicemod Pro is the paid version and costs $45 for a lifetime license.
Reviews:
The software has 3 out of 5 stars in most reviews. It is known to lag a lot of times and is also quite expensive. However, gamers love this software as it gives them good odds.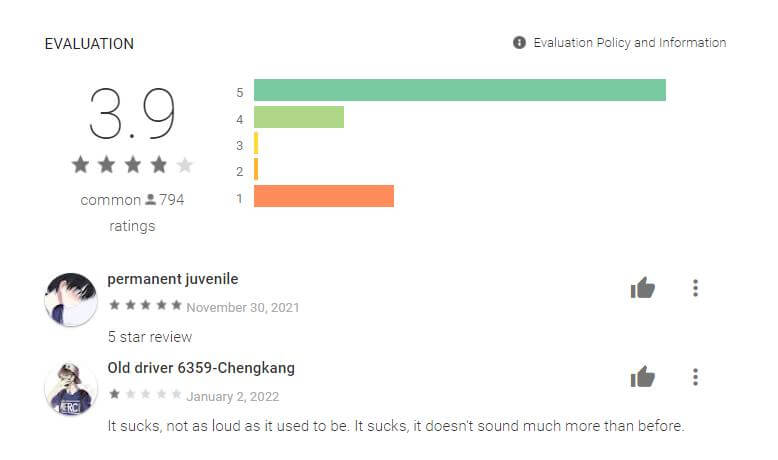 The third sound effect board software is the MorphVox Junior which is both a streamlined and free version of the MorphVox Pro. The software allows the user to change their voice to any desired voice, female, male, child, etc. Despite the quality of the voice being extremely good, the software contains built-in voices, sounds, and effects which are necessary for voice changing.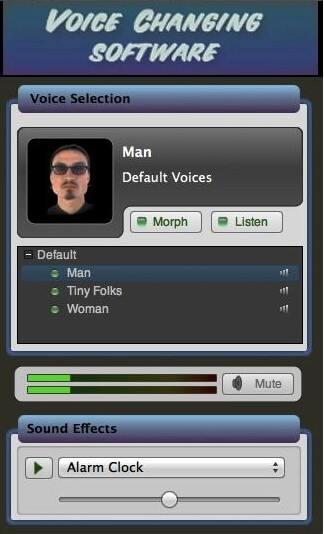 Pros:

The software provides various voice parameters to alter your voice

Allows you to perform optimal voice change effects

Contains many built-in-voices and sounds for its users
Cons:

The software is not easy to use with only 3 voice effects, one needs prior knowledge to operate it

The Mac version is better than the Windows version
Pricing
MorphVox provides a free version for its users. For consistent voice changing, there is a paid version available from$39.99
Reviews
There is no public reviews of MorphVox Changer yet
Voxal is yet another one of the best sound effects board on the market today. It is a user-friendly voice changer that allows you to instantly convert your voice during streaming, calls, gaming, and messaging. The software is a free real-time voice changer for pc and Mac users to allow them to add voice effects to their audio recordings.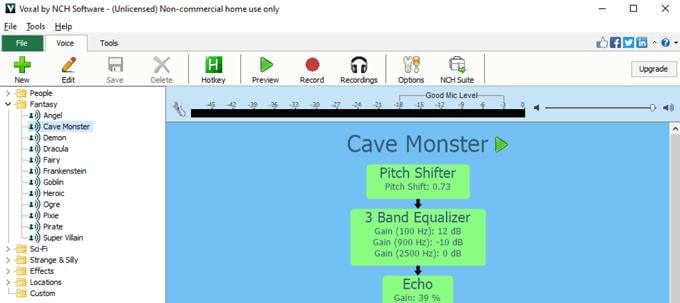 Pros:

Allows you to add effects to your voice and save the edited mode

Allows you to come up with audiobooks and set hotkeys to control voice change

Voxal sound effects board Mac provides various options to allow you to convert your voice to any form

The software allows voice conversion in real-time
Cons:

Voxal is an old fashion interface

It contains limited in-built voice and sound effects thereby providing limited voice-changing options
Pricing
Voxal commercial license costs $14.99 and is a one-time purchase, the home use-only plan cost $12.99/one-time purchase.
Reviews
Different people have different opinions concerning the Voxal sound board effect as mentioned below: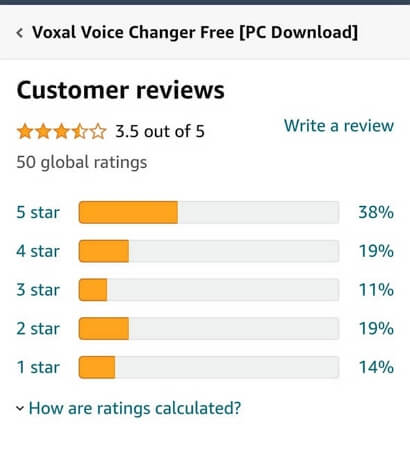 Last but not least of the best sound board effects is Clownfish. The software is easy to use and provides simple ways of converting voice from one style to another. Clownfish also allows you to use it free of charge on various platforms.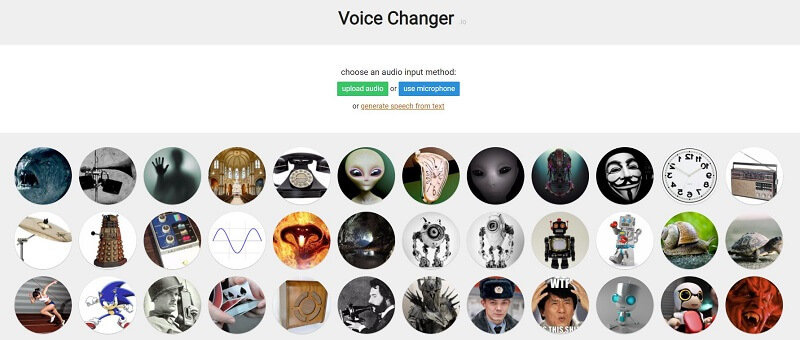 Pros:

The software contains an in-built sound player that supports audio management

Clownfish can be used as a background music player

It contains sound players and audio control features
Cons:

Clownfish only provides 14 voices for the selection

It has limited functions
Pricing
The Clownfish sound effect board is free of charge
Reviews
The Clownfish has a rating of 3 star indicating that most customers are not pleased with their purchases.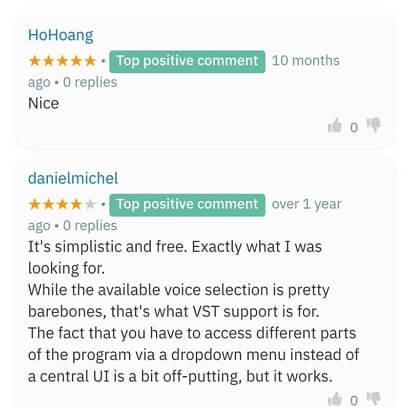 How to Use A Sound Effects Board on Discord?
Some of the best sound effects board on PC are not easy to navigate through and come up with your desired voice. The article will provide a step-by-step guideline on how to use the sound effect board and what settings suit them best.
1. How to Use A Sound Effects Board on Windows:
The procedure is super easy as outlined below:
Step 1: Complete the input and output setting on MagicMic.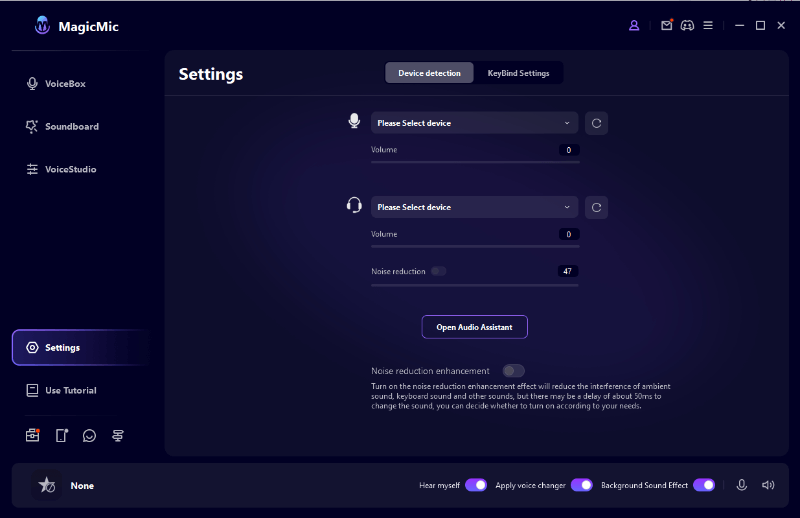 Step 2: Open discord and at the bottom right, click on the settings icon.
Step 3: Next, on the voice tab, click on the input device and change it to microphone. Remember to untick the Automatically determine input sensitivity.

Step 4: Now you can speak on the microphone while adjusting the sensitivity to your desired liking. On completion, click on Escape and there you have it. From the selection, you can now change your voice to anyone.
2.How to Use a Sound Effects Board on Mac
The procedure is almost similar to that of using the sound board effects on Windows as explained below:
Step 1: First, download MagicMic on your Mac and then launch it.
Step 2: Open discord, on the bottom left corner, there are the voice settings. Go ahead and click on it. Then head to the Voice tab and select BlackHole2ch as the input device.
Step 3: Lastly, speak on the microphone while adjusting the sensitivity to your liking, then click Escape. Now you can change your voice to anyone from the selection.
5 Funny ideas with sound effects board on Discord
Life has so many ups and downs, but you don't have to beat yourself up at every daybreak. Fun and games along the way make everything more endurable. The sound effects board on discord allows you to have fun moments with your friends who are away. Some of these funny ideas include the following:
1. Entertainment prank calls
Prank calls go a long way in bringing a smile to someone's face and is also a very good way of bonding. The sound board effects play a big part in ensuring you come up with a more believable prank as it allows you to convert your voice to any desired effect. For example, you can change your voice from male to female to disguise yourself.
2. Laugh track sound effects on live video
Laughter is highly contagious and is one of the best emotions. The laugh track sound effects allow you to spread laughter and make your jokes more interesting when on a video call with your friends.
3. Ghostface/ demon voice filters
The scary look on someone's face after you pull a scary prank on them is very funny. The demon or ghost sound effects will leave you and your friends wheezing.
4. Gaming online
When gaming online while chatting, the sound effects board Mac provides a wide selection of voice filters that make the game more fun.
5. Online learning
We all agree that physical classes are sometimes boring and very tiring. An online class with nothing fun to keep everyone entertained is no different from physical classes. However, the sound board effects allow you to switch roles and voices creating a refreshing atmosphere for both the learner and the teacher.
Conclusion
Discord continues to be widely recognized all around the world. Many sound effects board have been made specifically for streaming on Discord to provide the professional experience all streamers need.
However, MagicMic has always been ranked the highest as it provides a broad selection of sound effects and voice filters at a very affordable price. The free version is also as efficient making it a win-win for everyone. Install MagicMic today and get to enjoy a beautiful life streaming experience.
Watch Video Guide About Sound Effects Board for Discord