If you ever felt the need for better software with the best sound effects, then you should go the MagicMic. It provides rare sound effects such as "oh no sound effect" and many others. And we also provide some websites to download free oh no sound effects. Keep reading!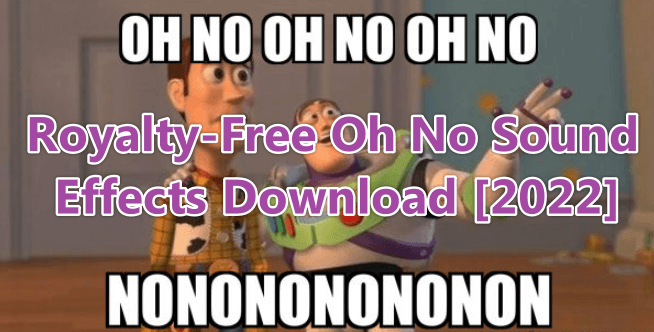 Part 1: Introducing MagicMic Voice Changer (with 200+ Sound Effects)!
iMyFone MagicMic is a real-time voice changer. Besides voice changing, there are some other promising features. For example, sound effects!
As the name suggests, MagicMic is a magical voice changer. There are 200+ sounds available in the software. These sounds are divided into different for the convenience of the customer. You can directly choose the slot you are interested in, and it will open more sound options available in that slot. Now, all you need is to click on the sound effectyou want in your video, and the computer will start producing that sound.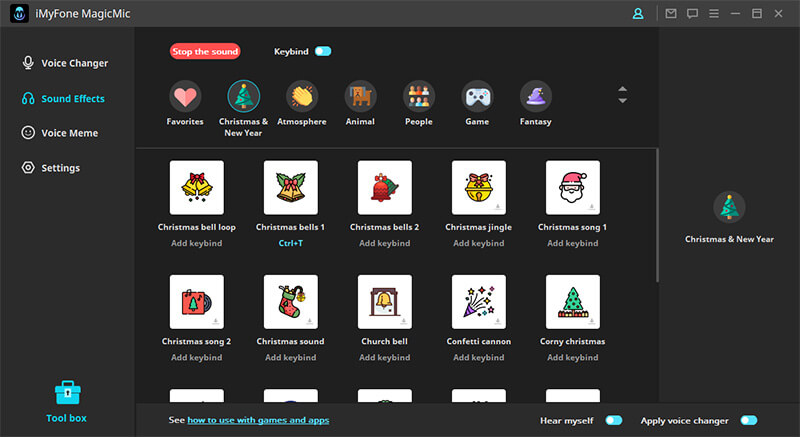 Oh no sound effect is the most popular for making meme in the meme community. You can get this amazing sounder for free if you download and install MagicMic on your PC or MacBook.
MagicMic's Sound Effects:
Following are some of the most appealing sound effects offered by MagicMic:
Oh no sound effect: The most popular and celebrated sound effect of MagicMic. Oh no, the sound effect is funny in every sense of the world. Recall the times you get disappointed due to the stupidity of any person around you. The feeling of disappointment and the realization of how someone can be this stupid. That is where you produce, oh no, the sound effect.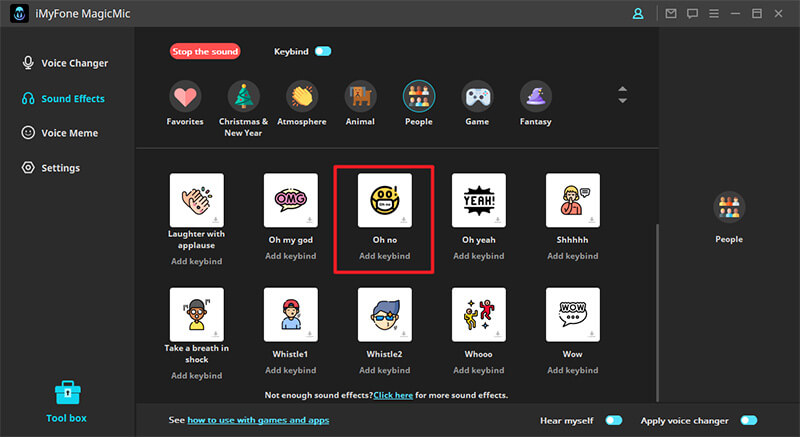 The funny nature of the sound makes it suitable for memes. That is why, oh no, sound effect memes are so much popular. If you need to bring liveliness to your meme material, this sound is for you.
Animal sound effects: Animal sound effects are another attraction point of MagicMic. There are numerous sound effects that you can choose from. It ranges from cate to dog barking. Rooster crowing sound effect if you want to tease a loved one in the morning!
Bird singing: The calm nature of the bird's voice makes it soothing for the ears. Use the filter to bring clarity and calmness to your content.
Thunder and rain: Thunder and rain are two different sound effects. MagicMic offers many other similar sound effects to fit your needs. For example, there is a thunderstorm effect.
Sea waves: Sea and its waves, so magical even reading about the scene. Yes, you can use this mesmerizing effect to add to the depths of your videos and audio.
Dramatic sound effect: Drumrolls, and there we go! Dramatic sound effects can help create the best videos with the theatrical niche. Install MagicMac now to take advantage of this free and unique sound effect.
Country atmosphere: What an excellent way to start your day! Carefully articulated sounds with all the natural elements in the countryside—soothing sound with charismatic and therapeutic nature to relax your mind and heal your soul.
Why MagicMic Voice Changer Stands Out:
Along with this vast number of sound effects, you can enjoy the additional benefits of a voice changer. There are more than 30 voice-changing effects are available. You can use these effects to change your voice during online streaming.

The interface of the app is simple. You need not be a Pro to use it. All you need is the basic knowledge. In fact, if you know how to click on the items of your choice, you can use MagicMic. It is as simple as that.
Part 2: Best Sites to Download Royalty-Free Oh No Sound Effects
If you are looking for other sources to download Oh No Sound Effect, we will recommend the following websites. Let's have a look!
1. Storyblocks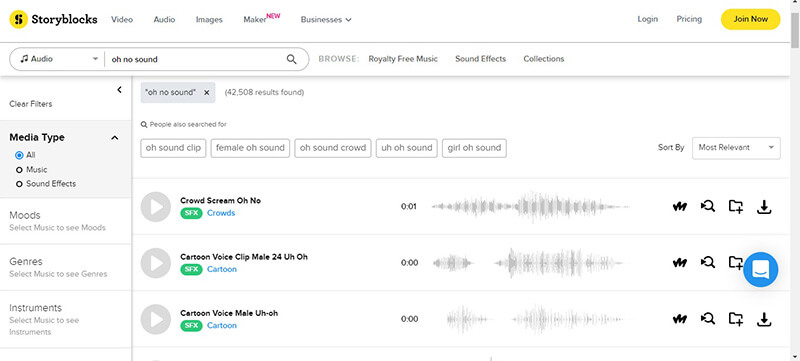 You can easily download sound effects from this website. It is easy to use, and it offers various options. For example, you can create a folder for sound effects. Then you can add sound effects of your liking to it for future use. The website is totally free. If you like their oh no sound effect, you can make your account on the website to save your sounds.
Storyblocks also provides you with an option to download the sound effects directly!
2. Zapsplat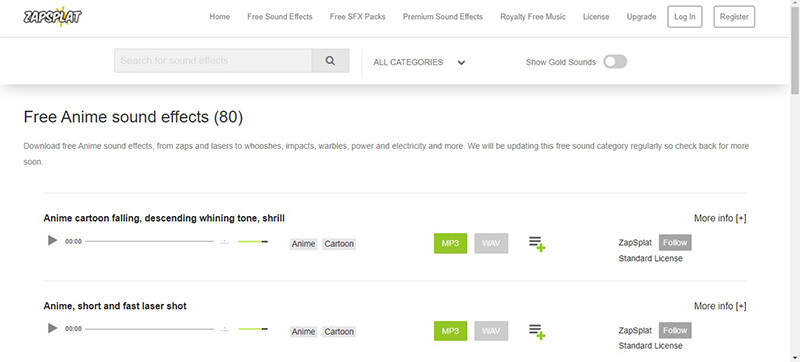 Zapsplat offers you to listen to the sound effect you are looking for. If it works for you, then download it right away. You can find oh no sound effect free here. Besides that, you can find hundreds of other fantastic sound effects too.
You can download sound effects in two different formats, i.e., MP3 and WAV.
3. Mobcup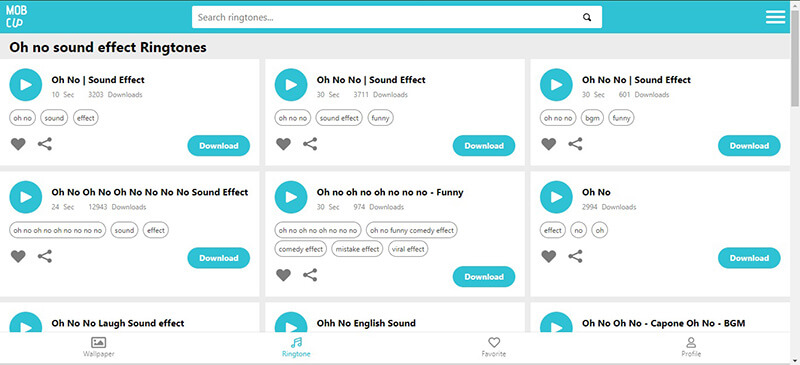 If you are looking for dozens of Oh No Sound Effect, Mobcup should be your choice!
An amazingly long list of the same sound effect with different nature is absolutely what a sound effect enthusiast wants. The website offers you to play, listen and download sound effects. It is entirely free. You can hear and download any good impact you want to.
4. Audiojungle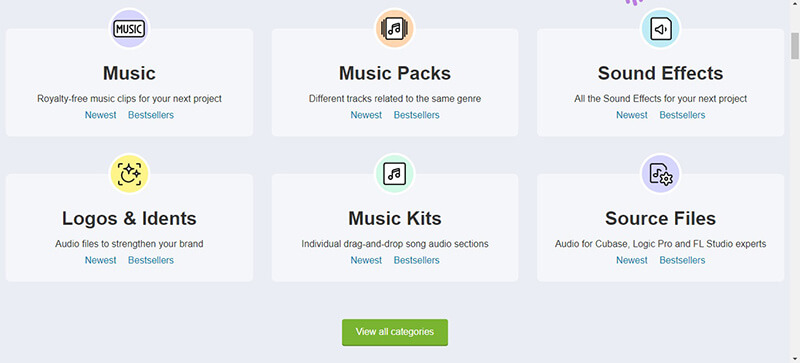 Audiojungle brought a complete package. You can find anything on this site, from music packs to sound effects. However, we are here to talk about oh no sound effect, a prime feature of the website.
Choose a genre or find the sound effect by name you choose!You can play the sound effect and check the quality. Add the sound effects in your favorites by hitting the heart present at the corner.
5. Pixabay
Don't let this opportunity slip from your hands. Visit Pixabay today and enjoy the vast range of sound effects, especially oh no sound effect-free.
The website has a powerful Artificial Intelligence system that governs the operation of the entire platform. That is why, no need to find your favorite sound effects and scroll pages. Just write the name of the excellent product in the search bar given on the top of the Home Page, and the AI system will direct you towards the sound.
6. My instants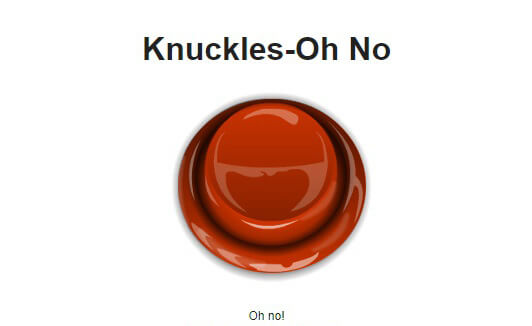 My instant is a good website with a new outlook. It is pretty interesting how the designer chooses button and their color.
However, are an incredible range of oh no sound effects viable for memes. Click on the link to share the sound on different social media platforms. Click on the red button and listen to the sound. If you like it, you can directly download it from the website. The sharing option is available for all the effects. You can also add the sounds of your choice to your favorite.
7. Soundsnap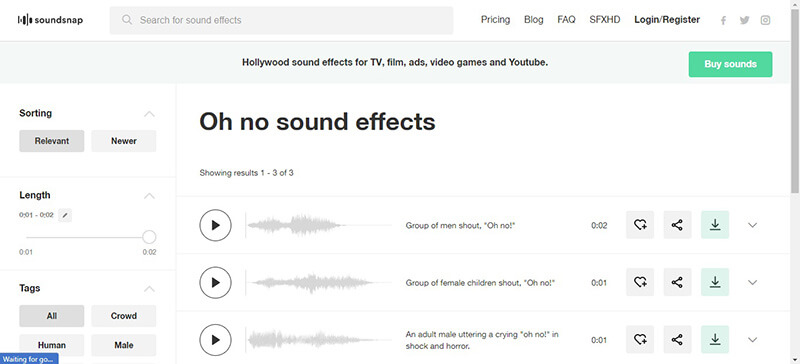 Last but not least, Soundsnap is a website for oh no sound effects. Click on the sound that appears. Listen to it and download it if you like it or add it to share for future reference.
The oh, no sound effect meme sounds are available. Many sound effects claim to be the best sound effect. However, Soundsnap stands them out because of its user-friendly interface and attractive outlook. Besides these features, no doubt, dozens are sound effects available; find them when you like!
Conclusion
There are not many great choices to select from an offline sound effect. MagicMic is the best option available right now. The consistency and hard work of the team made this huge achievement possible.
iMyfone MagicMic provides you with the best sound effects offline. You can listen to oh no sound effects directly from your computer speakers. Download MagicMic now and be a part of our incredible journey of the best sound effects in the world.