There are plenty of call voice changers in the market that are specifically designed for prank calls or voice modification. But, not each one of them is as efficient as you want it to be. So much so that some of them even make your phone and computer lag.
So, we have brought the 5 best phone call voice changer, that could offer you multiple options for voice changing and are known for their features and efficiency. Except voice changer app during call,we also recommend software-iMyFone MagicMic voice changer.So, let's get straight to it.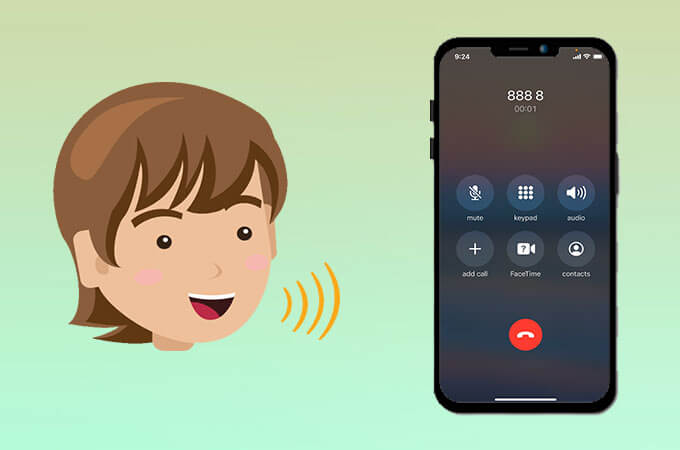 Part 1: Top 5 Voice Changer for Phone Calls
Tips
Looking for a powerful voice changer for phone calls? Discover the top 5 options here. But if you're interested in a call voice changer for PC, jump to the Part2 for an exciting solution!
Funcall is a phone call voice changer app that you can use while making phone calls. You can also change your number and voice with this software, and it offers a variety of voices. Moreover, using this app is very easy and hassle-free as you just need to select the country and click on the voice you want.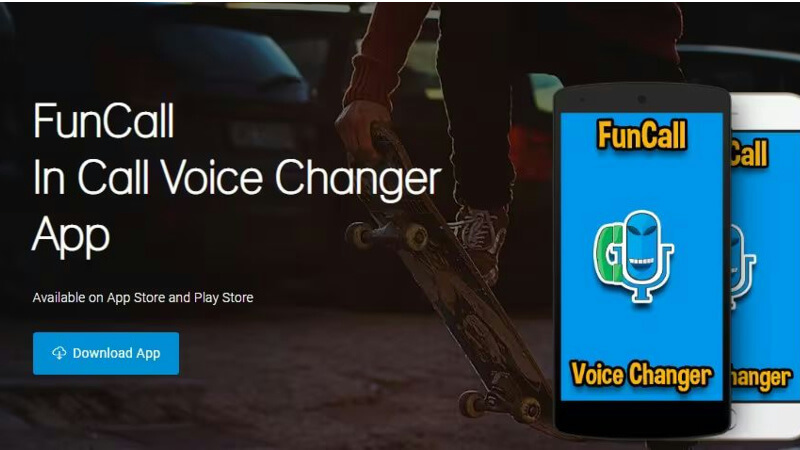 On the other hand, your friend will never have an idea that it is you. This app is perfect for prank calls or for concealing your identity. You also get a whole lot of funny voices along with gifts that are announced on the site.
OS: Android/ios
Features:
Easy to use

Offers free gifts

It does not take up a lot of space

Offers good quality of voices
Limitations:

Not suitable for Windows and Mac

The number of voices could be increased
It is yet another voice changer for phone calls that offers you interesting voices of your favorite characters and animals. The interface of this app is effortless, and even beginners could use it along with the high-quality sounds that are perfect for every prank call.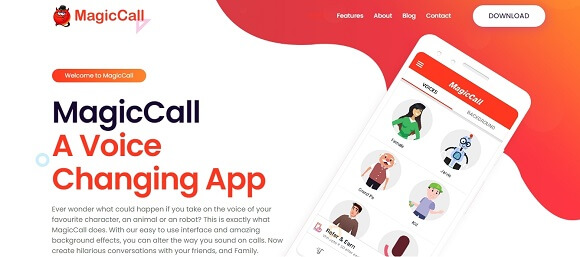 You can change your voice on a live call with MagicCall, and you also get to test each voice before going for a voice call because the app is very user-friendly. While on call, you can also play some background effects when talking in your real life, like a birthday song or the sound of rain.
OS: Android/ios
Features:
Can be added in live calls

Hassle-free and beginner-friendly interface

Offers background sound effects

Voice can be tested before actually making a call
Limitations:

It is not free

Not suitable for PC
This app offers multiple sound effects to choose from that could make your calls even more interesting and hilarious. You can also add the funniest sound effects with the use of this app, and it has more than 10,000,000 downloads.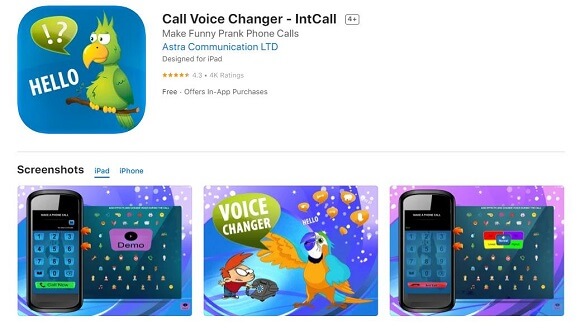 You can change your voice in real-time with this call voice changer app, and it also has newer updates that are even more interesting.
OS: Android/ios/Mac
Features:
Specifically designed to make calls

Works with four different operating systems

It is totally free

Perfect for prank calls
Limitations:

Does not change the number while making a call

It might cause some lagging
The Call Voice Changer Allogag voice changer is also a very interesting app because it offers you different sound effects and a background sound. You can also record your call or just hide your phone number with this app.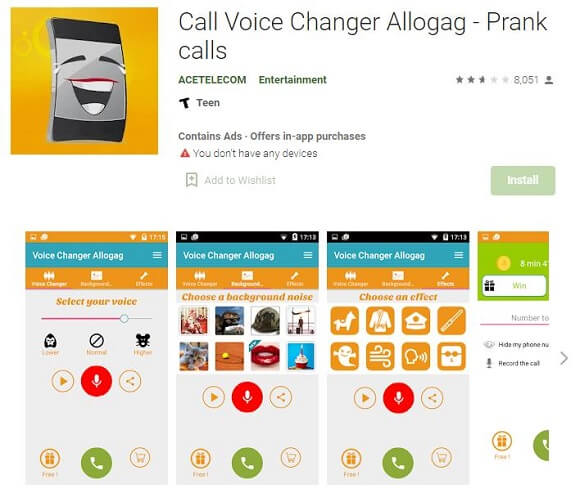 You just need to click on any voice, and it will be added to your live call, which makes it really easy and hassle-free to use.
OS: Android/ios
Features:
Allows to change voice in real-time

Offers voice recording features

You can hide your number too

Features a big library of sound effects
Limitations:

It is not completely free

The quality of voice effects could be improved
Voice changer effects could be used to make calls while adding different voices and voice effects during the call. You also get to record the call, and even though the effects offered are not countless, they are of high quality.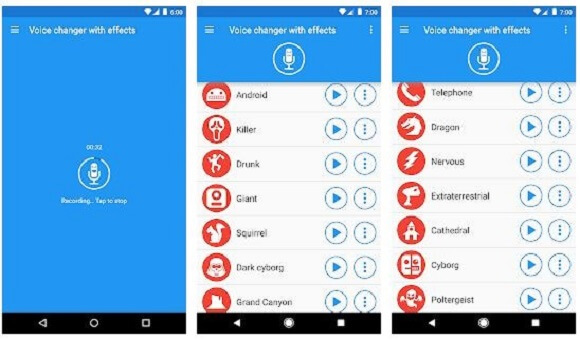 All the voices are perfect to be used professionally and for pranking your friends without worrying about lagging, which makes it the best voice changer for phone calls.
OS: Android
Features:
Perfect for beginners

Offers real-time voice changing

Records calls

All the voice effects are of good quality
Limitations:

The number of voice effects is very limited

Some voices sound very similar
Part 2: The Best Voice Changer for Windows and Mac
You might be wondering that most of the above-given apps are for either iPhone or Android but what if you need software for Windows and Mac? Well, don't worry because we've got you covered with MagicMic.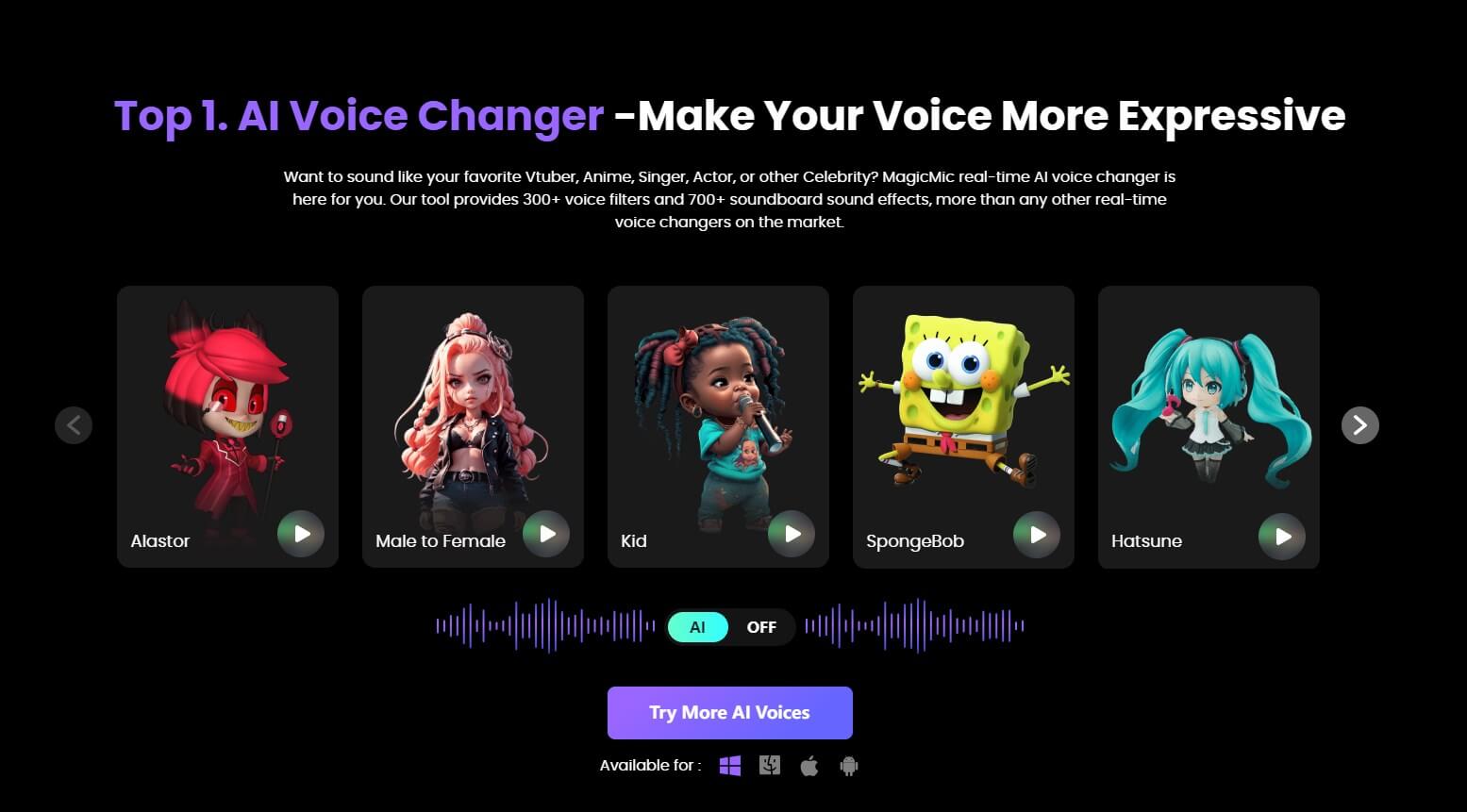 MagicMic is a real-time voice changer that you can add to your live streaming and voice or video calls. You can also use this voice changer app during call, which is beyond perfect. It is an absolute fan favorite for very obvious reasons, and even though the software is paid, it is really worth it.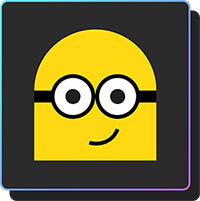 OS: Mac and Windows
Features:
Offers more than 600+ voice effects and filters.

Voices can be added directly to games or other apps, such as Twitch, Skype, Whatsapp, Discord and more.

All the voice effects are of great quality.

It does not lag at all because of its efficiency in managing storage and not putting a lot of burden on your PC.

It supports multiple chatting and gaming platforms.
Excellent Functions:
It offers import of voice effects directly to the software

You can control the voice effects with hotkeys

Sound effects are added consistently and weekly

Customization of voice is also available with voice studio
Watch This Video to Know More About MagicMic Call Voice Changer
Part 3: FAQs About Call Voice Changer
What is a call voice changer?
A call voice changer is a software or device that modifies the user's voice during phone calls.
Can I use a call voice changer on any phone?
The compatibility of call voice changers varies. Some work with specific phone models or operating systems, while others are more versatile.
What are some fun and creative ways to use a call voice changer?
Call voice changers can be used creatively for entertainment purposes, such as prank calls, voice acting, or adding effects to conversations.
Conclusion
So, we hope that you have found your perfect phone call voice changer and you gotta be ready for all the prank calls you are about to make. Just make sure that you pick an app or software that works flawlessly and does not make your device lag or lower its speed.
For Mac and Windows, we would highly recommend you to use MagicMic because it has been tried by thousands of people and is the most reliable voice changer for phone calls you will find in the market. Give it a go, and you won't regret your decision for sure.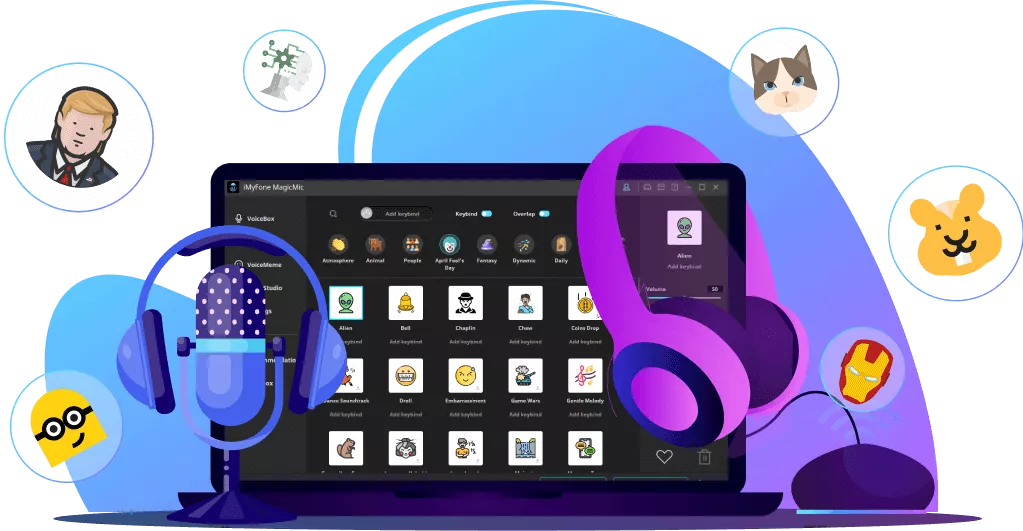 125+ Voice effects for one-click voice changing in real-time.
Huge library with 400+ Voice Effects and 150+ Voice Memes.
Sound emulator in games, live, chatting, online classes, and more.
Voice recording and audio voice changing is supported.
Voice studio lets you create any voice you like.