Discover the incredible world of Jimin's voice with the Jimin AI Voice Changer. In this article, we will explore how you can generate Jimin's captivating vocal style using the MagicMic AI Voice Changer.
Get ready to immerse yourself in the mesmerizing sound of Jimin and elevate your audio creations to new heights.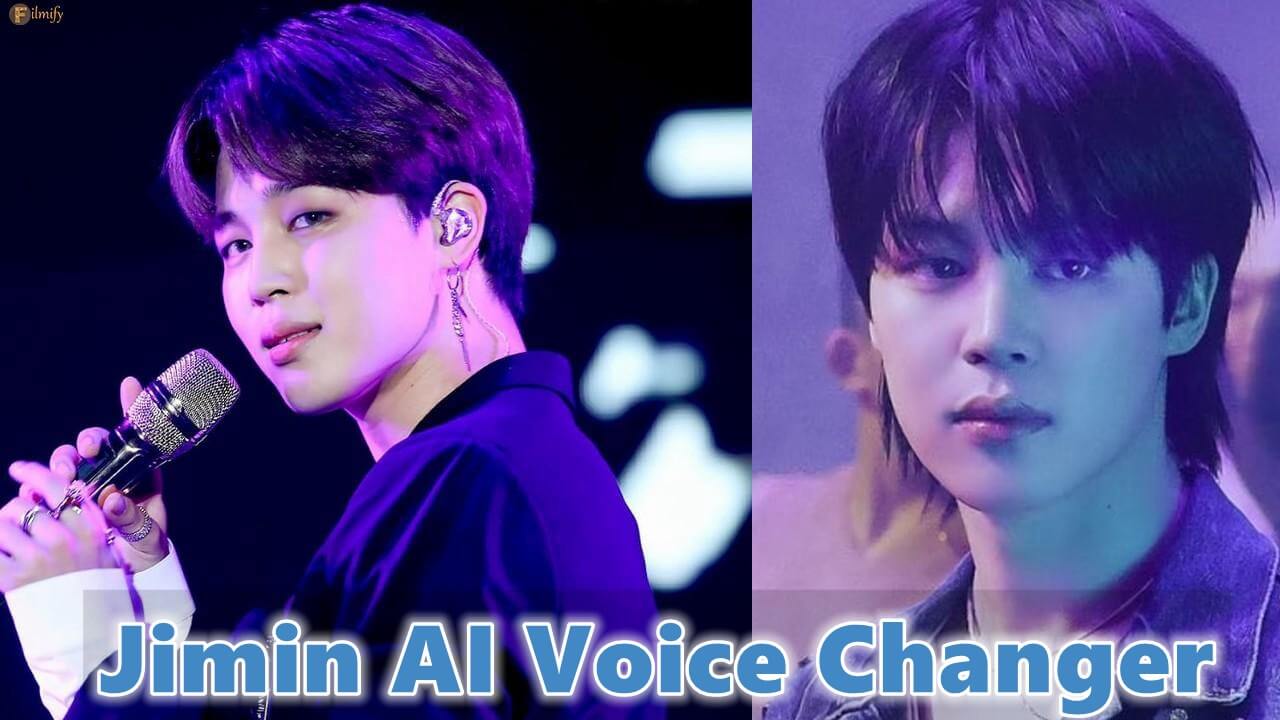 Part 1: Who is Jimin?
Jimin, born on October 13, 1995, is a renowned South Korean singer and dancer. He rose to prominence as a member of the boy band BTS, signed under Big Hit Entertainment in 2013. Jimin's solo releases, including "Lie" (2016), "Serendipity" (2017), and "Filter" (2020), achieved significant success on South Korea's Gaon Digital Chart.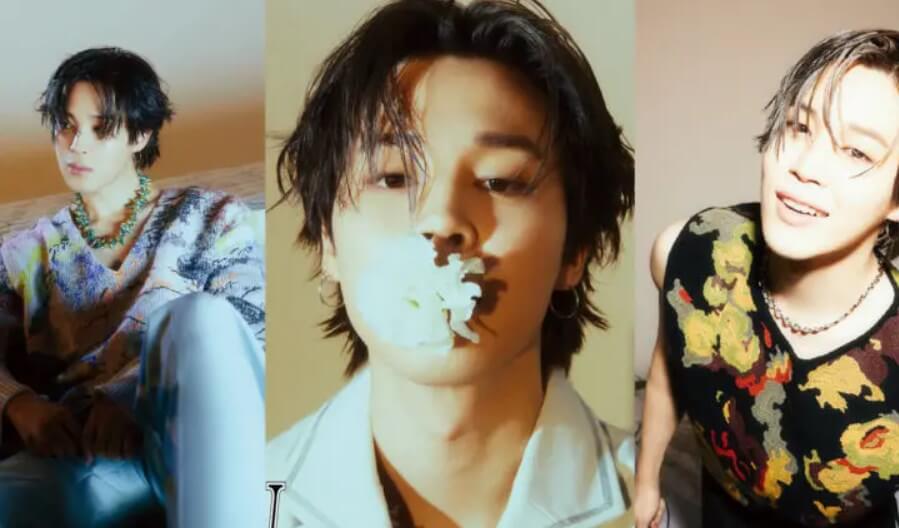 In 2018, he co-wrote and released his first credited solo track, "Promise." Notably, Jimin collaborated with Ha Sung-woon on the duet "With You" for the Our Blues drama soundtrack in 2022. His debut solo album, Face (2023), soared to number one in South Korea and Japan, and reached the second position in the United States. Its second single, "Like Crazy," even topped the US Billboard Hot 100 chart. Jimin's achievements include being the highest-charting Korean solo artist on the Billboard 200 and the first to secure a Hot 100 number one hit.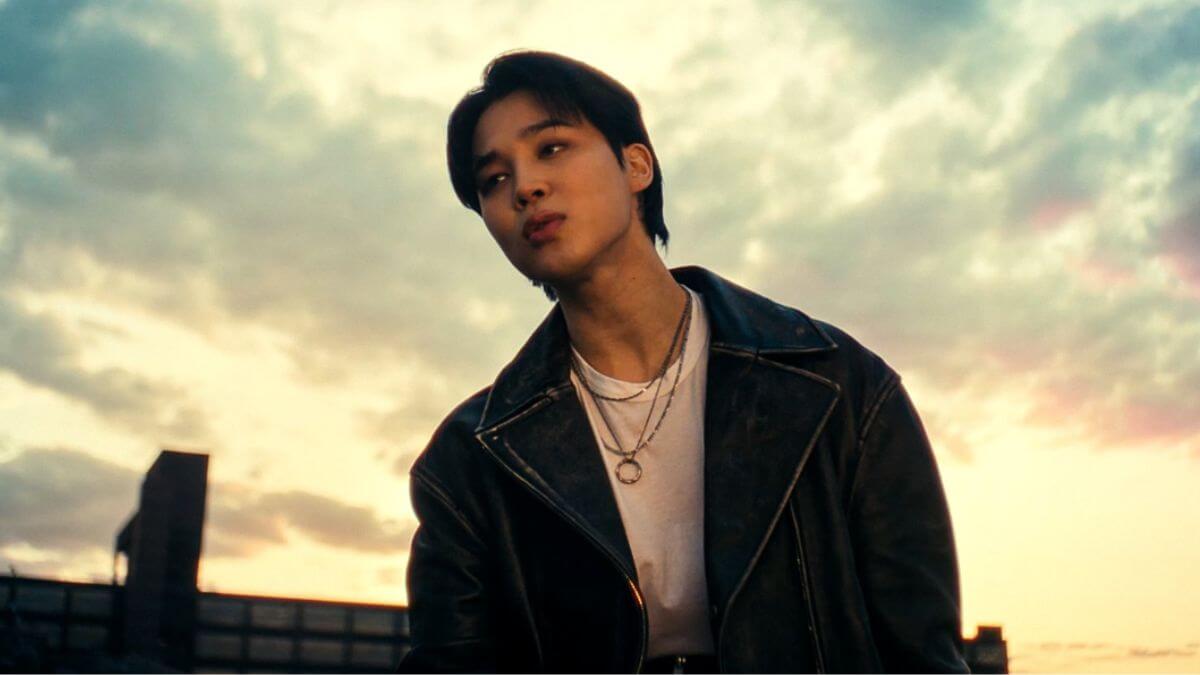 Part 2: Change Your Voice to Sound Like BTS Jimin Voice ! Try it Today!
Unleash the boundless potential of Jimin's voice with MagicMic. Turn your voice into the captivating Jimin BTS sound using the Jimin Voice Changer. This incredible tool allows you to create customized Jimin BTS voices for voice-overs, videos, TikTok content, and live conversations.
Immerse yourself in the real-time magic of the MagicMic BTS Jimin AI voice changer and achieve the authentic Jimin AI voice experience.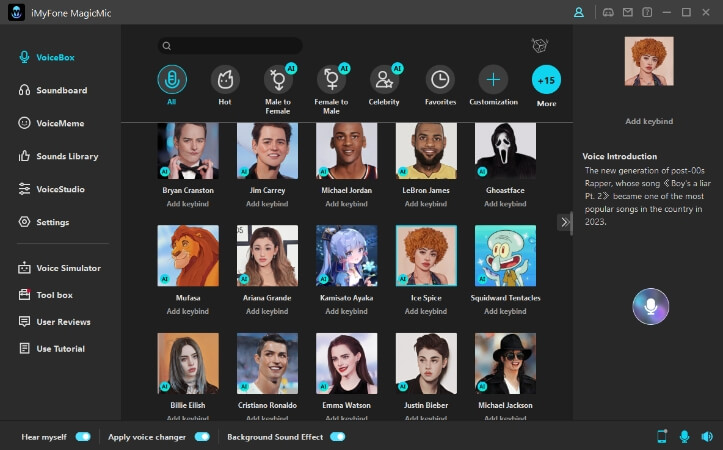 Key features of MagicMic BTS Jimin AI voice changer
Choose from over 225 captivating voice filters, including popular artists like Jimin,Blackpink Lisa, Taylor Swift, Katy Perry, and Britney Spears, for instant voice transformations and fun pranks.

Experience the newly added AI voice cloning function that accurately replicates the Jimin AI voice.

Record or upload audio files to apply effects and enhance your voice.

Enjoy the user-friendly sound customization keyboard for effortless customization.

Easily sync the voice-changing application with popular online games and chat apps like Zoom and Discord.

Mimic celebrities such as Joe Biden, Donald Trump, Taylor Swift, and Ariana Grande.

Compatible with Windows and Mac operating systems.

Use the BTS Jimin effect in real-time across various applications and platforms, including voice chat, streaming, and video editing tools.
How to get Jimin BTS AI Voice by using MagicMic Voice Changer?
Step 1: Download and Launch
Download and install MagicMic software. Open the app and log in with your email.
Step 2: Configure Input and Program Settings
Customize settings: choose your microphone as input, enable "Apply Voice Changer" and "Hear myself" options.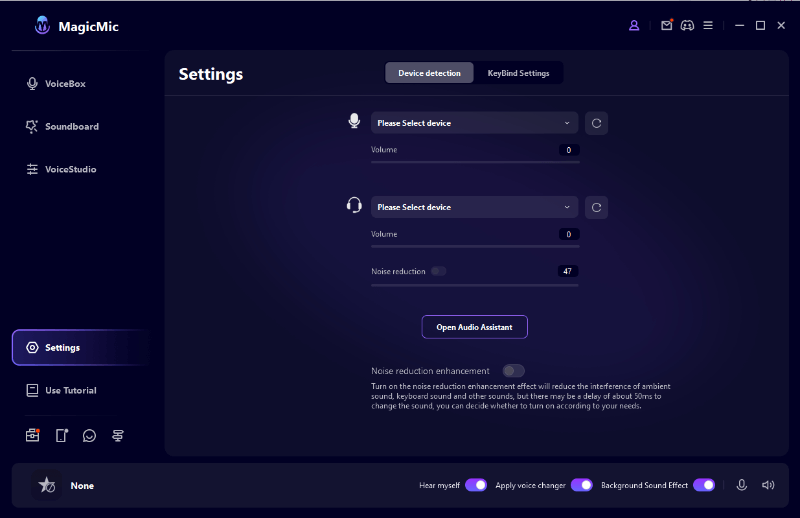 Step 3: Select the MagicMic Virtual Audio Device
Select "Microphone (Voice Changer Virtual Audio Device)" as input in the desired application for voice modification.
Step 4: Choose Voice and Sound Effects
Explore voice effects: find "Jimin" or preferred effects in MagicMic. Assign them to keybinds if desired.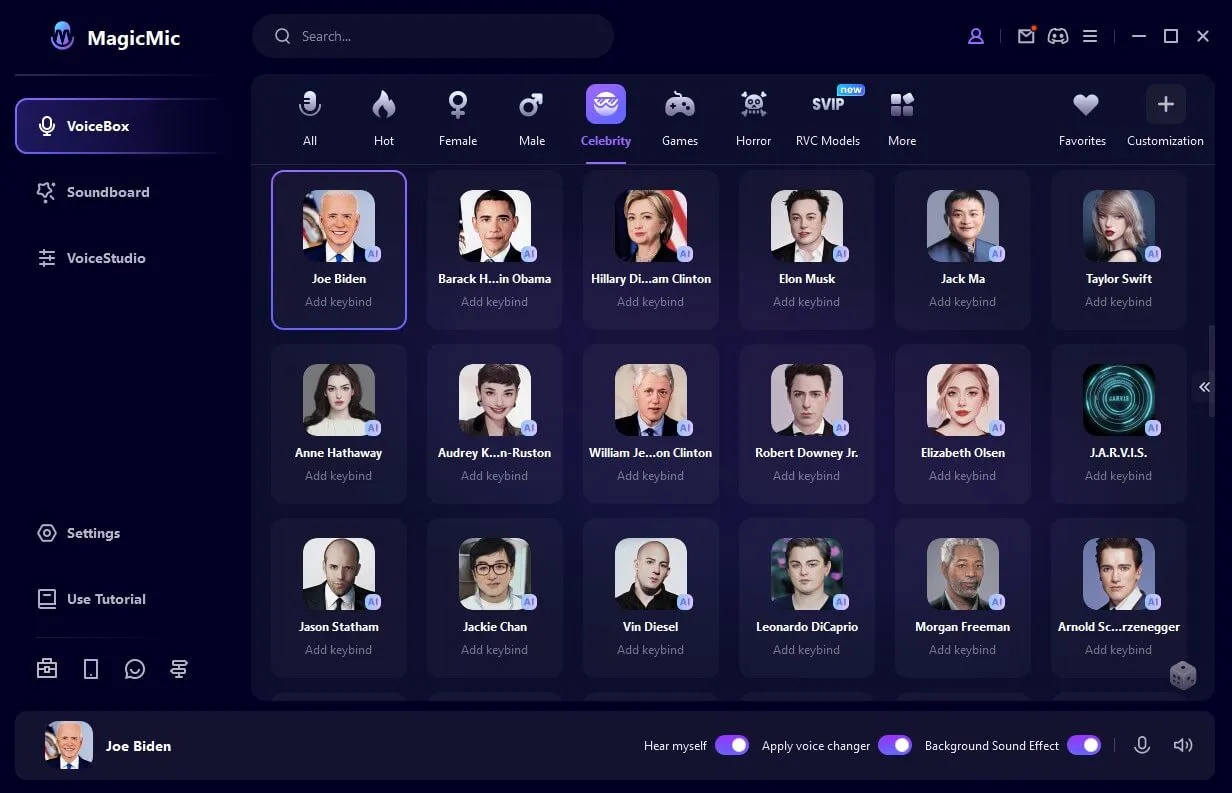 Video Guide Below About MagicMic Jimin BTS AI Voice Changer:
Part 3: FAQs about BTS Jimin AI Voice
1. What is BTS Jimin AI voice changer?
Unleash your creativity with MagicMic, the ultimate AI voice changer designed for BTS Jimin fans, YouTubers, and vloggers.
With its intuitive interface and vast range of effects, MagicMic enables you to effortlessly create captivating voiceovers, making it an essential tool for your creative endeavors.
2. How old is jimin and how tall is jimin?
Jimin is currently 27 years old, born on October 13, 1995.Jimin stands at a height of 5 feet 9 inches (5' 9").
3. What are some of Jimin's top songs?
Jimin has delivered exceptional performances in several hit songs, including "Like Crazy," "With You," "Set Me Free Pt.2," "VIBE," "Angel Pt. 1," "Face-off," "Promise," and "Alone." These tracks showcase his talent and artistry as a singer.
4. How many tattoos does BTS' Jimin have and what are they?
Jimin currently has six tattoos. These include the words "Nevermind," the number "13," "Young Forever," the number "7," "Youth," and a depiction of the phases of the moon. Each tattoo holds its own significance and adds to Jimin's unique style and personality.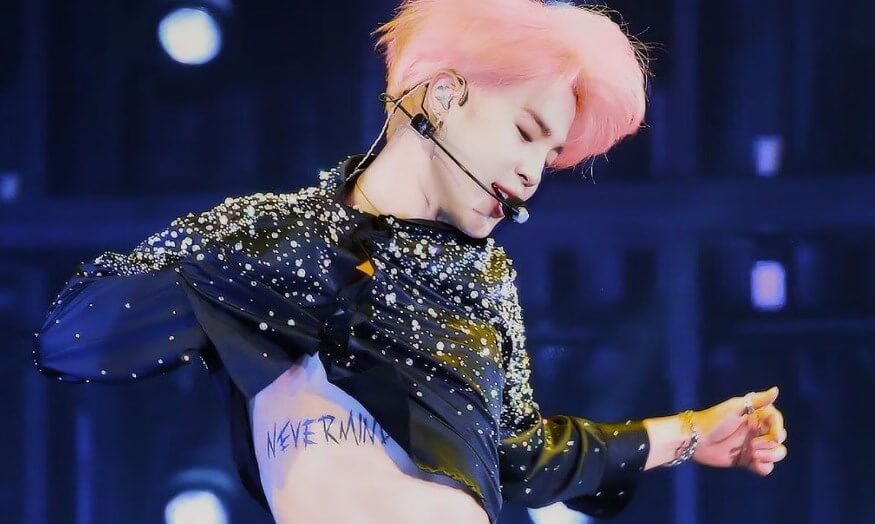 Final words
In summary, the BTS Jimin AI voice generator and voice changer revolutionize the creation of personalized and lifelike BTS Jimin AI voices. With MagicMic, dedicated fans can immerse themselves in the ultimate BTS Jimin AI Voice Changer, ideal for gaming, streaming, or phone call pranks. Elevate your digital content with this exceptional tool and bring a distinctive flair to your creations.Try it out today!(use MagicMic)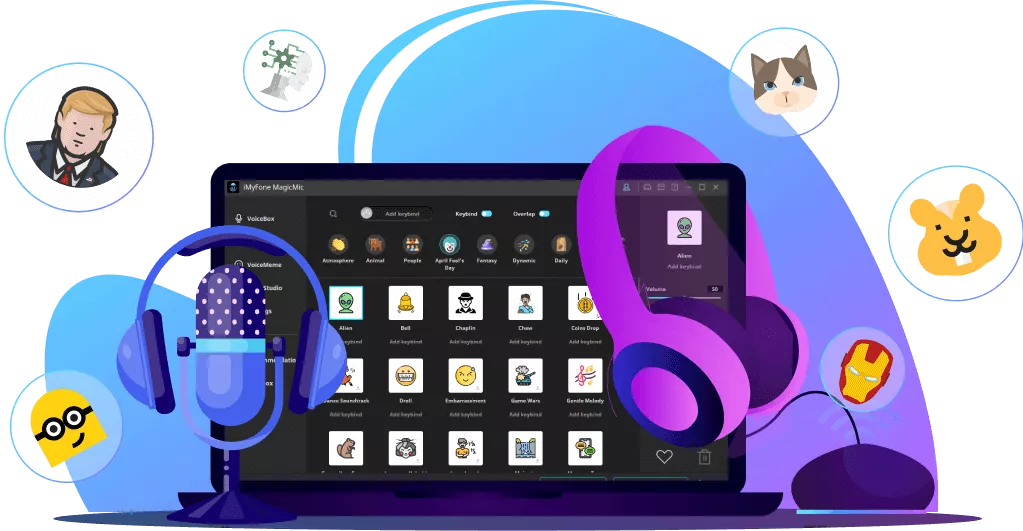 225+ Voice effects for one-click voice changing in real-time.
Huge library with 600+ Voice Effects and 200+ Voice Memes.
Sound emulator in games, live, chatting, online classes, and more.
Voice recording and audio voice changing is supported.
Voice studio lets you create any voice you like.