Experience the magic of Elio's iconic voice with the Elio Voice Changer. Whether you're a content creator, gamer, or fan, elevate your videos and livestreams with the electrifying energy of Elio's voice.
Unlock the ultimate tool to add a unique twist to your communications and captivate your audience. Explore the world of Pixar and embrace the power of Elio Voice Changer for an unforgettable audio experience.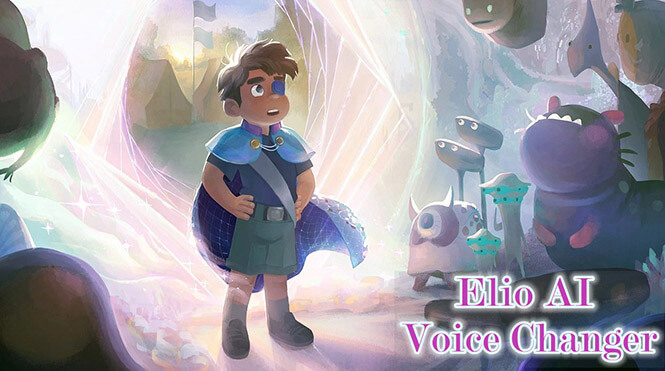 Part 1: Who is Elio?
Elio Solis is the 11-year-old protagonist of the highly anticipated Disney/Pixar animated film, "Elio," set to release in 2024. In this captivating adventure, Elio embarks on an extraordinary journey that takes him beyond the confines of Earth and into the vastness of the galaxy. Accidentally mistaken as the intergalactic ambassador of planet Earth, Elio's destiny becomes intertwined with the fate of the universe.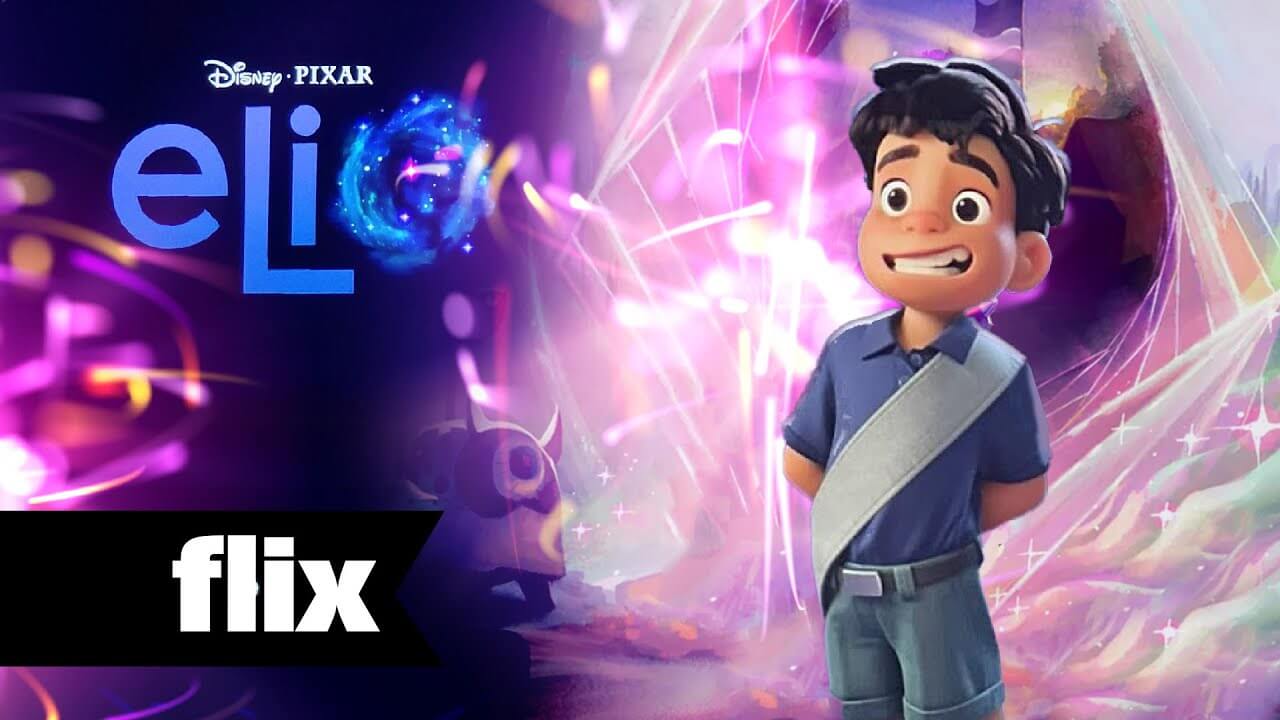 Director Adrian Molina explains that Elio, a young boy who faces challenges fitting in on Earth, unexpectedly becomes our planet's ambassador to the rest of the universe. The crux of the story lies in Elio's journey to overcome self-doubt and show the universe that being true to oneself, even if it feels different, is an essential part of being human. The future of Earth rests on Elio's ability to embrace his uniqueness and prove that individuality transcends boundaries, even in the vastness of space.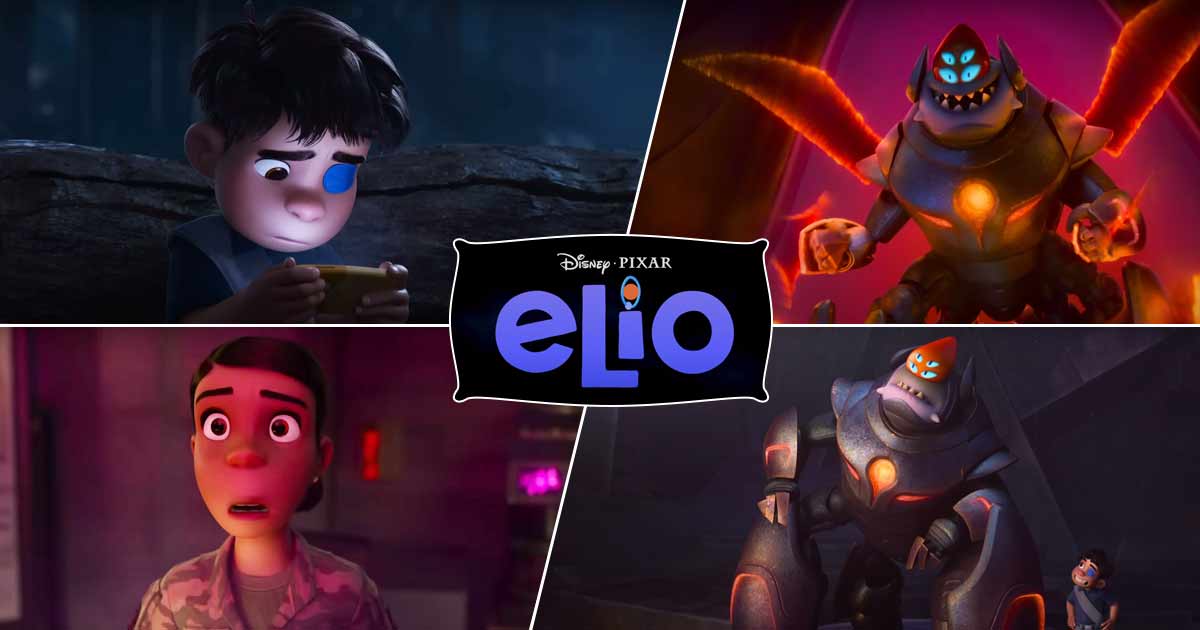 Part 2: Elio Voice Actor - Who Voices Elio?
Yonas Ascunsion Kibreab, an American actor and voice actor, will lend his voice to Elio Solis in the animated film "Elio." Known for his roles in popular shows like Silicon Valley and Raven's Home, as well as his voice work in Star Wars and other Disney projects, Yonas brings his talent and versatility to bring Elio's character to life.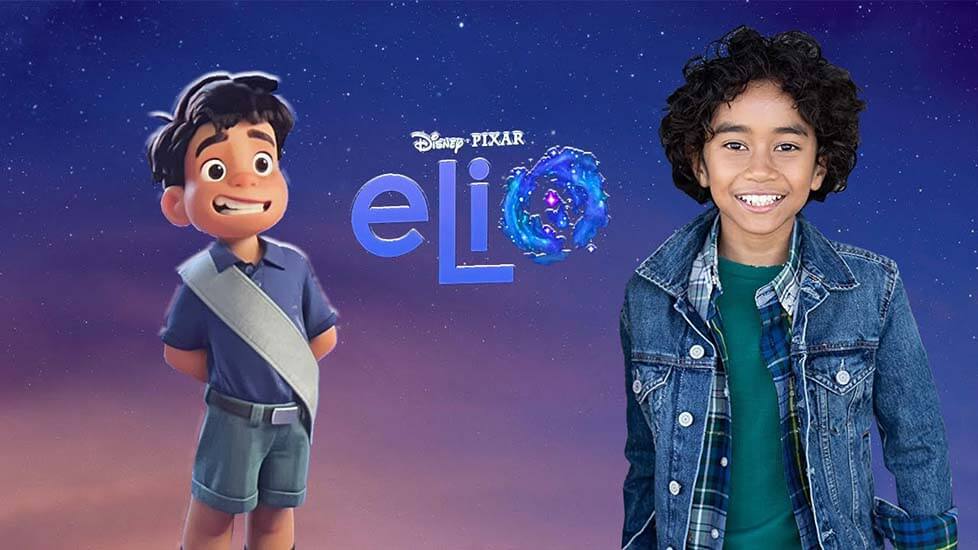 Part 3: How to Generate Elio AI Voice with MagicMic AI Voice Changer?
MagicMic, the leading real-time AI voice changer, offers seamless voice modification for voice and video calls, streaming, and content creation. Transform your voice into the distinctive Elio voice effortlessly with MagicMic's innovative technology. Explore the power of Elio AI Voice with MagicMic.
How to Use MagicMic Elio Voice Changer?
Step1: Download MagicMic and follow the installation instructions.
Step2:Select your main microphone as the input device. Enable "Apply Voice Changer" and "Hear Myself" options. In your desired application, choose "Microphone (Voice Changer Virtual Audio Device)" as the input device. Get ready to enjoy your transformed voice with MagicMic's powerful voice changer capabilities.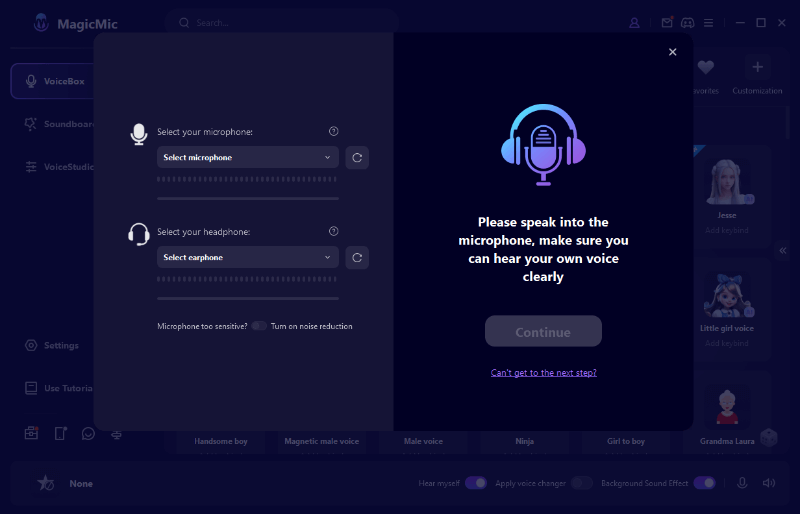 Step3: Choose from a wide variety of voice options within MagicMic.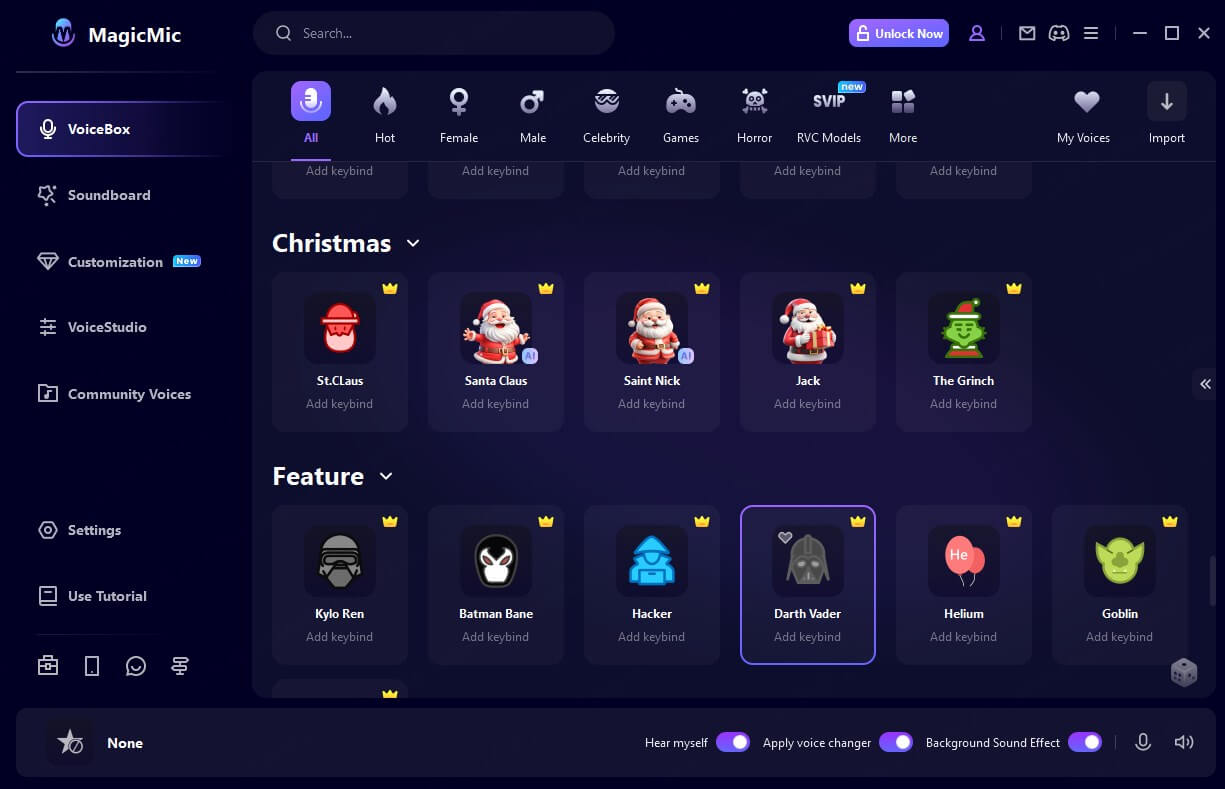 Step4: You can also customize the Elio sound effect or other voice by the step below.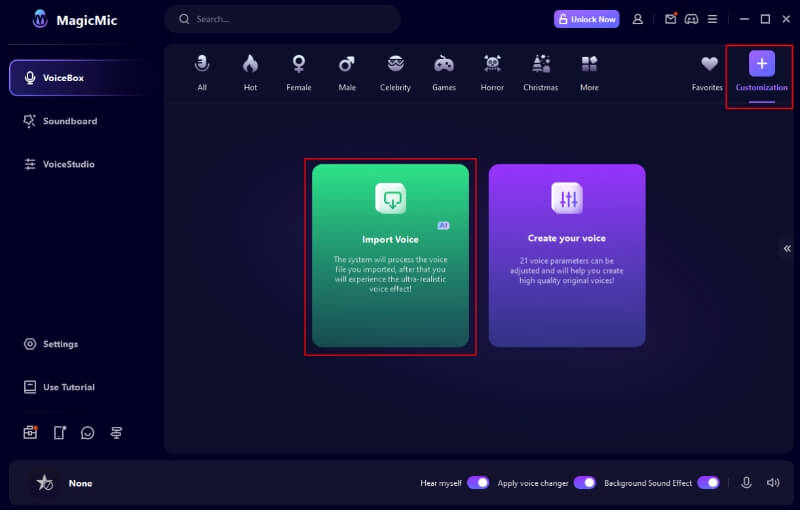 Features about MagicMic Elio Voice Changer :
It provides 225+ voice filters, 600+soundboard, 200+ voice memes, including Elio,Mandalorian, Darth Vader, Yoda, Kylo Ren, Luke Skywalker and more.

It provides a real-time voice changer, enabling you to instantly transform your voice into that of filtersor other Pixar characters.

You can customize the Elio sound effects or other iconic Pixar character voices, adding a personalized touch to your voice modulation.

It offers a user-friendly interface and simple setup process, making it easy for you to start using the Elio voice effects right away.

Enjoy seamless compatibility with popular communication platforms like Discord, Skype, VRChat, and more, allowing you to use Elio voice effects across your favorite applications.

You can apply voice effects in real-time during live streams, gaming sessions, or online chats, adding an immersive and entertaining element to your interactions.
Watch Video Guide About MagicMic Mandalorian Voice Changer
Voicemod is a real-time voice processing software that boosts entertainment and creativity. With a range of voice filters and effects, users can transform their voice into Elio, robots, monsters, animals, aliens, and more. Perfect for gaming, communication, and recording.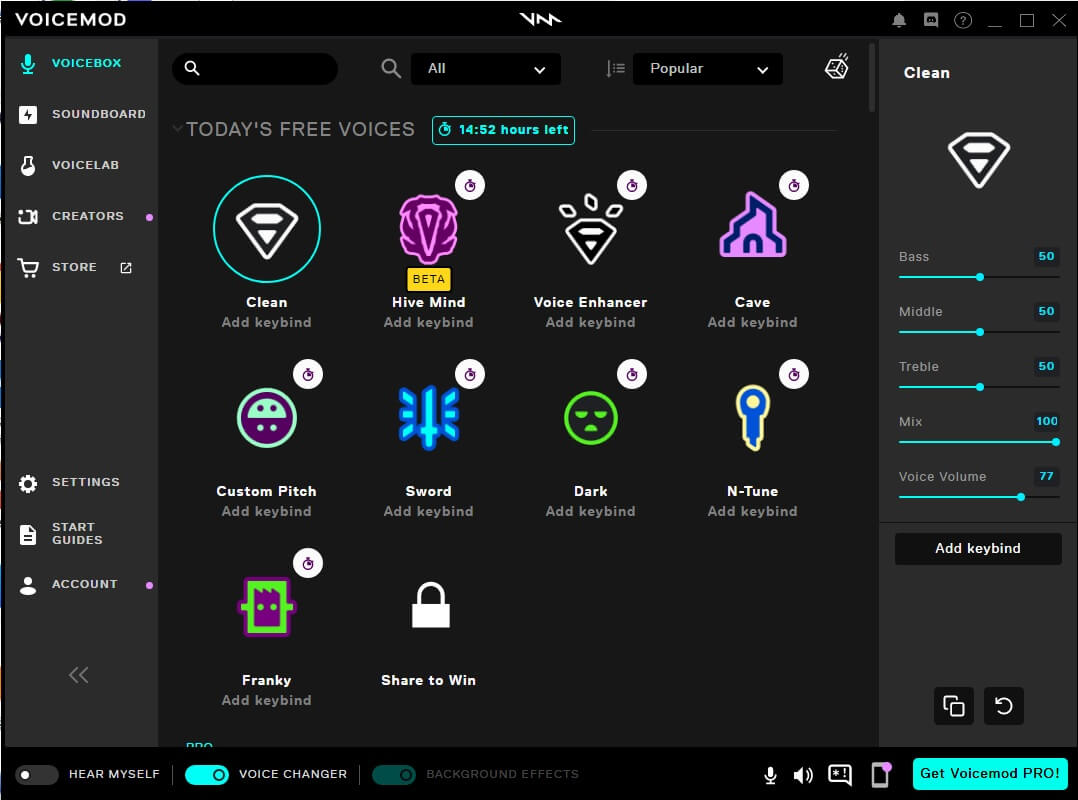 Features:
Voicemod offers real-time voice modification for instant audio creativity.

Choose from a vast library of sound effects and filters, including robots, monsters, animals, and aliens, to enhance voice chats, gaming, and video recording.

With an intuitive interface, applying voice effects is as easy as a click and drag.
Part 4: FAQs about Pixar Elio AI Voice
What is Elio AI Voice Changer and how does it work?
Unleash your creativity with MagicMic, the ultimate real-time AI voice changer designed for Elio Pixar fans, YouTube creators, and vloggers.
Does MagicMic AI Voice Changer support voice transformations for other Pixar cartoon characters?
Yes, MagicMic AI Voice Changer offers a wide range of choices, including popular Pixar characters like Elio, Mandalorian, Darth Vader, Yoda, Kylo Ren, Luke Skywalker, and many others.
When is the release date for the film "Elio"?
"Elio" is scheduled to be released in the United States on March 1, 2024, by Walt Disney Studios Films.
Final Words
Immerse yourself in the thrilling world of Elio with the Elio voice changer and sound effects from MagicMic. Customize your voice to sound like Elio and unleash your inner Elio for gaming, online chats, and content creation.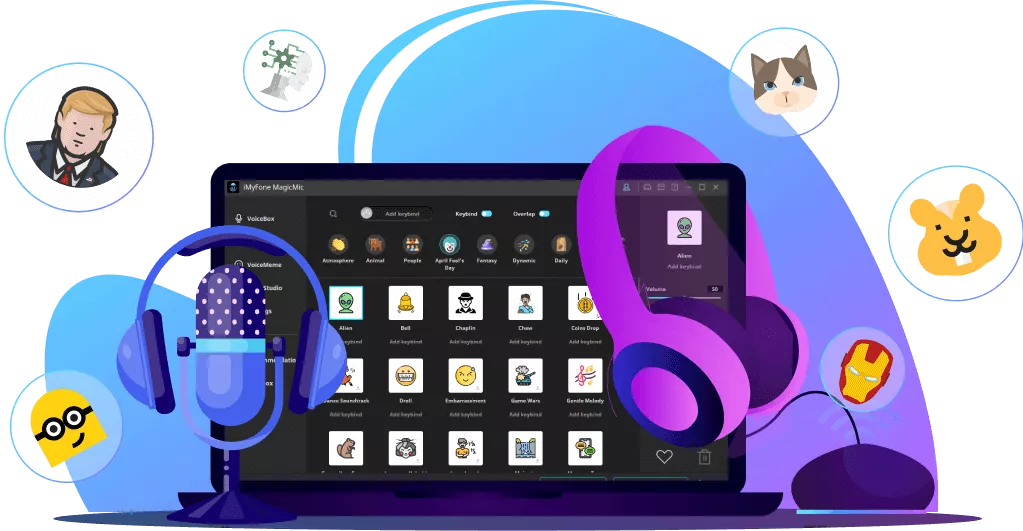 225+ Voice effects for one-click voice changing in real-time.
Huge library with 600+ Voice Effects and 200+ Voice Memes.
Sound emulator in games, live, chatting, online classes, and more.
Voice recording and audio voice changing is supported.
Voice studio lets you create any voice you like.