Did you know that there are 5 different text styles and 9 fonts you can use for your Insta stories?
If you have a spectacular video that you want to post on Instagram with text to enlighten your audience a bit, this comprehensive guide on how to add text to Instagram videos will help you out.
Part 1: How to Add Text to Instagram Videos?
Posting videos and stories to Instagram to keep your followers updated is getting increasingly popular. Instagrammers with an impressive number of followers, post stories all the time to let the audience know what they are up to. Sometimes, they even add text to their videos or stories to give additional details, to make them more interesting.
Being a layman, it may seem like a lot of technicalities are involved in adding text to your Instagram videos and stories. What if I told you that it is a very easy process that requires no prior knowledge and can be done with just a few clicks?
By following the steps given below, you can also post cool stories and videos on your Instagram to boost the views and increase your audience.
How to Pin Text on Instagram Story/Video?
Step 1: Click on the + at the top left corner of your screen to post a story.
Step 2: Record a video and tap on "Aa" to add text to it.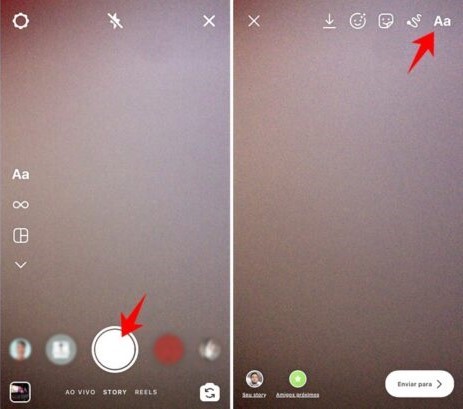 Step 3: You can type your text using classic, modern, neon, typewriter, and strong text styles.
Step 4: You can use the slider located at the left to increase or decrease the text size. Alternatively, you can also pinch and zoom to rotate, resize, and move the text.
Step 5: To change the text color, you can click on the color option at the top of the screen, and choose from a variety of colors. Similarly, to add background to the text, click on "A" also located at the top of the screen.
Step 6: To pin the text to a fixed spot on the video, tap and hold the text. Then use the slider at the bottom to scroll through the video and find the place where you want to place the text.
Step 7: Move the text to the desired spot and tap on "Pin".
Step 8: Type @ to enter a username to mention someone in your story.
If you want to add more text, repeat the steps above.
How to Make Text Move with Video on Instagram?
To make your Instagram stories more intuitive, you can now add animated text to them.
Step 1: Open the Stories camera and capture the video like usual.
Step 2: Then, tap on "Aa" to add text.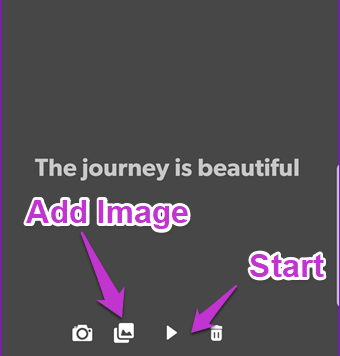 Step 3: Once you have typed the text, click on the moving "A" icon in the top menu. This will animate the text.
Step 4: From the font menu, choose the text style and animations you want to apply to your text.
Step 5: Once you are done, publish your story as usual.
Additional Tips to Add Text to Instagram Video
If you want to make your Instagram stories and videos more attractive and engaging, the following additional tips will help you out:
1. Freehand Tool
After adding text to your Instagram story, you can use the freehand tool to draw on your photo or video to add a personal touch to it.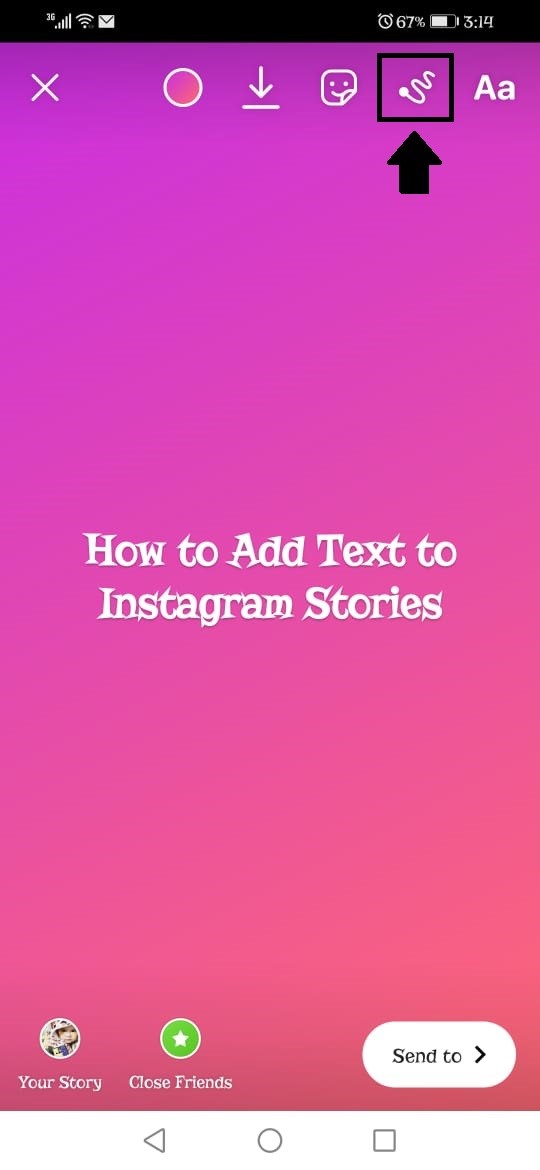 2. Add Stickers
You can also add stickers to your stories, showing the time, temperature, location and more, to make them colorful and vibrant.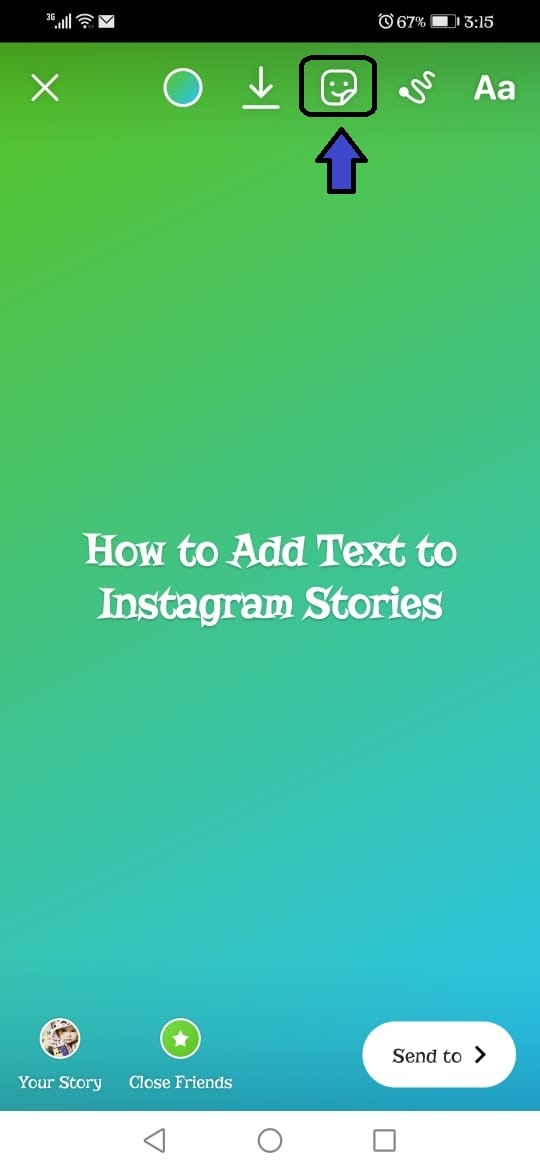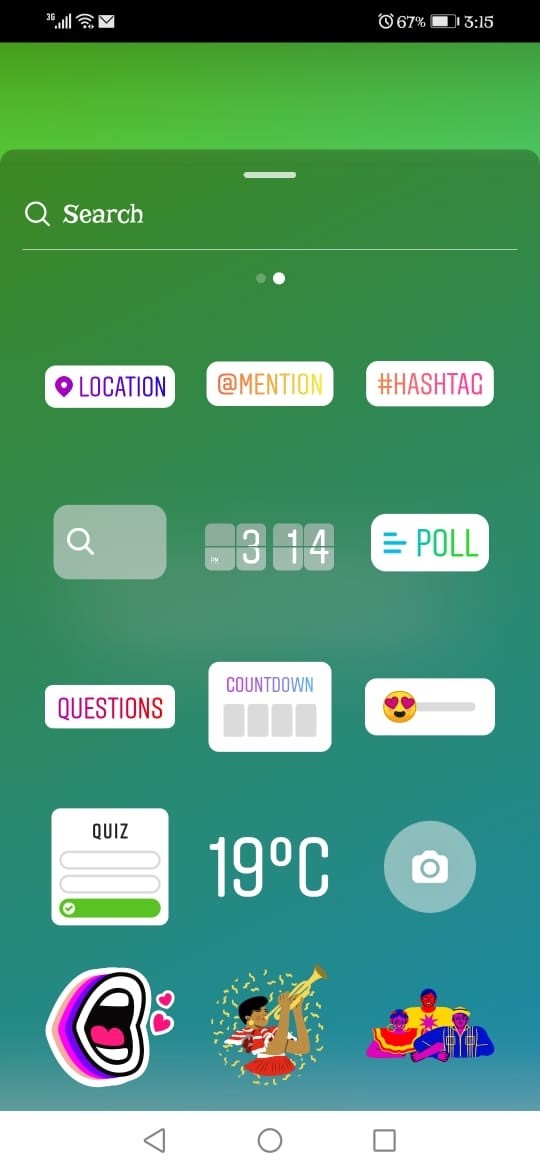 3. Background Color
If your story consists of only text, without a picture or video, you can use a bright and vivid background to make the text pop out.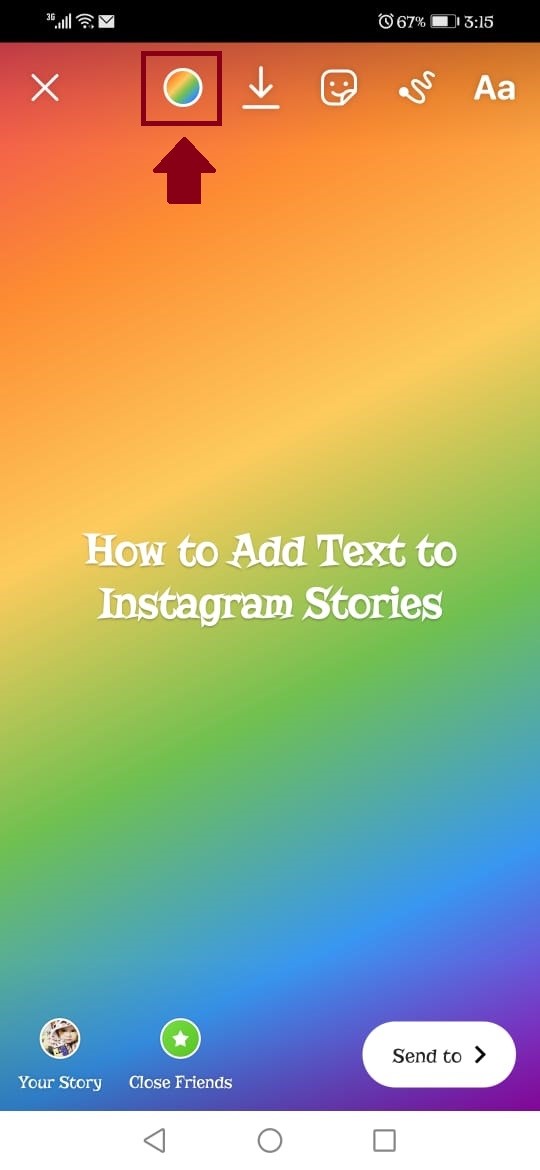 I hope these tips will help you create astounding Instagram stories to keep the audience interested and engaged.
Now that you are well informed about how to add text, let's move on to the next important part which is to make the text move with the video, instead of staying pinned at one point.
Instagram's built-in text styles and fonts are limited. If you want to add a wow factor to your videos, you can always opt for third party video editors like iMyFone Filme.
Part 2: Best Alternative to Add Text to Instagram - iMyFone Filme
If you're looking for a video editor with plenty of filters, titles, animations, transitions, and music, iMyFone Filme is what you need. With this video editor, you can imaginatively edit your videos.
Also, it is very easy to use and understand, therefore even if you are new to video editing, you won't have a hard time getting the hang of it.
You can easily download iMyFone Filme from the website for Windows and Mac. Following are some of the features of iMyFone Filme:
Fast Video Mode: One of the outstanding features of iMyFone Filme is the Fast Video Mode. If you're not in the mood to manually apply filters and effects to your videos, you can use any of the built-in templates to create a stellar slideshow.
Editing Modes: iMyFone Filme is best for basic editing features like, cut/trim, crop, split, rotate, adjust speed, picture-in-picture effects etc. that enable you to create amazing videos.
Effects: If you want to add mind-blowing effects and filters to your videos, iMyFone Filme offers a variety of effects that can help you create attractive videos.
If you want to make your videos compelling and have the audience glued to the screen, you can add text to your videos. This process is even easier when done using iMyFone Filme.
Therefore, if you want to learn how to make text move with video on Instagram, follow the steps below.
How to Create Instagram Videos with Text Using iMyFone Filme
How to Add Text
Step 1: Click "T" to open the text styles window.
Step 2: You can choose from titles, subtitles, and end credits.
Step 3: Once you have chosen the style you want, click on "+" to add it to the timeline.
Step 4: Alternatively, you can right-click on the style and click on "Apply".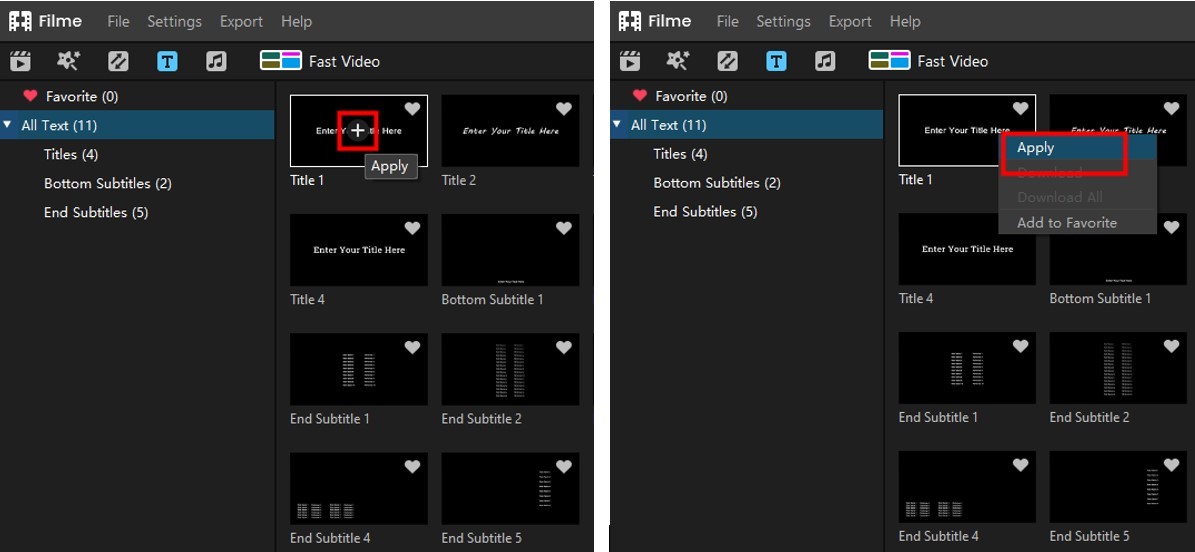 How to Edit Text Effects
Step 1: Double-click on the text frame for the text editing window to pop up.
Step 2: Here, you can enter text, set the style, font, size, alignment, and color. You can also adjust other settings like text space, line space, opacity, and position.
Step 3: You can also change the duration of the text to stay on the screen by dragging the track bar. The default time is 5 seconds.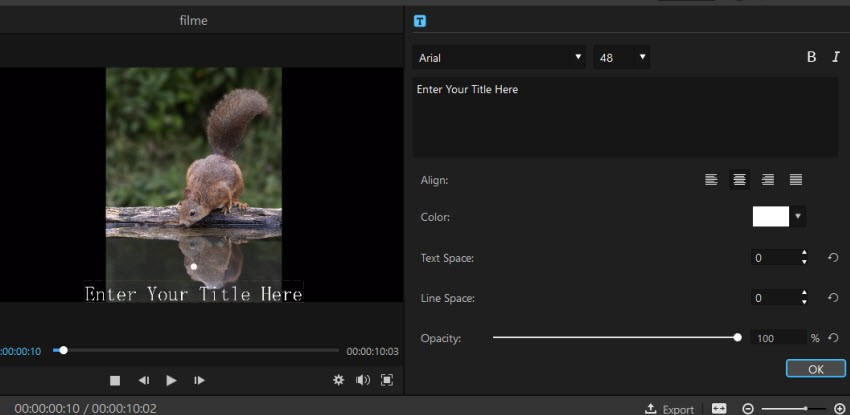 Watch this video to see how to use Filme to edit and create stunning videos, including adding text:
Final Thoughts
Amazing Instagram stories lead to more followers, and that is what the whole deal is about. Although Instagram offers many different text styles and animations, a video editor like iMyFone Filme for Windows and Mac, enables you to add text/titile to your videos easily and stories to make them watch-worthy.
So, head over to our website and download the free trial version and get your Instagram game strong!