Instagram is one of the leading social media platforms of today's era. Its new features, like text-to-speech, are overtaking other apps. It is pretty technical to engage the audience in your videos, but the Instagram text-to-speech feature is enough to enhance your content to make it more attractive and engaging.
In this article, you will learn everything about this new feature, and we will teach you how to use this software in the easiest methods and recommend other useful text to speech voice generators available.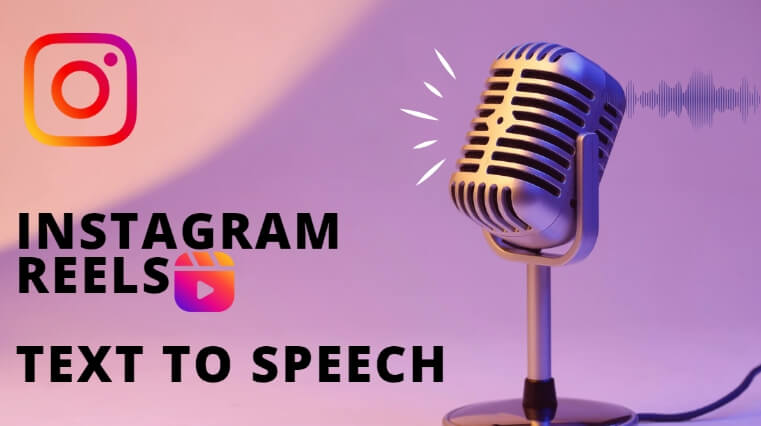 Try it Free
Part 1:What are Instagram Reels?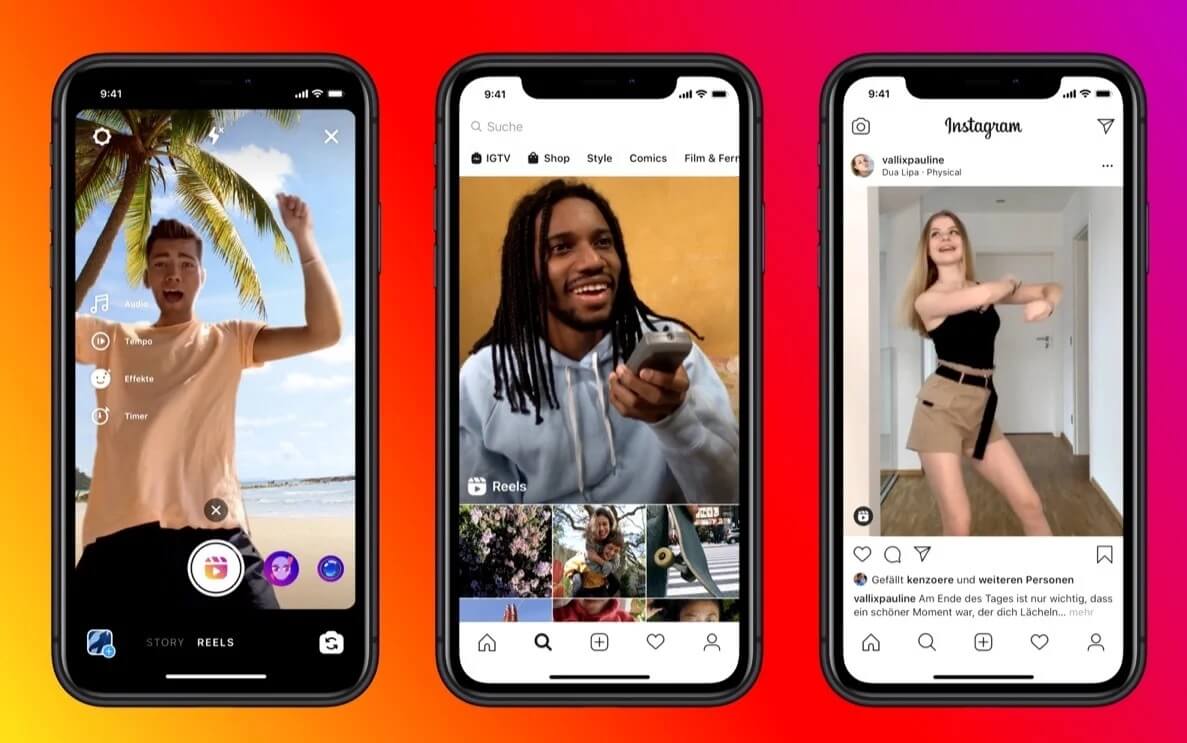 Reels are the feature to engage the audience with a 15-second short video. This feature is the recent evolution of Instagram.
The reels can be extended to 60 seconds, and you can edit them with different stickers, audio, filters, etc. Instagram's reel categories include entertainment, marketing, and educational videos.
Reels are different from stories because they never disappear after 24 hours. Once you upload a reel, it will be available on your account. Instagram features your reels according to your content; you will see all trending videos with hot topics in the featured section.
Part 2:The Benefits of Instagram Reels Text to Speech
text to speech Instagram Reels can be used to deal with business, entertainment, and educational interactions with the audience. You can create brand awareness and connect with the audience using music and voiceovers so that they can relate according to their languages.
This helps when someone from your audience has reading difficulty or has poor visibility. The text to speech Instagram Reels features can tackle your audience's queries without personal interactions.
How to Use Text to Speech On Instagram Reels:
Step 1: Launch Instagram on your Phone. Tap the "+" icon at the bottom center of your homepage.

Step 2: Select "Reels" from the bottom menu. Tap the "Record" button, or select any video from your gallery by swiping it up. After adding, hit "Next" to proceed with editing.

Step 3: Tap the "Text" icon on the top menu and create a text. Tap the text area; it will display an option at the bottom left of your timeline. Tap the "More" icon there.

Step 4: In the end, tap "Text-To-Speech" and select "Narrative Voice". Hit "Done" to add this fantastic feature to your reel. You can play your reel and check for the applied voice.
Part 3:How to Customized Text to Speech Instagram Reels
iMyFone VoxBox is a multifunctional voice generator to customize TTS, record your voice, edit your voice clip, and convert your files from different formats to MP3, WAV, and OGG. It has a straightforward algorithm; you have to paste a script and select the language of AI voice from the library. You will not face any distortion because it does not contain ads.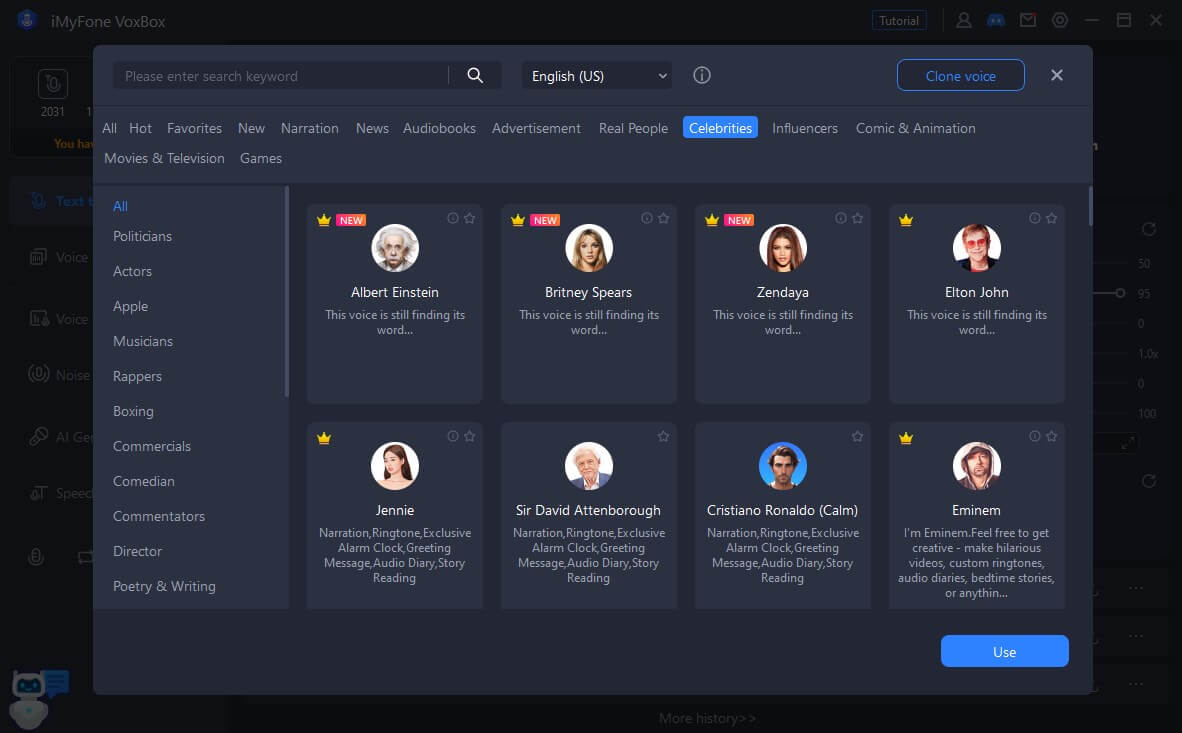 Features:
More than 3200+ voices that you can use on Instagram, Youtube, Tiktok to generate realistic audio.

VoxBox has 46+ different languages like German, Korean from which you can choose.

Supprt 100+ country accents like British, Indian, etc.

You can control Speed, Emphasis, Pitch, and Volume while applying text to speech

It generates accurate text-to-speech voices and has 100+ character voices that you can use
Reviews:
4.9 stars rating
Positive response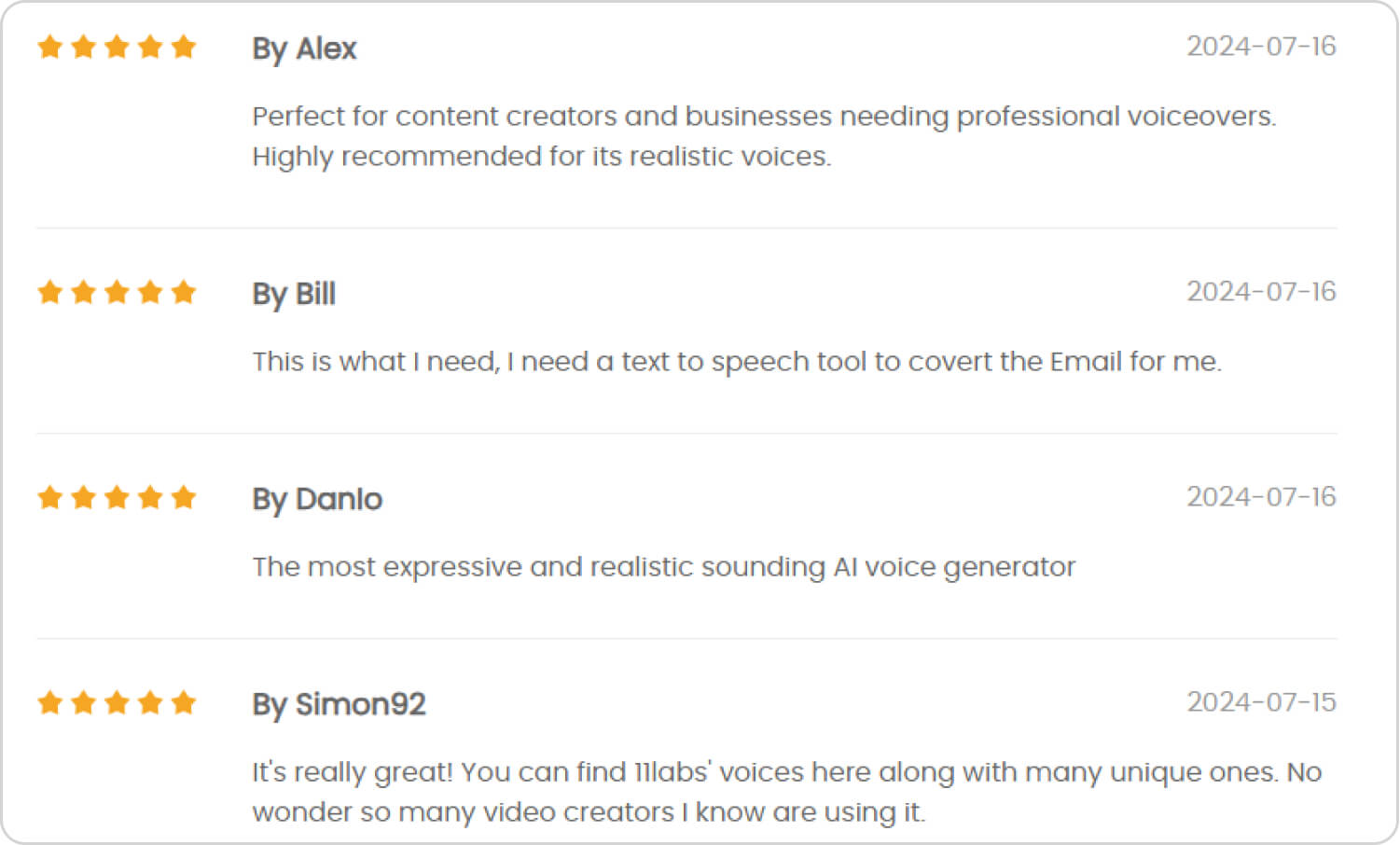 Price:
| Plan | Price |
| --- | --- |
| 1-month Plan | $14.95 |
| 1-year Plan | $39.95 |
| Lifetime Plan | $79.95 |
Try it Free
2) Murf.Ai
Murf.Ai is also a tool that supports the customization of TTS. You can make podcasts and videos with studio-quality voices. It has voice categories, making it easier to pick the one you wish to apply.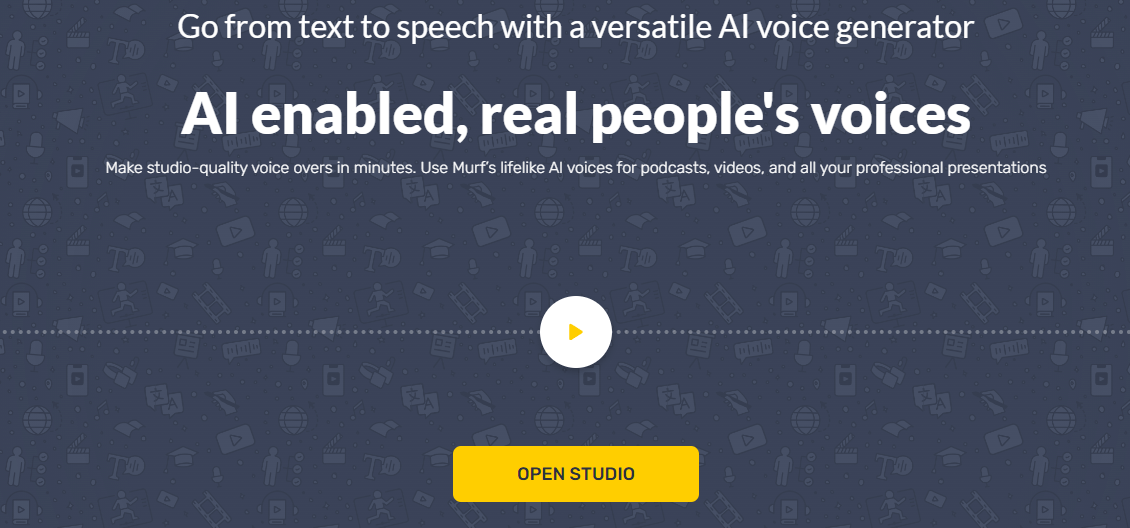 Features:
It has 125+ voices available.

You can control your voiceover sounds using this.

You can edit your video by adding voiceovers and previewing it later.

Murf.Ai contains 20+ languages.
Reviews:
Murf.Ai has positive reviews around the world. People love the human sound generated by this software which makes it realistic. It is highly priced when it comes to yearly plans. They are not providing the features as compared to the pricing. There is no lifetime plan; you must pay monthly or yearly.
Price:
| Plan | Price |
| --- | --- |
| Basic Plan | $156/year |
| Pro Plan | $312/year |
| Enterprise Plan | $1999/ |
Conclusion
You have learned all the benefits and techniques to customize text to speech Instagram reels. Now, you can gather more engagements for your reels from these tactics. We recommend you use iMyFone VoxBox for Instagram reels text to speech and its other features because it is budget friendly with plenty of valuable options.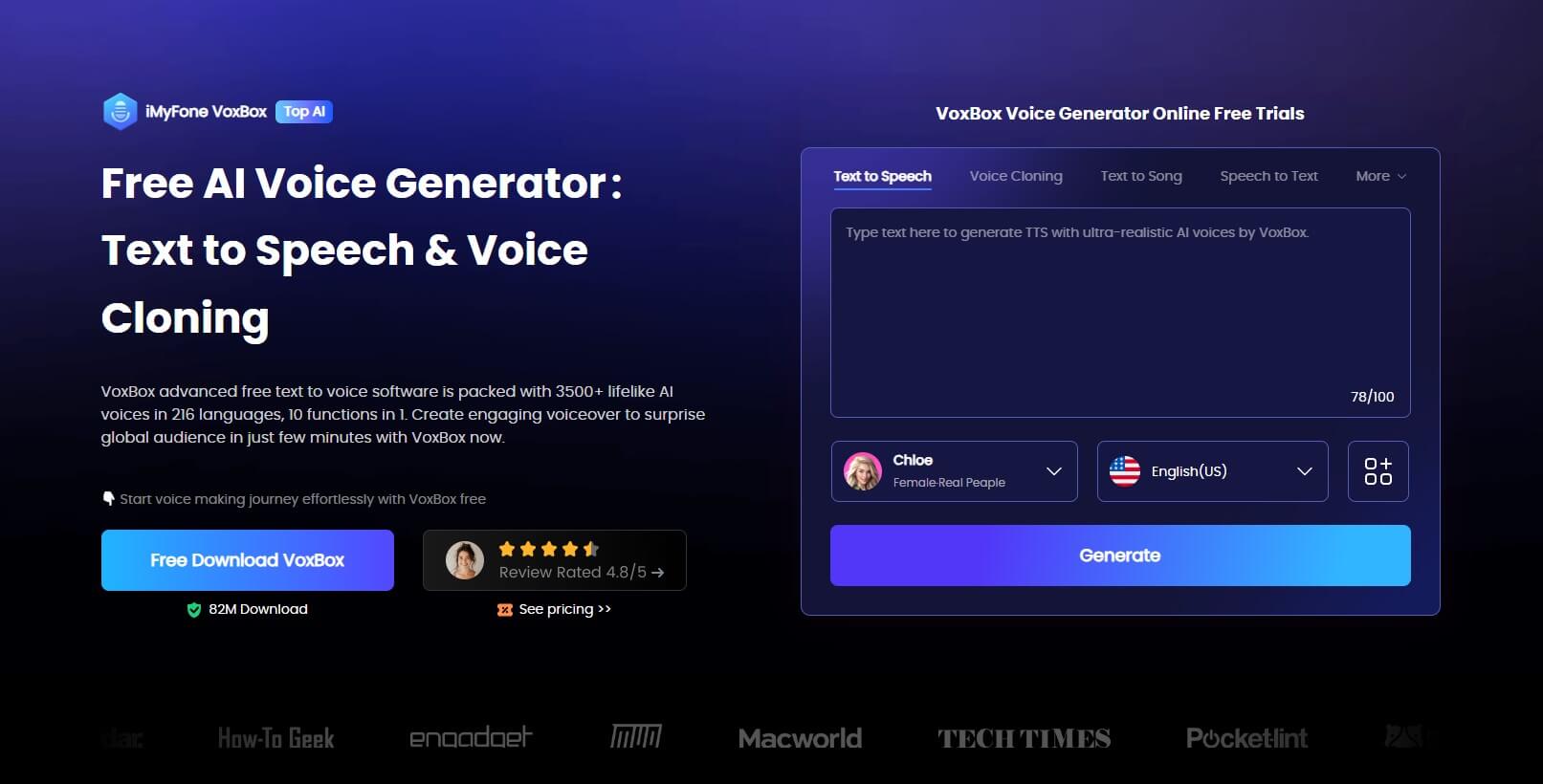 Try it Free