Training videos for employees provide practical knowledge. Many of us turned to YouTube to deal with some innovation in creating training videos for employees. Due to the engaging element, videos are considered more efficient for training purposes.
There is one of the best options to create training videos. Its features are exquisite and short training videos for employees in courses make it more engaging and consequently more vivid.
Below guide will give you complete idea to create videos easily.
PART 1: Better and Faster Ways to Create Training Video
In this era, the media has a taste for Digitization, and the most significant digital help is a Video presentation, which is used as a practice specialty. Video presentation has emerged as a multifunctional tool in the business sector. Therefore, there are two faster way to quickly create the video with no efforts.
Let's have a look at two methods that can be used to make amazing video presentations using Filme.
Method 1: Choose the "Text to Video"
Step 1: Click on the "Slides to Video"
Open Filme on your computer. You will have many options as Filme is a versatile tool. For now, you need to click on Text to Video.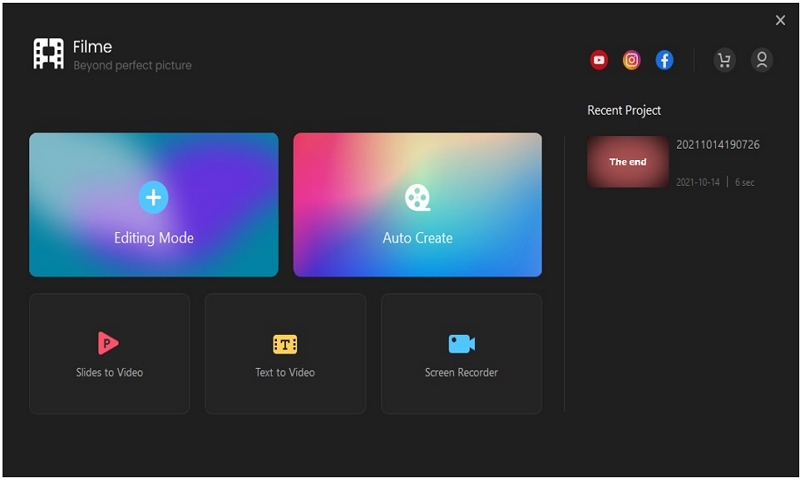 Step 2: Enter Subtitles
Now, you need to enter subtitles that will be displayed on the video. You can enter subtitles manually, but iMyFone Filme can smartly split them. You can also choose the color and font of the subtitle. The best thing is that you can select a voiceover that will repeat the subtitles. There are several voices male and female voices available. After completing this step, click on Next.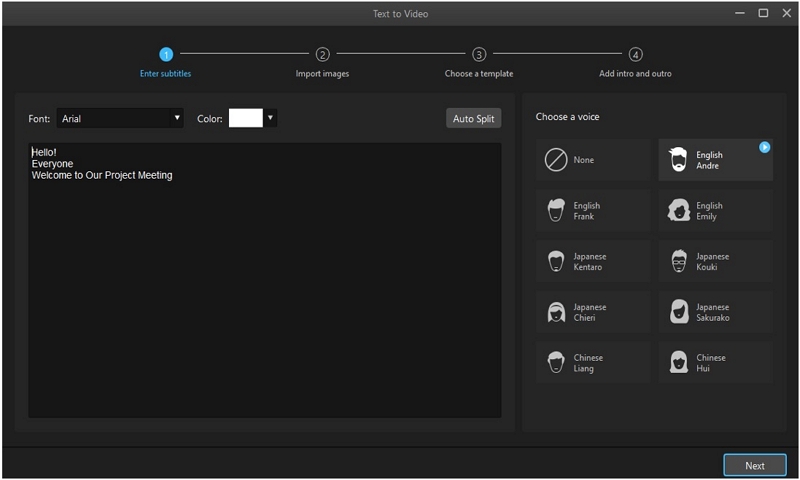 Step 3: Select the Images
Now, you need to import the images that you need to add to the video. You can select images from your computer. You will see a big "+" button on the screen. Click on the button and select the images. After adding images, click on Next.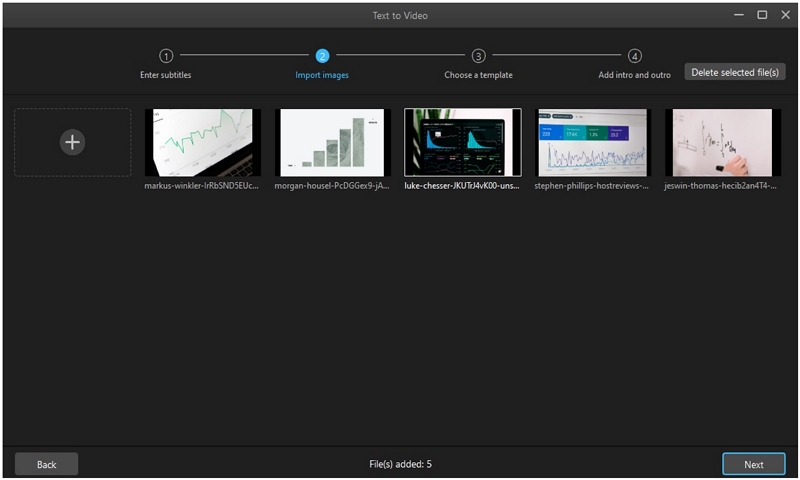 Step 4: Select Various Templates
Filme offers you various templates to create an amazing video. For presentation, you can go for technology, science, meeting room, or classroom templates. But if you don't need to template, you can also customize the background, frame, and character. You can select anything you like according to your needs. Click on Next.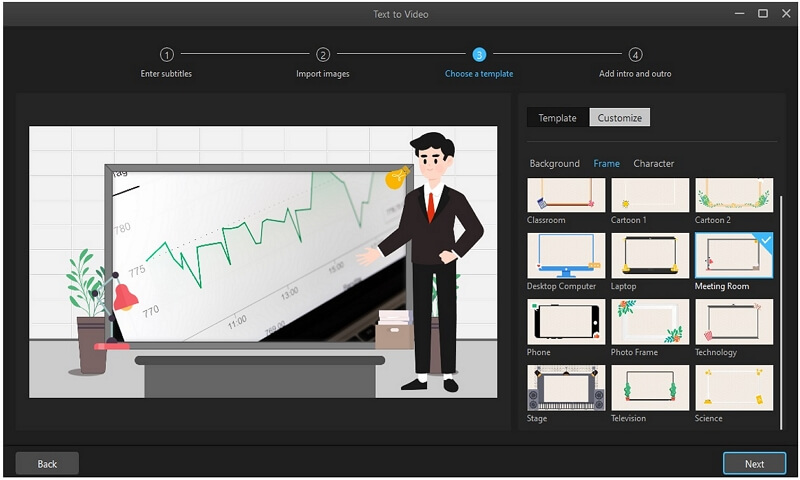 Step 5: Add Intros and Outros
Filme offers video intros and outros. You just need to select the one you like. If you already have an intro and outro, you can select none and import your clips later in the project. Click on Done.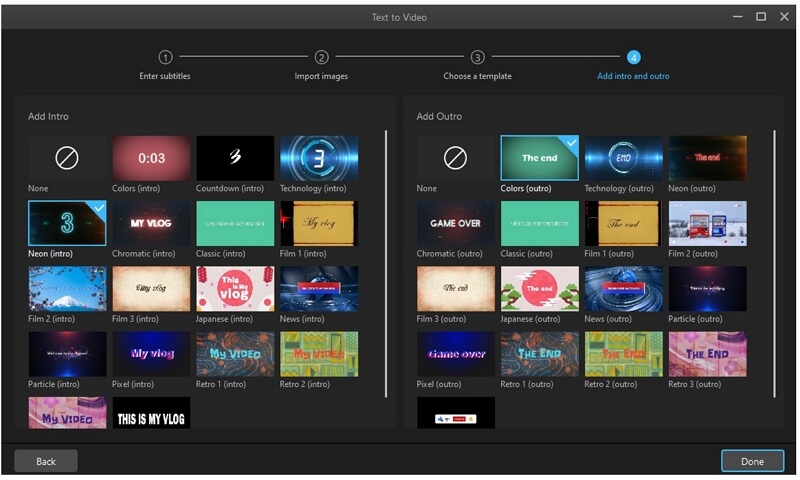 Step 6: Further Editing
Filme will composite the animation and make everything ready. After that, you will see the video in the video editor. Now, you can edit the video as you like. You can adjust the duration, add voiceover, apply effects, and make other changes to make your video perfect. Filme has every tool you can expect. After all, click on the Export button and export the video.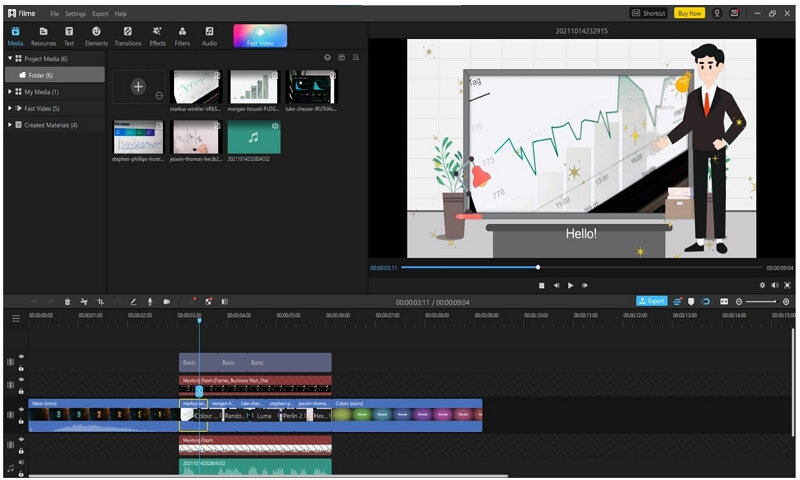 Method 2: Slide To Video
Filme converts your PowerPoint presentation to video. There is no need to learn complex tools or wait for the agency to fix your videos.
The only issue related to PowerPoint - particularly presentations in general - is the limited use of PPT files,and you probably want a quick, excellent way to turn PowerPoint into a video.
Step 1: Slides (PPT) to Video
Open Filme and click on Slides (PPT) to Video. This is a separate tool in Filme.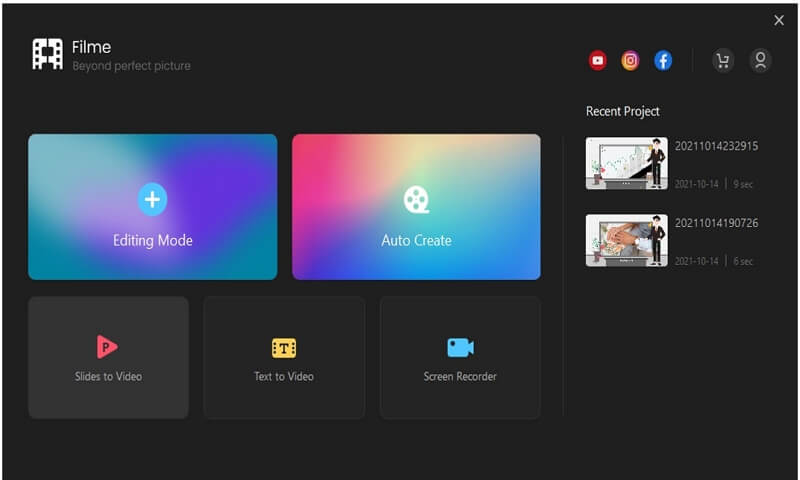 Step 2: Import Slides
You need to import the slides or the PPT files to the project. Click on the "+" to select the files. The PPT files will be automatically converted to slides/images and imported to the video.
Step 3: Add Subtitles to the Video
Now, you need to add subtitles to the video. You can write subtitles manually. Filme also offers you to record your voiceover.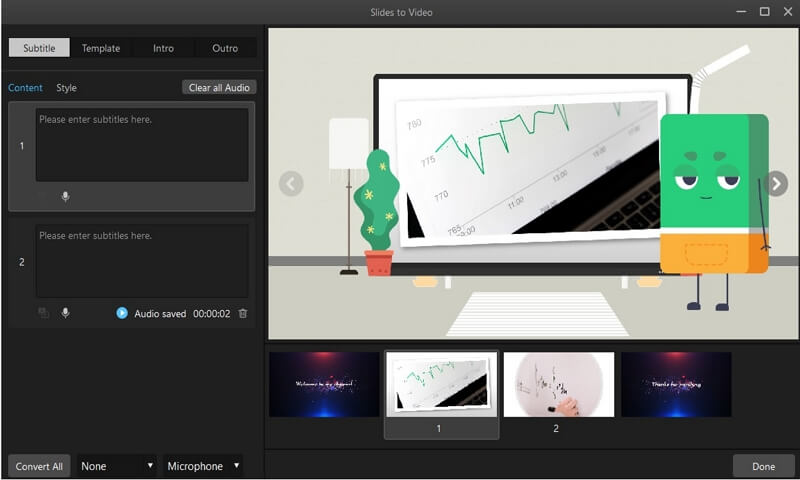 Step 4: Select Suitable Template
Click on the template to select any suitable template for your presentation.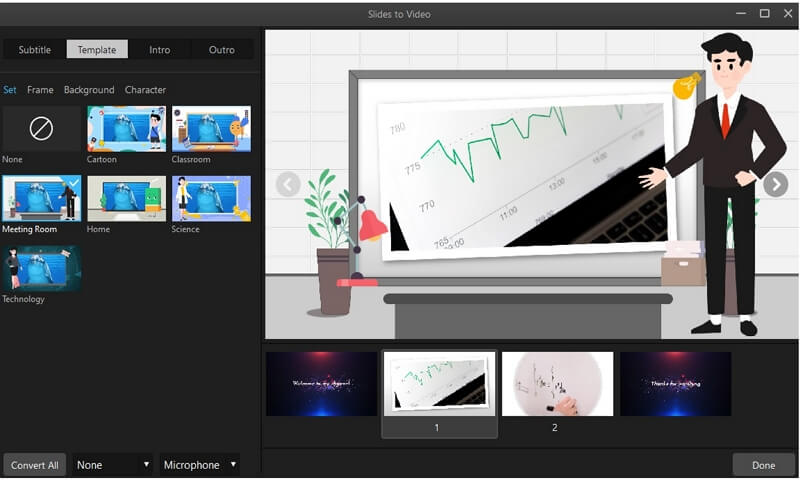 Step 5: Intro and Outro
Go to the Intro tab and select any intro you like. Similarly, you can select the outro. Finally, click on Done.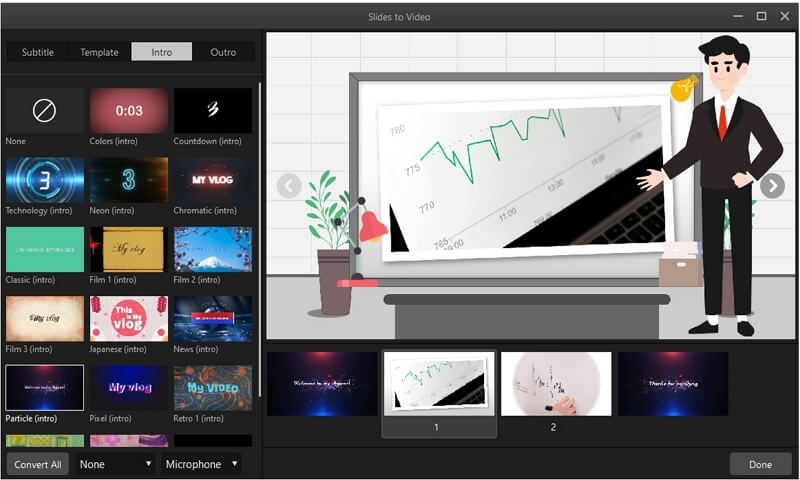 Step 6: Further Edit
Filme will create the video, and you will see it in the video editor. Now, you are ready to edit the video. You can make it more amazing by adding effects, filters, transitions, music, sound effects, stickers, images, or anything you like. You can adjust the duration, speed, frame, and almost anything in the video.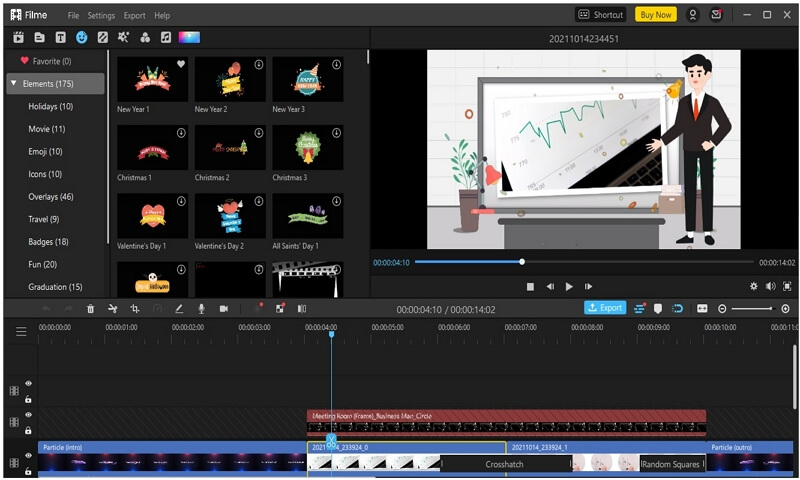 Step 7: Click on the Export button. Select the settings you like and export the video.
Part 2: Things to Know Before Creating Videos
Ask yourself, what am I in the middle of when I look at this? If you find that the Video is about your interests or business interests, you will need to revisit your program because your audience naturally knows the difference.
1. Decide Why You Need A Video.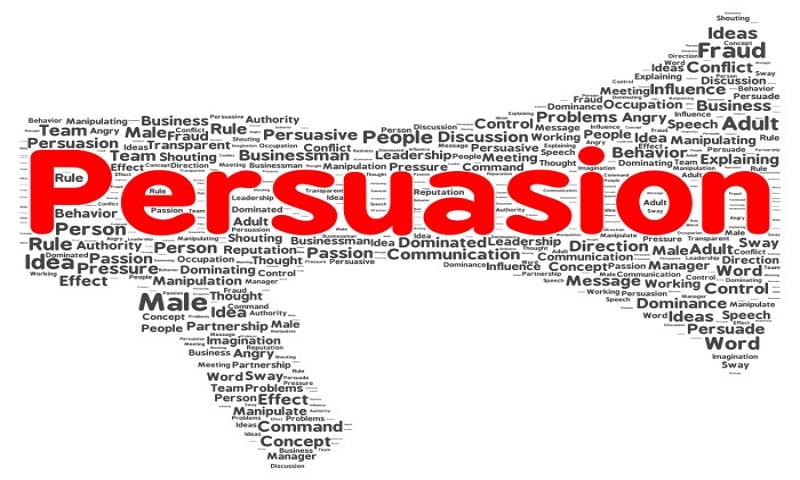 It is natural to want to get into video creation, thinking you can find it on the go. We see a lot of businesses making videos and trying to figure out how to get people to watch them. That method costs a lot of money. The days of 'If you build, they will come are long behind us.
2. Follow Your Story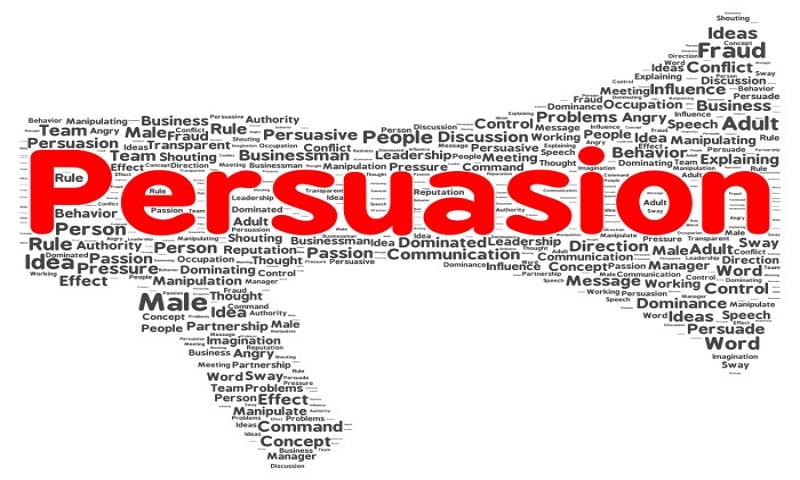 It is tempting to give a false impression, thinking viewers will be pleased with the material or details you provide. Nothing could be further possible.
No matter what kind of Video it is, like the How-to Video, an ad, or an informative clip, all the videos tell a story. Your Video needs to flow as a story.
It requires a
Beginning

Middle ground

Content
3. Focus
This point is so essential that it repeats itself. Focus on your Video on one topic for a single purpose. It's tempting to think a lot more. But that idea often confuses the viewer. And your original intent may be lost to them. Planning is everything. Make time for script reading and practice so that all participants can understand their references and be comfortable with what is written.
4. Make The Most Of Your Search Video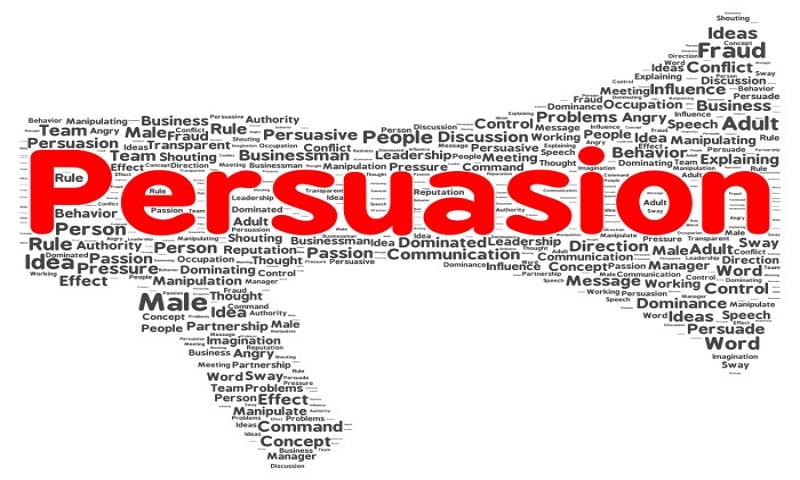 This is a dry job, but it is necessary. YouTube is full of videos that people have never watched. Viewers primarily use search to find videos. The title and description of the Video are the most common reasons why viewers choose a video.
We live in a multicultural world. Many viewers watch videos in silence. Adding captions helps keep your audience engaged and will draw more eyeballs to your content. Connect your message to search.
Part 3: Examples of Effective Training Videos
Below are the most common examples of training videos. Let's explore them in detail;
1. Descriptive Videos
Descriptive videos are educational videos that teach your audience how to solve a problem. That problem may be related to your product use, or it may be a more severe problem. But at the end of the Video, your audience should be equipped with the skills to do something based on the new skills they have learned while watching.
2. Testimony Videos
People influence people. From Yelp updates to Facebook comments, honest reviews can change our product experience or make us buy. That's what makes customer testimonial videos so important.
3. Sales submissions
Video can be a personal marketing tool, especially when working with clients around the world. The commercial presentation has many benefits that have already been recorded, at least for a while. Sending email back and forth to get something from books can reduce the intensity of the marketing process.
4. Sexual Harassment Videos
In the fight against sexual harassment in the workplace, only those with the right tools will succeed. So if you are looking to make your toolkit strong, the best place to start is a complete, basic understanding of sexual harassment. Thus sexual harassment training videos for employees are necessary in every company to maintain the culture.
Conclusion
Training videos for employees are thus compulsory. To make these videos effective, Filme is the best tool to use. It is really easy and give awesome results. Thus, always choose Filme for this purpose.